We've gathered these mompreneur quotes to show you that you can be both an awesome mom and a great boss!
Being a mom is a full-time job that requires constant loving and caring for our child.
However, it doesn't mean that mothers are only confined in the role of raising their kids. Like everyone, they have their dream careers and ventures in life.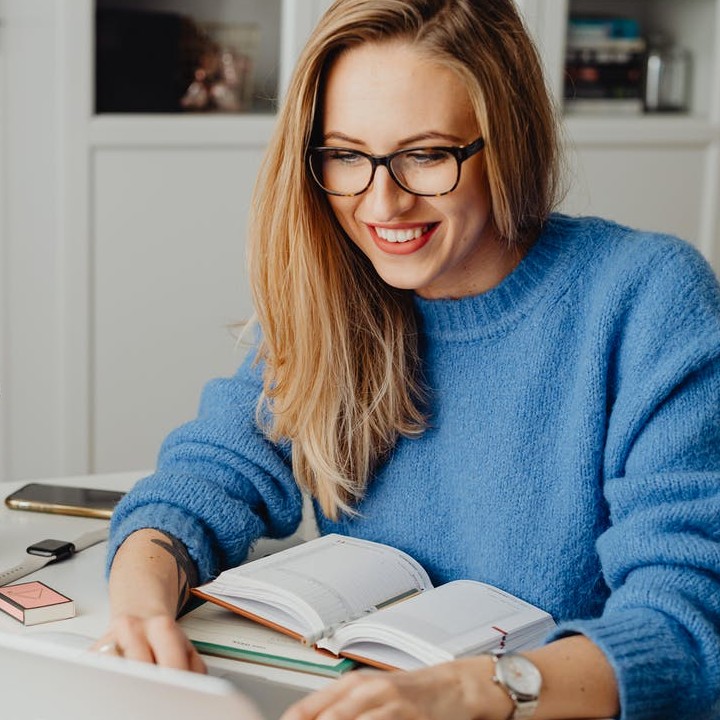 If you are a mom who wants to be an entrepreneur, then these quotes are perfect for you.
We're optimistic that our collection will inspire and motivate you to start working for your dreams while being a mother.
Start reading here.
And make sure to read mom quotes.
Best Mompreneur Quotes
1. "You can juggle motherhood while running a business and be great at both." – Anonymous
2. "Mompreneur—a creative multitasking woman who bravely manages the demands of running a business and the blessings of motherhood at the same time." – Anonymous
3. "Mompreneurs, more than other entrepreneurs, need to be disciplined in their relationship with time." – Sherry Colbourne
4. "Yes, I am a working mom. I raise both businesses and babies. And I'm pretty damn proud of all of them." – Anonymous
5. "I am a mompreneur. I sleep and dream hustle." – Anonymous
Famous Mompreneur Quotes
6. "Never limit yourself. You can be a mom and pursue your dreams simultaneously." – Anonymous
7. "Mompreneur—just a mom chasing dreams and toddlers!" – Anonymous
8. "Entrepreneurship, just like motherhood, is not a nine to five job. Some days, I stay up until 3 a.m. working and then have to do a 7 a.m. child drop-off at school. Be kind to yourself. Make time for you, even if it's just to breathe and smell the air. Kids are going to make messes. They are going to eat your reports and download viruses to your computer. Your best weapon is a sense of humor." – Karla Campos
9. "One of the biggest lessons I've learned as a mom and entrepreneur is that you always have to protect your time and treat it as an invaluable asset. This includes things like charging consultation fees for advice and setting time boundaries for communication with clients." – Ebonie Townsend
10. "I am a mompreneur. My job never stops. I am a mom all of the time and a working wonder woman around the clock." – Anonymous
Meaningful Quotes About the Mompreneur Journey
11. "Mom entrepreneurs all started with an idea they believed in, and the courage to take risks to bring the idea to fruition." – Pamela Webber
12. "Motherhood and entrepreneurship are extreme sports. They are full of challenges, uncertainty, and satisfaction. However, there are women who combine both activities and struggle every day to find balance as mompreneurs." – Beatriz Gaspar e Ilse Maubert Roura
13. "Entrepreneurship can be a natural fit for a single mother." – Rachel Neill
14. "Make sure they have an understanding and deep level of respect for who you are as a woman, a mother, and a business owner." – Allan Villegas
15. "Work past your fears of failure, see your worth in all of your ideas, and allow your confidence to grow. You may find that your biggest barriers were things that you put in place. Once you've broken them down, your vision, goals, and dreams can come to fruition. Reach out and engage with other like-minded mom entrepreneurs who can help you see your worth in all of your ideas." – Spike Beejo
Also read: Mother and Daughter Quotes
Quotes That Will Make You Respect Mompreneurs
16. "Mompreneur: a superhero who raises her babies while building a business." – Anonymous
17. "Motherhood and entrepreneurship have been a rollercoaster of ups and downs. Being a mom has been the greatest asset in helping me grow as an entrepreneur." – Leslie Lee
18. "Being a mom is a full-time job and balancing it with the role of an entrepreneur requires a certain discipline accompanied by the correct motivations." – Allan Villegas
19. "Being a mom and an entrepreneur can highlight your strengths and expose your weaknesses, all to make you a better human." – Leslie Lee 
20. "The burden of being an entrepreneur with the responsibility of motherhood is more than most men would be capable of imagining. Not to mention the pure physical challenge of creating life." – Allan Villegas
21. "Having a morning routine isn't an option for today's mom entrepreneur who wants a life of freedom, connection, and purpose—it's a necessity." – Luci Lampe
22. "Just like there is no playbook for being a mother, there is certainly no playbook for how to balance being an effective mother and entrepreneur." – Natacha Rousseau
23. "Being a mom and an entrepreneur can feel like juggling with six balls in the air at all times." – Josie Moncada 
24. "Being a mom or an entrepreneur are two of the hardest jobs in the world, and yet, there are some people who manage to do them together." – Leona Henrys
25. "I grew up watching my mom run a small business, and I carry the lessons I learned from her to this day." – Brian T. Edmondson 
26. "One of the things my mother always taught me was that if you see something that needs to be done, do it. Always roll up your sleeves and be ready to work." – Dominique Reighard-Brooks
27. "Being a single mom comes with a wealth of skills that do well in entrepreneurship like multitasking, creativity, managing, and operating on a budget, and problem-solving, to say the least. I don't know about you, but I'd put my money on someone with these skills rather than a new college grad." – Angela Benton
Also read: Family Quotes, Inspirational Quotes
Powerful Mompreneur Quotes to Motivate Mothers Worldwide
28. "'Mompreneur' is one label that encompasses your true capabilities, creativity, and ingenuity. It also encourages those who can't see themselves as anything but a parent: you too can chase that dream you've been meaning to pursue." – Samantha Ramos-Zaragosa 
29. "As an entrepreneur, I want to help my customers, and motherhood has prepared me for this immensely. Being a mom has taught me to be less focused on myself and more focused on my children and others." – Leslie Lee
30. "Mompreneurs would tell you that it's not the money that keeps them on their toes. It is their commitment to a sacred purpose." – M.M. Events
Quotes All Mompreneurs Need to Read
31. "Allow your kids to get involved in what you do." – Sandra Ohlin
32. "One of the surprising things I've learned from running my own business is that I didn't realize how much my kids would admire me." – Michelle Smith
33. "You have to make family a part of your business. I've always considered my kids to be my board of directors, whether we're moving or having them share a bedroom so we can open a store in our house. Make them a part of that journey, and that's for any mom, not just single moms. Our kids are our reason to seek out a better life." – Lauren Thom
34. "Shout out to the working moms wearing business clothes in a sea of activewear when at the kids' school." – Anonymous
Interesting Quotes That Zoom in on the Experiences of Mompreneurs
35. "Obstacles are everywhere in both motherhood and entrepreneurship." – Leslie Lee 
36. "As a single mom, it can be incredibly difficult to manage your finances because not only do businesses often not generate a lot of money in the beginning, children are expensive as well." – Natacha Rousseau
37. "The five things that receive my hyper-focus with respect to being a mom entrepreneur are: making time for family dinner." – Lily Kanter
38. "Meetings with female investors are so much more straightforward. You'd think it would be chattier with women, but it's not. Everyone has to pick up their kids." – Amanda Chantal Bacon
39. "In the midst of the trials that come with being an entrepreneur, it is usually one of my children whose spirit and belief in me pushes me forward." – Leslie Lee
40. "For many entrepreneurs, this means a constant battle or sense of guilt when choosing where to prioritize your time between your two loves—your family and your organization. The range and depth of emotions can feel like an insurmountable burden for women who choose to be both a mom and an entrepreneur." – Natacha Rousseau
41. "Having a business and its creative process intertwine with motherhood. You experience labor pains, milestones, new challenges, and growth." – Samantha Ramos-Zaragosa 
Quotes on the Status of Mompreneurs in the World
42. "Mompreneurs are a growing phenomenon accompanied by cultural changes and family dynamics." – Allan Villegas
43. "With the world reopening, refocusing on motherhood and entrepreneurship is imperative." – Allan Villegas
44. "It is estimated that mompreneurs tend to be three times happier as compared to other women." – Anonymous
45. "Mompreneurs are becoming more and more worldwide and have grown successful and innovative businesses without neglecting the family." – Allan Villegas
Mompreneur Quotes About Moms and Kids
46. "You might want to keep your children out of the business. The thing is, that might not be the best choice. They might actually be able to offer you ideas and insights that can ultimately make your business boom." – Leona Henry
47. "It was a risk. I had a husband, and I was pregnant with my oldest son. But I don't look at risks the way other people do. When you're an entrepreneur, you have to go in feeling like you're going to be successful." – Lillian Vernon
48. "With kids, they don't do what you want them to do when you want them to do it. Organizations don't necessarily either. You've got to listen. You've got to learn how to influence." – Ellen J. Kullman
Quotes to Encourage Business Moms When It Comes to Balancing Work and Family
49. "When you're both a mom and an entrepreneur, striking the right balance is both science and art. Working together with family and friends, rather than keeping business and family life separate, has proven to be a recipe for success for many mompreneurs." – Pamela Webber
50. "The most important lesson I've learned after 10 years of being a mompreneur is that time management is very important." – Lilach Bullock
51. "Partner with your family. Too often, we think of career and family life as two entirely different spheres. I've found it key to my own work to bring my husband and children into the process, rather than seeing my work as an obstacle to my family life or vice versa." – Jennifer Fulwiler
52. "The truth is you can do it all if you just change what your definition of balance is. There are times where my business gets more attention than my kids and vice versa. In the end, I like to believe that it all balances out. Part of being an entrepreneur is being comfortable with changing direction quickly. Needless to say, as a single mother and entrepreneur, you'll get a ton of use out of that skill! So relax, have faith, and take it one day at a time." – Nusha Pelicano
53. "I think every working mom probably feels the same thing. You go through big chunks of time where you're thinking, 'This is impossible, oh, this is impossible.' And then, you just keep going and keep going and sort of doing the impossible." – Tina Fey
54. "I've learned in both business and motherhood that I must keep on moving and pivoting until I find what works. When something doesn't work, I'll try my next best option, and choosing that next best option will do one of two things: it will give me the clarity to move forward or the confirmation to close the door, and I will try again." – Leslie Lee
55. "For a mompreneur to create a sustainable work-life balance, and be the best possible version of herself in the two vital roles of a caregiver and a business leader, she realizes that the core tenets of both jobs are the same." – Tejal Daftary Mehta 
56. "Work-life balance is not a reality. You need to strive for work-life integration or a work-life blend. My family is most important, but my job is also an important part of who I am, and I want my kids to appreciate that." – Anonymous
Hilarious Mom Entrepreneur Quotes
57. "I am a better boss because of my kids for many reasons. For one thing, social and emotional challenges with co-workers are easier to spot and understand when you have kids dealing with the same thing." – Anonymous
58. "I love being on teams with working mothers. They are the highest functioning messes I know." – Anonymous
59. "I overheard recently that there are more CEOs named John than there are women CEOs. I'm changing my name to John." – Anonymous
60. "I leave the office at 5:30 every day. I don't apologize for it, but I get a lot of looks when I go. Oddly, no one is looking when I get back online after the kids go to bed and go back to work." – Anonymous
Did These Mompreneur Quotes Give You Courage to Start Your Own Business?
Starting your own business while being a mom entails so many risks. After all, taking the first steps on the mompreneur path will be an extremely rocky road. 
But, despite the challenges that come your way, remember that no dream is ever easy to reach. Moreover, don't let your fears and doubts get the best of you in choosing to fight for your goals. You are a mother, and you are strong.
So, never set limits for yourself and chase your dreams! We hope that these quotes were able to encourage you to start working for your goals and become a great mompreneur!
Which quote gave you the strength to be a mompreneur? Which quote is your favorite? Don't forget to comment your thoughts below!
Read Next: