This is the best collection of Dale Carnegie quotes that will serve as your key pointers to success.
That's why if you're needing a little nudge to take that next step forward—that next chance—this might be a good read for you.
This is a collection of 45 inspirational lines which are compiled from his lectures and best-selling books like How to Win Friends and Influence People, Lincoln the Unknown, and How to Stop Worrying and Start Living.
Check out the full list below.
And make sure to read these Eric Thomas quotes and Grant Cardone quotes.
Best Dale Carnegie Quotes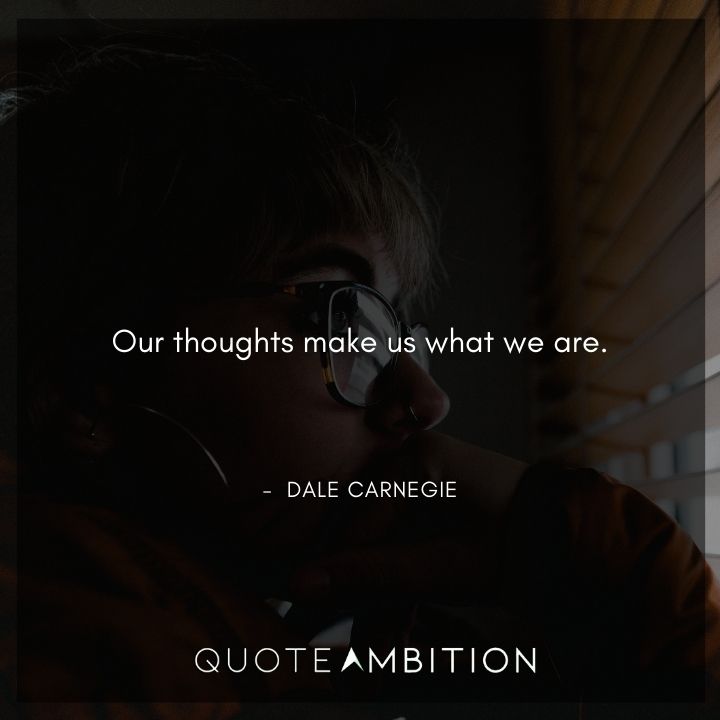 1. "Our thoughts make us what we are."
2. "People rarely succeed unless they have fun in what they are doing."
3. "Develop success from failures. Discouragement and failure are two of the surest stepping stones to success."
4. "When we hate our enemies, we are giving them power over us—power over our sleep, our appetites, our blood pressure, our health, and our happiness."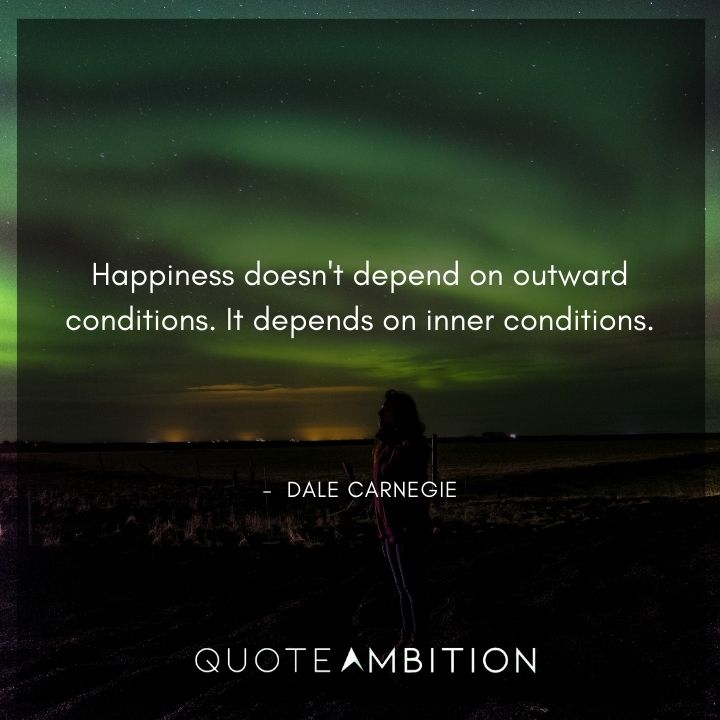 5. "Happiness doesn't depend on outward conditions. It depends on inner conditions."
6. "When dealing with people, remember you are not dealing with creatures of logic, but with creatures bristling with prejudice and motivated by pride and vanity."
7. "Actions speak louder than words, and a smile says, 'I like you. You make me happy. I am glad to see you.'"
8. "Talk to someone about themselves and they'll listen for hours."
9. "It isn't what you have, or who you are, or where you are, or what you are doing that makes you happy or unhappy. It is what you think about it."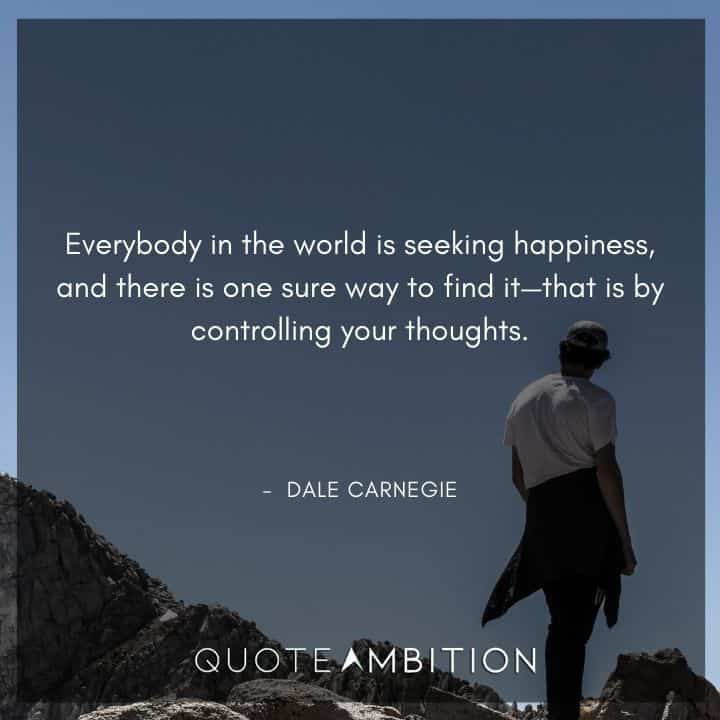 10. "Everybody in the world is seeking happiness, and there is one sure way to find it—that is by controlling your thoughts."
11. "Even God doesn't propose to judge a man till his last days, why should you and I?"
12. "You can make more friends in two months by becoming interested in other people than you can in two years by trying to get other people interested in you."
13. "Don't be afraid of enemies who attack you. Be afraid of the friends who flatter you."
14. "Most of the important things in the world have been accomplished by people who have kept on trying when there seemed to be no hope at all."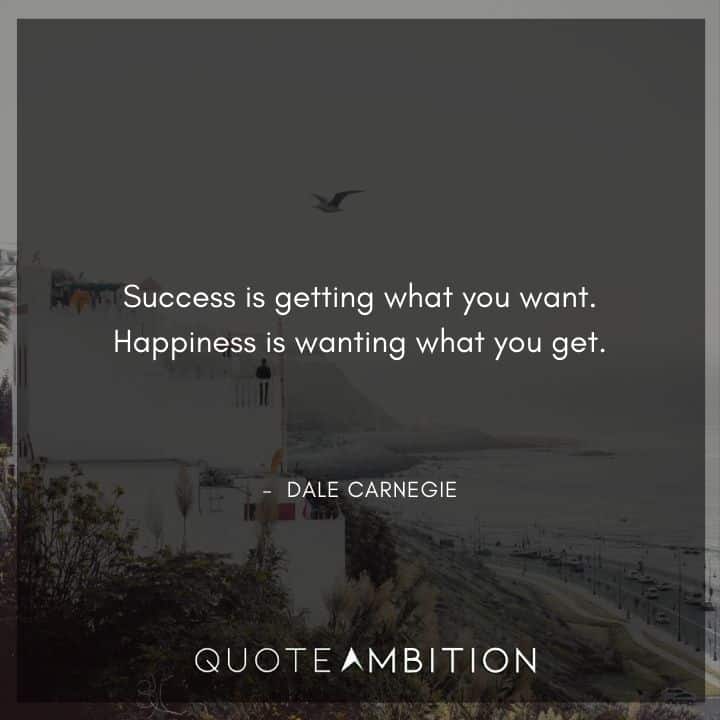 15. "Success is getting what you want. Happiness is wanting what you get."
16. "If you are not in the process of becoming the person you want to be, you are automatically engaged in becoming the person you don't want to be."
17. "Any fool can criticize, complain, and condemn—and most fools do. But it takes character and self-control to be understanding and forgiving."
18. "Knowledge isn't power until it is applied."
19. "Remember, today is the tomorrow you worried about yesterday."
Dale Carnegie Quotes on Having a Positive Outlook on Life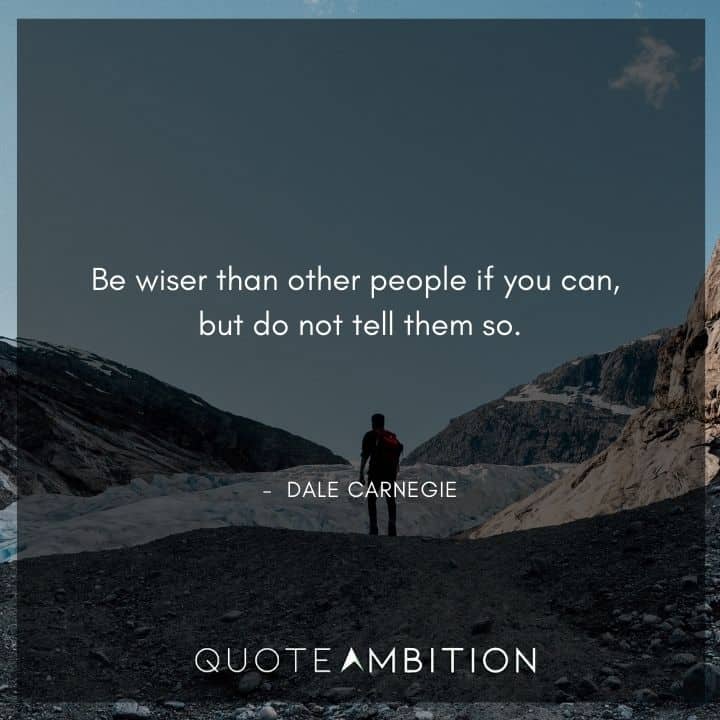 20. "Be wiser than other people if you can, but do not tell them so."
21. "The best possible way to prepare for tomorrow is to concentrate with all your intelligence, all your enthusiasm, on doing today's work superbly today. That is the only possible way you can prepare for the future."
22. "No matter what happens, always be yourself."
23. "Nothing can bring you peace but yourself."
24. "One of the tragic things I know about human nature is that all of us tend to put off living."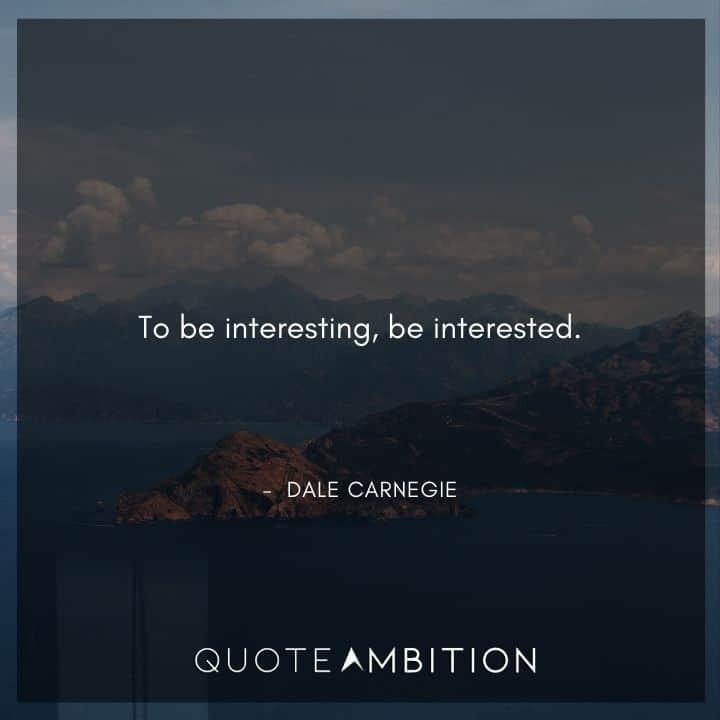 25. "To be interesting, be interested."
26. "Let's not allow ourselves to be upset by small things we should despise and forget. Remember, life is too short to be little."
27. "Our fatigue is often caused not by work, but by worry, frustration, and resentment."
28. "Today is our most precious possession. It is our only sure possession."
29. "You can sing only what you are. You can paint only what you are. You must be what your experiences, your environment, and your heredity have made you. For better or for worse, you must play your own little instrument in the orchestra of life."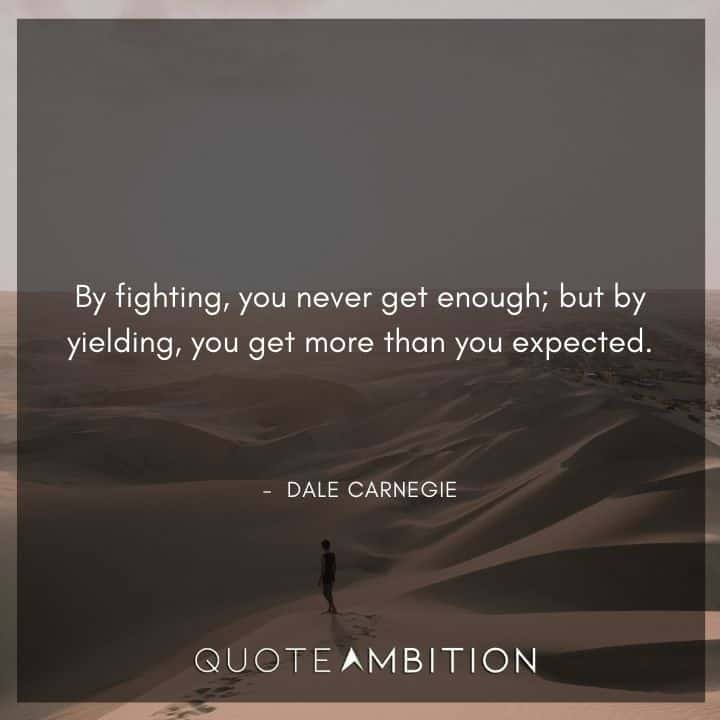 30. "By fighting, you never get enough; but by yielding, you get more than you expected."
Inspirational Dale Carnegie Quotes
31. "Once I did bad, and that I heard ever. Twice I did good, but that I heard never."
32. "When fate hands you lemons, make lemonade."
33. "We are all dreaming of some magical rose garden over the horizon instead of enjoying the roses blooming outside our windows today."
34. "The man who goes farthest is generally the one who is willing to do and dare. The sure-thing boat never gets far from shore."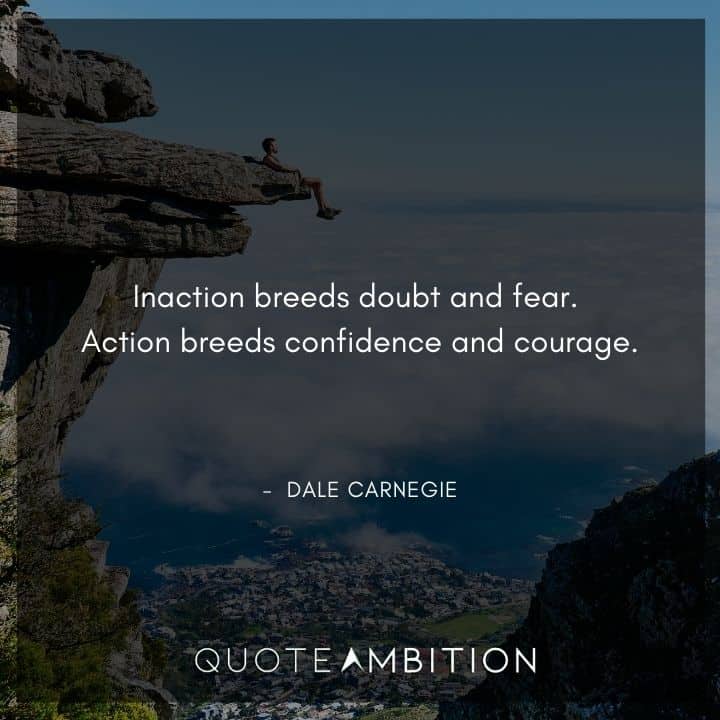 35. "Inaction breeds doubt and fear. Action breeds confidence and courage."
36. "If you want to conquer fear, do not sit home and think about it. Go out and get busy."
37. "Flaming enthusiasm, backed by horse sense and persistence, is the quality that most frequently makes for success."
38. "The world is full of people who are grabbing and self-seeking. So the rare individual who unselfishly tries to serve others has an enormous advantage."
39. "The successful man will profit from his mistakes and try again in a different way."
40. "You are going to survive, and good things are going to start to happen again. And one day, you are going to look back and this will not even be such a bad thing."
41. "First ask yourself, 'What is the worst that can happen?' Then prepare to accept it. Then proceed to improve on the worst."
42. "If you want to be enthusiastic, act enthusiastic."
43. "Today is life—the only life you are sure of. Make the most of today. Get interested in something. Shake yourself awake. Develop a hobby. Let the winds of enthusiasm sweep through you. Live today with gusto."
44. "Had the blues because I had no shoes, until upon the street, I met a man who had no feet."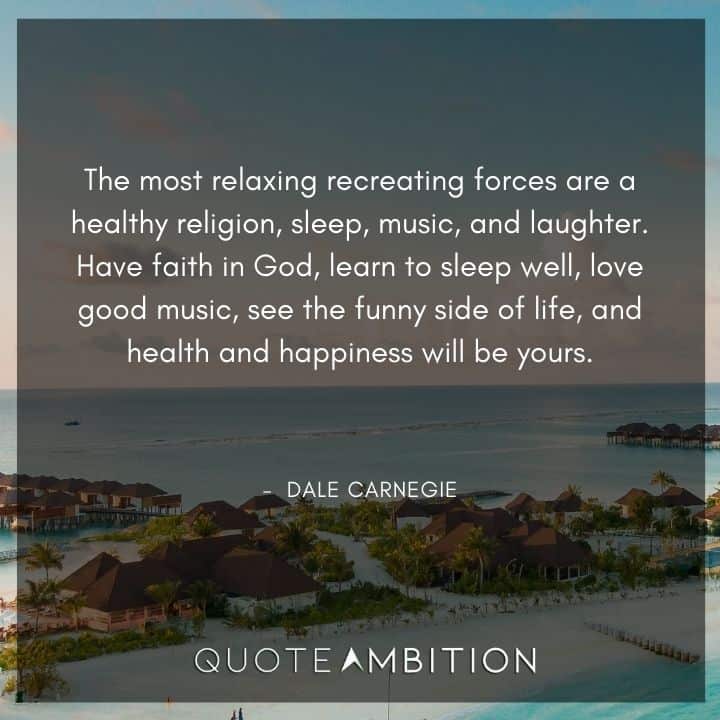 45. "The most relaxing recreating forces are a healthy religion, sleep, music, and laughter. Have faith in God, learn to sleep well, love good music, see the funny side of life, and health and happiness will be yours."
Which of These Dale Carnegie Quotes Brought Out Your Personal Bests?
From humble beginnings, Dale Carnegie became one of the most famous self-help lecturers and writers in America. Carnegie's keys to success were simple: conquer your worries, take a chance and always keep trying, and love your work. These lessons point us to the right direction—to the secrets of enjoying life, which in turn, will bring us to our personal victories.
Did these quotes help you have a more positive outlook on life? Which of these made you acknowledge your skills and abilities? Let us know in the comments section below.
Read Next: