These success quotes will give you the words you need to accomplish your goals and fulfill your purpose.
The process of achieving success will be uncomfortable. It is a challenging journey that will often bring you down and test your will and attitude.
By just taking active steps toward your aspirations, you are not only getting closer to them but also helping to change you for the better.
After all, success is not the goal because it is a journey that will make you grow and mature on the way to your destination.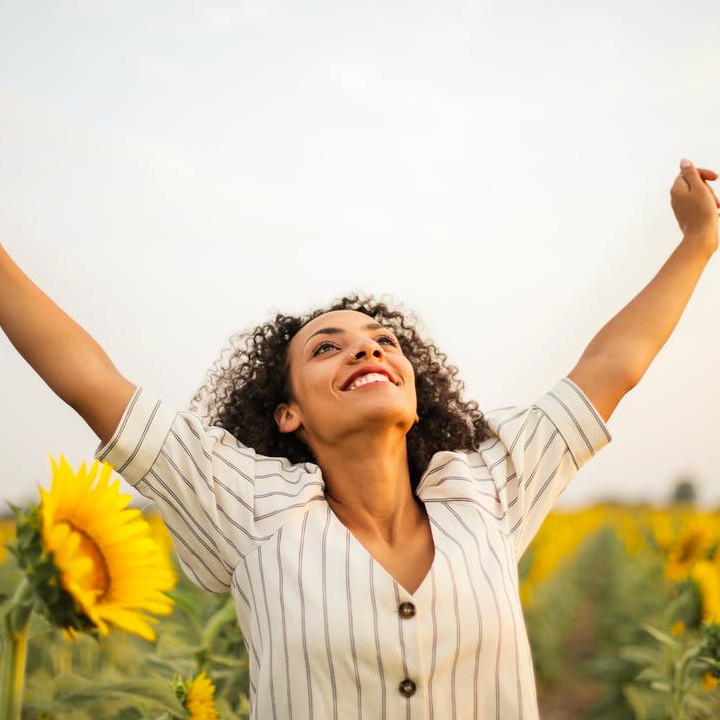 So, if you lack some inspirational talk that will help you push yourself to the limit, don't miss out on our complete collection below.
Start reading here.
And don't forget to check out these inspirational quotes and encouraging quotes.
Best Success Quotes
1. "Success is no accident. It is hard work, perseverance, learning, studying, sacrifice, and most of all, love of what you are doing or learning to do." – Pele
2. "Ambition is the path to success. Persistence is the vehicle you arrive in." – Bill Bradley
3. "Success is how high you bounce when you hit bottom." – George S. Patton
4. "Success is not the key to happiness. Happiness is the key to success. If you love what you are doing, you will be successful." – Albert Schweitzer
5. "Success is to be measured not so much by the position that one has reached in life as by the obstacles which he has overcome." – Booker T. Washington
6. "Success is not final. Failure is not fatal. It is the courage to continue that counts." – Winston Churchill
7. "The road to success and the road to failure are almost exactly the same." – Colin Davis 
8. "Success is not in what you have, but who you are." – Bo Bennett
9. "Behind every successful man, there's a lot of unsuccessful years." – Bob Brown
10. "Success is walking from failure to failure with no loss of enthusiasm." – Winston Churchill
11. "Successful people do what unsuccessful people are not willing to do. Don't wish it were easier. Wish you were better." – Jim Rohn
12. "Success is the result of perfection, hard work, learning from failure, loyalty, and persistence." – Colin Powell
13. "Success seems to be connected with action. Successful people keep moving. They make mistakes, but they don't quit." – Conrad Nicholson Hilton
14. "Failure is success in progress." – Albert Einstein
15. "Success doesn't come to you. You've got to go to it." – Marva Collins
Famous Quotes About Success
16. "Success is a journey, not a destination." – Arthur Ashe
17. "Success is peace of mind which is a direct result of self-satisfaction in knowing you did your best to become the best you are capable of becoming." – John Wooden
18. "I attribute my success to this: I never gave or took any excuse." – Florence Nightingale
19. "Try not to become a man of success, but rather try to become a man of value." – Albert Einstein
20. "Success is finding satisfaction in giving a little more than you take." – Christopher Reeve
21. "Success is a lousy teacher. It seduces smart people into thinking they can't lose." – Bill Gates
22. "The successful warrior is the average man, with laser-like focus." – Bruce Lee
23. "Action is the foundational key to all success." – Pablo Picasso
24. "If there is any one secret of success, it lies in the ability to get the other person's point of view and see things from that person's angle as well as from your own." – Henry Ford
25. "Success is where preparation and opportunity meet." – Bobby Unser
26. "It is better to fail in originality than to succeed in imitation." – Herman Melville
27. "The difference between a successful person and others is not a lack of strength, not a lack of knowledge, but rather a lack of will." – Vince Lombardi
28. "Success is the sum of small efforts being repeated day in and day out." – Robert Collier
29. "Success isn't about how much money you make. It's about the difference you make in people's lives." – Michelle Obama
30. "Success is often achieved by those who don't know that failure is inevitable." – Coco Chanel
Also read: Famous Quotes
Inspirational Quotes That Will Lead You Toward Success
31. "Success consists of getting up just one more time than you fall." – Oliver Goldsmith
32. "Success means doing the best we can with what we have. Success is the doing, not the getting. In the trying, not the triumph. Success is a personal standard, reaching for the highest that is in us, becoming all that we can be." – Zig Ziglar
33. "In order to succeed, we must first believe that we can." – Nikos Kazantzakis
34. "If at first, you don't succeed, try, try again." – W. C. Fields
35. "Don't let the fear of losing be greater than the excitement of winning." – Robert Kiyosaki
36. "Success is the progressive realization of predetermined, worthwhile, personal goals." – Paul J. Meyer
37. "Patience, persistence, and perspiration make an unbeatable combination for success." – Napoleon Hill
38. "Success is largely a matter of holding on after others have let go." – Anonymous
39. "Success is focusing the full power of all you are on what you have a burning desire to achieve." – Wilfred Peterson
40. "It is our attitude at the beginning of a difficult task which, more than anything else, will affect its successful outcome." – William James
41. "You don't have to be a genius or a visionary, or even a college graduate to be successful. You just need a framework and a dream." – Michael S. Dell
42. "However difficult life may seem, there is always something you can do and succeed at." – Stephen Hawking
43. "Put your heart, mind, and soul into even your smallest acts. This is the secret of success." – Swami Sivananda
Also read: Failure Quotes
Motivational Quotes to Help You Attain Success
44. "Success means having the courage, the determination, and the will to become the person you believe you were meant to be." – George A. Sheehan
45. "Eighty percent of success is showing up." – Woody Allen
46. "Success is the child of audacity." – Benjamin Disraeli
47. "No one knows what he can do until he tries." – Publilius Syrus
48. "If you want to be successful, find out what the price is and then pay it." – Scott Adams
49. "Your attitude is either the lock on or key to your door of success." – Denis Waitley
50. "Success is not built on success. It's built on failure. It's built on frustration. Sometimes, it's built on catastrophe." – Sumner Redstone
51. "Success does not consist in never making mistakes but in never making the same one a second time." – George Bernard Shaw
52. "Our best successes often come after our greatest disappointments." – Henry Ward Beecher
53. "You aren't going to find anybody that's going to be successful without making a sacrifice and without perseverance." – Lou Holtz
54. "Only those who dare to fail greatly can ever achieve greatly." – Robert F. Kennedy
55. "When it comes to success, there are no shortcuts." – Bo Bennett
56. "Success is nothing more than a few simple disciplines, practiced every day." – Jim Rohn
57. "Always bear in mind that your own resolution to succeed is more important than any other." – Abraham Lincoln
58. "All dreams are within reach. All you have to do is keep moving towards them." – Viola Davis
Also read: Focus Quotes
Short Success Quotes
59. "Success is dependent on effort." – Sophocles
60. "The secret of success is to do the common thing uncommonly well." – John D. Rockefeller Jr.
61. "Success is my only option. Failure's not." – Eminem
62. "The secret of your success is determined by your daily agenda." – John C. Maxwell
63. "I never dreamed about success. I worked for it." – Estee Lauder
64. "Self-belief and hard work will always earn you success." – Virat Kohli
65. "The key to success is to develop a winning edge." – Brian Tracy
66. "There is no success without hardship." – Sophocles
67. "Success is liking yourself, liking what you do, and liking how you do it." – Maya Angelou
68. "The real secret of success is enthusiasm." – Walter Chrysler
69. "In order to attain the impossible, one must attempt the absurd." – Miguel de Cervantes
70. "The secret of success is sincerity." – Jean Giraudoux
71. "I failed my way to success." – Thomas Edison
72. "If you can dream it, you can do it." – Walt Disney
73. "They succeed because they think they can." – Virgil
Also read: Short Quotes
Quotes That Show the Value of Hard Work as a Key to Success
74. "Some people dream of success, while other people get up every morning and make it happen." – Wayne Huizenga
75. "Take up one idea. Make that one idea your life. Think of it, dream of it, live on that idea. Let the brain, muscles, nerves, every part of your body, be full of that idea, and just leave every other idea alone. This is the way to success." – Swami Vivekananda
76. "Desire is the key to motivation, but it's determination and commitment to an unrelenting pursuit of your goal, a commitment to excellence, that will enable you to attain the success you seek." – Mario Andretti
77. "What is success? I think it is a mixture of having a flair for the thing that you are doing, knowing that it is not enough, that you have got to have hard work and a certain sense of purpose." – Margaret Thatcher
78. "It had long since come to my attention that people of accomplishment rarely sat back and let things happen to them. They went out and happened to things." – Elinor Smith
79. "Success is achieved and maintained by those who try and keep trying." – W. Clement Stone
80. "Striving for success without hard work is like trying to harvest where you haven't planted." – David Bly
81. "The day you procrastinate, you lose that day's success." – Israelmore Ayivor 
82. "Dreams can come true, but there is a secret. They're realized through the magic of persistence, determination, commitment, passion, practice, focus, and hard work. They happen a step at a time, manifested over years, not weeks." – Elbert Hubbard
Also read: Strong Women Quotes
Quotes That You Will Need to Achieve Success in Life
83. "Success isn't just about what you accomplish in your life. It's about what you inspire others to do." – Anonymous
84. "People who succeed have momentum. The more they succeed, the more they want to succeed, and the more they find a way to succeed. Similarly, when someone is failing, the tendency is to get on a downward spiral that can even become a self-fulfilling prophecy." – Tony Robbins
85. "Character cannot be developed in ease and quiet. Only through experience of trial and suffering can the soul be strengthened, ambition inspired, and success achieved." – Helen Keller
86. "A successful man is one who can lay a firm foundation with the bricks that other throw at him." – David Brinkley
87. "I cannot give you the formula for success, but I can give you the formula for failure. It is: try to please everybody." – Herbert Bayard Swope
88. "Success is about doing the right thing, not about doing everything right." – Gary W. Keller
89. "Success is a consequence and must not be a goal." – Gustave Flaubert
90. "The secret of success is constancy of purpose." – Benjamin Disraeli
91. "Would you like me to give you a formula for success? It's quite simple, really, double your rate of failure. You are thinking of failure as the enemy of success. But it isn't at all. You can be discouraged by failure, or you can learn from it, so go ahead and make mistakes. Make all you can, because, remember, that's where you will find success." – Thomas J. Watson
92. "Success is just a war of attrition. Sure, there's an element of talent you should probably possess. But if you just stick around long enough, eventually something is going to happen." – Dax Shepard
93. "Before anything else, preparation is the key to success." – Alexander Graham Bell
94. "The secret to success is to know something nobody else knows." – Aristotle Onassis
95. "The real test is not whether you avoid this failure, because you won't. It's whether you let it harden or shame you into inaction or whether you learn from it. Whether you choose to persevere." – Barack Obama
96. "Success is a science. If you have the conditions, you get the result." – Oscar Wilde
97. "Pray that success will not come any faster than you are able to endure it." – Elbert Hubbard
Positive Success Quotes to Pump You Up 
98. "Success is a state of mind. If you want success, start thinking of yourself as a success." – Joyce Brothers
99. "Success is not measured by what you accomplish, but by the opposition you have encountered, and the courage with which you have maintained the struggle against overwhelming odds." – Orison Swett Marden
100. "Failure is success if we learn from it." – Malcolm Forbes
101. "Success is sweet and sweeter if long delayed and gotten through many struggles and defeats." – Amos Bronson Alcott
102. "One fails forward toward success." – Charles F. Kettering
103. "Nothing is particularly hard if you break it down into small jobs." – Henry Ford
104. "The secret of success is to be in harmony with existence, to be always calm, to let each wave of life wash us a little farther up the shore." – Cyril Connolly
105. "Don't be afraid to give up the good to go for the great." – John D. Rockefeller
106. "It is hard to fail, but it is worse never to have tried to succeed." – Teddy Roosevelt
107. "A minute's success pays the failure of years." – Robert Browning
Deep Quotes About Success to Give You Hope Despite Your Failures
108. "Winners are not afraid of losing, but losers are. Failure is part of the process of success. People who avoid failure also avoid success." – Robert Kiyosaki
109. "The season of failure is the best time for sowing the seeds of success." – Paramahansa Yogananda
110. "In order to succeed, your desire for success should be greater than your fear of failure." – Bill Cosby
111. "The successful man will profit from his mistakes and try again in a different way." – Dale Carnegie
112. "I've failed over and over and over again in my life, and that is why I succeed." – Michael Jordan
113. "Frustration, although quite painful at times, is a very positive and essential part of success." – Bo Bennett
114. "The measure of success is not whether you have a tough problem to deal with, but whether it is the same problem you had last year." – John Foster Dulles
115. "Many of life's failures are people who did not realize how close they were to success when they gave up." – Thomas Edison
116. "The master has failed more times than the beginner has even tried." – Stephen McCranie
117. "Failure is the condiment that gives success its flavor." – Truman Capote
Quotes About One's Success and Achievements
118. "Success is the progressive, timely achievement of your stated goals." – Anonymous
119. "Every small achievement will soon be one amazing success." – Anonymous
120. "Achievement is not always success, while reputed failure often is. It is honest endeavor, persistent effort to do the best possible under any and all circumstances." – Orison Swett Marden
Success Quotes Packed With Insights
121. "Success usually comes to those who are too busy to be looking for it." – Henry David Thoreau
122. "If you want to succeed, you should strike out on new paths rather than travel the worn paths of accepted success." – John D. Rockefeller
123. "The size of your success is measured by the strength of your desire, the size of your dream, and how you handle disappointment along the way." – Robert Kiyosaki
124. "There are people who make things happen, there are people who watch things happen, and there are people who wonder what happened. To be successful, you need to be a person who makes things happen." – Jim Lovell
125. "Timing, perseverance, and 10 years of trying will eventually make you look like an overnight success." – Biz Stone
126. "If everyone is moving forward together, then success takes care of itself." – Henry Ford
127. "The good news is that the moment you decide that what you know is more important than what you have been taught to believe, you will have shifted gears in your quest for abundance. Success comes from within, not from without." – Elie Wiesel
128. "A man is a success if he gets up in the morning and gets to bed at night, and in between, he does what he wants to do." – Bob Dylan
129. "If you really look closely, most overnight successes took a long time." – Steve Jobs
130. "Be hungry for success, hungry to make your mark, hungry to be seen and to be heard and to have an effect. And as you move up and become successful, make sure also to be hungry for helping others." – Arnold Schwarzenegger
131. "You have reached the pinnacle of success as soon as you become uninterested in money, compliments, or publicity." – Thomas Wolfe
132. "One secret of success in life is for a man to be ready for his opportunity when it comes." – Benjamin Disraeli
Quotes That Will Drive You to Find Success in Business
133. "Success in business requires training and discipline and hard work. But if you're not frightened by these things, the opportunities are just as great today as they ever were." – David Rockefeller
134. "To be successful, you have to have your heart in your business and your business in your heart." – Thomas J. Watson
135. "Successful entrepreneurs are givers and not takers of positive energy." – Citizen Art
136. "The successful man is the one who finds out what is the matter with his business before his competitors do." – Roy L. Smith
Quotes to Be More Successful at Work
137. "The price of success is hard work, dedication to the job at hand, and the determination that whether we win or lose, we have applied the best of ourselves to the task at hand." – Vince Lombardi
138. "Concentrate all your thoughts upon the work in hand. The sun's rays do not burn until brought to a focus." – Alexander Graham Bell
139. "This is the real secret of life—to be completely engaged with what you are doing in the here and now. And instead of calling it work, realize it is play." – Alan Watts
140. "You know you are on the road to success if you would do your job and not be paid for it." – Oprah Winfrey
More Success Quotes and Sayings
141. "The road to success is always under construction." – Lily Tomlin
142. "The first step toward success is taken when you refuse to be a captive of the environment in which you first find yourself." – Mark Caine
143. "Living our life deeply and with happiness, having time to care for our loved ones, this is another kind of success, another kind of power, and it is much more important." – Thich Nhat Hanh
144. "Success is simple. Do what's right, the right way, at the right time." – Arnold H. Glasgow
145. "Success isn't measured by money or power or social rank. Success is measured by your discipline and inner peace." – Mike Ditka
146. "Success is a matter of sticking to a set of common-sense principles anyone can master." – Earl Nightingale
147. "The maximum success is reached when you are never busy." – Nassim Nicholas Taleb
148. "The more I help others to succeed, the more I succeed." – Ray Kroc
149. "The people who succeed are irrationally passionate about something." – Naval Ravikant 
150. "Success is only meaningful and enjoyable if it feels like your own." – Michelle Obama
Did These Quotes Inspire You to Keep Pushing Your Way Toward Success?
The road toward success is not rushed, and it will be full of hardships and obstacles. You might feel like you are not moving forward, but you are. The important thing is to keep going and never lose sight of your goals.
These success quotes remind us of the perseverance and hard work we need to attain our aspirations. Moreover, they are reminders that the failures and mistakes are the parts that will help you succeed. Working for your dreams will be challenging, but all the sacrifices will be worth it.
Know that the image of success is different for many people. But, never forget that your dreams and happiness are the most important things.
Which success quote is your favorite? Did you enjoy this quote collection? Comment your thoughts below!
Read Next: