If you feel like you've been treated poorly by others, then these disrespect quotes will help you deal with discourteous people!
The real world isn't always kind or understanding, and people don't always know how to act cordially. Sometimes, some people have a superiority complex and enjoy putting others down. That is why, to deal with them, you must learn to be strong and know your worth.
Remember that everyone deserves to be respected unless they do something that will earn them disrespect. In line with this, we must learn to treat others equally and not based on their social status or physical appearance.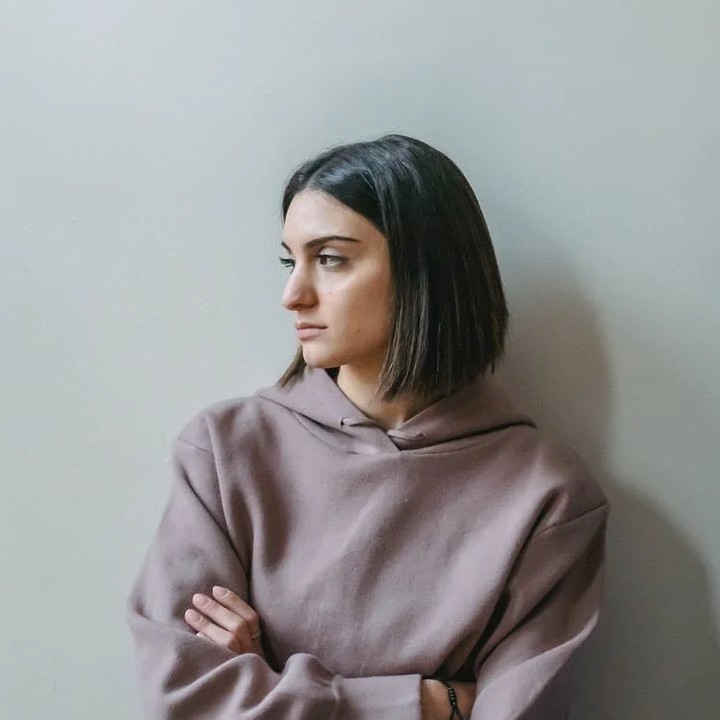 We've gathered these quotes to help you deal with rude people, as well as help you understand your worth.
Check out the complete list here.
And make sure to read these respect quotes.
Best Disrespect Quotes
1. "Disrespect earns the displeasure of the creator and the creation." – Abdul-Qadir Gilani
2. "Respect depicts acceptance while disrespect is rejection." – Fawad Afzal Khan
3. "If you do not respect your own wishes, no one else will. You will simply attract people who disrespect you as much as you do." – Vironika Tugaleva
4. "When we disrespect a person, we disrespect God." – Shri Radhe Maa
5. "When you tolerate disrespectful people you disrespect yourself." – Wayne Gerard Trotman
6. "Confidence is one thing, disrespect is quite another." – David Baldacci
7. "Never make excuses for someone who disrespects you. Who they are or what they do isn't a pass to treat you like trash!" – Trent Shelton
8. "Disrespect begins when you've offended the other person, not when you decide it's disrespect." – Anonymous
Famous Disrespect Quotes
9. "Don't let anyone disrespect you." – Anonymous
10. "Disrespecting elders is the cancer of folks." – Kamaran Ihsan Salih
11. "You don't have permission to disrespect yourself." – Martin De Maat
12. "Disrespect is the weapon of the weak." – Alice Miller
13. "If they disrespect you to your face, imagine what they're doing behind your back." – Sonya Parker
14. "I tell you, it feels awful to be rejected but even worse to be disrespected." – Anonymous
15. "Don't tolerate disrespect, even from yourself." – Anonymous
16. "True irreverence is disrespect for another man's God." – Mark Twain
17. "Ignoring a child's disrespect is the surest guarantee that it will continue." – Anonymous
18. "Intelligence arouses fear and respect, the lack of it keeps one on the narrow-minded road of disrespect, stupidity, and inferiority complex." – Michael Bassey Johnson
19. "I'm game for a lot of things. But I won't disrespect myself in any way." – Ginuwine
Also read: Famous Quotes
Disrespect in a Relationship Quotes
20. "Never fight with or disrespect your partner in front of other people." – Divyanka Tripathi
21. "Being single is better than being lied to, cheated on, and disrespected." – Anonymous
22. "It's better to be alone and keep your dignity than to be in a relationship where you always sacrifice your self-respect." – Auliq Ice
23. "Disrespect prevents love from growing." – Anoir Ou-Chad
24. "You had a good girl, but you cheated on her, disrespected her, lied to her, and neglected her. And you wonder why she left you?" – Anonymous
25. "Love yourself enough to know when you're being disrespected and played." – Anonymous
26. "Love is a reason for so many things. But not to tolerate disrespect and abuse. Let love be the force that heals you from a bad relationship; not what keeps you in it." – Steve Maraboli
27. "Some people console themselves by telling themselves that at least their lover or spouse does not disrespect them enough to cheat on them openly." – Mokokoma Mokhonoana
28. "I don't appreciate the disrespect because I've been playing hurt for a guy who won't respect you. I don't deserve it. It's time for me to move on." – Melvin Mora
29. "I have a lot of disrespect for people who cheat. I feel like if you're in a position in a relationship where you want to see other people, and the opportunity to cheat comes up, don't." – Avan Jogia
30. "Poisonous relationships cloud your vision. I wasted a lot of time adjusting my boundaries and justifying disrespect when it would have been so much easier and a lot less painful to simply adjust my life to their absence." – Steve Maraboli
Disrespect Quotes That Will Teach You How to Earn the Respect of Others
31. "You don't have to disrespect and insult others simply to hold your ground. If you do, that shows how shaky your position is." – Red Haircrow 
32. "Always respect yourself and don't go out there disrespecting yourself." – Patti LaBelle
33. "You disrespect me. I disrespect you. Nobody's safe. Respect is earned not given." – Anonymous
34. "A child who is allowed to be disrespectful to his parents will not have true respect for anyone." – Billy Graham
35. "Preservation of one's own culture does not require contempt or disrespect for other cultures." – Cesar Chavez
36. "Where there is disrespect and dishonor normally grace and mercy disappear meanwhile privileges and favors tend to automatically cease." – Dr. Lucas D. Shallua
37. "If you disrespect everybody that you run into, how in the world do you think everybody's supposed to respect you?" – Aretha Franklin
38. "How can you blame others for disrespecting you when you think of yourself as unworthy of respect?" – Elif Safak
Wise Disrespect Quotes to Help You Deal With Nasty People
39. "Those who disrespect you with their mouth don't deserve your ear." – Curtis Tyrone Jones
40. "You can choose to disrespect me but I will not give you permission to hurt my spirit." – Lailah Gifty Akita
41. "I respect everybody. You don't have to earn my respect. You earn my disrespect." – Charlie Murphy
42. "Respect me at all means. No halfway disrespect." – Jermell Charlo
43. "When someone disrespects you, beware the impulse to win their respect. For disrespect is not a valuation of your worth but a signal of their character." – Brendon Burchard
44. "You can't halfway disrespect me ever in my life and think we are going to be okay later." – Jermell Charlo 
45. "If your friend insults you, disrespects you and spreading dirt about your character, take it as your honor of friendship and quit the place by giving him a greeting." – Sonal Takalkar
46. "If somebody disrespects me they will pay for it. I promise." – Anderson Silva
47. "I realized that I had slowly let them get comfortable disrespecting me. I had to put up boundaries for emotional self-defense. There comes a time when givers must protect themselves because takers have no interest in protecting you." – Steve Maraboli
48. "Throughout life, people will make you mad, disrespect you, and treat you badly. Let God deal with the things they do, cause hate in your heart will consume you too." – Will Smith
49. "Don't let people disrespect you. My mom says don't open the door to the devil. Surround yourself with positive people." – Cuba Gooding, Jr.
Insightful Disrespect Quotes for Him
50. "I will never let another man disrespect me. I don't care if we sparring or fighting." – Adrien Broner
51. "If you want her respect, do not disrespect her feelings." – Gift Gugu Mona
52. "A man who disrespects a woman doesn't deserve one." – Anonymous
53. "A man who goes into a restaurant and blatantly disrespects the servers shows a strong discontent with his own being." – Criss Jami
54. "You can't be the dad who takes your kid out after your wife has said, 'No ice cream,' buys the ice cream, and says, 'Don't tell your mother.' You teach the child to lie―and to disrespect the other parent." – Howie Mandel
Disrespect Quotes for Every Woman Out There
55. "A woman brought you into this world so you have no right to disrespect one." – Anonymous
56. "Girls need to stop acting like hoes, then cry about why they are being disrespected." – Anonymous
57. "No woman deserves to be disrespected; to be beaten up, to be called bitches or sluts. Assaulted or insulted. Even if she's a hooker." – Imam Shah
58. "I want to say a little something that's long overdue, the disrespect to women has got to be through. To all the mothers and the sisters and the wives and friends, I wanna offer my love and respect till the end." – Adam Yauch
59. "I wonder why guys mistreat and disrespect girls. But then they expect life to hand them a good woman when they're older and ready to settle down?" – Angelina Jolie
60. "I have never in my life let a man disrespect me, verbally or physically, and that will never change. I feel very strongly about this because it's something my mother instilled in me and that I have instilled in my daughters." – Yolanda Hadid
When Was the Last Time You Felt Disrespected?
Respect, they say, is earned rather than given. So, if you want to be respected, you should always act in a way that will make others respect you. With this, people will recognize your worth even if you do not force it upon them.
Also, we must learn to respect ourselves first before we can earn the respect of others. But, remember that it isn't all about you; you should also treat others in a manner that you would want to be treated. It is a matter of giving and taking; you should treat others equally and with respect so that they will do the same to you.
Remember that, most of the time, the way people perceive and act toward you is heavily influenced by your words and actions. So, you must always be cordial and have a positive demeanor. Feel free to review the quotes in this list if you need any reminders on being more respectful toward humanity!
Which of these disrespect quotes helped you deal with rude people? Please, let us know in the comments section below!
Read Next: