If you want someone to take you seriously or give you the credit you deserve, these respect quotes are perfect for you!
Everyone, regardless of age, gender, or social status, deserves respect.
But, it doesn't come instantly; you must always be discerning and careful of who you give it to.
At the same time, you must also work hard to show that you're someone deserving of others' respect.
Proper giving and receiving of respect can change your life in a significant way.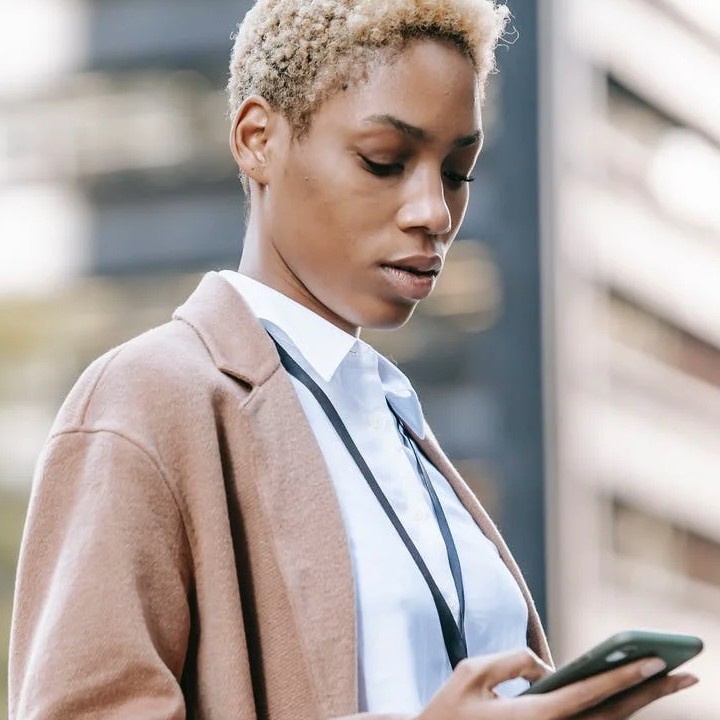 So, if you need advice on how to act and properly show someone your respect, then make sure you read through our whole collection!
Check the complete list here.
And don't miss out these happiness quotes and positive quotes.
Best Respect Quotes
1. "Respecting someone indicates the quality of your personality." – Mohammad Rishad Sakhi
2. "I must respect the opinions of others even if I disagree with them." – Herbert H. Lehman
3. "Respect comes in two unchangeable steps: giving it and receiving it." – Edmond Mbiaka
4. "Respect was invented to cover the empty place where love should be." – Leo Tolstoy
5. "Without feelings of respect, what is there to distinguish men from beasts?" – Confucius
6. "The wise make the world beautiful by respecting others." – Maxime Lagacé
7. "The secret of a happy life is respect. Respect for yourself and respect for others." – Ayad Akhtar
8. "Respect is a two-way street, if you want to get it, you've got to give it." – R.G. Risch
9. "Respect is for those who deserve not for those who demand it." – Paulo Coelho
10. "Respect for ourselves guides our morals; respect for others guides our manners." – Laurence Sterne
11. "Respect is more than just caring for another, it's caring for humanity." – Maxime Lagacé
12. "Every human being, of whatever origin, of whatever station, deserves respect. We must each respect others even as we respect ourselves." – Ralph Waldo Emerson
13. "Respect has nothing to do with who is right and who is wrong. It has to do with allowing space for someone else's opinion." – Jackie Viramontez
14. "I speak to everyone in the same way, whether he is the garbage man or the president of the university." – Albert Einstein
Famous Respect Quotes
15. "Respect is one of the most important things you can teach a child." – Catherine Pulsifer
16. "Treat everyone with respect and kindness. Period. No exceptions." – Kiana Tom
17. "Respecting others' opinions doesn't mean being untrue to our own." – P. M. Forni
18. "Respect is the appreciation of the separateness of the other person, of the ways in which he or she is unique." – Annie Gottlieb
19. "One of the most sincere forms of respect is actually listening to what another has to say." – Bryant H. McGill
20. "I'm not concerned with your liking or disliking me. All I ask is that you respect me as a human being." – Jackie Robinson
21. "We don't need to share the same opinions as others, but we need to be respectful." – Taylor Swift
22. "When we show our respect for other living things, they respond with respect for us." – Arapaho Proverb
23. "What women want is what men want. They want respect." – Marilyn Vos Savant
Also read: Famous Quotes, Inspirational Quotes
Respect Quotes to Motivate You to Live a Better Life
24. "If you have some respect for people as they are, you can be more effective in helping them to become better than they are." – John W. Gardner
25. "If we can respect the divine within us, if we can treat it with dignity, then we can respect others around us." – Vishwas Chavan
26. "You should respect each other and refrain from disputes; you should not, like water and oil, repel each other, but should, like milk and water, mingle together." – Buddha
27. "Everyone in society should be a role model, not only for their own self-respect but for respect from others." – Barry Bonds
28. "You should show some respect for what other people see and feel, even though it is the exact opposite of what you see and feel." – Luigi Pirandello
29. "Respect your fellow human being, treat them fairly, disagree with them honestly, enjoy their friendship, explore your thoughts about one another candidly, work together for a common goal and help one another achieve it." – Bill Bradley
Also read: Quotes to Live By, Dignity Quotes
Deep Respect Quotes That Will Make Others Take You Seriously
30. "Men are respectable only as they respect." – Ralph Waldo Emerson
31. "You can demand courtesy but you have to earn respect." – Lawrence Goldstone
32. "There is no respect for others without humility in one's self." – Henri Frederic Amiel
33. "Show respect even to people who don't deserve it; not as a reflection of their character, but a reflection of yours." – Dave Willis
34. "Respect begins with this attitude: I acknowledge that you are a creature of extreme worth." – Gary Chapman
35. "Respect other people regardless of the level they are at, or the level you are at. When you hand out respect, you get it back." – Erik Estrada
36. "Respect for the fragility and importance of an individual life is still the mark of an educated man." – Norman Cousins
37. "This is how you start to get respect, by offering something that you have." – Mitch Albom
38. "When you are content to be simply yourself and don't compare or compete, everybody will respect you." – Lao Tzu
39. "Treat people the way you want to be treated. Talk to people the way you want to be talked to. Respect is earned, not given." – Hussein Nishah
40. "My approach is that you have to earn the respect of people you work with." – Mark Pincus
41. "If men are to respect each other for what they are, they must cease to respect each other for what they own." – A.J.P. Taylor
42. "As all human beings are, in my view, creatures of God's design, we must respect all other human beings. That does not mean I have to agree with their choices or agree with their opinions, but indeed I respect them as human beings." – Stockwell Day
Also read: Deep Meaningful Quotes, Freedom Quotes
Meaningful Respect Quotes for You to Understand Its Essence
43. "Being brilliant is no great feat if you respect nothing." – Johann Wolfgang von Goethe
44. "I firmly believe that respect is a lot more important, and a lot greater, than popularity." – Julius Erving
45. "Only those who respect the personality of others can be of real use to them." – Albert Schweitzer
46. " Respect other people's feelings. It might mean nothing to you, but it could mean everything to them." – Roy T. Bennett
47. "The final test of a gentleman is his respect for those who can be of no possible service to him." – William Lyon Phelps
48. "Be kind, don't judge, and have respect for others. If we can all do this, the world would be a better place. The point is to teach this to the next generation." – Jasmine Guinness
49. "Respect is one of life's greatest treasures. I mean, what does it all add up to if you don't have that?" – Marilyn Monroe
50. "Respect requires empathy, the capacity to anticipate and understand the feelings of others. It requires consideration." – Deborah Norville
51. "When you show people kindness and respect, despite petty differences, you are bringing positive vibes into your life and into the lives of others." – Jason Scotts
52. "When we respect someone, we are acknowledging and appreciating their role in society or in our life." – Jennifer Freed
Also read: Consistency Quotes, Perseverance Quotes
Respect Quotes to Help You Keep the Love Alive
53. "Respect is one of the greatest expressions of love." – Miguel Angel Ruiz
54. "If you can't respect her, you don't deserve her!" – Udayveer Singh
55. "I'd rather be respected than loved." – Eli Broad
56. "If we lose love and self-respect for each other, this is how we finally die." – Maya Angelou
57. "If you truly want to be respected by people you love, you must prove to them that you can survive without them." – Michael Bassey Johnson
58. "I cannot compromise my respect for your love. You can keep your love, I will keep my respect." – Amit Kalantri
Also read: Love Quotes, Courtesy Quotes
Short Respect Quotes for Everyone Who Needs Advice
59. "Respect a man, he will do the more." – James Howell
60. "Respect should be the first thing you give." – Anonymous
61. "Be modest, be respectful of others, try to understand." – Lakhdar Brahimi
Also read: Short Quotes
Respect Quotes to Determine When Enough Is Enough
62. "Everyone should be respected as an individual, but no one idolized." – Albert Einstein
63. "A human being is not to be handled as a tool but is to be respected and revered." – Felix Adler
64. "Never respect men merely for their riches, but rather for their philanthropy; we do not value the sun for its height, but for its use." – Gamaliel Bailey
More Respect Quotes to Help You Earn It
65. "Respect commands itself and it can neither be given nor withheld when it is due." – Eldridge Cleaver
66. "We must have respect for both plumbers and our philosophers, or neither our pipes nor our theories will hold water." – John W. Gardner
67. "Nothing is more despicable than respect based on fear." – Albert Camus
68. "A child who is allowed to be disrespectful to his parents will not have true respect for anyone." – Billy Graham
69. "Leaders who win the respect of others are the ones who deliver more than they promise, not the ones who promise more than they can deliver." – Mark Clement
70. "I have more respect for a man who lets me know where he stands, even if he's wrong than the one who comes up like an angel and is nothing but a devil." – Malcolm X
How Did These Quotes Change Your Perception of Respect?
Respect can be shown in many different ways. It doesn't have to come with big gestures. Also, it doesn't mean that you should change your practices or opinions because you respect someone.
Sometimes, just listening and believing that they have the right to have their own views is enough. Being humane, compassionate, and open-minded are definitely signs of respect as well.
Respect for others leads to positive relationships and rapport. Remember that treating others with the same courtesy you expect them to show you will encourage them to take you seriously. But, before they give you the respect you deserve, you must first prove that you are worth it.
The quotes we've gathered in this collection showcase how respect works, both as a giver and receiver. So, remember to share these quotes with others to help them recognize their value and gain the respect they deserve.
Which of these respect quotes piqued your interest? Please, join the discussion below.
Read Next: