Let these self-respect quotes help build your confidence and show you your worth.
Self-respect means respecting your boundaries, beliefs, and emotions. No matter how you look at it, building it is challenging because it requires coming out of our comfort zones. But, it will also help us defend ourselves and understand our true value as individuals.
Remember that self-respect is an integral part of our well-being and is something that will hone us to achieve our objectives. So, if you need help with self-respect, then these quotes are for you.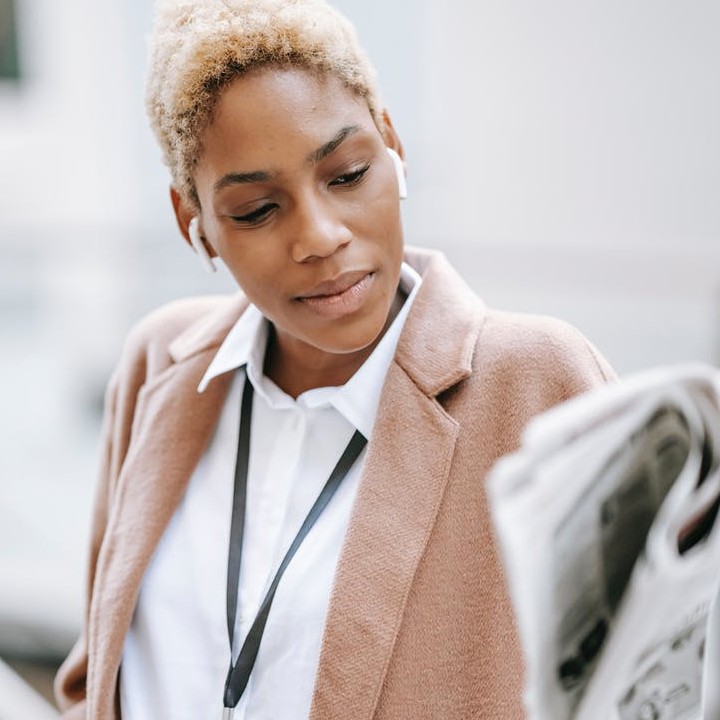 Our collection below will walk you through the wise words you need, so keep on reading!
Start here.
And don't forget to check out these encouraging quotes and success quotes.
Best Self-Respect Quotes
1. "Respect yourself enough to walk away from anything that no longer serves you, grows you, or makes you happy." – Robert Tew
2. "Respect yourself, and others will respect you." – Confucius
3. "Do we not realize that self-respect comes with self-reliance?" – A.P.J. Abdul Kalam
4. "Don't lower your standards for anyone or anything. Self-respect is everything." – Anonymous
5. "Our self-respect tracks our choices. Every time we act in harmony with our authentic self and heart, we earn our respect. It is that simple. Every choice matters." – Dan Coppersmith
6. "Self-respect is the root of discipline. The sense of dignity grows with the ability to say no to oneself." – Abraham Joshua Heschel
7. "The willingness to accept responsibility for one's own life is the source from which self-respect springs." – Joan Didion
8. "They cannot take away our self-respect if we do not give it to them." – Mahatma Gandhi
9. "Respect your efforts, respect yourself. Self-respect leads to self-discipline. That's real power." – Clint Eastwood
10. "Would that there was an award for people who come to understand the concept of enough. Good enough. Successful enough. Thin enough. Rich enough. Socially responsible enough. When you have self-respect, you have enough." – Gail Sheehy
11. "I cannot conceive of a greater loss than the loss of one's self-respect." – Mahatma Gandhi 
12. "Self-respect permeates every aspect of your life." – Joe Clark
13. "He that respects himself is safe from others. He wears a coat of mail that none can pierce." – Henry Wadsworth Longfellow
14. "Never esteem anything as of advantage to you that will make you break your word or lose your self-respect." – Marcus Aurelius
15. "Being honest with yourself is the highest form of self-respect. If you're not feeling something, don't do it." – Daily Zen
Famous Self-Respect Quotes
16. "Never violate the sacredness of your individual self-respect." – Theodore Parker
17. "I care for myself. The more solitary, the more friendless, the more unsustained I am, the more I will respect myself." – Charlotte Brontë
18. "No one can make you feel inferior without your consent." – Eleanor Roosevelt
19. "Ego is false confidence, self-respect is true confidence." – Naval Ravikant
20. "Stand up for who you are. Respect yourself and ignite the divine sparks in you. Access your powers. Choose your rights and work together with others to bring blessings into their lives." – Amit Ray
21. "People often confuse self-respect with arrogance. I believe that there is a very thin line between the two. The balance between the two is often what leads to happiness." – Sonali Bendre
22. "Our self-respect does not have a price tag." – Nawaz Sharif
23. "I have no right, by anything I do or say, to demean a human being in his own eyes. What matters is not what I think of him. It is what he thinks of himself. To undermine a man's self-respect is a sin." – Antoine de Saint-Exupéry
24. "In my day, we didn't have self-esteem, we had self-respect and no more of it than we had earned." – Jane Haddam
25. "Self-respect is the greatest gift we can give to ourselves." – Anonymous
26. "Until you value yourself, you won't value your time. Until you value your time, you will not do anything with it." – M. Scott Peck
Also read: Famous Quotes, Dignity Quotes
Self-Respect Quotes That Will Inspire You to Put Yourself First
27. "To free us from the expectations of others, to give us back to ourselves, there lies the great, singular power of self-respect." – Joan Didion
28. "Once you embrace your value, it neutralizes when others think less of you." – Rob Liano
29. "If you do not respect your own wishes, no one else will. You will simply attract people who disrespect you as much as you do." – Vironika Tugaleva
30. "Never settle for anything less than what you deserve. It's not pride. It's self-respect." – Chanakya
31. "The respect you show to others is an immediate reflection of your own self-respect." – Alexandra Elle
32. "Doing great to yourself is another kind of respect." – Anonymous
33. "Not being yourself is the worst form of self-disrespect." – Mokokoma Mokhonoana
34. "Self-respect isn't ignoring your flaws. It's embracing them." – Anonymous
35. "The most important form of respect is self-respect. Not only does it show others how to treat themselves, it teaches them how to treat you." – Richelle E. Goodrich
36. "Respect yourself. If you don't, others won't either. Remember, the world sees what you put out there, so hold yourself to a high standard of grace and elegance." – Anonymous
37. "Find your self-respect now. Don't dumb yourselves down. Think of yourself as capable and worthy of finding a guy who is going to respect you too." – Danica McKellar
38. "Self-respect is the courage to leave the table when things go beyond the limit!" – Anonymous 
39. "Some people are really so delusional that they think it's disrespectful when you don't just sit back and allow them to disrespect you." – Anonymous
Also read: Inspirational Quotes
Short Self-Respect Quotes That Will Remind You of Your Worth
40. "Self-respect knows no considerations." – Mahatma Gandhi
41. "It takes courage to live your truth, but what you get in return is self-respect." – Anonymous
42. "Don't lose your self-respect for your feelings." – Priyanshu Singh
43. "A man cannot be comfortable without his own approval." – Mark Twain
44. "Self-respect is the cornerstone of all virtue." – John Herschel
45. "No one is going to value you more than you value yourself." – Naval Ravikant
46. "Self-respect is a question of recognizing that anything worth having has a price." – Joan Didion
47. "Do not tolerate disrespect, not even from yourself." – Anonymous
48. "Your value doesn't decrease based on someone's inability to see your worth." – Zig Ziglar
49. "Above all things, respect yourself." – Pythagoras
50. "Respect yourself, respect your own inner voice and follow it." – Osho
51. "Ego is not important in life, but self-respect is most important in life." – Anonymous
52. "To find peace in any moment, all we need to do is respect our own soul." – Mimi Novic
53. "Nothing resembles selfishness more closely than self-respect." – George Sand
54. "Self-respect: the secure feeling that no one, as yet, is suspicious." – H.L. Mencken
Wise Self-Respect Quotes to Live By
55. "When you have more respect for yourself and put yourself in a position where you feel your sense of value or worth, that's how you know you're on the right path." – Oprah Winfrey
56. "If the advice is simply to respect yourself and follow the path that you want to follow, that would be the best advice I could ever pass on." – Stephen Chbosky
57. "True humility is intelligent self-respect which keeps us from thinking too highly or too meanly of ourselves. It makes us modest by reminding us how far we have come short of what we can be." – Ralph W. Sockman
58. "The secret of a happy life is respect. Respect for yourself and respect for others." – Ayad Akthar
59. "That you may retain your self-respect, it is better to displease the people by doing what you know is right than to temporarily please them by doing what you know is wrong." – William J.H. Boetcker
60. "I would rather be alone with dignity than in a relationship that requires me to sacrifice my self-respect." – Anonymous
61. "Cutting people out of my life does not mean I hate them. It simply means I respect me." – Anonymous
62. "The capacity for getting along with our neighbor depends to a large extent on the capacity for getting along with ourselves. The self-respecting individual will try to be as tolerant of his neighbor's shortcomings as he is of his own." – Eric Hoffer
63. "It is the highest form of self-respect to admit our errors and mistakes and make amends for them." – Dale E. Turner
64. "Above all, don't lie to yourself. The man who lies to himself and listens to his own lie comes to a point that he cannot distinguish the truth within him or around him, and so loses all respect for himself and for others. And having no respect, he ceases to love." – Fyodor Dostoevsky
65. "It's very hard to respect yourself when you give in to every temptation. If you want to build self-respect, build your willpower." – Anonymous
66. "Your self-respect has to be stronger than your feelings." – Anonymous
67. "Never beg someone to be in your life. If you text, call, visit, and still get ignored, walk away. It's called 'self-respect.'" – Steve Wentworth
68. "Be selfish enough to have self-love, self-worth, and self-respect." – Anonymous
Also read: Quotes to Live By, Moving On Quotes
Self-Respect Quotes That Are Full of Meaning
69. "If you want to be respected by others, the great thing is to respect yourself. Only by that, only by self-respect will you compel others to respect you." – Fyodor Dostoyevsky
70. "Self-respect cannot be hunted. It cannot be purchased. It is never for sale. It cannot be fabricated out of public relations. It comes to us when we are alone, in quiet moments, in quiet places. When we suddenly realize that, knowing the good, we have done it. Knowing the beautiful, we have served it. Knowing the truth, we have spoken it." – Alfred Whitney Griswold
71. "I cannot compromise my respect for your love. You can keep your love. I will keep my respect." – Amit Kalantri
72. "Self-control is the chief element in self-respect, and self-respect is the chief element in courage." – Thucydides
73. "If we lose love and self-respect for each other, this is how we finally die." – Maya Angelou
74. "There are other measures of self-respect for a man than the number of clean shirts he puts on every day." – Ralph Waldo Emerson
75. "Respect for self is the beginning of cultivating virtue in men and women." – Gordon B. Hinckley
76. "In order to preserve your self-respect, it is sometimes necessary to lie and cheat." – Robert Byrne
77. "You punch me, I punch back. I do not believe it's good for one's self-respect to be a punching bag." – Edward Koch
78. "If we saw someone else treating us the way most of us treat ourselves, we might think them despicably cruel." – Alain de Botton
79. "Sometimes you have to try not to care, no matter how much you do, because sometimes you can mean nothing to someone who means so much to you. It's not pride. It is self-respect." – Anonymous
80. "It took me time not to judge myself through someone else's eyes." – Sally Field
81. "One can only go beyond boundaries after he learns to respect his own boundaries." – Amit Abraham
82. "To be able to have that self-respect for yourself and just that feeling of, 'Okay, I did what I could.' Just stay true to yourself. If you feel that this is something that's valid and you should go out there and win, then push through it no matter what the outcome is." – Adrian Peterson
83. "No man who is occupied in doing a very difficult thing, and doing it very well, ever loses his self-respect." – George Bernard Shaw
Self-Respect Quotes That Will Show You the Value of Confidence
84. "If people fail to see your value, it is not their fault. Just that you've failed to appreciate and respect yourself. You are letting yourself down." – Olawale Daniel
85. "Do not compare yourself to others. If you do so, you are insulting yourself." – Adolf Hitler
86. "When you know that you can overcome challenges, you do gain that self-respect, and then you won't end up in a situation that you regret later on." – Danica McKellar
87. "You will never gain anyone's approval by begging for it. When you stand confident in your own worth, respect follows." – Mandy Hale
Self-Respect Quotes to Read When You Lack Support From Yourself
88. "I don't see how you can respect yourself if you must look in the hearts and minds of others for your happiness." – Hunter S. Thompson
89. "Respect for ourselves guides our morals. Respect for others guides our manners." – Laurence Sterne
90. "If I despised myself, it would be no compensation if everyone saluted me, and if I respect myself, it does not trouble me if others hold me lightly." – Max Nordau
91. "Only make decisions that support your self-image, self-esteem, and self-worth." – Oprah Winfrey
92. "Set the standard! Stop expecting others to show you love, acceptance, commitment, and respect when you don't even show that to yourself." – Steve Maraboli
93. "There can be no failure to a man who has not lost his courage, his character, his self-respect, or his self-confidence. He is still a king." – Orison Swett Marden
94. "I'm not perfect, never claimed to be, but I can look in the mirror and respect the woman staring back at me." – Angelina Pannek
Also read: Doubt Quotes, Self-Doubt Quotes
Motivational Self-Respect Quotes to Help You Build Yourself
95. "Without self-respect, a person is equivalent to the body without a soul." – Anonymous
96. "Self-respect can be an extension of your ego or a priceless virtue." – Anonymous
97. "If you don't have respect for yourself, you won't get it anywhere else." – Anonymous
98. "Sometimes you have to leave, not for ego, for self-respect." – Rajpoot
99. "Self-respect is a core component of one's mental and emotional health. Without it, we start down a path towards insanity." – Anonymous
100. "When one owns self-respect, normal behavior is to give respect when you receive it." – Anonymous
More Self-Respect Quotes for Everyone Who Needs Uplifting
101. "Self-respect is something that can't be killed." – Ayn Rand
102. "A quest for self-respect is proof of its lack." – Ayn Rand
103. "There are two kinds of pride, both good and bad. 'Good pride' represents our dignity and self-respect. 'Bad pride' is the deadly sin of superiority that reeks of conceit and arrogance." – John C. Maxwell
104. "Jealousy is indeed a poor medium to secure love, but it is a secure medium to destroy one's self-respect." – Emma Goldman
105. "The way you give your name to others is a measure of how much you like and respect yourself." – Brian Tracy
106. "Saying yes or maybe when we mean no, cheapens our word, diminishes our sense of self-respect, and compromises our integrity." – Paulo Coelho
107. "The more you know and respect yourself, the more impact you will have on people around you." – Maxime Lagacé
108. "The great thing in the world is not so much to seek happiness as to earn peace and self-respect." – Thomas Henry Huxley
109. "I guessed life was like that. You gained, and you lost, and if you saved anything from the ruins, even if only a shred of self-respect, it was enough to take you through the next bit." – Dick Francis
110. "Happiness blooms in the presence of self-respect and the absence of ego." – Jonathan Lockwood Huie
Did the Quotes in This List Push You to Respect Yourself More?
As we grow old, we will have experiences where other people will mistreat us. We might let their behavior pass, but allowing them to do it all the time can damage us in the long run. By not protecting and standing up for ourselves, we authorize other people to disrespect us.
No matter where we are in life, we shouldn't let others walk all over us. We should always respect ourselves enough to stand our ground and stop people from hurting our pride and feelings. Keep in mind that everyone deserves respect, no matter the age, gender, or social status.
We hope that our collection was able to help you build your self-respect. Be vocal and active about your worth, and never let others dishonor you.
Which self-respect quote taught you a lot? Do you have more self-respect quotes to share? Comment your answers below!
Read Next: