If you want to shape yourself into someone who can deal with setbacks and challenges effectively, then these maturity quotes are perfect for you! 
Maturity is for everyone. It's not something that's limited only to older people. In fact, everyone can act maturely and express their opinions as long as they know how to show respect and concern for others who may be affected by their actions.
We should all keep in mind that maturity is a part of growing up. Unfortunately, some people simply grow up and never mature.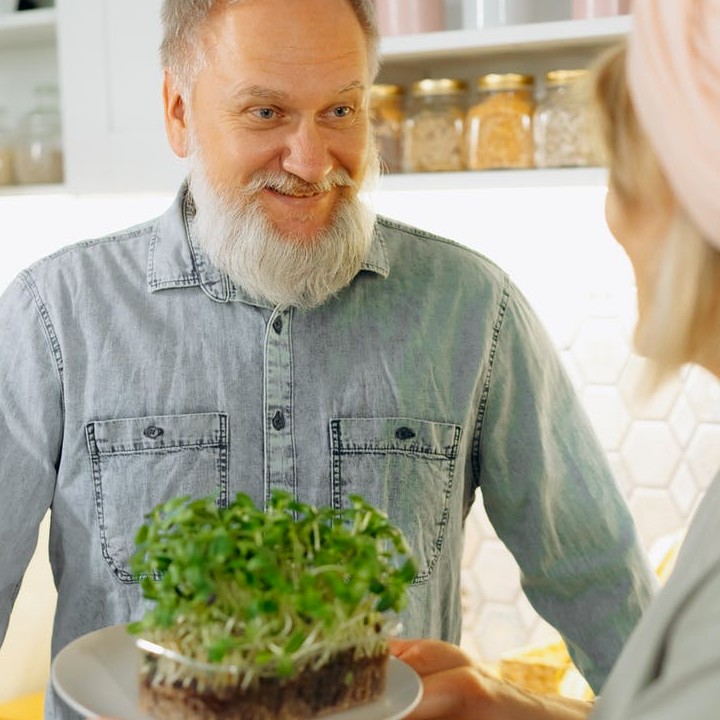 Because of that, we've compiled some great quotes to help you on your journey toward becoming better and more mature individuals!
Check out the complete list here.
And make sure to read these wisdom quotes.
Best Maturity Quotes
1. "Maturity is when you stop making excuses and start making changes." – Roy Bennett
2. "Self-knowledge is the first step to maturity." – Jane Austen
3. "Maturity is the ability to postpone gratification." – Sigmund Freud
4. "The first sign of maturity is not reacting to others' immaturity." – D. Muthukrishnan
5. "Maturity is having the courage to use one's own intelligence." – Immanuel Kant
6. "Maturity is when you live your life by your commitments, not by your feelings." – Rick Warren
7. "Admitting our mistakes is a sign of maturity and wisdom. We learn more from knowing our mistakes." – Dr. T.P.Chia
8. "We don't mature through age; we mature in awareness." – Byron Katie
9. "Maturity is the ability to prioritize values before feelings." – Mark Manson
10. "Caring about people, about things, about life―is an act of maturity." – Tracy McMillan
11. "Maturity comes not with age but with the acceptance of responsibility. You are only young once but immaturity can last a lifetime!" – Edwin Louis Cole
Maturity Quotes to Help You Grow and Understand Your Limits
12. "Maturity is achieved when a person accepts life as full of tension." – Joshua L. Liebman
13. "Maturity, the way I understand it, is knowing what your limitations are." – Kurt Vonnegut
14. "To make mistakes is human; to stumble is commonplace; to be able to laugh at yourself is maturity." – William Arthur Ward
15. "Maturity is wanting nothing but what we see with the purity of our heart." – Hugh Prather
16. "Maturity: to do what's important and to ignore what's not." – Maxime Lagacé
17. "One sign of maturity is the ability to be comfortable with people who are not like us." – Virgil A. Kraft
18. "Maturing is realizing how many things don't require your comment." – Rachel Wolchin
19. "I think part of maturity is knowing who you are." – Rob Lowe
20. "Maturity is reached the day we don't need to be lied to about anything." – Frank Yerby
21. "Everyone grows but not everyone becomes mature." – Kemi Sogunle
22. "Maturity is when all of your mirrors turn into windows." – Henry David Thoreau
23. "Maturity is to be responsible for your actions and when anything goes wrong, to take it like a man." – Anonymous
24. "Sometimes problems don't require a solution to solve them; instead they require maturity to outgrow them." – Steve Maraboli
25. "I guess real maturity, which most of us never achieve, is when you realize that you're not the center of the universe." – Katherine Paterson
Also read: Knowledge Quotes
Insightful Maturity Quotes That Will Motivate You to Act Your Age
26. "You can't be mature if you don't know yourself. Experiences, failures, and reflection will bring you what you need." – Maxime Lagacé
27. "Maturity is to face, and not evade, every fresh crisis that comes." – Fritz Kunkel
28. "In the end, it's a mental maturity to let your best come out." – Lindsey Vonn
29. "Maturity, one discovers, has everything to do with the acceptance of 'not knowing.'" – Mark Z. Danielewski
30. "Perfect maturity is when a person hurts you, and you try to understand their situation and don't hurt them back." – Anonymous
31. "You cannot be a winner without maturity and consistency." – Marco Silva
32. "Maturity is learning how to start when you feel like procrastinating and learning how to listen when you feel like talking." – James Clear
33. "Mature people don't try to steer the river, they steer themselves." – Maxime Lagacé
34. "Emotional maturity is the ability to stick to a job and to struggle through until it is finished, to endure unpleasantness, discomfort, and frustration." – Edward Adam Strecker
35. "Maturity begins to grow when you can sense your concern for others outweighing your concern for yourself." – John MacNaughton
36. "Maturity begins when we're content to feel we're right about something, without feeling the necessity to prove someone else is wrong." – Sydney J. Harris
37. "One of the blessings of maturity is that it sometimes brings one greater courage to be truthful, regardless of what those who do not understand may think or say." – Napoleon Hill
38. "Our maturity will be judged by how well we are able to agree to disagree and yet continue to love one another, to care for one another, and cherish one another and seek the greater good of the other." – Desmond Tutu
39. "Maturity is perseverance―the ability to sweat out a project or a situation, in spite of heavy opposition and discouraging setbacks, and stick with it until it is finished." – Ann Landers
40. "As you grow older, maturity naturally comes to you. And it shows on your face. It's true not only about looks, but your maturity should also reflect in your performances." – Urmila Matondkar
Also read: Inspirational Quotes
Short Maturity Quotes That Will Help You Deal With Adulthood
41. "Age is no guarantee of maturity." – Lawana Blackwell
42. "Real maturity lies in your words, not in your age." – Anonymous
43. "We are mature in one realm, childish in another." – Anais Nin
44. "Age is a very high price to pay for maturity." – Tom Stoppard
45. "Being mature is knowing when to keep quiet." – Anonymous
46. "Maturity comes with experience, not age." – Ziad K. Abdelnour
Also read: Short Quotes
Maturity Quotes for Those Going Through Significant Life Changes
47. "Maturity begins when one lives for others." – Hermann Hesse
48. "Maturity means to accept―there'll always be differences and to be prepared for it." – Somya Kedia
49. "True maturity is only reached when a man realizes he has become a father figure to his girlfriends' boyfriends―and he accepts it." – Larry McMurtry
50. "Maturity is the ability to live in peace with that which we cannot change." – Ann Landers
51. "A sign of wisdom and maturity is when you come to terms with the realization that your decisions cause your rewards and consequences. You are responsible for your life, and your ultimate success depends on the choices you make." – Denis Waitley
52. "Maturity means seeing the differences, but realizing they don't matter. There's no technological shortcut." – Ted Chiang
53. "Accepting an unpleasant situation you are powerless to change is not treachery, it is maturity." – Will Wight
54. "I live in that solitude which is painful in youth, but delicious in the years of maturity." – Albert Einstein
Wise Maturity Quotes to Guide You in Becoming the Best You Can Be
55. "Maturity is the moment one regains one's innocence." – Marty Rubin
56. "I knew I matured when I was okay with nobody knowing my side of the story." – Anonymous
57. "Maturity' really means: being very unsurprised by, and calm around pain and disappointment." – Alain de Botton
58. "Maturity starts with the willingness to give oneself." – Elisabeth Elliot
59. "Be the person you are. Never try to be another, and you will become mature. Maturity is accepting the responsibility of being oneself, whatsoever the cost." – Osho
60. "Maturity is achieved when a person postpones immediate pleasures for long-term values." – Joshua L. Liebman
61. "Your age doesn't define your maturity; your grades don't define your ability, and what people say about you doesn't define who you are." – Nicky Gumbel
62. "There was that word again. Mature. Was this what maturity was? Giving up on the things we wanted because we knew we'd never get them?" – Diana Peterfreund
63. "Mature people realize that the world does not revolve around them, and their desires, but around commitment." – Osayi Osar-Emokpae
64. "Maturity: be able to stick with a job until it is finished. Be able to bear an injustice without having to get even. Be able to carry money without spending it. Do your duty without being supervised." – Ann Landers
65. "Maturity is the ability to think, speak and act on your feelings within the bounds of dignity. The measure of your maturity is how spiritual you become during the midst of your frustrations." – Samuel Ullman
Maturity Quotes for Someone in a Relationship
66. "Mature people take the hard road and choose to delay quick gratification for true love." – Osayi Osar-Emokpae
67. "Being friends with your ex shows you two are mature enough to get over the fact that you weren't meant to be together." – Anonymous
68. "Relationships are the hallmark of the mature person." – Brian Tracy
69. "Immature people always want to win arguments even at the cost of a relationship. Mature ones prefer losing an argument just to uphold a golden relationship." – Anonymous
Maturity Quotes for Someone Who Is Still Young at Heart
70. "Maturity is knowing when to be immature." – Randall Hall
71. "Age is just a number. Maturity is a choice." – Harry Styles
72. "Maturity is often more absurd than youth and very frequently is most unjust to youth." – Thomas A. Edison
73. "We're all mature until someone brings out the bubble-wrap." – Anonymous
74. "My level of maturity changes depending on who I'm with." – Anonymous
Also read: Curiosity Quotes
More Quotes About Maturity
75. "The journey from immaturity to maturity is when you transform yourself from 'Discussing about the people' to 'Discussing about ideas,' you become a wise person." – Faheem Uddin Syed
76. "People don't mature with age. They mature with their ability to get more in touch with their sensuality." – Lebo Grand
77. "The person who has deep faith in people, always has matured sense to make respect for them." – Sonal Takalkar
78. "The value of a man is not measured by his money, his status or his possessions. The value of a man lies in his personality, wisdom, creativity, courage, independence and maturity." – Mark W. B. Brinton
79. "I believe that maturity is not an outgrowing, but a growing up: that an adult is not a dead child, but a child who survived." – Ursula K. Le Guin
80. "I do believe in the old saying, 'What does not kill you makes you stronger.' Our experiences, good and bad, make us who we are. By overcoming difficulties, we gain strength and maturity." – Angelina Jolie
Do You Agree That Maturity Cannot Be Defined Solely by Age?
Growing up is difficult, especially if you are not ready to be an adult. Usually, maturity is equated with adulthood and age. However, some people don't know how to act their age and still respond to life in an immature and childish way.
Through that fact, we now know that age does not always dictate how mature a person already is. Even now, we see that some people of the younger generation are much more pleasant and sophisticated than their elders. We must then always remember that it is our responsibility to make ourselves more mature individuals by always thinking of and doing the right things. 
Keep in mind that your age does not define your maturity; your actions do. So, whenever you need some guidance, feel free to take a look back into this list!
Which of these maturity quotes is your favorite? Please, join the discussion below!
Read Next: