Let these top curiosity quotes broaden your perspectives on life and the world!
Curiosity is a person's desire to know something, and it is an essential factor in learning. There is a lot to learn in this world, and the more curious you become, the more potential knowledge you can attain. There is no discovery without curiosity, and life isn't much fun without it.
So, be curious about things and allow your curiosity to outweigh your fears.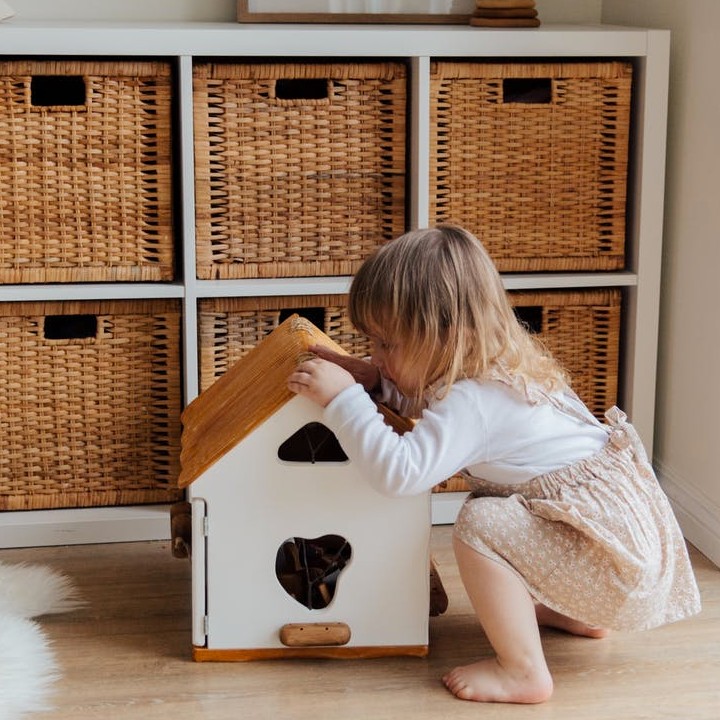 Here are the top 70 quotes about curiosity that will boost your knowledge and imagination!
Let's start.
And make sure to read these knowledge quotes.
Best Curiosity Quotes
1. "Be curious. Read widely. Try new things. What people call intelligence just boils down to curiosity." – Aaron Swartz
2. "Curiosity is, in great and generous minds, the first passion and the last." – Samuel Johnson
3. "The important thing is not to stop questioning. Curiosity has its own reason for existence." – Albert Einstein
4. "Curiosity is the fuel for discovery, inquiry, and learning." – Anonymous
5. "Curiosity is one of the great secrets of happiness." – Bryant H. McGill
6. "Curiosity about life in all aspects, I think, is still the secret of great creative people." – Leo Burnett
7. "Curiosity will conquer fear even more than bravery will." – James Stephens
8. "Once we believe in ourselves, we can risk curiosity, wonder, spontaneous delight, or any experience that reveals the human spirit." – E. E. Cummings
9. "Curiosity is the best motive for writing: curiosity about the world at large, or about oneself." – Michael Korda
10. "Curiosity and questions will get you further than confidence and answers." – Maxime Lagacé
11. "Curiosity is the engine of achievement." – Ken Robinson
12. "Curiosity is a movement of the soul towards truth, which it seeks to assimilate by knowledge. It is the first step in the direction of certainty." – Sabine Baring-Gould
13. "As long as you're interested in people and things, that curiosity propels you forward." – Joanna Coles
14. "Satisfaction of one's curiosity is one of the greatest sources of happiness in life." – Linus Pauling
15. "The first and simplest emotion which we discover in the human mind, is curiosity." – Edmund Burke
Inspiring Curiosity Quotes to Widen Your Imagination
16. "If you can let go of passion and follow your curiosity, your curiosity just might lead you to your passion." – Elizabeth Gilbert
17. "Curiosity is one of the most valuable characteristics one can possess. When coupled with fearlessness and determination, that's freedom." – Anonymous
18. "We keep moving forward, opening new doors, and doing new things, because we're curious and curiosity keeps leading us down new paths." – Walt Disney
19. "Don't let anyone rob you of your imagination, your creativity, or your curiosity. It's your place in the world; it's your life. Go on and do all you can with it, and make it the life you want to live." – Mae Jemison
20. "Let your curiosity lead you down a road that is less traveled." – Anonymous
21. "Curiosity is what keeps me open to a sense of hope. It staves off negativity." – Carrie Brownstein
22. "Stay human, stay curious, and let the entire world know that you are." – Micheal Stevens
23. "Life must be lived and curiosity kept alive. One must never, for whatever reason, turn his back on life." – Eleanor Roosevelt
24. "Enjoy every step you take. If you're curious, there is always something new to be discovered in the backdrop of your daily life." – Roy T. Bennett
25. "I think if you are curious, you create opportunities, and then if you open the doors, you create possibilities." – Mario Testino
26. "Lean into your curiosity about any issue, and there will likely be people to share a little bit more of their knowledge and insight and give you ideas on how to make a change." – Opal Tometi
27. "Be a loner. That gives you time to wonder, to search for the truth. Have holy curiosity. Make your life worth living." – Albert Einstein
28. "You can't just give someone a creativity injection. You have to create an environment for curiosity and a way to encourage people and get the best out of them." – Ken Robinson
29. "Read to satisfy your own natural curiosity, not to impress or accomplish." – Naval Ravikant
30. "Develop into a lifelong self-learner through voracious reading; cultivate curiosity and strive to become a little wiser every day." – Charlie Munger
Also read: Inspirational Quotes, Wisdom Quotes
Short Curiosity Quotes That Will Pique Your Interest
31. "Curiosity is the wick in the candle of learning." – William Arthur Ward
32. "The future belongs to the curious." – Anonymous
33. "The greatest virtue of man is perhaps curiosity." – Anatole France
34. "Replace fear of the unknown with curiosity." – Billy Cox
35. "Curiosity is lying in wait for every secret." – Ralph Waldo Emerson
36. "Your curiosity is your growth point always." – Danielle LaPorte
37. "Intellectual curiosity is a superpower." – Anthony Pompliano
38. "Curiosity is the essence of human existence." – Gene Cernan
39. "Curiosity is the beginning of all wisdom." – Françoise Sagan
40. "Curiosity is the lust of the mind." – Thomas Hobbes
41. "Mere curiosity adds wings to every step." – Johann Wolfgang von Goethe
42. "Curiosity is the one thing invincible in nature." – Freya Stark
43. "Curiosity is more flexible and practical than belief." – Steve Pavlina
44. "Curiosity is the hunger of the human mind." – Rose Wilder Lane
45. "Genuine learning is impossible without curiosity." – Naval Ravikant
Also read: Short Quotes, Learning Quotes
Curiosity Quotes for Everyone Who Loves to Explore
46. "Curiosity is a willing, a proud, and an eager confession of ignorance." – S.Leonard Rubinstein
47. "We're born with a curiosity about the universe. Those people who don't have a curiosity don't have it because it's gotten beaten out of them in some way." – Kip Thorne
48. "Much of what I stumbled into by following my curiosity and intuition turned out to be priceless later on." – Steve Jobs
49. "The public have an insatiable curiosity to know everything, except what is worth knowing." – Oscar Wilde
50. "Curiosity takes ignorance seriously, and is confident enough to admit when it does not know. It is aware of not knowing, and it sets out to do something about it." – Alain de Botton
51. "Blessed are the curious for they shall have adventures." – Anonymous
52. "Ignorance is a choice. Curiosity is a cure. It motivates people to educate themselves." – Adam Grant
53. "Curiosity is what separates us from the cabbages. It's accelerative. The more we know, the more we want to know." – David McCullough
54. "Curiosity is innate, but smothered via socialization and distractions. Spend enough time alone and it will return." – Naval Ravikant
55. "I love learning, and I think that curiosity is a wonderful gift." – Andie MacDowell
56. "I am generally fascinated by what are the big, challenging questions—that's behind my curiosity." – Paul Allen
57. "Often have I wondered with much curiosity as to our coming into this world and what will follow our departure." – Petrarch
58. "If there's one thing I've learned in my life, it's that curiosity might kill cats, but it doesn't kill people." – Tracy Morgan
59. "Curiosity is one of the most permanent and certain characteristics of a vigorous intellect." – Samuel Johnson
Also read: Maturity Quotes, Dignity Quotes
More Quotes About Curiosity
60. "Research is formalized curiosity. It is poking and prying with a purpose." – Zora Neale Hurston
61. "Curiosity is only vanity. We usually only want to know something so that we can talk about it." – Blaise Pascal
62. "The more you know, the more you want to know. Not only that, but the more you know, the more connections you can make between the different bits of knowledge that you have in your head and therefore the more ideas you have, which is why curiosity is really the wellspring of creativity." – Georgina Venning
63. "I'm naturally curious, and I've always been driven by my curiosity. Curiosity gets people excited. Curiosity leads to new ideas, new jobs, new industries." – Anne Sweeney
64. "Follow your own curiosity, and start looking internally instead of externally for the answers." – Sam Altman 
65. "When people don't have any curiosity about themselves, that is always a bad sign." – Irvin D. Yalom
66. "Curiosity is natural to the soul of man and interesting objects have a powerful influence on our affections." – Daniel Boone
67. "Following your genuine intellectual curiosity is a better foundation for a career than following whatever is making money right now." – Naval Ravikant
68. "Curiosity is essential for progress. Only when we look to worlds beyond our own can we really know if there's room for improvement." – Simon Sinek
69. "Curiosity is unruly. It doesn't like rules, or, at least, it assumes that all rules are provisional, subject to the laceration of a smart question nobody has yet thought to ask. It disdains the approved pathways, preferring diversions, unplanned excursions, impulsive left turns. In short, curiosity is deviant." – Ian Leslie
70. "Curiosity fuels creativity, reduces confirmation bias, and prevents stereotyping." – Adam Grant
Also read: Consistency Quotes, Perseverance Quotes
How Important Is It to Nurture Your Curiosity?
Curiosity is the ability to seek out new knowledge, skills, and perspectives on the world. It is the foundation that motivates people to continue learning and discovering new things throughout their lives.
Aside from that, when people are curious, they are more likely to ask questions, read, and explore. They are proactive in their search for information to broaden their horizons. Also, they are not afraid to delve into a topic that interests them.
Not all curious people succeed at once. But, what's good about them is that when they fail, they analyze their failure because they want to do better the next time. This then elevates their chances of success.
So, wherever your curiosity takes you, remember to always listen to the inner voice that makes you want to explore. Nurture it by reading, asking questions, and looking for topics that pique your interest.
Did we miss any more curiosity quotes? Please, leave a comment below.
Read Next: