If you're wondering if there's someone fated to stand beside you and love you for a lifetime, then these soulmate quotes will give you all the answers you need!
Nothing beats the joy and peaceful feeling you get when you know you've found someone to share a lifelong bond with. When people hear "lifelong bond," they usually tend to think of a romantic relationship with a lover. However, soulmates are much more than that.
Yes, soulmates can be your lover—the person you decide to spend the rest of your life with building a family. But, soulmates can also be found in platonic relationships. What's important is that you and the other person deeply understand each other, to the point where you think no other bond can be stronger or replace the one you currently have.
Soulmates go beyond just physical and emotional connections. As it's called, it's all about the link and the spark between two separate souls. When these souls unite, you feel complete, at peace, happy, and fulfilled.
The possibility of finding our soulmate—the one destined for us, the one fated for us—brings excitement to our hearts. Yet, some psychologists believe that the existence of soulmates is an unrealistic expectation.
Do not let this stop you from dreaming and believing that there's one meant for you, though. Who knows; you may have already found your soulmate. If you've found someone you really connect with, someone who understands you and your deepest thoughts, and someone who will love you unconditionally, then that person might just be your fated one.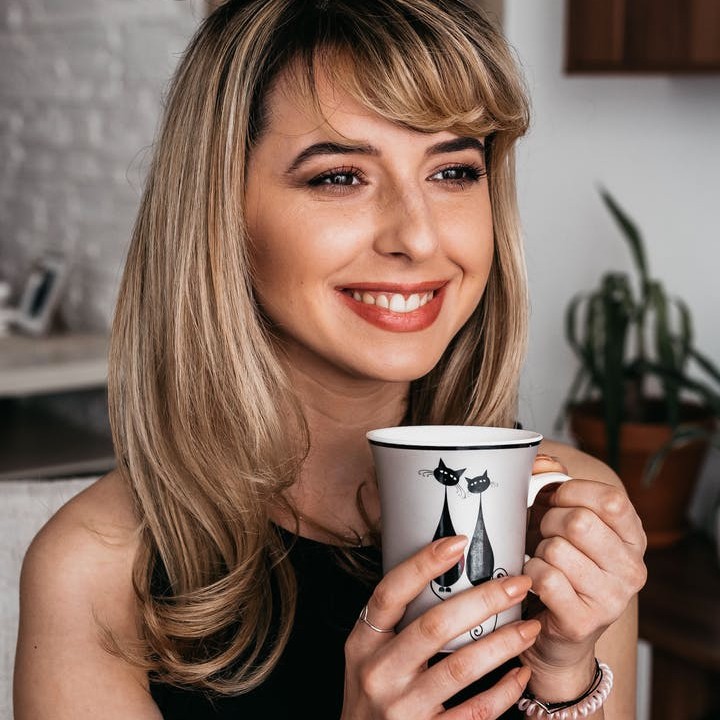 So, if you're curious to know more about what soulmates entail and how to recognize yours, make sure you read through the complete list below. Maybe you'll finally find the piece of your soul that's been beside you all along!
Continue to the list below.
And don't forget to check out these true love quotes.
Best Soulmate Quotes
1. "Our soulmate is the one who makes life come to life." – Richard Bach
2. "A soulmate is the one person whose love is powerful enough to motivate you to meet your soul, to do the emotional work of self-discovery, of awakening." – Kenny Loggins
3. "A bond between souls is ancient—older than the planet." – Dianna Hardy
4. "People think a soulmate is your perfect fit, and that's what everyone wants. But a true soulmate is a mirror—the person who shows you everything that is holding you back, the person who brings you to your own attention so you can change your life." – Elizabeth Gilbert
5. "Soulmate is an overused term, but a true soul connection is very rare and very real." – Hilary Duff
6. "A soulmate is someone to whom we feel profoundly connected, as though the communicating and communing that take place between us were not the product of intentional efforts, but rather a divine grace." – Thomas Moore
7. "Your soulmate will be the stranger you recognize." – R.H. Sin
8. "Soulmates aren't the ones who make you happiest, no. They're instead the ones who make you feel the most. Burning edges and scars and stars. Old pangs, captivation, and beauty. Strain and shadows and worry and yearning. Sweetness and madness and dreamlike surrender. They hurl you into the abyss. They taste like hope." – Victoria Erickson
9. "A soulmate is someone whose way of viewing life is not necessarily the same as yours but complements yours. There is not a compromise, there is a complement." – Paul Robear
10. "A soulmate is a romantic partner who really understands the needs of your soul, mind, and body with little or no explanation needed." – Lebo Grand
Famous Soulmate Quotes
11. "Whatever our souls are made of, his and mine are the same." – Emily Brontë
12. "Before you find your soulmate, you must first discover your soul." – Charles F. Glassman
13. "Soulmates are muses. The people in your life you despise, disrespect, and desire the most." – Coco J. Ginger
14. "Some souls are just meant to be for each other forever, and ever, and ever!" – Avijeet Das
15. "I used to believe in one true soulmate, but not anymore. I believe you can have a few." – Paul Walker
16. "A soulmate is someone who you carry with you forever. It's the one person who knew you and accepted you and believed in you before anyone else did or when no one else would." – Dawson Leery
17. "Important encounters are planned by the souls long before the bodies see each other." – Paulo Coelho
18. "What's the difference between the love of your life and your soulmate? One is a choice, and one is not." – Tarryn Fisher
19. "Soulmate relationships are never complicated, difficult, or dramatic. True soulmates are like long-lost puzzle pieces that easily fall into place the moment they are found. And it's always a perfect fit." – Anthon St. Maarten
20. "A soulmate is someone whom, when you meet, without thinking, without letting your neocortex play into the decision; you feel an instant familiarity, a sense of connection, a longing." – Karen Salmansohn
Also read: Famous Quotes
Short Soulmate Quotes
21. "Friends yesterday, lovers today, soulmates forever." – Anonymous
22. "Eventually soulmates meet, for they have the same hiding place." – Robert Brault
23. "My soul is in love with your soul." – R.Hart
24. "We meet our soulmates when we're on our soul path." – Karen M. Black
25. "There are no accidental meetings between souls." – Sheila Burke
26. "Your soulmate will know exactly how to deal with you—flaws, mood swings, and all." – Anonymous
27. "When the soul is ready, its mate will appear." – Anonymous
28. "What if you find your soulmate at the wrong time?" – Lauren Kate
29. "Our lives may not have fit together, but oh, did our souls know how to dance." – K. Towne Jr.
30. "Your soulmate is the person who mends your broken heart by simply giving you theirs." – Anonymous
Also read: Short Quotes, Meaningful Quotes
Quotes on Finding Your Soulmate
31. "A soulmate is not found, a soulmate is recognized." – Vironika Tugaleva
32. "'Our souls already know each other, don't they?' He whispered. 'It's our bodies that are new.'" – Karen Ross
33. "When deep down in the core of your being you believe that your soulmate exists, there is no limit to the ways he or she can enter your life." – Arielle Ford
34. "Though soulmates aren't looking for you, they will find you." – Kevin Ansbro
35. "Marriage is miserable unless you find the right person that is your soulmate and that takes a lot of looking." – Marvin Gaye
36. "Sometimes, you get lucky and find a soul that grooves with yours." – Anonymous
37. "Soulmates tend to find each other during their respective pursuits of their soul missions. Creating a soulmate could be seen as a spiritual reward that we give ourselves, after pursuing many soul contracts rife with discord." – Linda Brady
38. "In any soulmate relationship, you will need to let go of the illusion that there is a perfect person waiting for you who will fulfill your every expectation and give your personality everything it desires once you are together. Do not expect your ideal soulmate to be someone who is always loving and easy to get along with, who agrees with everything you say or do, and who brings you a life of ease or comfort." – Sanaya Roman
39. "We recognize a soulmate by the supreme level of comfort and security we feel with that person. That doesn't mean that there aren't issues that remain to be ironed out. Rather, it means we know intuitively that we can resolve issues with our soulmate without losing his or her love and respect." – Linda Brady
40. "Our soul directs us to individuals who share our purpose in life, complement our strengths, and supplement our weaknesses. But there is no guarantee that these ideal mates are going to look the way we expect, or be of our own background." – Carolyn Miller
41. "I've learned that there's a soulmate somewhere in this world. Till you don't find that person, the search goes on." – Preity Zinta
Quotes About the Unconditional Love Soulmates Have
42. "Our universe grants every soul a twin—a reflection of themselves, the kindred spirit. And no matter where they are or how far away they are from each other—even if they are in different dimensions—they will always find one another. This is destiny; this is love." – Julie Dillon
43. "There is a special bond between twin soulmates—unconditional love, respect for each other, bringing out the best in each other, and highly compatible." – Mettrie L.
44. "I believe everyone has a soulmate that they can spend the rest of their life together." – Ryan Lochte
45. "A soulmate is an ongoing connection with another individual that the soul picks up again in various times and places over lifetimes." – Edgar Cayce
46. "The soulmate is what we aspire to and like to understand about ourselves, is what we deem to be perfection, purity, and endless love." – Sorin Cerin
47. "Giving someone a piece of your soul is better than giving a piece of your heart. Because souls are eternal." – Helen Boswell
48. "You know you've found your soulmate when you feel happy for no reason. It is easier for you to say 'I love you,' 'Thank you,' and 'I'm sorry.' It is easier for you to open up your feelings." – Anonymous
49. "Finding someone you love and who loves you back is a wonderful, wonderful feeling. But finding a true soulmate is an even better feeling. A soulmate is someone who understands you like no other, loves you like no other, will be there for you forever, no matter what. They say that nothing lasts forever, but I am a firm believer in the fact that for some, love lives on even after we're gone." – Cecelia Ahern
Also read: Unconditional Love Quotes, Thinking of You Quotes
Quotes to Dedicate to Your Soulmate
50. "From the beginning of everything, my heart was empty. You came and it filled. You are my soulmate." – Anonymous
51. "You are my soulmate. You came along and made me whole. You turned my world around and I don't ever want it to go back. You mean more to me than I have words. I love you with all of my heart and soul. Always." – Anonymous
52. "You are my soulmate, my sweetheart, you are my dream come true, from now until the end of time, I give my heart and soul to you." – Anonymous
53. "Every time I look around, I can only see you. You are my soulmate." – Anonymous
Romantic Soulmate Quotes for Her
54. "Do you believe, as I do, that our souls spoke, long before our lips ever got a chance to?" – Sayed H. Fatimi
55. "I feel like a part of my soul has loved you since the beginning of everything. Maybe we're from the same star." – Emery Allen
56. "A weak man will try to dim her luminance, but her soulmate will take pleasure in fanning the blaze." – Steve Maraboli
57. "You are everything everywhere—my spirit rises up in your light, my heart blossoms in your colors, and my soul is born into your shade." – Bodhi Smith
58. "I want a soulmate who can sit me down, shut me up, tell me 10 things I don't already know, and make me laugh. I don't care what you look like, just turn me on. And if you can do that, I will follow you on bloody stumps through the snow. I will nibble your mukluks with my own teeth. I will do your windows. I will care about your feelings. Just have something in there." – Henry Rollins
Also read: Love Quotes for Her
Soulmate Quotes for Him
59. "I want to be your soulmate, even if I don't believe in them." – Colleen Hoover
60. "I believe I've already met my soulmate and even if I'm not his, the memory makes me smile because it was truly beautiful." – Dominic Riccitello
61. "Yes, it was love at first sight. I feel that after all these years, I have finally found my soulmate." – Barbara Hershey
62. "You're my soulmate. You feel familiar, like someone I have known since before. You are at the back of my mind always." – Namrata Gupta
63. "For better or worse, he was my soulmate. The other half of me. In many ways, he was my reflection." – Sylvia Day
64. "We were just two broken souls trying to fix one another. Somehow I ended up with a piece of you and you, me." – Evy Michaels
65. "I could recognise his soul in mine as much as he could find me in his. Our sole existences seemed to have been for this very moment when nothing else mattered." – X. Williamson
Soulmate Quotes About Best Friends
66. "And sometimes, if you're really lucky, you'll find out that your soulmate was disguised as your best friend the whole time." – Anonymous
67. "Having a soulmate is not always about love. You can find your soulmate in a friendship." – Anonymous
68. "Maybe our girlfriends are our soulmates and guys are just people to have fun with." – Candace Bushnell
69. "Your soulmate doesn't just mean your husband or your boyfriend. I have friends in my life who I believe I was meant to meet and be a part of." – Louise Nurding
70. "The soulmate doesn't have to be a romantic relationship. Sometimes in life, you meet people when you need them, and there is an immediate connection." – Alison G. Bailey
71. "A friend is a second self." – Aristotle
72. "True love is finding your soulmate in your best friend." – Faye Hall
73. "In your lifetime, you will meet one person who is unlike any other, you can tell them any and everything and they won't judge you. This person is your soulmate, your best friend. Don't ever let them go." – Rashida Rowe
Also read: Family Quotes
Soulmate Quotes That Will Make You Want to Build Deep and Genuine Relationships
74. "A soulmate is someone who has locks that fit our keys, and keys to fit our locks." – Richard Bach
75. "Sometimes, I think a soulmate is someone who will make you be the most possibly 'you' than you can possibly be." – Anonymous
76. "When you meet the other half of your soul, you'll understand why things didn't work out with anyone else." – Anonymous
77. "I describe a soulmate as a 'soul-nurturing mate.' Someone who nurtures your soul, thereby promoting insight and growth." – Karen Salmansohn
78. "What greater thing is there for two human souls than to feel that they are joined to strengthen each other, to be at one with each other in silent unspeakable memories." – George Eliot
79. "A soulmate's purpose is to shake you up, tear apart your ego a little bit, show you your obstacles and addictions, break your heart open so new light can get in, make you so desperate and out of control that you have to transform your life, then introduce you to your spiritual master." – Elizabeth Gilbert
80. "Have you ever felt really close to someone? So close that you can't understand why you and the other person have two separate bodies, two separate skins?" – Nancy Garden
81. "Rather than being about excitement and lust, a soulmate relationship is characterized by such things as a shared life path, a sense of comfort and ease, and a genuine liking of each other." – Katherine Woodward Thomas
82. "A soulmate is someone who you could spend a great deal of time with just sitting on a sofa and feel happy. You don't need fanfare. You don't need to go out to expensive restaurants." – Karen Salmansohn
Funny Soulmate Quotes
83. "I think my soulmate might be carbs." – Anonymous
84. "My soulmate is out there somewhere, pushing a pull door. I just know it." – Anonymous
85. "It's a great relationship when you can work with the person who you consider to be your soulmate." – Rick Derringer
86. "Our soulmates seldom appeal to our personality—our ego. That's why they are called soulmates rather than ego mates." – Carolyn Miller
87. "Just because he likes the same bizarro crap as you doesn't mean he's your soulmate." – Rachel Hansen
Soulmate Quotes That Will Pique Your Interest
88. "A soulmate, is someone who challenges you to be better, someone who can't stand seeing you sad, someone who stays faithful, loyal, and committed to you, someone who helps take care of you when you're sick, someone who stands by your side through the good days and the bad days, and someone who wants to grow old and grey with you." – Anonymous
89. "Soulmates resonate on many levels. Something deep in me recognizes something deep in you that is sacred." – Annette Vaillancourt
90. "If you can't ignore imperfections, then your imaginary ideal soulmate will always remain pending till you grow old and die." – Michael Bassey Johnson
91. "Soulmates may be linked, but fight to separate, causing wounds and confusion. They teach what no one else can." – Donna Lynn Hope
92. "Sometimes, soulmates may meet, stay together until a task or life lesson is completed, and then move on. This is not a tragedy, only a matter of learning." – Brian L. Weiss
93. "Souls bound together can't be forever torn apart by distance and neither by death." – Patti Callahan Henry
94. "A soulmate usually only comes once in your life to shake things up, show you true love, and stand up to you in ways no one else ever has. They adore you yet challenge you to your fullest potential. A soulmate relationship isn't only peaches and cream, it's roses with thorns." – Anonymous
95. "Your soulmate is someone who will help you grow spiritually. That person will help you find and fulfill your purpose in life." – Anonymous
More Soulmate Quotes
96. "Soulmate—a person who was made from the same star as you." – Anonymous
97. "To say that one waits a lifetime for his soulmate to come around is a paradox. People eventually get sick of waiting, take a chance on someone, and by the art of commitment become soulmates, which takes a lifetime to perfect." – Criss Jami
98. "Most people have more than one soulmate. A soulmate can come in the form of a life partner, friend, child, or lover. A soulmate can be someone with whom you share a spiritual path, a joint work in the world, or a commitment to be parents to certain souls. It can be one whose growth you are sponsoring, such as a child." – Sanaya Roman
99. "I happen to believe your soulmate doesn't have to be your partner—your soulmate could be your best friend, your sibling, it doesn't have to be the person you marry." – Cheryl Cole
100. "If you want to attract a life partner as your soulmate, there are several illusions you will need to relinquish. One is that your soulmate is someone you will be with for the rest of your life. You can have a soulmate relationship that lasts a few weeks, months, or years. Time has nothing to do with the quality of your connection and its importance in your life." – Sanaya Roman
Have You Found the Piece of Your Soul That You've Been Looking For?
Some tales tell us stories of how our fated half has already been decided and named even before we were born. These tales tell us that no matter where we go, where we are, and what point of our lives we're in right now, our souls already have a perfect match.
These destined souls that are fated to meet and unite are called soulmates. There may be points in your life where you feel incomplete and imperfect—that something is missing. But, finding your soulmate will solve all those negative feelings in an instant.
When you've found your soulmate, you'll be in complete and utter bliss. You'll be filled with an abundance of positive emotion that makes you feel complete and content.
The idea of soulmates transcends the physical realm of relationships. It's way more than that. It's a union that happens deep within our spirits—our souls—that forms a powerful and unbreakable bond.
Your best friend, mom, dad, sibling, mentor, or lover can be your soulmate. It may be difficult to stop yourself from actively finding your soulmate; but, remember that soulmates aren't meant to be sought after. Because your souls are destined, you'll meet in one way or another.
We hope this collection was able to shed some light on what soulmates are and how essential they are to making us feel happy and more content in life. If you need advice on recognizing your soulmate, feel free to reread the quotes in this list!
What did you learn from today's collection? Have you found your soulmate? Please, comment below!
Read Next: