Collect some valuable pearls of wisdom by reading through this collection of the best quotes to live by!
Quotes are reminders that other people—famous or not—go through similar experiences as us. They make us feel and believe that we are not alone in this journey called life.
Through the help of great quotes, we can get inspired and motivated to strive for happiness and success.
No one will ever go through exactly the same experiences as us. But, it's comforting to know that someone out there is willing to share some relatable words and pieces of advice that'll guide us as we go through life.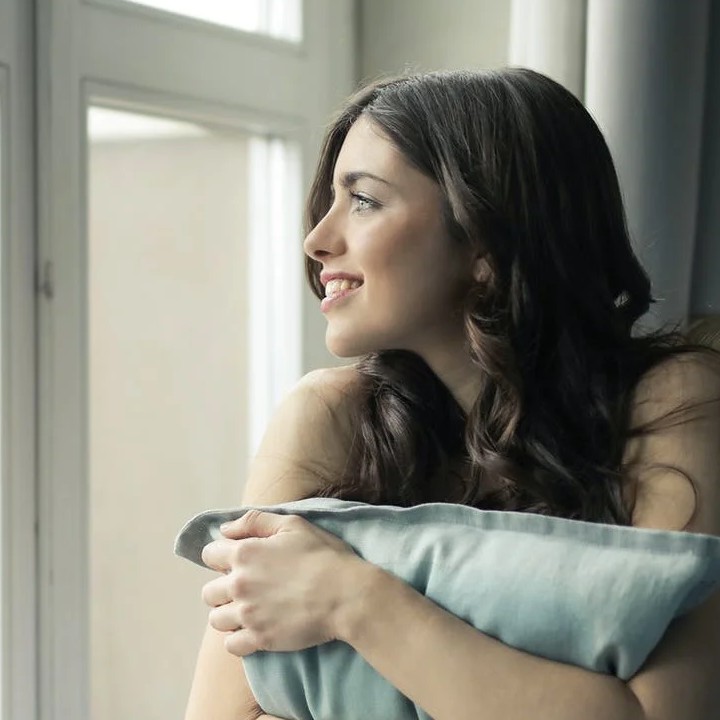 That's why we've gathered some of our favorites that will undoubtedly leave you with lasting insights and guidance. Make sure you add this list to your must-reads!
Check out our favorites below.
And don't miss out these positive quotes and encouraging quotes.
Best Quotes to Live By
1. "Always remember that you are absolutely unique. Just like everyone else." – Margaret Mead
2. "Don't be pushed by your problems. Be led by your dreams." – Ralph Waldo Emerson
3. "Breathe, let go, and remind yourself that this very moment is the only one you know you have for sure." – Oprah Winfrey
4. "If we don't change, we don't grow. If we don't grow, we aren't really living." – Gail Sheehy
5. "Do what you feel in your heart to be right, for you'll be criticized anyway." – Eleanor Roosevelt
6. "Spread love everywhere you go. Let no one ever come to you without leaving happier." – Mother Teresa
7. "Be willing to go all out, in pursuit of your dream. Ultimately it will pay off. You are more powerful than you think you are." – Les Brown
8. "Move out of your comfort zone. You can only grow if you are willing to feel awkward and uncomfortable when you try something new." – Brian Tracy
9. "It needs to be said and heard—it's okay to be who you are." – Hailee Steinfeld
10. "Keep your face always toward the sunshine, and shadows will fall behind you." – Walt Whitman
Famous Quotes to Live By
11. "If you always do what interests you, at least one person is pleased." – Katherine Hepburn
12. "If you really want to do something you'll find a way, if you don't you'll find an excuse." – Jim Rohn
13. "Be who you are and say what you feel, because those who mind don't matter and those who matter don't mind." – Dr. Seuss
14. "When you can't change the direction of the wind, adjust your sails." – H. Jackson Brown
15. "If you're going through hell, keep going." – Winston Churchill
16. "Do not go where the path may lead, go instead where there is no path and leave a trail." – Ralph Waldo Emerson
17. "If you're offered a seat on a rocket ship, don't ask what seat! Just get on." – Sheryl Sandberg
18. "Be the change that you wish to see in the world." – Mahatma Gandhi
19. "Get busy living or get busy dying." – Stephen King
20. "Don't let someone else's opinion of you become your reality." – Les Brown
Also read: Famous Quotes
Inspirational Quotes to Live By
21. "Never be bullied into silence. Never allow yourself to be made a victim. Accept no one's definition of your life; define yourself." – Harvey Fierstein
22. "Do stuff. Be clenched, curious. Not waiting for inspiration's shove or society's kiss on your forehead. Pay attention. It's all about paying attention. Attention is vitality. It connects you with others. It makes you eager. Stay eager." – Susan Sontag
23. "Enjoy the little things, for one day you may look back and realize they were the big things." – Robert Brault
24. "You only live once, but if you do it right, once is enough." – Mae West
25. "When you reach the end of your rope, tie a knot in it and hang on." – Franklin D. Roosevelt
26. "Believe you can and you're halfway there." – Theodore Roosevelt
27. "You are never too old to set another goal or to dream a new dream." – C.S. Lewis
28. "Never let a bad day make you feel like you have a bad life." – Mary Engelbreit
29. "The higher you climb the better the view." – Dumitru D. Coman
Also read: Inspirational Quotes, Powerful Quotes
Life Quotes to Live By
30. "Love the life you live. Live the life you love." – Bob Marley
31. "Keep smiling, because life is a beautiful thing and there's so much to smile about." – Marilyn Monroe
32. "Believe that life is worth living and your belief will help create the fact." – William James
33. "Love the moment. Flowers grow out of dark moments. Therefore, each moment is vital. It affects the whole. Life is a succession of such moments and to live each is to succeed." – Coria Kent
34. "The greatest lesson of life is that you are responsible for your life." – Oprah Winfrey
35. "You choose the life you live. If you don't like it, it's on you to change it because no one else is going to do it for you." – Kim Kiyosaki
36. "There are only two ways to live your life. One is as though nothing is a miracle. The other is as though everything is a miracle." – Albert Einstein
37. "Wherever life plants you, bloom with grace." – Anonymous
38. "Be the best part of you. Live your own best life. Recognize that we all have things we are good at, things we are not good at, and everything in between." – Ari Gunzburg
Short Quotes to Live By
39. "Embrace the glorious mess that you are." – Elizabeth Gilbert
40. "See the world as it is, not as you wish it would be." – E. Lockhart
41. "Kiss slowly, laugh insanely, live truly, and forgive quickly." – Paolo Coelho
42. "Love all, trust a few, do wrong to none." – William Shakespeare
43. "Don't worry about what others are doing. Do you!" – Russel Simmons
44. "If opportunity doesn't knock, build a door." – Milton Berle
45. "No one can make you feel inferior without your consent." – Eleanor Roosevelt
46. "The way to get started is to quit talking and begin doing." – Walt Disney
47. "Lead from the heart, not the head." – Princess Diana
48. "Light tomorrow with today!" – Elizabeth Barrett Browning
49. "Never regret anything that made you smile." – Mark Twain
50. "Make each day your masterpiece." – John Wooden
Great Quotes to Live By
51. "If you want to live a happy life, tie it to a goal, not to people or things." – Albert Einstein
53. "Sing like no one's listening, love like you've never been hurt, dance like nobody's watching, and live like it's heaven on earth." – Mark Twain
53. "Don't be afraid to give up the good to go for the great." – John D. Rockefeller
54. "May I never be complete. May I never be content. May I never be perfect." – Chuck Palahniuk
55. "Silence your critics. Ignore your haters. Delete your cynics." – Robin Sharma
56. "If you look at what you have in life, you'll always have more. If you look at what you don't have in life, you'll never have enough." – Oprah Winfrey
57. "Sometimes you've got to let everything go—purge yourself. If you are unhappy with anything, whatever is bringing you down, get rid of it. Because you'll find that when you're free, your true creativity, your true self comes out." – Tina Turner
58. "Be nice to people on the way up, because you may meet them on the way down." – Jimmy Durante
Profound Quotes to Live By to Help You Turn Your Life Around
59. "If you don't like the road you're walking, start paving another one." – Dolly Parton
60. "Love yourself first and everything else falls into line." – Lucille Ball
61. "Only I can change my life. No one can do it for me." – Carol Burnett
62. "Small steps in the right direction can turn out to be the biggest step of your life." – Anonymous
63. "You can't go back and change the beginning, but you can start where you are and change the ending." – C.S. Lewis
64. "Don't settle for what life gives you; make life better and build something." – Ashton Kutcher
65. "If you love life, don't waste time, for time is what life is made up of." – Bruce Lee
66. "It's never too late—never too late to start over, never too late to be happy." – Jane Fonda
67. "If you settle for just anything, you'll never know what you're truly worthy of." – Anonymous
68. "As long as you're going to be thinking anyway, think big." – Anonymous
Also read: Strong Women Quotes
Quotes to Live By to Reach Success
69. "We are what we repeatedly do. Excellence, then, is not an act, but a habit." – Aristotle
70. "All our dreams can come true if we have the courage to pursue them." – Walt Disney
71. "Knowing is better than wondering, waking is better than sleeping, and even the biggest failure—even the worst—beats the hell out of not trying." – Meredith Grey
72. "When you want to succeed as bad as you want to breathe, then you'll be successful." – Eric Thomas
73. "Try not to become a man of success. Rather become a man of value." – Albert Einstein
74. "If you set your goals ridiculously high and it's a failure, you will fail above everyone else's success." – James Cameron
75. "If you want to be successful, find someone who has achieved the results you want and copy what they do and you'll achieve the same results." – Tony Robbins
76. "You cannot control everything that happens to you; you can only control the way you respond to what happens. Your response is your power." – Anonymous
Also read: Success Quotes
Quotes to Live By That Will Give You a Boost
77. "You can't put a limit on anything. The more you dream, the farther you get." – Michael Phelps
78. "The way I see it, if you want the rainbow, you gotta put up with the rain." – Dolly Parton
79. "Run if you can. Walk if you can't. Crawl if you have to." – Dean Karnazes
80. "You were born with the ability to change someone's life—don't ever waste it." – Dale Partridge
81. "Never let the fear of striking out keep you from playing the game." – Babe Ruth
82. "If you feel like there's something out there that you're supposed to be doing, if you have a passion for it, then stop wishing and just do it." – Wanda Sykes
83. "Go as far as you can see; when you get there, you'll be able to see further." – Thomas Carlyle
Wise Quotes to Live By to Lift You Up
84. "Be happy for this moment. This moment is your life." – Omar Khayyam
85. "Quit hanging on to the handrails. Let go. Surrender. Go for the ride of your life. Do it every day." – Melodie Beattie
86. "The trick is to enjoy life. Don't wish away your days, waiting for better ones ahead." – Marjorie Pay Hinckley
87. "Make your life a masterpiece, imagine no limitations on what you can be, have, or do." – Brian Tracy
88. "Don't allow your past or present condition to control you. It's just a process that you're going through to get you to the next level." – T.D. Jakes
Quotes to Live By to Foster Better Relationships
89. "Always be true to your friends, just as you are to yourself." – Meg Cabot
90. "Love who you want to love. Life is short. Nobody's going to hate you for it." – Shane Dawson
91. "Forgive others, not because they deserve forgiveness, but because you deserve peace." – Jonathan Lockwood Huie
92. "It is beautiful to express love and even more beautiful to feel it." – Dejan Stojanovic
93. "The truth is, everyone is going to hurt you. You just have to find the ones that are worth hurting for." – Bob Marley
94. "I've been very fortunate to have good people in my life, and when you find good people, you gotta hold onto them real tight." – Lana Condor
95. "Find people who will make you better." – Michelle Obama
Quotes to Live By That Are Packed With Insights
96. "It's important to make someone happy, and it's important to start with yourself." – Abhishek Shukla
97. "Whenever you feel like criticizing anyone, just remember that all the people in this world haven't had the advantages you've had." – F. Scott Fitzgerald
98. "Life is short, live it. Love is rare, grab it. Anger is bad, dump it. Fear is awful, face it. Memories are sweet, cherish them." – Anonymous
99. "Do what you can with all you have, wherever you are." – Theodore Roosevelt
100. "Many of life's failures are people who did not realize how close they were to success when they gave up." – Thomas A. Edison
101. "Be where you are; otherwise you will miss your life." – Buddha
102. "In life, you get what you put in. Everything comes back around." – Anonymous
103. "Do things that count, but don't count the things you do." – Zig Ziglar
104. "Keep your eyes on the stars and your feet on the ground." – Theodore Roosevelt
More Quotes to Live By That Are Full of Valuable Lessons
105. "Every day, it's important to ask and answer these questions: 'What's good in my life?' and 'What needs to be done?'" – Nathaniel Branden
106. "Your time is limited, don't waste it living someone else's life. Don't be trapped by dogma, which is living the result of other people's thinking. Don't let the noise of others' opinions drown your own inner voice. And most important, have the courage to follow your heart and intuition, they somehow already know what you truly want to become." – Steve Jobs
107. "Watch your thoughts; they become words. Watch your words; they become actions. Watch your actions; they become habits. Watch your habits; they become character. Watch your character; it becomes your destiny." – Lao Tzu
108. "Do not dwell in the past, do not dream of the future, concentrate the mind on the present moment."– Buddha
109. "The only impossible journey is the one you never begin." – Tony Robbins
110. "When writing the story of your life, don't let anyone else hold the pen." – Harley Davidson
111. "Happiness is like a butterfly; the more you chase it, the more it will elude you, but if you turn your attention to other things, it will come and sit softly on your shoulder." – Henry David Thoreau
112. "The greatest glory in living lies not in never falling, but in rising every time we fall." – Nelson Mandela
113. "Happy is the man who can make a living by his hobby." – George Bernard Shaw
114. "Life is what happens when you're busy making other plans." – John Lennon
115. "Whatever the mind of man can conceive and believe, it can achieve." – Napoleon Hill
Were You Able to Find a Quote That Can Serve as Your Life Motto?
Whatever we may be feeling—joy, anger, sadness, anxiety, or others—we look to quotes as something that can share our emotions. When we feel happy, some quotes share the same joy as us. When we're down and stressed, there are also quotes that lift us up and make us feel better.
But, quotes are much more than that. They are also written legacies of wise teachers, philosophers, writers, and many more. After all, there are countless pieces of advice and nuggets of wisdom that we can learn from other people who have gone through the same things as us.
Remember that you are not alone in life—you have your family, friends, and the minds of many great people behind you. With that, we hope that the collection of quotes above was able to provide you with some meaningful lessons that you can take away and use as you continue toward your path of success and enlightenment.
Which quotes do you think are the most inspiring and motivating? Do you have any other good quotes you'd like us to include? Join the discussion below!
Read Next: