If you're in the mood for a bit of soul-searching, or if you're looking for a classic tale filled with wholesome and inspirational messages, then this ultimate collection of Forrest Gump quotes should definitely be part of your must-read list!
The Forrest Gump movie adaptation was a global phenomenon. It followed the story of an Alabama man from his childhood to adulthood, and how he witnessed and experienced firsthand many of the defining moments of American history.
It is a tale of love and life, and you're sure to find valuable words of wisdom that will help you understand the capriciousness of life.
Start reading the full list below.
And make sure to check out these Bill and Ted quotes and Back to the Future quotes.
Best Forrest Gump Quotes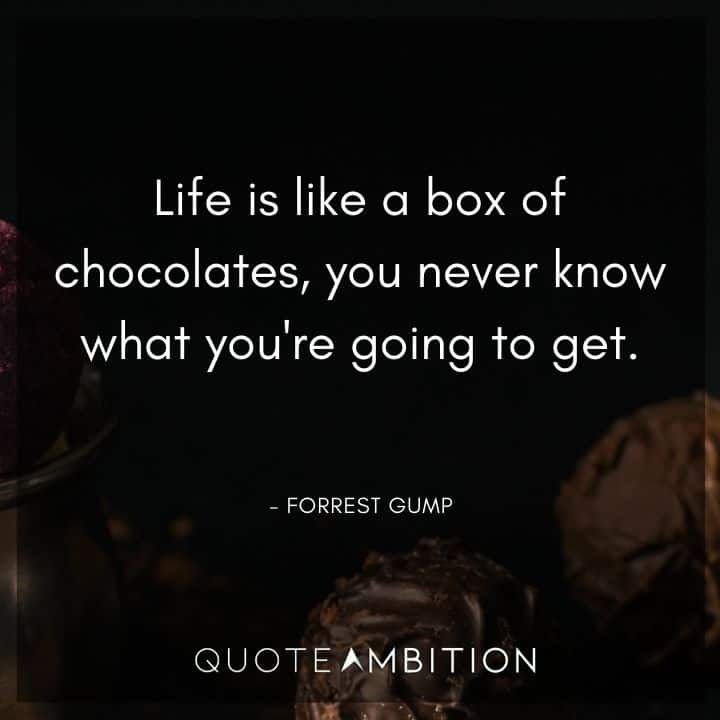 1. "Life is like a box of chocolates, you never know what you're going to get." – Forrest Gump
2. "Mama says that stupid is as stupid does." – Forrest Gump
3. "Mama always said dying was a part of life. I sure wish it wasn't." – Forrest Gump
4. "What's normal anyways?" – Mrs. Gump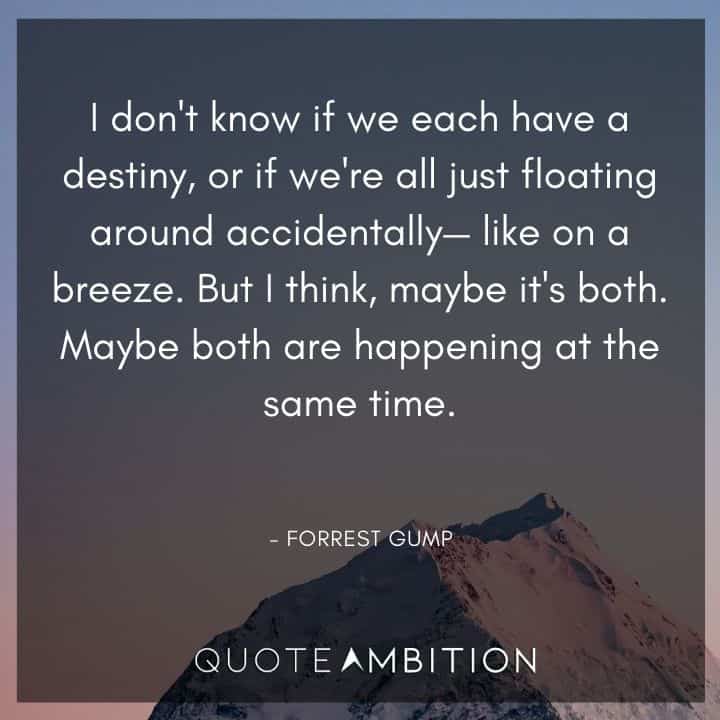 5. "I don't know if we each have a destiny, or if we're all just floating around accidentally—like on a breeze. But I think, maybe it's both. Maybe both are happening at the same time." – Forrest Gump
6. "When I got tired, I slept. When I got hungry, I ate. When I had to go, you know, I went." – Forrest Gump
7. "I miss you Jenny. If there's anything you need. I won't be far away." – Forrest Gump
8. "That day, for no particular reason, I decided to go for a little run." – Forrest Gump
9. "Forrest, I never thanked you for saving my life." – Lt. Dan Taylor
Famous Forrest Gump Quotes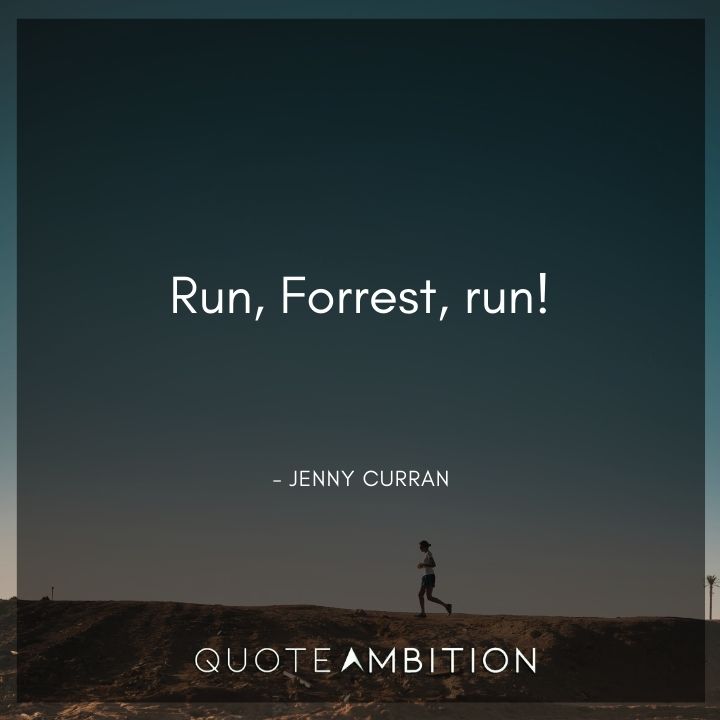 10. "Run, Forrest, run!" – Jenny Curran
11. "Mama always had a way of explaining things so I could understand them." – Forrest Gump
12. Bubba: My given name is Benjamin Buford Blue, but people call me Bubba. Just like one of them ol' redneck boys. Can you believe that?
Forrest: My name's Forrest Gump. People call me Forrest Gump.
13. "Mama always said you can tell a lot about a person by their shoes. Where they've been, where they're going." – Forrest Gump
14. "There's only so much fortune a man really needs, and the rest is just for showing off." – Forrest Gump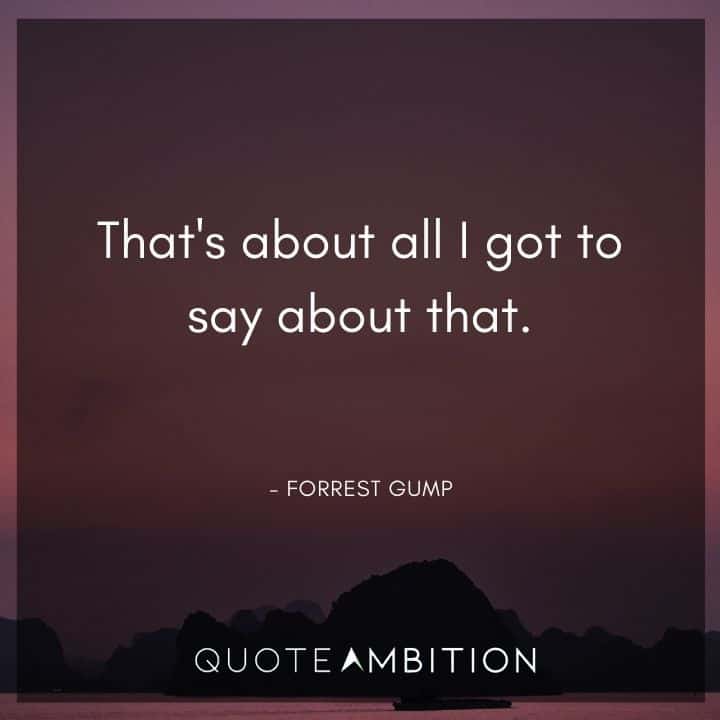 15. "That's about all I got to say about that." – Forrest Gump
Forrest Gump Quotes About Life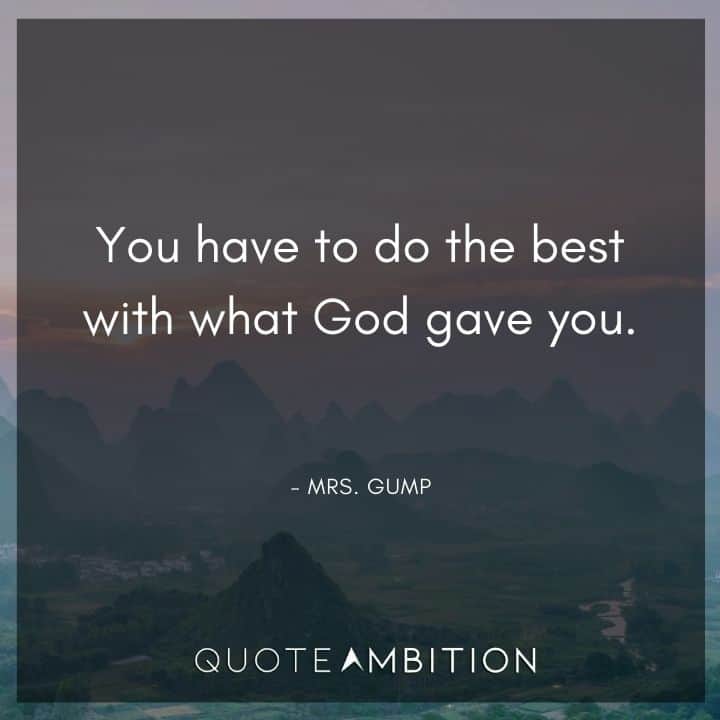 16. "You have to do the best with what God gave you." – Mrs. Gump
17. "What's my destiny, Mama?" – Forrest Gump
18. "My Mama always said you've got to put the past behind you before you can move on." – Forrest Gump
19. "Some people don't think miracles happen. Well, they do." – Forrest Gump
20. "Always be able to look back and say, 'At least I didn't lead a humdrum life.'" – Forrest Gump
Also read: The Shawshank Redemption Quotes
Forrest Gump Quotes About Love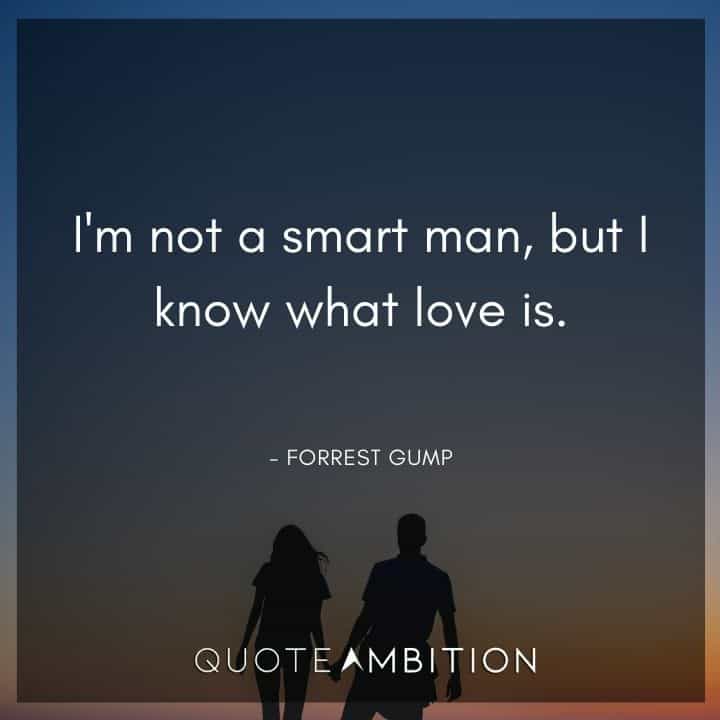 21. "I'm not a smart man, but I know what love is." – Forrest Gump
22. "You can't be doing this, Forrest. You can't keep trying to rescue me all the time." – Jenny Curran
23. "I just wanted to tell you I love you. I'll be right here when you get back." – Forrest Gump
24. "From that day on, we was always together. Jenny and me was like peas and carrots." – Forrest Gump
25. "I'd always let her know that I was okay. Then I'd sign each letter, 'Love, Forrest Gump.'" – Forrest Gump
26. "If you do not like my family and friends, I do not want to hear anything about it. They may mean nothing to you, but they mean everything to me." – Forrest Gump
More Forrest Gump Quotes
27. "Anyway, like I was sayin', shrimp is the fruit of the sea. You can barbecue it, boil it, broil it, bake it, saute it. There's shrimp-kabobs, shrimp creole, shrimp gumbo. Pan fried, deep fried, stir-fried. There's pineapple shrimp, lemon shrimp, coconut shrimp, pepper shrimp, shrimp soup, shrimp stew, shrimp salad, shrimp and potatoes, shrimp burger, shrimp sandwich. That, that's about it." – Forrest Gump
28. "Lieutenant Dan got me invested in some kind of fruit company [Apple computer]. So then I got a call from him, saying we don't have to worry about money no more. And I said, that's good! One less thing." – Forrest Gump
29. "Bubba was my best good friend. And even I know that ain't something you can find just around the corner. Bubba was going to be a shrimping boat captain, but instead, he died right there by that river in Vietnam." – Forrest Gump
30. "The best thing about visiting the President is the food! Now, since it was all free, and I wasn't hungry but thirsty, I must've drank fifteen Dr. Peppers." – Forrest Gump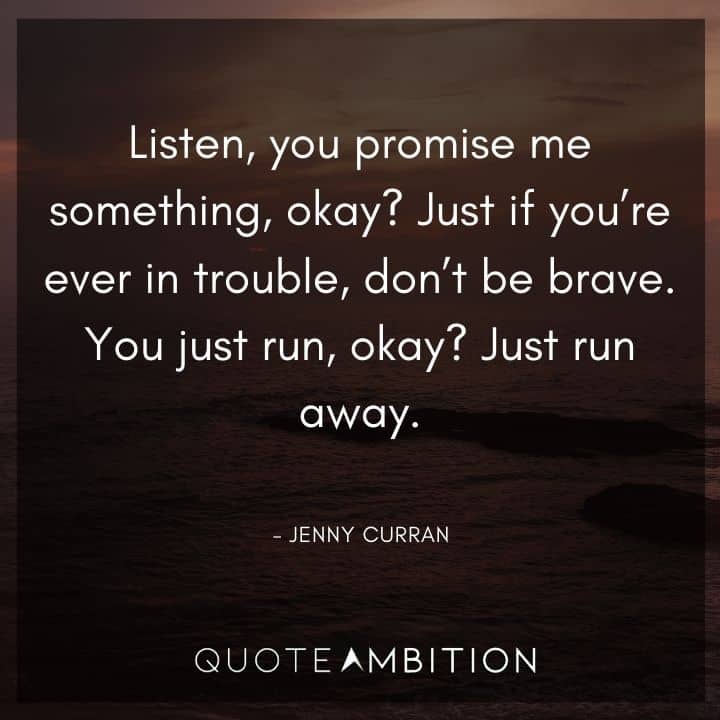 31. "Listen, you promise me something, okay? Just if you're ever in trouble, don't be brave. You just run, okay? Just run away." – Jenny Curran
What Do You Think About the World Now That You've Seen It Through Forrest Gumps' Eyes?
We are all human beings, but at the same time, everyone's unique in their own little way and each of us sees the world a little differently. This only means that there's always something we can learn from the people we have a chance of interacting with. We're all special in our own ways, and Forrest Gump is the epitome of that belief.
He saw the world differently, and because of this, he always looked at things very optimistically. He had a positive mindset that showed how people should appreciate life while they have it. We'll never know what tomorrow may bring, but as long as we live life to the fullest today, and each and every day we wake up, we'll always achieve our own version of our happy endings.
Read Next: