Allow these quotes to motivate you to keep going and hold on to whatever life throws at you.
Life is all about trying and surviving, but no matter how hard we try to keep a positive attitude, there will be situations in life that bring us down. When bad things happen, it's easy to become so focused on our own pain and believe we don't have what it takes to persevere.
Therefore, to keep going, we have to break the pattern of remaining stuck on problems no matter what happens.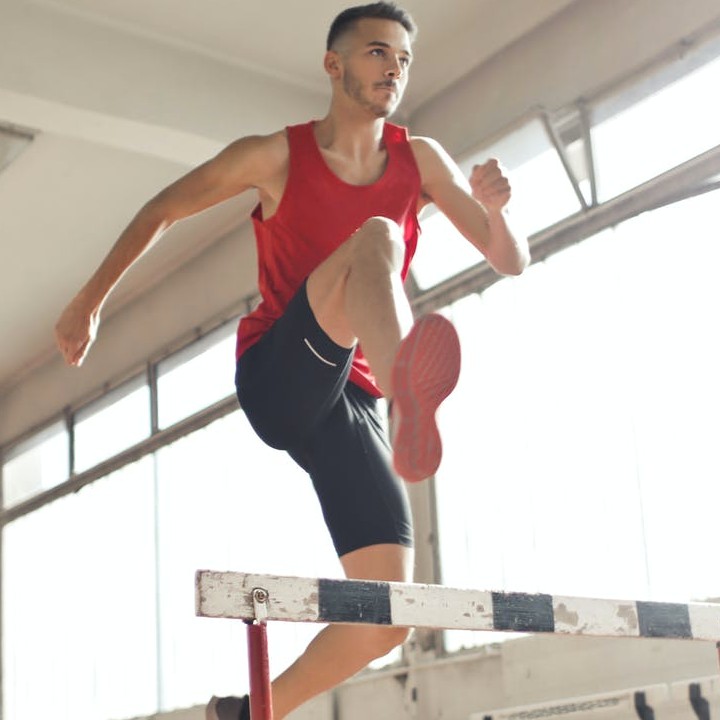 With that, here are some encouraging quotes about staying strong and not surrendering to help you on your journey.
Start reading here.
And don't forget to check out these empowering quotes and moving on quotes.
Best Keep Going Quotes
1. "Things aren't always easy, but you just have to keep going and don't let the small stuff bog you down." – Stella Maeve
2. "I always tell my kids if you lay down, people will step over you. But if you keep scrambling, if you keep going, someone will always, always give you a hand. Always. But you gotta keep dancing, you gotta keep your feet moving." – Morgan Freeman
3. "Life is like riding a bicycle, to keep your balance, you must keep moving." – Albert Einstein
4. "What's done is done. What's gone is gone. One of life's lessons is always moving on. It's okay to look back to see how far you've come but keep moving forward." – Roy T. Bennett
5. "You simply have to put one foot in front of the other and keep going. Put blinders on and plow right ahead." – George Lucas
6. "If you really want to eat, keep climbing. The fruits are on the top of the tree. Stretch your hands and keep stretching them. Success is on the top, keep going." – Israelmore Ayivor
7. "Failure is a bend in the road, not the end of the road. Learn from failure and keep moving forward." – Roy T. Bennett
8. "I don't know what lies ahead, but I want to keep going forever." – Fuyumi Soryo
9. "You are likely to fall when you stop pedaling your bicycle. Such is life. As long as you don't give up, you will never end up failing!" – Israelmore Ayivor
10. "The race is not always to the swift, but to those who keep on running." – Anonymous
11. "If you stop, you'll lose everything. You've got to keep going." – Greyson Chance
12. "When you come to the end of your rope, tie a knot and hang on." – Franklin D. Roosevelt
13. "If you can't fly, then run; if you can't run, then walk; if you can't walk, then crawl, but whatever you do, you have to keep moving forward." – Martin Luther King, Jr.
14. "Press forward. Do not stop, do not linger in your journey, but strive for the mark set before you." – George Whitefield
15. "Just because you're taking longer than others doesn't mean you're a failure. Keep going." – Anonymous
Inspirational Quotes to Help You Keep Going Every Day
16. "You just have to keep on doing what you do. It's the lesson I get from my husband; he just says, Keep going. Start by starting.'" – Meryl Streep
17. "You just do it. You force yourself to get up. You force yourself to put one foot before the other, and God damn it, you refuse to let it get to you. You fight. You cry. You curse. Then you go about the business of living. That's how I've done it. There's no other way." – Elizabeth Taylor
18. "Our greatest weakness lies in giving up. The most certain way to succeed is always to try just one more time." – Thomas A. Edison
19. "Never give up, for that is just the place and time that the tide will turn." – Harriet Beecher Stow
20. "Never give up hope. All things are working for your good. One day, you'll look back on everything you've been through and thank God for it." – Germany Kent
21. "No matter what you do, no matter how many times you screw up and think to yourself 'there's no point to carry on,' no matter how many people tell you that you can't do it—keep going. Don't quit." – Anonymous
22. "I am not the richest, smartest, or most talented person in the world, but I succeed because I keep going and going and going." – Sylvester Stallone
23. "Most of the important things in the world have been accomplished by people who have kept on trying when there seemed to be no hope at all." – Dale Carnegie
24. "It is the combination of reasonable talent and the ability to keep going in the face of defeat that leads to success." – Martin Seligman
25. "It doesn't happen overnight. Keep going, keep trying." – Anonymous
26. "One thing I've come to learn about myself is that I have to keep going." – Andrew Mason
27. "Those who move forward with a happy spirit will find that things always work out." – Gordon B. Hinkley
28. "As one goes through life, one learns that if you don't paddle your own canoe, you don't move." – Katharine Hepburn
29. "Life has got all those twists and turns. You've got to hold on tight and off you go." – Nicole Kidman
30. "My attitude has always been, if you fall flat on your face, at least you're moving forward. All you have to do is get back up and try again." – Richard Branson
Short Quotes That'll Remind You to Keep Going
31. "If you're going through hell, keep going." – Winston Churchill
32. "You just can't beat the person who never gives up." – Babe Ruth
33. "If you keep going, you won't regret it. If you give up, you will." – Anonymous
34. "Keep going. Because you did not come this far just to come this far." – Anonymous
35. "Keep going. Everything you need will come to you at a perfect time." – Anonymous
36. "We get brave. We move. We believe. We keep going." – Ava
37. "You may fall many times, but you must keep going." – Debasish Mridha
38. "Don't watch the clock; do what it does. Keep going." – Sam Levenson
39. "Just keep going. You never know how far you can go." – Gunna
40. "When the going gets tough, the tough get going." – Joseph Kennedy
41. "Use the pain as fuel and motivation to keep going." – Anonymous
42. "You have to keep going and pursue your dreams." – Joey King
43. "If I fall, I'll take the fall and get up and keep going." – Mirai Nagasu
44. "When you think about quitting, think about why you started." – Anonymous
45. "Don't be ashamed of slow progress. Baby steps still move you forward." – Anonymous
Quotes That'll Empower You to Just Keep Going
46. "Just keep going like crazy and look back when it's over. Otherwise, you just get confused." – Cliff Burton
47. "Keep going until your efforts start to make things better in your hometown." – Anonymous
48. "Experience has taught me how important it is to just keep going, focusing on running fast and relaxed. Eventually, it passes and the flow returns. It's part of racing." – Frank Shorter
49. "Also, stick around. Don't lose your heart, just keep going, keep at it." – Mark Ruffalo
50. "It's been one of those years where you just try to keep going and learn what you need to do to make yourself better. You just have to keep going." – Kyle Busch
51. "We're involved in trillions of little acts just to keep going." – Morrie Schwartz
52. "That's what keeps me going: dreaming, inventing, then hoping and dreaming some more in order to keep dreaming." – Anonymous
53. "You got yourself this far—you just gotta keep going." – Anonymous
54. "Winning becomes addicted to you when you destroy all the excuses of giving up." – Hiral Nagda
55. "I don't want to look back. I want to keep going forward, I still have something to say to people." – Joe Strummer
Positive Quotes and Sayings to Keep You Going and Move You Forward
56. "Determination gives you the resolve to keep going in spite of the roadblocks that lay before you." – Denis Waitley
57. "With age, you see people fail more. You see yourself fail more. How do you keep that fearlessness of a kid? You keep going. Luckily, I'm not afraid to make a fool of myself." – Hugh Jackman
58. "You can keep going and your legs might hurt for a week, or you can quit and your mind will hurt for a lifetime." – Mark Allen
59. "Our greatest glory is not in never falling, but in rising every time we fall." – Oliver Goldsmith
60. "I'll keep going until I get to the point where I can't get out on stage." – Andy William
61. "When you take action on your goals, creation first takes place in the unseen. Therefore, don't stop even if nothing changes, for shifts are already happening in the invisible." – Hiral Nagda
62. "I never wanted to go back and relive the glory days; I just want to keep moving forward. That's what I took from punk. Keep going. Don't look back." – Paul Simonon
63. "Strength grows in the moment when you think you can't go on but you keep going anyway." – Anonymous
64. "It's always about rising up in every situation and launching it into a versatile starting point to your sky-high future." – Hiral Nagda
65. "You learn to rise above a lot of bad things that happen in your life. And you have to keep going." – Lauren Bacall
66. "The way to greatest triumph is to keep moving forward." – Hiral Nagda
67. "Keep going. You never know how strong you are until you look back at everything you've overcome." – Anonymous
Great Quotes That'll Give You the Motivation to Keep Going
68. "We're not going to quit. We're going to keep going after everybody." – Keith Tkachuk
69. "I just wanted to stay on the attack. I wanted to keep going and not give him any break." – Ryan Watson
70. "Far at the end of the long failure corridor. Keep moving no matter how many potholes you step into. You will get there with time!" – Israelmore Ayivor
71. "Believe in yourself, take on your challenges, dig deep within yourself to conquer fears. Never let anyone bring you down. You gotta keep going." – Chantal Sutherland
72. "Don't listen to what anybody says except the people who encourage you. If it's what you want to do and it's within yourself, then keep going and try to do it for the rest of your life." – Jake Gyllenhaal
73. "You have the most magnificent things waiting ahead. Keep going." – Hiral Nagda
74. "If you keep going with a definite purpose, you will find the way and reach the destination." – Debasish Mridha
75. "No matter how hard the battle gets, or no matter how many people don't believe in your dream, never give up." – Eric Thomas
76. "You just gotta keep going and fighting for everything, and one day you'll get to where you want." – Naomi Osaka
77. "Never give up, keep going, don't quit, die in your tracks before ever giving up. If we back down every time we are faced with something tough, we are complete failures." – LT. Lavoir
Relatable Quotes to Keep You Going Through Tough Times
78. "Keep going—no matter how bad things are right now, no matter how stuck you feel, no matter how many days you've spent crying, no matter how many days you've spent wishing things were different, no matter how hopeless and depressed you feel, I promise you won't feel this way forever—keep going." – Anonymous
79. "Don't do it! Don't you dare think about giving up! Everything has a process. Work with the process, not against it. Move forward with purpose and never stop believing. You can do this! You know you can." – Stephanie Lahart
80. "An arrow can only be shot by pulling it backward. So when life is dragging you back with difficulties, it means that it's going to launch you into something great. So just focus, and keep aiming." – Anonymous
81. "Everyone goes down a road that they're not supposed to go down. You can do two things from it. You can keep going down that road and go to a dark place. Or you can turn and go up the hill and go to the top—try to go to the top." – Julian Edelman
82. "Sometimes things don't go your way, but you get up and keep going." – CM Punk
83. "To you, the soul reading this. I know you're tired. You're fed up. You're close to breaking down. But there's strength within you—even when you feel weak. Keep going." – Anonymous
84. "To everyone battling a difficulty or under attack right now, smile, keep your head up, keep moving, and stay positive, you'll get through it." – Germany Kent
85. "It's okay to panic. It's okay to be scared and to have no clue what you're doing. As long as you keep going. As long as you keep fighting." – K.T. Kaye
86. "Rejection is a common occurrence. Learning that early and often will help you build up the tolerance and resistance to keep going and keep trying." – Kevin Feige
87. "No matter what happens, keep getting back up. For every time you get back up, the fall makes you stronger and thrusts you to a new level." – Hiral Nagda
Encouraging Quotes That'll Give You the Power to Keep Going No Matter What
88. "What winning is to me is not giving up, no matter what's thrown at me, I can take it. And I can keep going." – Patrick Swayze
89. "As long as you keep going, you'll keep getting better. And as you get better, you gain more confidence. That alone is a success." – Tamara Taylor
90. "Keep going and keep believing and do what makes you feel good. And when you feel good and get to the point where no one can take that from you, then that feeling will be the best feeling." – Nikkie Tutorials
91. "Pat yourself on the back when you win. And when you don't, just keep moving! So long as you don't stop moving, soon you may realize just how close you are to winning!" – Chinonye J. Chidolue
92. "Keep going. Be patient. No one achieves anything without dedication and determination. If you are thrown by every negative, disappointing thing that happens, you won't get anywhere. The most successful people, in any field, have a one-pointed focus. They do not get side-tracked and they do not give up." – Donna Goddard
93. "Keep going. Things don't always go according to plan. Sometimes situations arise which force us to bend a little. Don't give up. Things will work out eventually." – Anonymous
94. "In life, you have got to make the best of every situation; you have to keep going." – John Daly
95. "The best advice I ever got—and it's the best advice I'd give anybody—is just don't believe the word 'no.' Be persistent. Persevere. Keep going. Never, ever, ever give up." – Dean Cain
96. "Always believe in yourself and keep going. You don't have to have the most talent in the world. You don't have to be the smartest person in the world. If you persist and you persist and you persist, you will be successful." – Dean Cain
97. "Sometimes the bravest thing you can do is to keep going when you feel like giving up." – Anonymous
Bible Quotes to Uplift Your Spirit and Keep You Going
98. "Therefore we do not lose heart. Though outwardly we are wasting away, yet inwardly we are being renewed day by day." – 2 Corinthians 4:16
99. "Consider it pure joy, my brothers and sisters, whenever you face trials of many kinds because you know that the testing of your faith produces perseverance. Let perseverance finish its work so that you may be mature and complete, not lacking anything." – James 1:2-4
100. "Therefore, my dear brothers and sisters, stand firm. Let nothing move you. Always give yourselves fully to the work of the Lord, because you know that your labor in the Lord is not in vain." – 1 Corinthians 15:58
What Are the Things in Life That Help You Keep Going?
Yes—pain, fear, and failure can all be incapacitating emotions. When you are rejected, you begin to wonder what is wrong with you and harbor resentment. You'd instead give up rather than keep going.
The truth is that hardships make us stronger and allow us to grow. It may sound strange, but the best approach would be to be grateful for every difficulty because it will enable us to prove ourselves.
Moreover, one of life's distinct aspects is that it never stops moving. It continues regardless of what happens in your life. So, if you want to do yourself an excellent service, you must keep going and persevere.
Did our collection encourage you to keep going, no matter what happens in life? Which quotes tugged at your heartstrings the most? Join the discussion below!