These self-doubt quotes are ideal for anyone who is unsure of themselves or doubts their abilities.
Self-doubt is a natural part of life. This may cause you to feel uneasy at times and make you fearful of failure. However, you should not let it impede your progress toward your objectives.
Never let your fears hold you back in life. Instead, step outside of your comfort zone and try new things that will help you become a better version of yourself.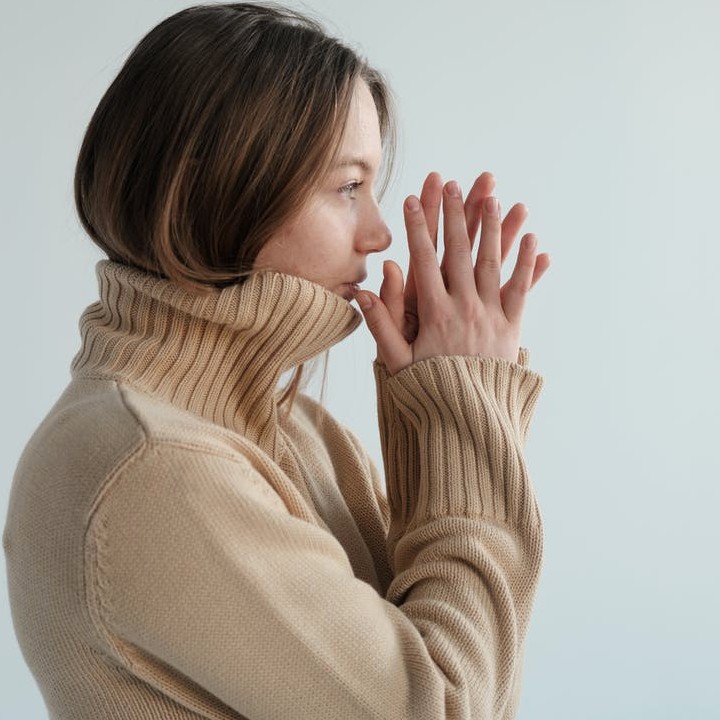 So, to help you out, we've compiled a list of self-doubt quotes to help you get rid of your what-ifs and pave the way to your life goals.
Begin reading here.
And don't forget to check out these success quotes and encouraging quotes.
Best Self-Doubt Quotes
1. "The worst enemy to creativity is self-doubt." – Sylvia Plath
2. "Self-doubt imprisons those that never overcome it." – Obiora Embry
3. "You have what it takes. Don't ever doubt yourself." – Anonymous
4. "It's not who you are that holds you back, it's who you think you're not." – Hanoch McCarty
5. "Life is about overcoming self-doubt. But you don't grow if you don't question yourself." – Lenny Henry
6. "Our doubts are traitors, and make us lose the good we oft might win, by fearing to attempt." – William Shakespeare
7. "Don't ever doubt yourselves or waste a second of your life. It's too short, and you're too special." – Ariana Grande
8. "In your moments of self-doubt, it helps to have someone in your life who believes in you more than you believe in yourself." – Hrishikesh Agnihotri
9. "I seek strength, not to be greater than others, but to fight my greatest enemy, the doubts within myself." – P.C. Cast
10. "Self-doubt is real. Everyone has it. Having confidence and losing confidence is real, too, and everyone has been in that position." – Venus Williams
Self-Doubt Quotes to Motivate You to Keep Going
11. "If you hear a voice within you say you cannot paint, then by all means paint and that voice will be silenced." – Vincent van Gogh
12. "Most of us suffer from the pangs of self-doubt; yet, the courage to tread forward must originate from within." – Kilroy J. Oldster
13. "Self-doubt can create fatigue in your mind, whereas focused action can create achievement in your life." – Jackie Cantoni
14. "If you don't have some self-doubts and fears when you pursue a dream, then you haven't dreamed big enough." – Joe Vitale
15. "I can't think of anyone I admire who isn't fueled by self-doubt. It's an essential ingredient. It's the grit in the oyster." – Richard Eyre
16. "The moment you doubt whether you can fly, you cease forever to be able to do it." – J. M. Barrie
17. "Let all your moments of self-doubt, fear, or disappointment fuel your drive to be great." – Devin McCourty
18. "You should never doubt yourself, because you never, ever know what's around the corner." – Kellie Pickler
19. "You do not need to pay attention to those voices within you that create pain, or make you feel less competent, smart or able." – Sanaya Roman
20. "Before you doubt yourself, do something. Before you quit, try again. Before you leave, get back in." – Michael Bassey Johnson
21. "I keep going because I doubt myself. It drives me to be better. I've learned that the mastery of self-doubt is the key to success." – Will Smith
22. "Don't let others tell you what you can't do. Don't let the limitations of others limit your vision. If you can remove your self-doubt and believe in yourself, you can achieve what you never thought possible." – Roy T. Bennett
23. "Believe in your infinite potential. Your only limitations are those you set upon yourself. Believe in yourself, your abilities, and your own potential. Never let self-doubt hold you captive. You are worthy of all that you dream of and hope for." – Roy T. Bennett
24. "You are not 'not good enough.' You are just not seeing clearly enough, not trying hard enough, and not trusting yourself enough." – Emma Xu
25. "The reason why you doubt yourself so much is that you have never seen yourself in action. You have never seen yourself breaking limits. You have never seen yourself standing in the spotlight and getting cheered by the audience." – Michael Bassey Johnson
Also read: Doubt Quotes
Wise Self-Doubt Quotes That Will Help You Overcome It
26. "May you find grace to overcome self-doubt." – Lailah Gifty Akita
27. "Erase self-doubt by working to build your strengths instead of focusing on your weaknesses." – Rodolfo Costa
28. "Just remember to never doubt yourself, we are all capable of amazing things." – Rob Cristophe
29. "You must be careful never to allow doubt to paralyze you. Always take the decisions you need to take, even if you're not sure you're doing the right thing." – Paulo Coelho
30. "The moment you feel yourself hesitate on something you know you should do, count 5-4-3-2-1 to activate your prefrontal cortex and interrupt the habit of overthinking, self-doubt, and fear." – Mel Robbins
31. "If you continually doubt, you usually end up talking yourself out of success. The biggest mistake we can make is to doubt our own abilities. Don't let doubt defeat you!" – Catherine Pulsifer
Also read: Self-Respect Quotes, Anger Quotes
Self-Doubt Quotes That Show How Overthinking Affects Your Life
32. "Once you become self-conscious, there is no end to it; once you start to doubt, there is no room for anything else." – Mignon McLaughlin
33. "Ignore self-doubt and inner conflict. Dwell on positive thoughts." – Lailah Gifty Akita
34. "Doubts in your mind are a much greater roadblock to success than obstacles on the journey." – Orrin Woodward
35. "You've been criticizing yourself for years, and it hasn't worked. Try approving of yourself and see what happens." – Louise L. Hay
Short Self-Doubt Quotes to Think About
36. "Self-doubt kills talent." – Edie McClurg
37. "Self-doubt inflicts the deepest wounds." – Marty Rubin
38. "Self-doubt is a disease and has no medicine." – Anuj Jasani
39. "Self-doubt is the greatest enemy of any new good habit." – Victoria Moran
40. "Doubt whom you will, but never yourself." – Christine Bovee
41. "Self-doubt is a persistent weed." – Stjepan Šejić
42. "Self-doubt is when you think you are not good enough." – Michael Bassey Johnson
Self-Doubt Quotes for Someone Who Needs More Confidence
43. "Acting as if you were what you want to become and know you can become is the way to remove self-doubt and enter your real magic kingdom." – Wayne Dyer
44. "You're busy doubting yourself while others are intimidated by your full potential." – Anonymous
45. "If you're in a comfort zone, afraid to venture out. Remember that all winners were at one time filled with doubt." – Anonymous
46. "A person who doubts himself is like a man who would enlist in the ranks of his enemies and bear arms against himself. He makes his failure certain by himself being the first person to be convinced of it." – Ambrose Bierce
47. "One of the most debilitating attitudes is that of having doubts about your abilities to achieve." – Byron R. Pulsifer
48. "Do the things you believe in, in the name of love. And know that, you aren't alone. We all have doubts and fears." – Carole King
49. "You don't need to doubt yourself―plenty of people will do that for free!" – Francis Shenstone
50. "Don't let rejection create self-doubt. The founder of Starbucks was turned down by 217 of the 242 investors he initially spoke with." – Elizabeth Galbut
Also read: Frustration Quotes
Self-Doubt Quotes That Highlight Its Negative Effects
51. "Don't regret the past or fear the future. Both bring misery through self-doubt." – Deepak Chopra
52. "Because of self-doubt, the fear of failure, or laziness, most people usually bite off way less than they can chew." – Mokokoma Mokhonoana
53. "Self-doubt can be harmful to your present and future self." – Angel Moreira
54. "A little self-doubt will do no harm and may do a great deal of good: we will be more open to learn and correct our mistakes. But too much will shackle and stifle us with deep insecurities and make us so much aware of methods that we may overlook truth itself." – D.A. Carson
More Self-Doubt Quotes That Reveal What Is Holding You Back
55. "Even a wise man knows doubt from time to time, it is the fool who allows it to rule his judgment." – Jennifer Hudock
56. "A person's greatest limitations are not genetic, but imposed by self-doubt, insecurities, indecision, and timidity." – Kilroy J. Oldster
57. "Most haters are stuck in a poisonous mental prison of jealousy and self-doubt that blinds them to their own potentiality." – Steve Maraboli
58. "If you are constantly doubting yourself about your skills and talents then you are the person with the right skills and the wrong surroundings." – Anuj Jasani
59. "I have self-doubt. I have insecurity. I have a fear of failure. I have nights when I show up at the arena and I'm like, 'My back hurts, my feet hurt, my knees hurt. I don't have it. I just want to chill.' We all have self-doubt. You don't deny it, but you also don't capitulate to it. You embrace it." – Kobe Bryant
60. "Starting can be dang scary. We hope for awesome, but fear we will end up with a disaster. We want a certain outcome but worry about taking the right steps to get to that outcome safely and effectively. Self-doubt can creep in quickly when someone dares to start something new." – Anonymous
Did These Self-Doubt Quotes Motivate You to Believe In Yourself and Overcome Your Fears?
When you are full of self-doubt, you are more likely to make mistakes. You will be more conscious and prone to overthinking, which may impair your performance.
Doubting what you're faced with in life is normal and healthy, but not when you start to doubt your own self and capabilities. Self-doubt is a challenging foe to overcome, especially if you don't correctly deal with it. That's why it's essential to have peers you can confide in and give you sound advice.
Get rid of your self-doubt and believe in yourself because no one else will if you don't. Continue to learn and improve your skills to gain the confidence necessary to thrive. Let this list of self-doubt quotes inspire you to work on your weaknesses and gain confidence so that you never doubt yourself again!
Which of these self-doubt quotes motivated you to step outside of your comfort zone? Join the discussion below.
Read Next: