These top 60 learning quotes will reignite your passion for gaining knowledge that will lead you to success.
Learning is an essential part of life and being human. Without striving to know more about the world and people, we will never grow up and stay naive and ignorant. No matter how old you are, learning will always unlock your potential to be your best self.
By finding new things to know every day, we can discover more significant things than ourselves. It also gives our life meaning and nourishes the soul, which helps us continue moving forward in life.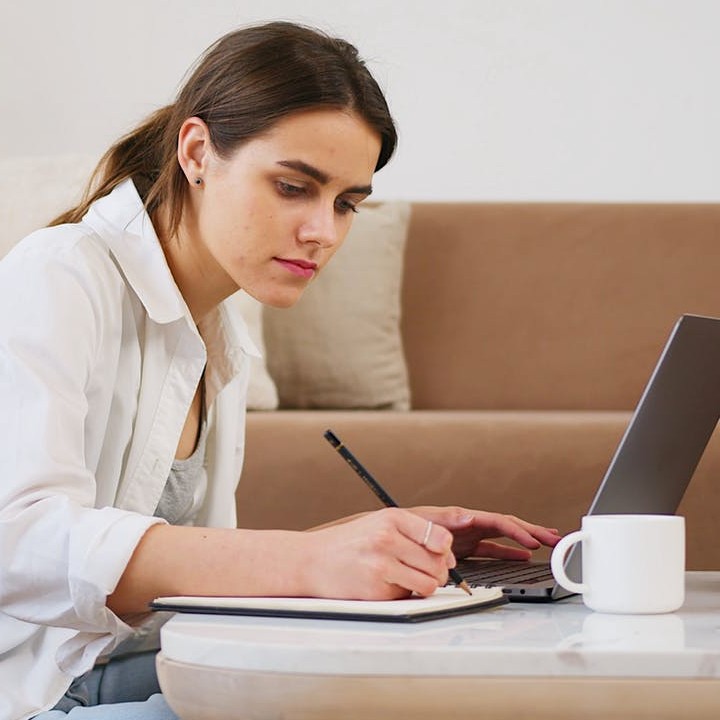 Our collection below will show you the value and ways of learning, so make sure you read through to the end!
Start reading here.
And don't forget to check out these knowledge quotes.
Best Learning Quotes
1. "Develop a passion for learning. If you do, you will never cease to grow." – Anthony J. D'Angelo
2. "The beautiful thing about learning is nobody can take it away from you." – B.B. King
3. "You don't learn to walk by following rules. You learn by doing, and by falling over." – Richard Branson
4. "Live as if you were to die tomorrow. Learn as if you were to live forever." – Mahatma Gandhi
5. "Learning is a treasure that will follow its owner everywhere." – Chinese Proverb
6. "Anyone who stops learning is old, whether at 20 or 80. Anyone who keeps learning stays young. The greatest thing in life is to keep your mind young." – Henry Ford
7. "The more that you read, the more things you will know. The more that you learn, the more places you'll go." – Dr. Seuss
8. "Never let formal education get in the way of your learning." – Mark Twain
9. "The learning process continues until the day you die." – Kirk Douglas
10. "It is what we know already that often prevents us from learning." – Claude Bernard
Motivational Learning Quotes That Will Teach You a Lot
11. "Learning is not attained by chance. It must be sought for with ardor and attended with diligence." – Abigail Adams
12. "Always walk through life as if you have something new to learn and you will." – Vernon Howard
13. "Commit yourself to lifelong learning. The most valuable asset you'll ever have is your mind and what you put into it." – Albert Einstein
14. "If you are willing to learn, no one can help you. If you are determined to learn, no one can stop you." – Anonymous
15. "The minute that you're not learning, I believe you're dead." – Jack Nicholson
16. "Try to learn something about everything and everything about something." – Thomas Henry Huxley
17. "Learning is like rowing upstream, not to advance is to drop back." – Chinese Proverb
Also read: Wisdom Quotes
Short Learning Quotes to Live By
18. "Learning is unifying seemingly divergent ideas and data." – Terry Heick
19. "If you learn from defeat, you haven't really lost." – Zig Ziglar
20. "The goal of all learning is action, not knowledge." – John C. Maxwell
21. "You aren't learning anything when you're talking." – Lyndon B. Johnson
22. "Learning never exhausts the mind." – Leonardo da Vinci
23. "Change is the end result of all true learning." – Leo Buscaglia
24. "They know enough who know how to learn." – Henry Adams
25. "Learning is not compulsory. Neither is survival." – W. Edwards Deming
26. "It's what you learn after you know it all that counts." – Harry S. Truman
27. "Being ignorant is not so much a shame as being unwilling to learn." – Benjamin Franklin
28. "I never learned from a man who agreed with me." – Robert A. Heinlein
29. "Never stop learning. Never stop growing." – Mel Robbins 
30. "You don't understand anything until you learn it more than one way." – Marvin Minsky
31. "By seeking and blundering, we learn." – Johann Wolfgang von Goethe
32. "You cannot open a book without learning something." – Confucius
Also read: Short Quotes
Learning Quotes That Will Help You Succeed in Life
33. "The purpose of learning is growth, and our minds, unlike our bodies, can continue growing as we continue to live." – Mortimer J. Adler
34. "You learn something every day if you pay attention." – Ray LeBlond
35. "There is divine beauty in learning. To learn means to accept the postulate that life did not begin at my birth. Others have been here before me, and I walk in their footsteps." – Elie Wiesel
36. "Continuous learning is the minimum requirement for success in any field." – Brian Tracy
37. "I have never met a man so ignorant that I couldn't learn something from him." – Galileo Galilei
38. "Man can learn nothing except by going from the known to the unknown." – Claude Bernard
39. "We now accept the fact that learning is a lifelong process of keeping abreast of change. And the most pressing task is to teach people how to learn." – Peter Drucker
40. "One learns from books and examples only that certain things can be done. Actual learning requires that you do those things." – Frank Herbert
41. "The key to pursuing excellence is to embrace an organic, long-term learning process, and not to live in a shell of static, safe mediocrity. Usually, growth comes at the expense of previous comfort or safety." – Josh Waitzkin
42. "The man who is too old to learn was probably always too old to learn." – Henry Stanley Haskins
Also read: Success Quotes
Learning Quotes to Expand Your Mind
43. "Learning is not the product of teaching. Learning is the product of the activity of learners." – John Holt
44. "Persistent questioning and healthy inquisitiveness are the first requisite for acquiring learning of any kind." – Mahatma Gandhi
45. "Wisdom is not a product of schooling but of the lifelong attempt to acquire it." – Albert Einstein
46. "People never learn anything by being told. They have to find out for themselves." – Paulo Coelho
47. "There are some things you learn best in calm and some in storm." – Willa Cather
48. "The greatest learning for me usually happens in times of distress, pain, suffering." – Oprah Winfrey
49. "Tell me, and I forget. Teach me, and I may remember. Involve me, and I learn." – Benjamin Franklin
50. "Explain what you learned to someone else. Teaching forces learning." – Naval Ravikant
51. "Learning starts with failure. The first failure is the beginning of education." – John Hersey
52. "I think you learn more if you're laughing at the same time." – Mary Ann Shaffer and Annie Barrows
53. "Wisdom comes not from age, but from education and learning." – Anton Chekhov
54. "Every act of conscious learning requires the willingness to suffer an injury to one's self-esteem. That is why young children, before they are aware of their own self-importance, learn so easily." – Thomas Szasz
55. "That is what learning is. You suddenly understand something you've understood all your life, but in a new way." – Doris Lessing
56. "He who learns but does not think is lost! He who thinks but does not learn is in great danger." – Confucius
57. "All our knowledge begins with the senses, proceeds then to the understanding, and ends with reason. There is nothing higher than reason." – Immanuel Kant
Also read: Creativity Quotes
More Learning Quotes for Students
58. "Every student can learn, just not on the same day, or the same way." – George Evans
59. "Take the attitude of a student, never be too big to ask questions, never know too much to learn something new." – Og Mandino
60. "Being a student is easy. Learning requires actual work." – William H. Crawford
Did These Quotes Inspire You to Keep Finding New Ways to Learn?
Often, it is hard to think about how a person can shape the world into a better place. After all, being human means that our minds and bodies have limits and are too weak and small to create a lasting impact on the life of many people.
However, our capacity to learn things proved this wrong. If we constantly feed our brains with information, we can build something to make people's lives easier. This fact shows how powerful our capacities are to turn the world into a safer and stronger one.
With that, we hope that these quotes were able to give you the drive to keep learning. Remember to stay curious and discover the fascinating things in life!
Which learning quote is your favorite? Do you have more learning quotes that you would like to add? Leave a comment below!
Read Next: