We've compiled a list of the top 150 uplifting quotes to help you start over after many setbacks and failures.
In life, we are constantly bombarded with negativity in our surroundings. Ups and downs are natural, and it is impossible to feel positive all of the time. Having a reliable go-to when you're down is essential for quickly bouncing back or finding a positive mindset.
When the world seems to be against you, let these quotes lift your spirits and inspire you to keep going.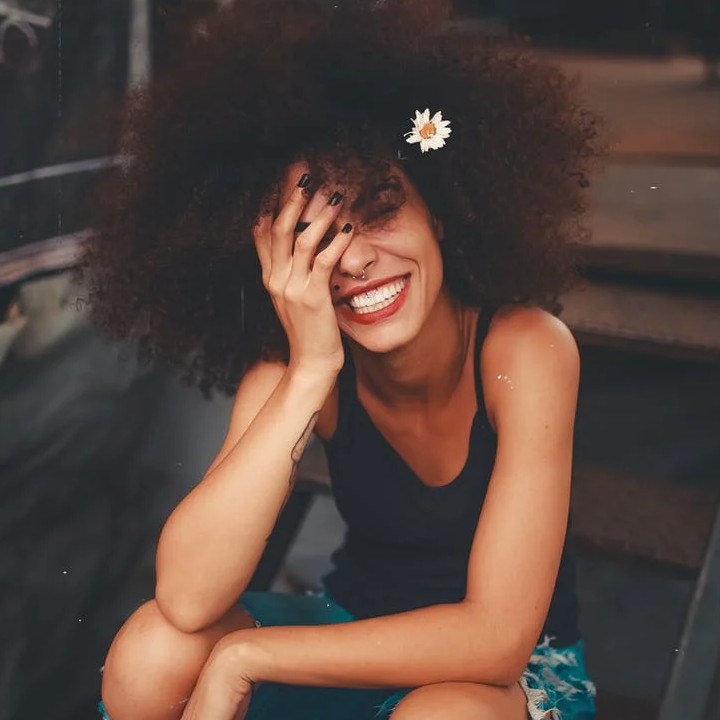 So, if you're curious to know more, make sure you add this collection to your must-reads!
Start here.
And don't forget to check out these encouraging quotes and moving on quotes.
Best Uplifting Quotes
1. "There is always light. If only we're brave enough to see it. If only we're brave enough to be it." – Amanda Gorman
2. "Don't sit down and wait for the opportunities to come. Get up and make them." – Madam C.J Walker
3. "When your dreams are bigger than the places you find yourself in, sometimes you need to seek out your own reminders that there is more. And there is always more waiting for you on the other side of fear." – Elaine Welteroth
4. "People often say that beauty is in the eye of the beholder, and I say that the most liberating thing about beauty is realizing you are the beholder." – Salma Hayek
5. "Keep your face always toward the sunshine, and shadows will fall behind you." – Walt Whitman
6. "Optimism is the one quality more associated with success and happiness than any other." – Brian Tracy
7. "Clouds come floating into my life, no longer to carry rain or usher storms, but to add color to my sunset sky." – Rabindranath Tagore
8. "May you see sunshine where others see shadows, and opportunities where others see obstacles." – Anonymous
9. "Happiness is not something readymade. It comes from your own actions." – Dalai Lama
10. "In order for the light to shine so brightly, the darkness must be present." – Francis Bacon
Inspirational and Uplifting Quotes for Everyone Who Needs a Boost
11. "Always remember you are braver than you believe, stronger than you seem, smarter than you think, and twice as beautiful as you've ever imagined." – Dr. Seuss
12. "Taking care of yourself makes you stronger for everyone in your life—including you." – Kelly Rudolph
13. "If you always attach positive emotions to the things you want, and never attach negative emotions to the things you don't, then that which you desire most will invariably come your way." – Matt D. Miller
14. "Great opportunities to help others seldom come, but small ones surround us every day." – Sally Koch
15. "It's a whole lot more satisfying to reach for the stars, even if you end up landing only on the moon." – Kermit the Frog
16. "No matter what you're going through, there's a light at the end of the tunnel." – Demi Lovato
17. "In the face of uncertainty, there is nothing wrong with hope." – O. Carl Simonton
18. "Just don't give up trying to do what you really want to do. Where there is love and inspiration, I don't think you can go wrong." – Ella Fitzgerald
19. "Faith is taking the first step even when you don't see the whole staircase." – Martin Luther King, Jr.
20. "Inspiration comes from within yourself. One has to be positive. When you're positive, good things happen." – Deep Roy
21. "Never limit yourself because of others' limited imagination; never limit others because of your own limited imagination." – Mae Jemison
22. "There is nothing in a caterpillar that tells you it's going to be a butterfly." – R. Buckminster Fuller
23. "You don't always need a plan. Sometimes you just need to breathe, trust, let go, and see what happens." – Mandy Hale
24. "We must be willing to let go of the life we planned so as to have the life that is waiting for us." – Joseph Campbell
25. "I don't harp on the negative because if you do, then there's no progression. There's no forward movement. You have to always look on the bright side of things, and we are in control. Like, you have control over the choices you make." – Taraji P. Henson
Also read: Inspirational Quotes, Positive Quotes
Positive and Uplifting Quotes to Help You Through Life
26. "You do not find a happy life. You make it." – Camilla Eyring Kimball
27. "Happiness makes up in height for what it lacks in length." – Robert Frost
28. "Don't waste a minute not being happy. If one window closes, run to the next window—or break down a door." – Brooke Shields
29. "Every exit is an entry somewhere else." – Tom Stoppard
30. "My mission in life is not merely to survive, but to thrive." – Maya Angelou
31. "Try to be a rainbow in someone else's cloud." – Maya Angelou
32. "He who laughs most learns best." – John Cleese
33. "Never fear shadows. They simply mean there's a light shining nearby." – Ruth E. Renkel
34. "Once you choose hope, anything's possible." – Christopher Reeve
35. "You must find the place inside yourself where nothing is impossible." – Deepak Chopra
36. "To be without some of the things you want is an indispensable part of happiness." – Bertrand Russell
37. "Not having the best situation, but seeing the best in your situation is the key to happiness." – Marie Forleo
38. "We need to take risks. We need to go broke. We need to prove them wrong, simply by not giving up." – Awkwafina
39. "The power of imagination makes us infinite." – John Muir
40. "When you get to the end of your rope, tie a knot and hang on. And swing!" – Leo Buscaglia
Also read: Friendship Quotes
Short but Uplifting Quotes That'll Get You Through the Day
41. "Even a small star shines in the darkness." – Danish Proverb
42. "Believe you can and you're halfway there." – Theodore Roosevelt
43. "I have learned not to allow rejection to move me." – Cicely Tyson
44. "You must do the things you think you cannot do." – Eleanor Roosevelt
45. "Don't say you can't until you prove you can't." – Les Paul
46. "Nothing is impossible. The word itself says 'I'm possible!'" – Audrey Hepburn
47. "Each day comes bearing its gifts. Untie the ribbon." – Ruth Ann Schabacker
48. "You are genuinely happy if you don't know why." – Anonymous
49. "Embrace the glorious mess that you are." – Elizabeth Gilbert
50. "It is never too late to be what you might have been." – George Eliot
51. "The best is yet to be." – Robert Browning
52. "A problem is a chance for you to do your best." – Duke Ellington
53. "Be thankful for what you have—you'll end up having more." – Oprah Winfrey
54. "You can't turn back the clock. But you can wind it up again." – Bonnie Prudden
55. "Anything's possible if you've got enough nerve." – J.K. Rowling
Motivational and Uplifting Quotes That Will Drive You Toward Your Dreams
56. "All dreams are within reach. All you have to do is keep moving towards them." – Viola Davis
57. "You are never too old to set another goal or to dream a new dream." – C.S. Lewis
58. "Dreams don't have to just be dreams. You can make it a reality; if you just keep pushing and keep trying, then eventually you'll reach your goal. And if that takes a few years, then that's great, but if it takes 10 or 20, then that's part of the process." – Naomi Osaka
59. "Have great hopes and dare to go all out for them. Have great dreams and dare to live them. Have tremendous expectations and believe in them." – Norman Vincent Peale
60. "The dreamers are the saviors of the world." – James Allen
61. "Let us make our future now, and let us make our dreams tomorrow's reality." – Malala Yousafzai
62. "I'm not going to continue knocking on that old door that doesn't open for me. I'm going to create my own door and walk through that." – Ava DuVernay
63. "If my mind can conceive it, if my heart can believe it, then I can achieve it." – Muhammad Ali
64. "If your world doesn't allow you to dream, move to one where you can." – Billy Idol 
65. "The only limit to our realization of tomorrow will be our doubts today." – Franklin D. Roosevelt
66. "Without darkness, there are no dreams." – Edgar Allan Poe
67. "If the plan doesn't work, change the plan, but never the goal." – Anonymous
68. "Only those who dare to fail greatly can ever achieve greatly." – Robert F. Kennedy
69. "If you're not where you want to be in life, keep going. Treat yourself like you're the closest friend you've got. Celebrate the magnificent creature that you are. Don't let anyone mess with you and your dreams, least of all yourself." – Anonymous
70. "The best way to predict the future is to create it." – Abraham Lincoln
Uplifting Quotes to Live By
71. "Every moment is a fresh beginning." – T. S Eliot
72. "You can be everything. You can be the infinite amount of things that people are." – Kesha
73. "Happiness is not by chance, but by choice." – Jim Rohn
74. "Joy is one of the only emotions you can't contrive." – Bono
75. "The time you enjoy wasting is not wasted time." – Bertrand Russell
76. "The bad news is time flies. The good news is you're the pilot." – Michael Altshuler
77. "Find out who you are and be that person. That's what your soul was put on this earth to be. Find that truth, live that truth, and everything else will come." – Ellen DeGeneres
78. "You make a choice: continue living your life feeling muddled in this abyss of self-misunderstanding, or you find your identity independent of it. You draw your own box." – Meghan Markle
79. "If I cannot do great things, I can do small things in a great way." – Martin Luther King, Jr.
80. "Our lives are stories in which we write, direct and star in the leading role. Some chapters are happy while others bring lessons to learn, but we always have the power to be the heroes of our own adventures." – Joelle Speranza
81. "I will not let anyone scare me out of my full potential." – Nicki Minaj
82. "You have to be where you are to get where you need to go." – Amy Poehler
83. "Do not allow people to dim your shine because they are blinded. Tell them to put some sunglasses on." – Lady Gaga
84. "When we let fear be our master, we cannot be happy and free as a butterfly. But when we choose to trust the journey and embrace love and joy, we are free to fly." – Annicken R. Day
85. "I am experienced enough to do this. I am knowledgeable enough to do this. I am prepared enough to do this. I am mature enough to do this. I am brave enough to do this." – Alexandria Ocasio-Cortez
Deep Quotes That Will Uplift You During Difficult Times
86. "We must accept finite disappointment, but we must never lose infinite hope." – Martin Luther King, Jr.
87. "Don't be afraid. Because you're going to be afraid. But remember when you become afraid, just don't be afraid." – Joan Jett
88. "You have brains in your head, you have feet in your shoes. You can steer yourself in any direction you choose. You're on your own. And you know what you know. And you are the one who'll decide where to go." – Dr. Seuss
89. "Just because you fail once doesn't mean you're gonna fail at everything." – Marilyn Monroe
90. "You may encounter many defeats, but you must not be defeated. In fact, it may be necessary to encounter the defeats, so you can know who you are, what you can rise from, and how you can still come out of it." – Maya Angelou
91. "Rise above the storm and you will find the sunshine." – Mario Fernandez
92. "The moral of my story is the sun always comes out after the storm. Being optimistic and surrounding yourself with positive loving people is for me, living life on the sunny side of the street." – Janice Dean
93. "We do not need magic to change the world, we carry all the power we need inside ourselves already. We have the power to imagine better." – J. K. Rowling
94. "Never let your head hang down. Never give up and sit down and grieve. Find another way. And don't pray when it rains if you don't pray when the sun shines." – Leroy Satchel Paige
95. "Choose to be optimistic, it feels better." – Dalai Lama
96. "We should always pray for help, but we should always listen for inspiration and impression to proceed in ways different from those we may have thought of." – John H. Groberg
97. "Every day may not be good but there is something good in every day." – Anonymous
98. "Hope is important because it can make the present moment less difficult to bear. If we believe that tomorrow will be better, we can bear hardship today." – Thich Nhat Hanh
99. "In times of great stress or adversity, it's always best to keep busy, to plow your anger and your energy into something positive." – Lee Iacocca
100. "Everything that you are going through is preparing you for what you've asked for." – Anonymous
Humorous Quotes That Will Uplift Your Mood and Spirit
101. "Be happy—it drives people crazy." – Anonymous
102. "When you do not know what you are doing and what you are doing is the best—that is inspiration." – Robert Bresson
103. "Optimist: someone who figures that taking a step backward after taking a step forward is not a disaster; it's more like a cha-cha." – Robert Brault
104. "Think like a proton. Always positive." – Anonymous
105. "Live each day like it's your second to the last. That way you can fall asleep at night." – Jason Love
106. "Here is a test to find whether your mission on earth is finished: if you're alive it isn't." – Richard Bach
107. "When I hear somebody sigh, 'Life is hard,' I am always tempted to ask, 'Compared to what?'" – Sydney Harris
Uplifting Quotes to Make You Feel Beautiful in Your Own Skin
108. "If you have good thoughts they will shine out of your face like sunbeams and you will always look lovely." – Roald Dahl
109. "The day she let go of the things that were weighing her down was the day she began to shine the brightest." – Katrina Mayer
110. "If you embrace your flaws, nobody can use them against you." – Cara Alwill Leyba
Quotes to Uplift All Those Who Are Working Hard
111. "To be successful, you must accept all challenges that come your way. You can't just accept the ones you like." – Mike Gafka
112. "Your work is going to fill a large part of your life, and the only way to be truly satisfied is to do what you believe is great work. And the only way to do great work is to love what you do." – Steve Jobs
113. "Greatness is sifted through the grind, therefore don't despise the hard work now for surely it will be worth it in the end." – Sanjo Jendayi
114. "If you work just for money, you'll never make it, but if you love what you're doing—success will be yours." – Ray Kroc
115. "I learned this, at least, by my experiment; that if one advances confidently in the direction of his dreams, and endeavors to live the life which he has imagined, he will meet with unexpected success in common hours." – Henry David Thoreau
116. "You don't learn to walk by following rules. You learn by doing and falling over." – Richard Branson
117. "If you are working on something that you really care about, you don't have to be pushed. The vision pulls you." – Steve Jobs
118. "Go as far as you can see; when you get there, you'll be able to see further." – Thomas Carlyle
119. "The future belongs to the competent. Get good, get better, be the best!" – Brian Tracy
120. "Make your life a masterpiece, imagine no limitations on what you can be, have, or do." – Brian Tracy
121. "Lighten up, just enjoy life, smile more, laugh more, and don't get so worked up about things." – Kenneth Branagh
Uplifting Quotes That'll Make You Strive Even Harder for Your Goals
122. "Remember: every day is a new opportunity to get up and do it better than yesterday!" – Adda Birnir
123. "One thing at a time. The most important thing first. Start now." – Caroline Webb
124. "Most of the important things in the world have been accomplished by people who have kept on trying when there seemed to be no hope at all." – Dale Carnegie
125. "When nothing is sure, everything is possible." – Margaret Drabble
126. "Step out of the history that is holding you back. Step into the new story you are willing to create." – Oprah Winfrey
127. "Good things come to people who wait, but better things come to those who go out and get them." – Anonymous
128. "To succeed, you have to do something and be very bad at it for a while. You have to look bad before you can look really good." – Barbara DeAngelis
129. "Everyone has inside of him a piece of good news. The good news is that you don't know how great you can be! How much you can love! What you can accomplish! And what your potential is!" – Anne Frank
130. "It doesn't matter how slow you go, as long as you don't stop." – Confucius
131. "Make the most of yourself by fanning the tiny, inner sparks of possibility into flames of achievement." – Golda Mier
132. "Live each day as if your life had just begun." – Johann Wolfgang von Goethe
133. "Blaze your own glittery, sparkly, fiery, shimmering path. Surround yourself with the things that make you shine. Create your bubble and thrive in it." – Cara Alwill Leyba
134. "Hardships often prepare ordinary people for an extraordinary destiny." – C. S. Lewis
135. "The greatest glory in living lies not in never failing, but in rising every time we fail." – Nelson Mandela
136. "If you are born poor, it's not your mistake, but if you die poor, it's your mistake." – Bill Gates
More Uplifting Quotes You'll Love
137. "Dwell on the beauty of life. Watch the stars, and see yourself running with them." – Marcus Aurelius
138. "Your life only gets better when you get better." – Brian Tracy
139. "What lies behind us and what lies before us are tiny matters compared to what lies within us." – Ralph Waldo Emerson
140. "May your choices reflect your hopes, not your fears." – Nelson Mandela
141. "I just want you to know that if you are out there and you are being really hard on yourself right now for something that has happened—it's normal. That is what is going to happen to you in life. No one gets through unscathed. We are all going to have a few scratches on us. Please be kind to yourselves and stand up for yourself, please." – Taylor Swift
142. "Always keep your eyes open. Keep watching. Because whatever you see can inspire you." – Grace Coddington
143. "You learn more from failure than from success. Don't let it stop you. Failure builds character." – Anonymous
144. "You are the one that possesses the keys to your being. You carry the passport to your own happiness." – Diane von Furstenberg
145. "What you lack in talent can be made up with desire, hustle, and giving 110% all the time." – Don Zimmer
146. "With the new day comes new strength and new thoughts." – Eleanor Roosevelt
147. "Turn your wounds into wisdom." – Oprah Winfrey
148. "Everybody in this life has their challenges and difficulties. That is part of our mortal test. The reason for some of these trials cannot be readily understood except on the basis of faith and hope because there is often a larger purpose which we do not always understand. Peace comes through hope." – James E. Faust
149. "It's not whether you get knocked down, it's whether you get back up." – Vince Lombardi
150. "The turning point in the process of growing up is when you discover the core of strength within you that survives all hurt." – Max Lerner
Did Our Collection Make You See the Light at the End of the Tunnel?
We all go through different seasons in our lives—seasons of joy, seasons of sadness, and seasons of trials. It is normal to be sad or discouraged about life; after all, we are human.
Indeed, tough times are exhausting and make it challenging to proceed. We may even require a gentle push to wake us up, a spark to brighten our day, or a word of encouragement from those around us to lift our spirits.
It's alright to crumble and take a slight pause from time to time. But, remember that it's far better to get back up and try again. With that, we hope these quotes were able to uplift you and give you hope for life.
Which quotes tugged at your heartstrings the most? Do you have any more quotes you'd like to share? Please, leave a comment below.