When life knocks you down, sometimes, all you need to do is read some uplifting quotes that will help you stand up again!
Life is full of challenges that lie in wait. Every single moment of every day is riddled with surprises and the unknown that can just make your mood drop in an instant.
But, though it's normal to feel down and sad, we must not end the day feeling lonely and unmotivated.
Instead, we must find hope and the good in every situation.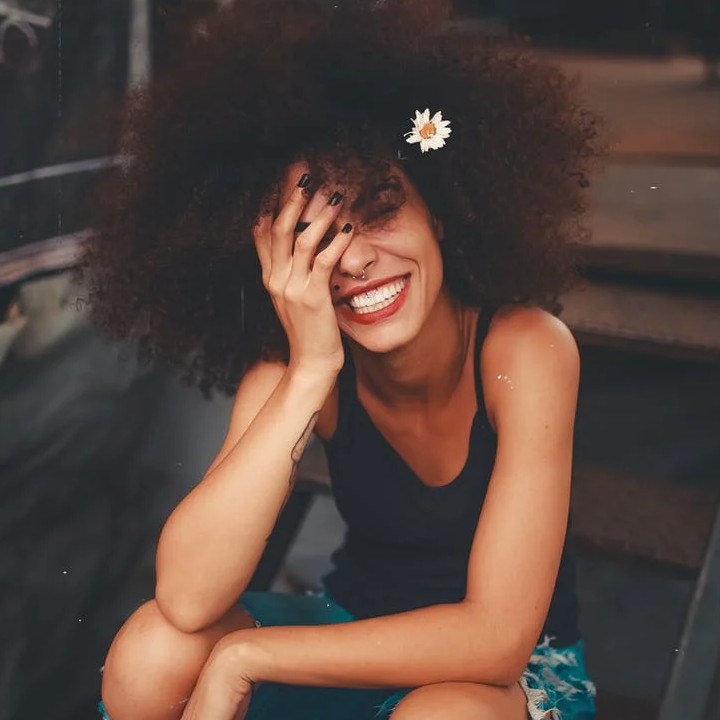 So, to help you cultivate a more positive mindset, we've gathered some of the most uplifting quotes we can find!
Read on and be inspired to live each day with an optimistic outlook.
Let's begin.
And don't forget to check out these encouraging quotes and moving on quotes.
Best Uplifting Quotes
1. "Not having the best situation, but seeing the best in your situation is the key to happiness." – Marie Forleo
2. "You can't turn back the clock. But you can wind it up again." – Bonnie Prudden
3. "A dead end is just a good place to turn around." – Naomi Judd
4. "Miracles happen every day. Change your perception of what a miracle is, and you'll see them all around you." – Jon Bon Jovi
5. "Never bend your head. Always hold it high. Look the world straight in the eye." – Helen Keller
6. "Be open to learning new lessons, even if they contradict the lessons you learned yesterday." – Ellen DeGeneres
7. "When you have a dream, you've got to grab it and never let go." – Carol Burnett
8. "Every day may not be good, but there's something good in every day." – Alice Morse Earle
9. "I realized that I don't have to be perfect. All I have to do is show up and enjoy the messy, imperfect, and beautiful journey of my life." – Kerry Washington
10. "Everyone has inside of him a piece of good news. The good news is that you don't know how great you can be! How much you can love! What you can accomplish! And what your potential is!" – Anne Frank
Uplifting Quotes to Inspire You
11. "Even a small star shines in the darkness." – Finnish Proverb
12. "If you want light to come into your life, you need to stand where it is shining." – Guy Finley
13. "Aim for the moon. If you miss, you may hit a star." – W. Clement Stone
14. "Anything's possible if you've got enough nerve." – J.K. Rowling
15. "It's a whole lot more satisfying to reach for the stars, even if you end up landing only on the moon." – Kermit the Frog
16. "All you need is the plan, the road map, and the courage to press on to your destination." – Earl Nightingale
17. "There is always light. If only we're brave enough to see it. If only we're brave enough to be it." – Amanda Gorman
18. "The best thing about the future is that it comes only one day at a time." – Dean Acheson
19. "Just don't give up trying to do what you really want to do. Where there is love and inspiration, I don't think you can go wrong." – Ella Fitzgerald
20. "The only person you are destined to become is the person you decide to be." – Ralph Waldo Emerson
Also read: Inspirational Quotes
Uplifting Quotes for Hard Times
21. "Rise above the storm, and you will find the sunshine." – Mario Fernandez
22. "If you can't reach your destination on one road, try another." – Elsa Schiaparelli
23. "It is during our darkest moments that we must focus to see the light." – Aristotle
24. "When your dreams are bigger than the places you find yourself in, sometimes you need to seek out your own reminders that there is more. And there is always more waiting for you on the other side of fear." – Elaine Welteroth
25. "I don't harp on the negative because if you do, then there's no progression. There's no forward movement. You got to always look on the bright side of things, and we are in control. Like, you have control over the choices you make." – Taraji P. Henson
26. "It is only in our darkest hours that we may discover the true strength of the brilliant light within ourselves that can never, ever, be dimmed." – Doe Zantamata
27. "It's the rough side of the mountain that's the easiest to climb; the smooth side doesn't have anything for you to hang on to." – Aretha Franklin
28. "It ain't about how hard you hit. It's about how hard you can get hit and keep moving forward." – Sylvester Stallone 
Short Uplifting Quotes
29. "Each day comes bearing its gifts. Untie the ribbon." – Ann Ruth Schabacker
30. "If there is no struggle, there is no progress." – Frederick Douglass
31. "Every exit is an entry somewhere else." – Tom Stoppard
32. "Once you choose hope, anything's possible." – Christopher Reeve
Uplifting Quotes About Life
33. "Believe that life is worth living, and your belief will help create the fact." – William James
34. "It makes a big difference in your life when you stay positive." – Ellen DeGeneres
35. "You define your own life. Don't let other people write your script." – Oprah Winfrey
36. "Life has got all those twists and turns. You've got to hold on tight, and off you go." – Nicole Kidman
37. "Everyone is an explorer. How could you possibly live your life looking at a door and not opening it?" – Robert D. Ballard
38. "Never regret a day in your life. Good days give you happiness and bad days give you experience." – Anonymous
39. "In three words, I can sum up everything I've learned about life: it goes on." – Robert Frost
40. "Life is full of screwups. You're supposed to fail sometimes. It's a required part of human existence." – Sarah Dessen
41. "Our lives are stories in which we write, direct, and star in the leading role. Some chapters are happy while others bring lessons to learn, but we always have the power to be the heroes of our own adventures." – Joelle Speranza
Positive Uplifting Quotes
42. "If you have good thoughts, they will shine out of your face like sunbeams, and you will always look lovely." – Roald Dahl
43. "Great opportunities to help others seldom come, but small ones surround us every day." – Sally Koch
44. "The only time you fail is when you fall down and stay down." – Stephen Richards
45. "Negative people need drama like it's oxygen. Stay positive and take their breath away." – Anonymous
46. "We don't meet people by accident. They are meant to cross our path for a reason." – Anonymous
47. "Don't waste a minute not being happy. If one window closes, run to the next window—or break down a door." – Brooke Shields
48. "Do not allow people to dim your shine because they are blinded. Tell them to put some sunglasses on." – Lady Gaga
Also read: Positive Quotes
Uplifting Quotes to Live By
49. "Believe in yourself. Stay in your own lane. There's only one you." – Queen Latifah
50. "If your world doesn't allow you to dream, move to one where you can." – Billy Idol
51. "Be yourself. No one can ever tell you that you're doing it wrong." – James Leo Herlihy
52. "Always remember you are braver than you believe, stronger than you seem, smarter than you think, and twice as beautiful as you've ever imagined." – Dr. Seuss
53. "Be courageous. Challenge orthodoxy. Stand up for what you believe in. When you are in your rocking chair talking to your grandchildren many years from now, be sure you have a good story to tell." – Amal Clooney
54. "Find out who you are and be that person. That's what your soul was put on this earth to be. Find that truth, live that truth, and everything else will come." – Ellen DeGeneres
Also read: Quotes to Live By
Uplifting Quotes That'll Shift Your Perspective
55. "Experience is not what happens to you; it is what you do with what happens to you." – Aldous Huxley
56. "Failure is God's way of saying, 'Excuse me, you're moving in the wrong direction.'" – Oprah Winfrey
57. "I've learned that people will forget what you've said, people will forget what you did, but people will never forget how you made them feel." – Maya Angelou
Uplifting Quotes for All Those Afraid of Taking Risks
58. "The greatest mistake you can make is to be continually fearing that you'll make one." – Elbert Hubbard
59. "We generate fears while we sit. We overcome them by action." – Dr. Henry Link
60. "If you don't place your foot on the rope, you'll never cross the chasm." – Liz Smith
61. "I have learned over the years that when one's mind is made up, this diminishes fear; knowing what must be done does away with fear." – Rosa Parks
62. "Don't be afraid. Because you're going to be afraid. But remember when you become afraid, just don't be afraid." – Joan Jett
Uplifting Quotes From the Bible
63. "Even when I walk through the darkest valley, I will not be afraid, for You are close beside me. Your rod and your staff protect and comfort me." – Psalm 23:4
64. "Trust in the Lord with all your heart; do not depend on your own understanding. Seek His will in all you do, and He will show you which path to take." – Proverbs 3:5-6
65. "God is our refuge and strength—always ready to help in times of trouble." – Psalm 46:1
Other Uplifting Quotes That You Must Read Today
66. "In the face of uncertainty, there is nothing wrong with hope." – Bernie Siegel
67. "When we let fear be our master, we cannot be happy and free as a butterfly. But when we choose to trust the journey and embrace love and joy, we are free to fly." – Annicken R. Day
68. "You've gotta dance like there's nobody watching, love like you'll never be hurt, sing like there's nobody listening, and live like it's heaven on earth." – William W. Purkey
69. "When we strive to become better than we are, everything around us becomes better too." – Paulo Coelho
70. "You're off to great places; today is your day. Your mountain is waiting, so get on your way." – Dr. Seuss
Did You Find the Motivation You Need to Get Through the Day With These Uplifting Quotes?
When the harsh side of life attacks us, it's easy to feel like we're all alone in facing the challenge that lies ahead. Though that's not necessarily true, we must still find a way to make ourselves more capable of conquering the inevitable adversities. One way of doing that is by strengthening our mindset and making our will and resolve firmer.
To do that, we can read uplifting quotes to help us see the light in every dark situation. When we read positive messages, we fill our hearts with hope and our heads with the right mental tools to conquer each challenge ahead.
It's easy to doubt yourself and your capabilities when you're in the thick of life's challenges. So, when the same thing happens again, revisit this list to uplift your mood and remind yourself of the power that comes from within. Remember, there will always be hope and light as long as we don't give up!
Read Next: