These weakness quotes will lead you on your path toward growth and guide you in reaching your full potential.
Having weaknesses is a part of life and being human. By learning about our shortcomings, we know more about ourselves and what makes us strong. This, in turn, lights the path toward our better selves.
When you hear about one's weaknesses, you immediately think of things that can down that person. But, that's far from the truth.
The good thing about weaknesses is they let us know what to work on ourselves. No matter what age or situation you are in, it is never too late to continue exploring how to keep getting stronger.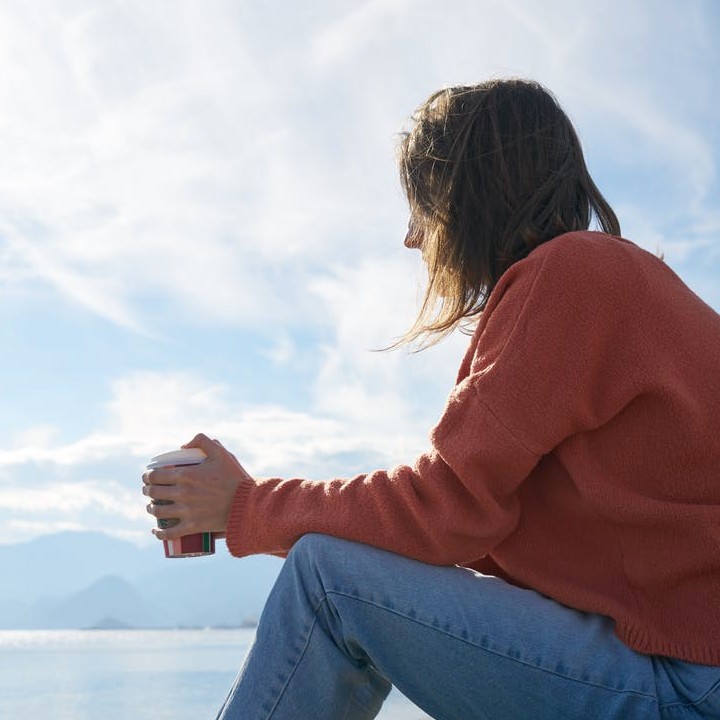 Our collection below will guide you to use your weak points as motivation to succeed and live a happier life.
Let's get started.
And make sure to read these encouraging quotes.
Best Weakness Quotes
1. "Don't mistake my kindness for weakness. I am kind to everyone, but when someone is unkind to me, weak is not what you are going to remember about me." – Al Capone
2. "Weakness is what brings ignorance, cheapness, racism, homophobia, desperation, cruelty, brutality, all these things that will keep a society chained to the ground, one foot nailed to the floor." – Henry Rollins
3. "Once we know our weaknesses, they cease to do us any harm." – Georg Christoph Lichtenberg
4. "To share your weakness is to make yourself vulnerable. To make yourself vulnerable is to show your strength." – Criss Jami
5. "Don't ever mistake my silence for ignorance, my calmness for acceptance, and my kindness for weakness." – Carson Kolhoff
6. "Weakness of attitude becomes weakness of character." – Albert Einstein
7. "Try to look at your weakness and convert it into your strength. That's success." – Zig Ziglar
8. "Never be afraid to expose a weakness in yourself. Exposing a weakness is the beginning of strength." – Robert Anthony
9. "Build up your weaknesses until they become your strong points." – Knute Rockne
10. "Don't weaken yourself by surrendering to your weaknesses. Strengthen yourself by conquering your weaknesses." – Dr. T.P. Chia
11. "Every weakness contains within itself a strength." – Shūsaku Endō
12. "You cannot run away from a weakness. You must sometimes fight it out or perish, and if that be so, why not now, and where you stand?" – Robert Louis Stevenson 
13. "No one wants to believe they are weak, but we all have weakness inside us. We have strength too, but there are times when the circumstances in our lives are so overwhelming that we easily succumb to that weakness." – Sarah A. Denzil
14. "Throw away all weakness. Tell your body that it is strong. Tell your mind that it is strong and have unbound faith and hope in yourself." – Swami Vivekananda
15. "All cruelty springs from weakness." – Lucius Annaeus Seneca
Wise Weakness Quotes That'll Pave the Way Toward Strength and Resilience
16. "Focus on your strengths, not your weaknesses. Focus on your character, not your reputation. Focus on your blessings, not your misfortunes." – Roy T. Bennett
17. "Growth begins when we begin to accept our own weakness." – Jean Vanier
18. "A hero is someone who, in spite of weakness, doubt or not always knowing the answers, goes ahead and overcomes anyway." – Christopher Reeve
19. "Within our perceived weaknesses and imperfections lies the key to realizing our true strength." – Yongey Mingyur Rinpoche
20. "My attitude is that if you push me towards something that you think is a weakness, then I will turn that perceived weakness into a strength." – Michael Jordan
21. "Our greatest weakness lies in giving up. The most certain way to succeed is always to try just one more time." – Thomas Edison
22. "Stronger by weakness, wiser men become." – Edmund Waller
23. "You can't retire to weakness. You've got to learn to control strength." – Wallace Stegner
24. "People tend to exaggerate their strengths and ignore their weaknesses. Don't exaggerate your strengths. Don't ignore your weaknesses." – Dr. T.P. Chia
25. "My strength and my weakness are twins in the same womb." – Marge Piercy
26. "Weakness is your strength, and you must cling tightly to it. Your weakness shows you who you truly are and must be." – Nickolas Martin and Linda M. Martin
27. "When we are aware of our weaknesses or negative tendencies, we open the opportunity to work on them." – Allan Lokos
28. "Strong isn't about having a million strengths. It's about dealing and facing your weaknesses." – Anonymous
Also read: Resilience Quotes, Moving On Quotes
Short Weakness Quotes to Help You Focus On Being Better
29. "To appreciate strength, one must experience weakness." – Anonymous
30. "A fear of weakness only strengthens weakness." – Criss Jami
31. "Weakness is a choice." – Anonymous
32. "Power over others is weakness disguised as strength." – Eckhart Tolle
33. "Weakness that preserves is better than strength that destroys." – Joseph Joubert
34. "Each relationship nurtures a strength or weakness within you." – Mike Murdock
35. "Power corrupts the few, while weakness corrupts the many." – Eric Hoffer
36. "To want is to have a weakness." – Margaret Atwood
37. "Only strength can cooperate. Weakness can only beg." – Dwight D. Eisenhower
38. "Never build your emotional life on the weaknesses of others." – George Santayana
39. "Even the strongest enemy had a weakness." – Anonymous
40. "Our truest feelings are revealed in our weakest moments." – Anonymous
Also read: Short Quotes, Happiness Quotes
Weakness Quotes for People Who Want to Grow
41. "We must not forget that some weaknesses limit us from living life to the fullest. Furthermore, we must not forget that a weakness is a seed for a future flower." – Mikael Von Matern
42. "You are only as invincible as your smallest weakness, and those are tiny indeed, the length of a sleeping baby's eyelash, the span of a child's hand. Life turns on a dime, and, it turns out, so does one's conscience." – Jodi Picoult
43. "The key to embracing weakness is to learn from our mistakes and failures, and we do that by attending to our errors immediately as they occur." – Phil Fragasso
44. "When man is content to be himself, he is strong indeed. When he strives to be more than man, he is weak indeed." – Jean-Jacques Rousseau
Also read: Being Single Quotes, Anger Quotes
Weakness Quotes to Help You Recognize Its Essence
45. "Vulnerability sounds like truth and feels like courage. Truth and courage aren't always comfortable, but they're never weaknesses." – Brené Brown
46. "To know a man's secrets is to discover his weakness, and thus, control his will." – Jeremy Aldana
47. "Sometimes your greatest strength can emerge as a weakness if the context changes." – Harsha Bhogle
48. "Patience is the support of weakness. Impatience, the ruin of strength." – Charles Caleb Colton
Also read: Inspirational Quotes
More Weakness Quotes That Will Change Your Worldview
49. "We are all full of weakness and errors. Let us mutually pardon each other for our follies. It is the first law of nature." – Voltaire
50. "I guess I felt attached to my weakness. My pain and suffering too. Summer light, the smell of a breeze, the sound of cicadas, if I like these things, why should I apologize?" – Haruki Murakami
51. "As one grows weaker, one is less susceptible to suffering. There is less hurt because there is less to hurt." – Jack London
52. "Be careful who you share your weakness with. Some people can't wait for the opportunity to use them against you." – Anonymous
53. "The weak in courage is strong in cunning." – William Blake
54. "Tears shed for self are tears of weakness, but tears shed for others are a sign of strength." – Billy Graham
55. "The sooner you recognize what your Achilles' heel is, the sooner you can correct it." – Belinda Ellsworth
56. "If we conquer our passions, it is more from their weakness than from our strength." – François de La Rochefoucauld
57. "No one enjoys feeling weak, whether it is emotionally, spiritually, or physically. There is something within the human spirit that wants to resist the thought of weakness. Many times, this is nothing more than our human pride at work. Just as weakness carries a great potential for strength, pride carries an equally great potential for defeat." – Charles Stanley
58. "A weakened mind always sees everything through a black veil. The soul makes its own horizons. Your soul is dark, which is why you see such a cloudy sky." – Alexandre Dumas
59. "People with weaknesses get killed by the people who lack them. Notice I'm not dead." – Sherrilyn Kenyon
60. "Pain is weakness leaving the body." – Chesty Puller
How Do You Handle Your Weaknesses?
People tend to focus only on improving their strong points to perform better in life. But, we fail to realize that knowing our weaknesses and caring for them is a way to be stronger and wiser too.
Like a garden full of flowers and weeds, life offers us both strengths and weaknesses. Yes, we should pay attention to and work more on our weaknesses; but this does not mean we should forget about improving our strengths. With this mindset, we are growing the entirety of ourselves.
So, make sure to treat your weaknesses as a part of who you are and keep nurturing them until you are strong enough to use them as your strengths too. Remember that trying to improve, no matter how slow and hard it is, is already a sign of strength. 
Whenever you need a reminder of this, feel free to reread our collection. We're sure it'll enlighten you on how to gather the courage to embrace your weak points and use them to thrive and flourish in life.
Did you learn a lot about weaknesses? Which weakness quote inspired you the most? Comment your answers below.
Read Next: