If you feel held down by your family, you might learn a thing or two from these toxic family quotes we've compiled.
Often, we are told that our family will always be our fallback—our safe haven. They will be the ones who will support and care for us no matter what we're going through.
To help you with this, we've gathered the best toxic family quotes below.
1. Lyanla Vansant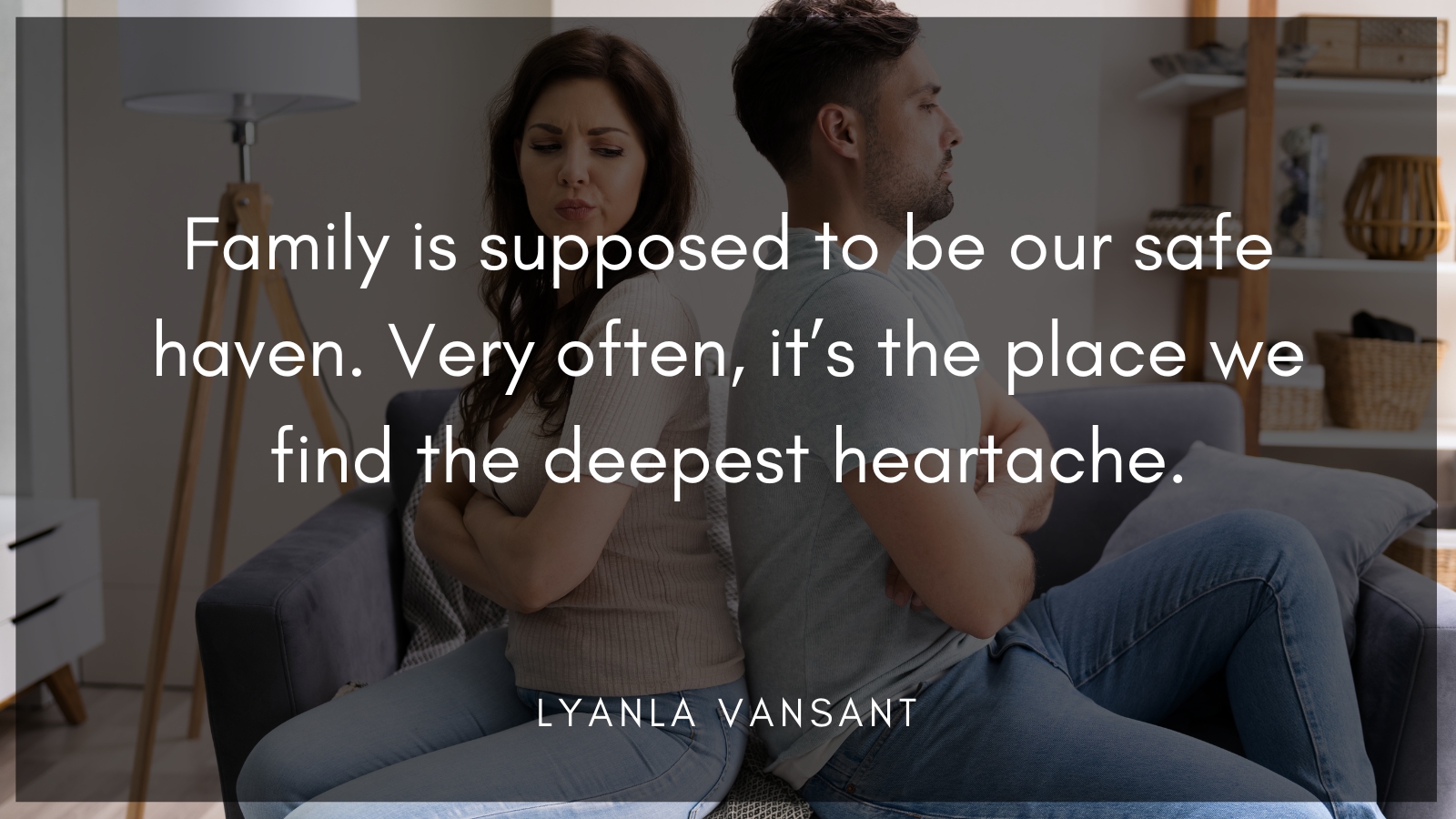 "Family is supposed to be our safe haven. Very often, it's the place we find the deepest heartache."
2. Temi Ade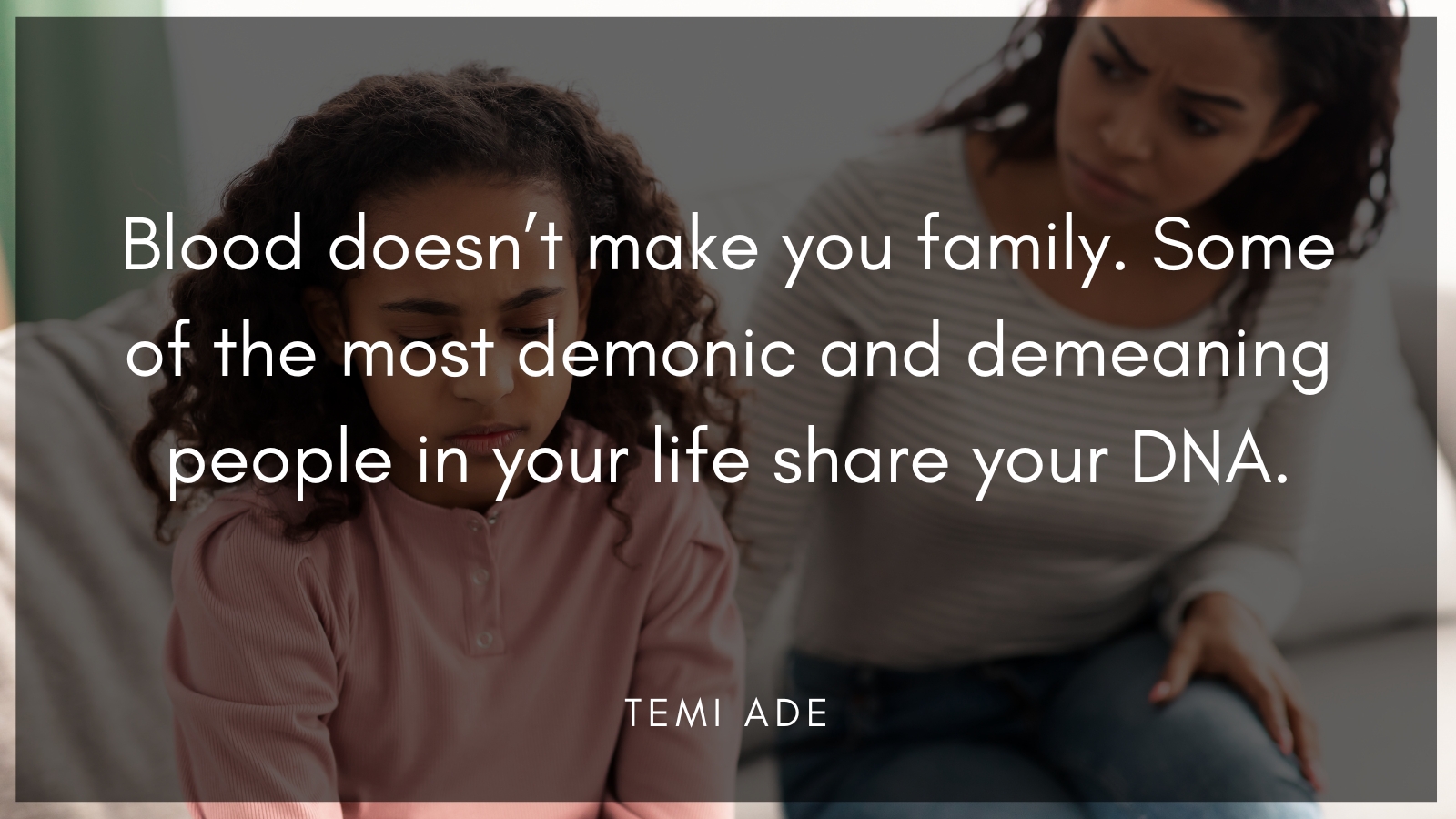 "Blood doesn't make you family. Some of the most demonic and demeaning people in your life share your DNA."
3. Anonymous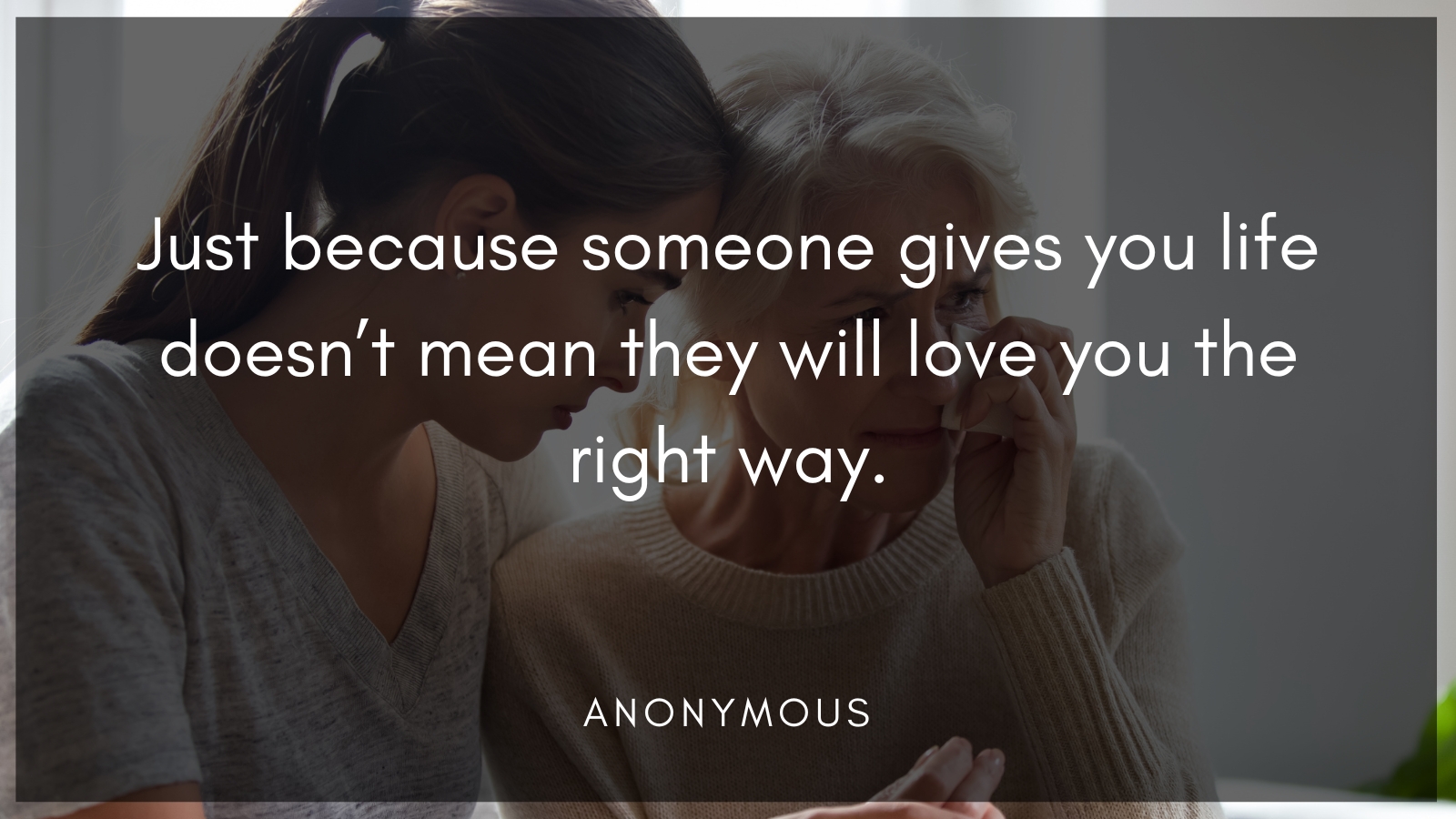 "Just because someone gives you life doesn't mean they will love you the right way."
4. Anonymous
"Let's get out of the habit of telling people, 'That's still your mom, your dad, or your sister.' Toxic is toxic. You are allowed to walk away from people that constantly hurt you."
5. Barrie Davenport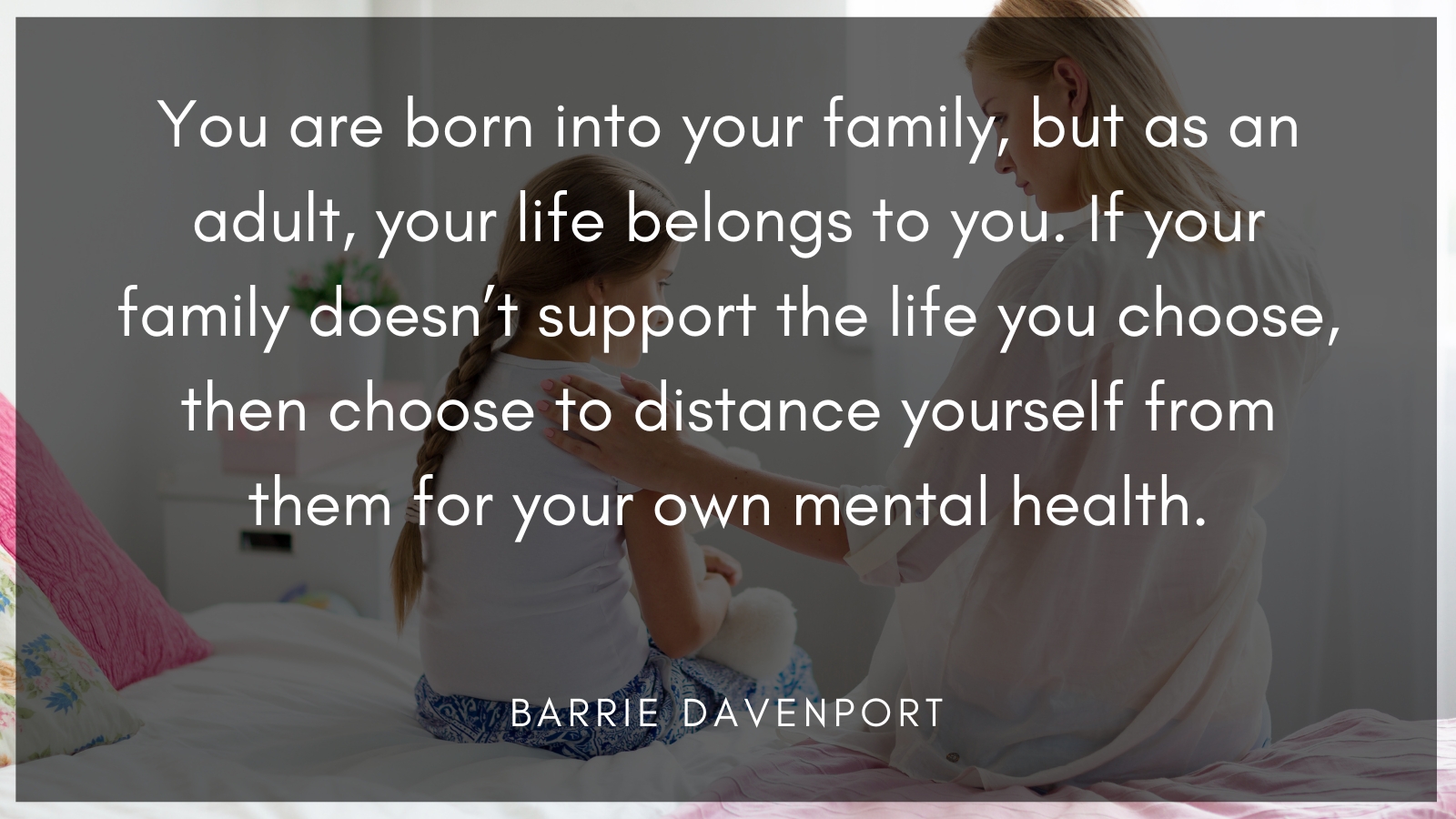 "You are born into your family, but as an adult, your life belongs to you. If your family doesn't support the life you choose, then choose to distance yourself from them for your own mental health."
6. Anonymous
"Cutting people off doesn't have limits. Family can get cut off, too, if they are causing you stress. Eliminate any negativity in your circle."
7. Anonymous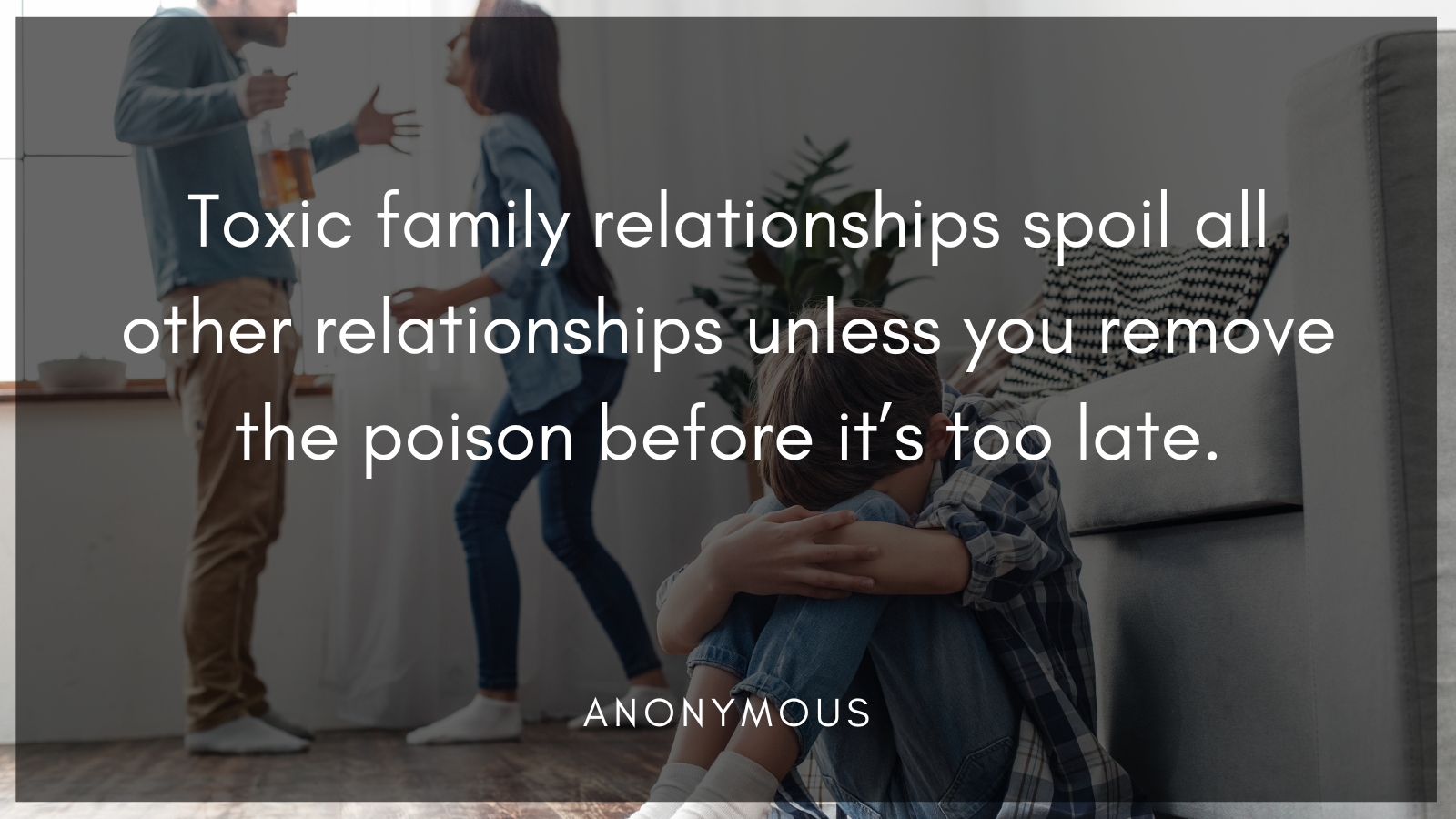 "Toxic family relationships spoil all other relationships unless you remove the poison before it's too late."
8. Anonymous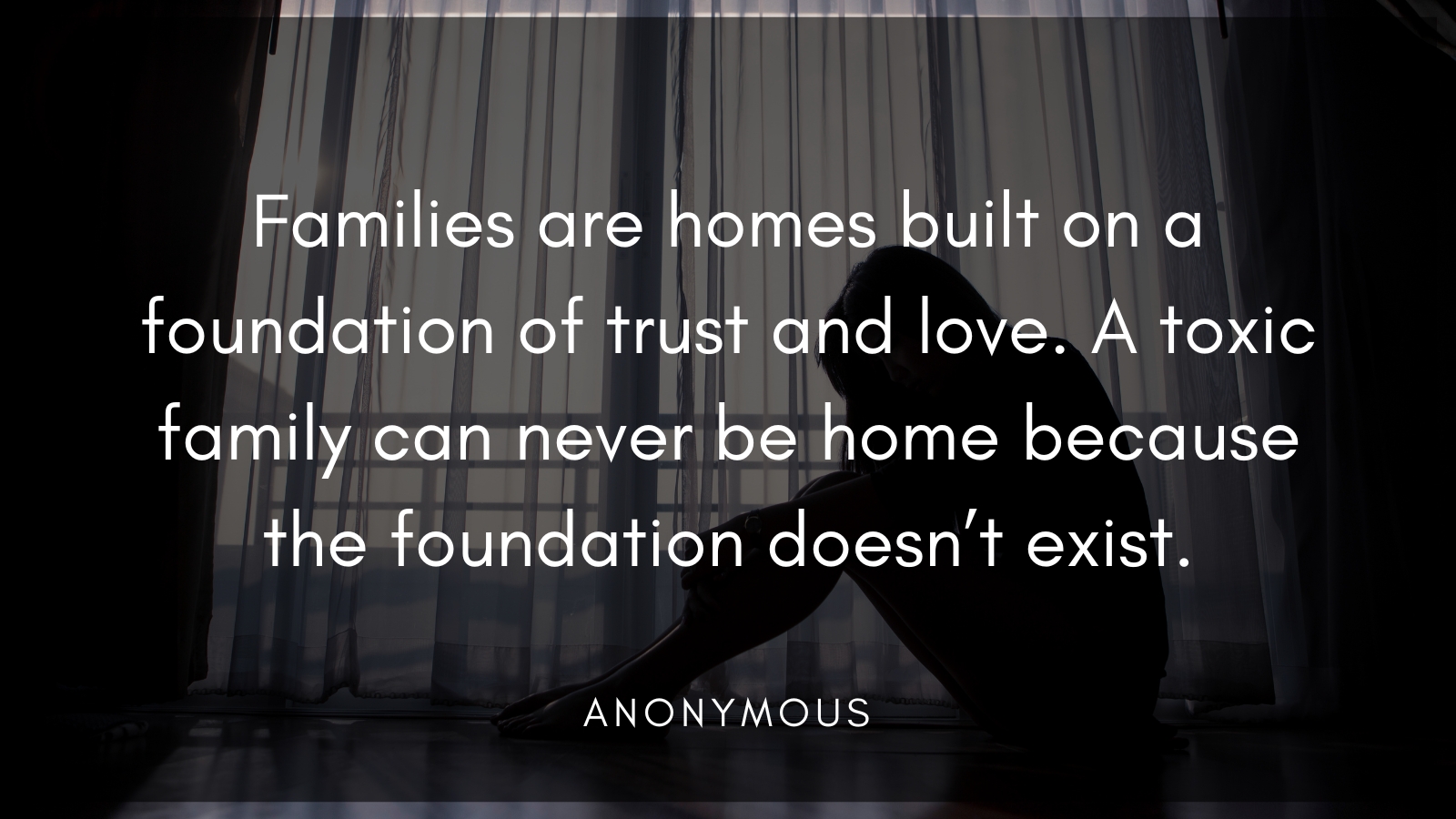 "Families are homes built on a foundation of trust and love. A toxic family can never be home because the foundation doesn't exist."
9. Sherrie Campbell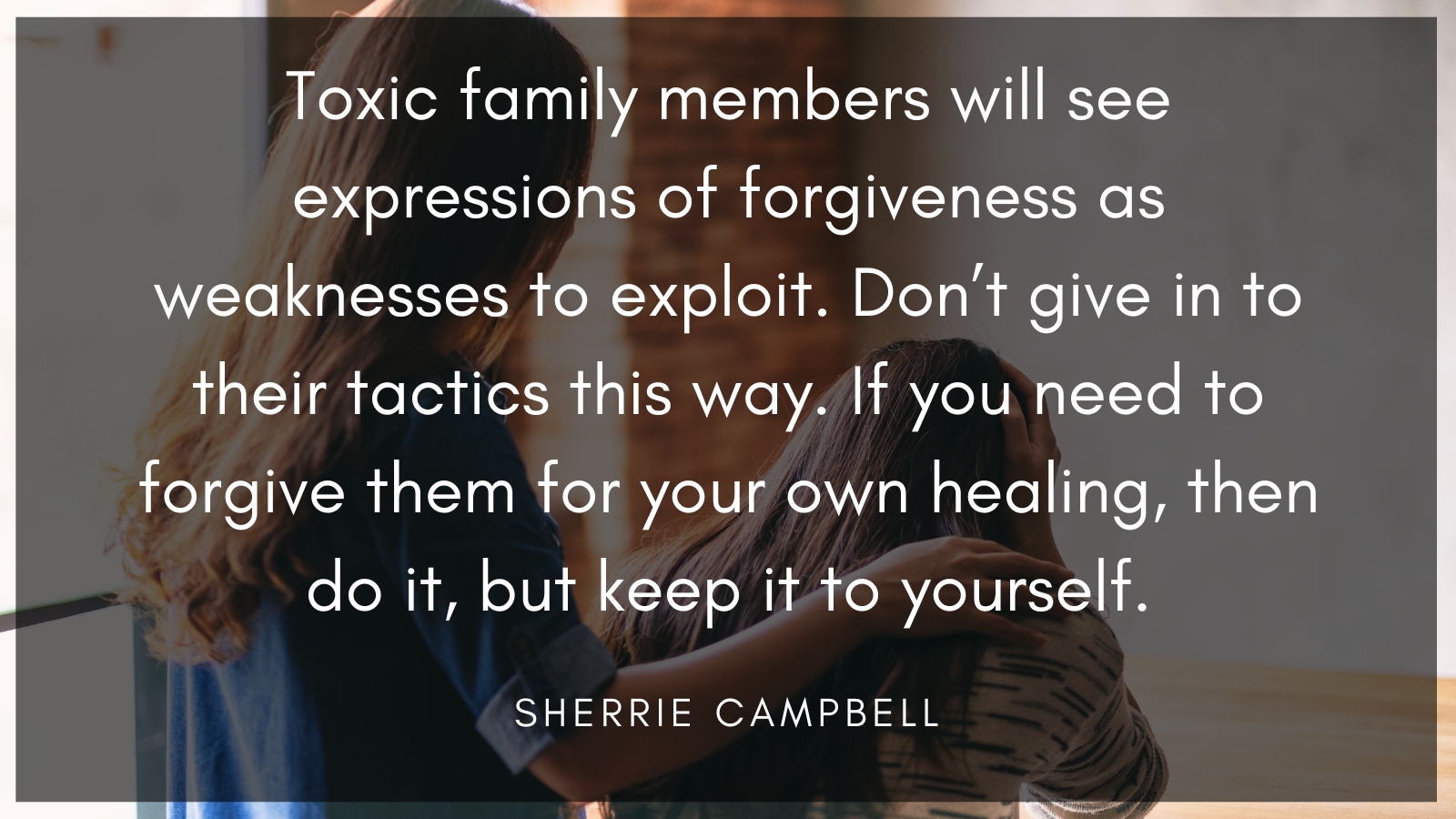 "Toxic family members will see expressions of forgiveness as weaknesses to exploit. Don't give in to their tactics this way. If you need to forgive them for your own healing, then do it, but keep it to yourself."
10. Dana Acuri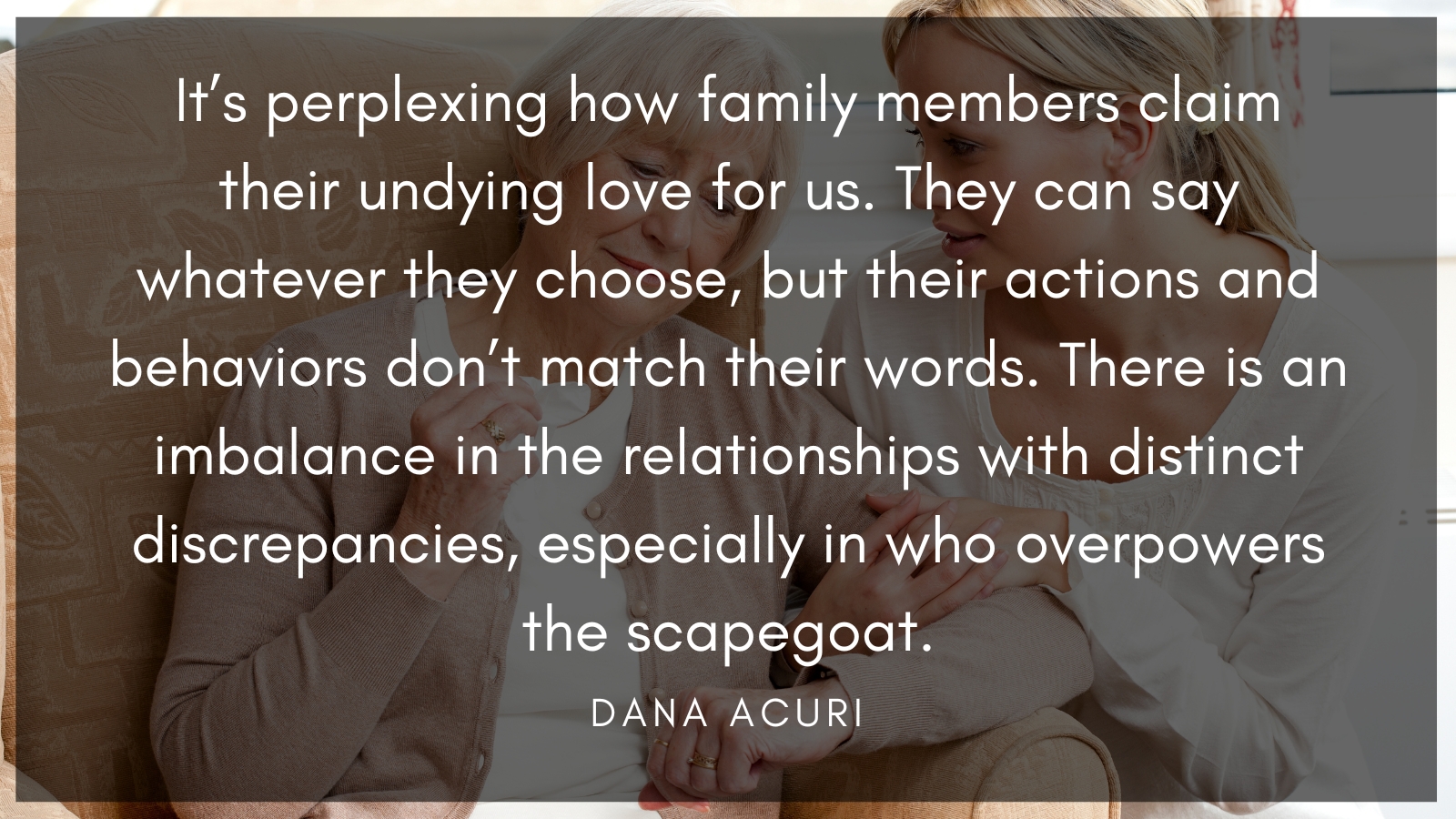 "It's perplexing how family members claim their undying love for us. They can say whatever they choose, but their actions and behaviors don't match their words. There is an imbalance in the relationships with distinct discrepancies, especially in who overpowers the scapegoat."
11. Sherrie Campbell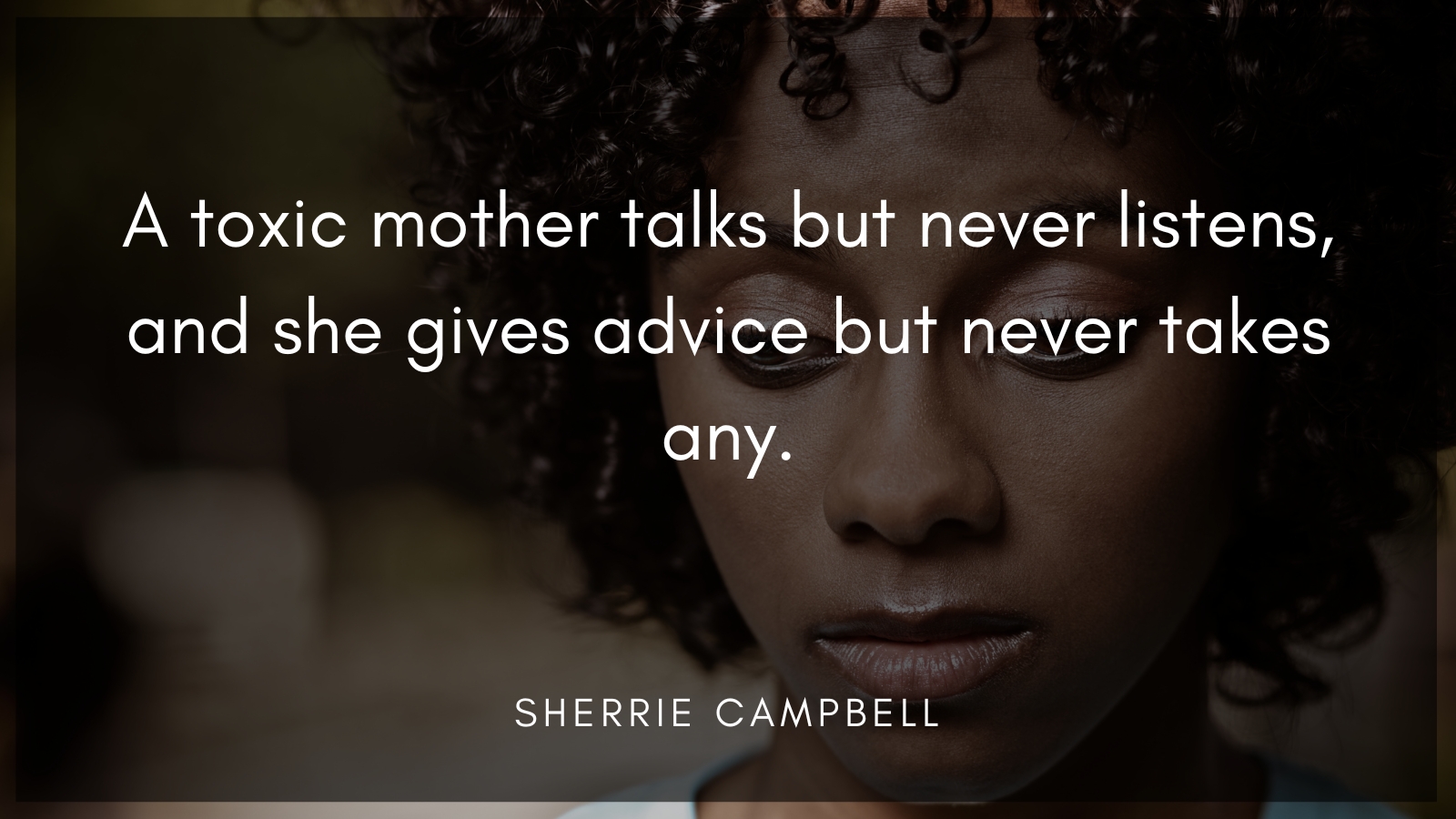 "A toxic mother talks but never listens, and she gives advice but never takes any."
12. Anonymous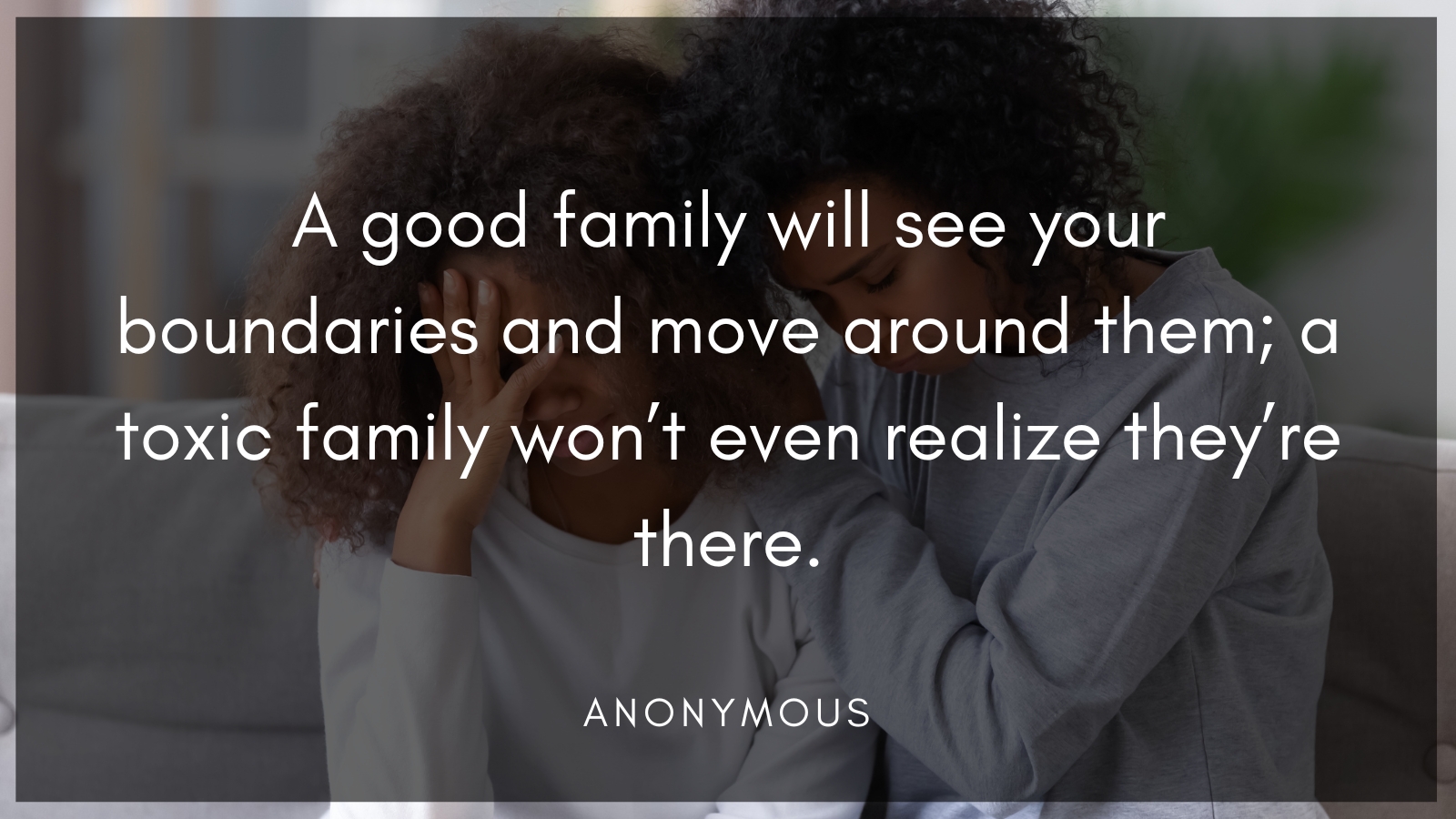 "A good family will see your boundaries and move around them; a toxic family won't even realize they're there."
13. Anonymous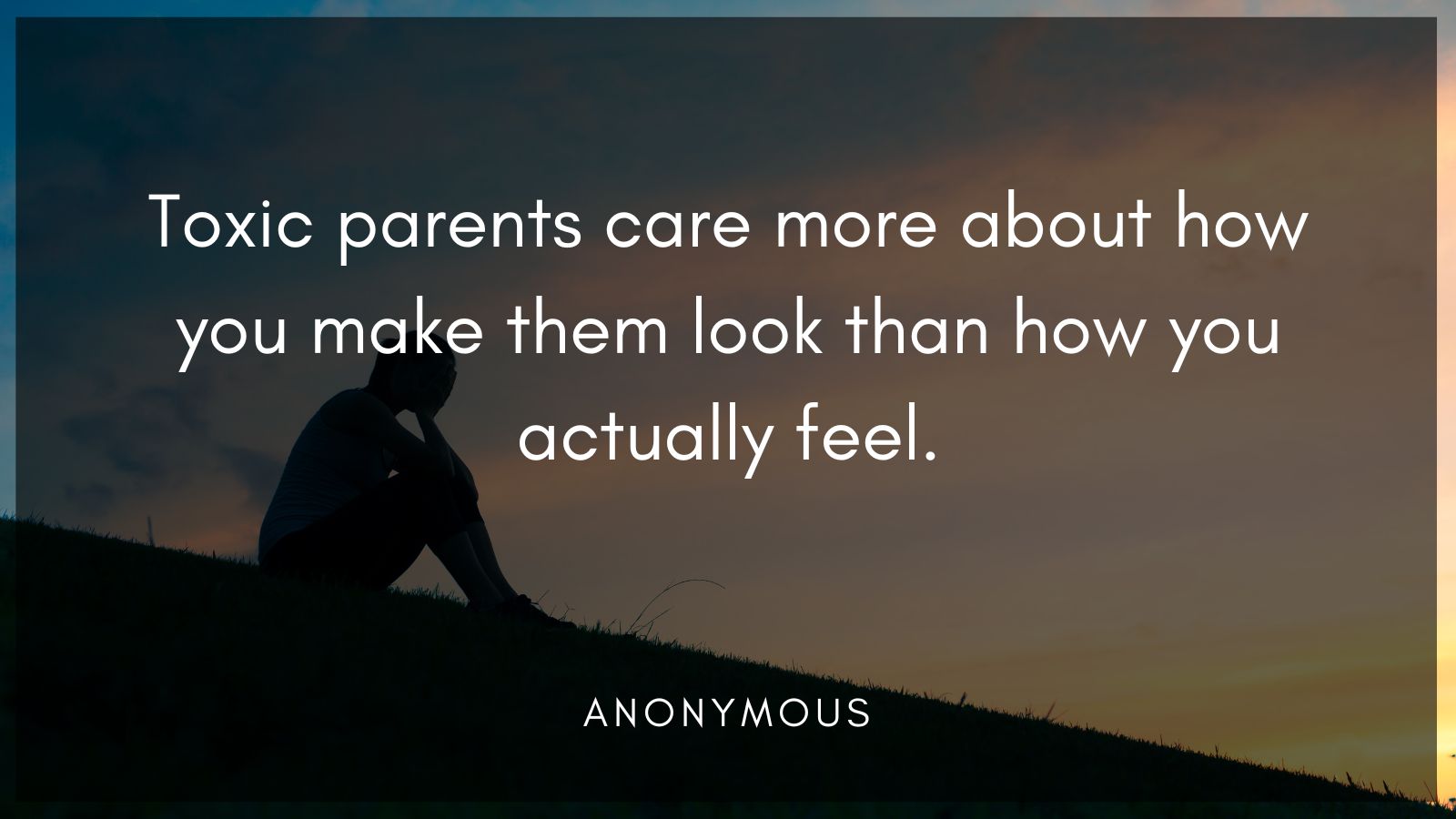 "Toxic parents care more about how you make them look than how you actually feel."
14. Sherrie Campbell
"Toxic mothers are image-oriented rather than love-oriented."
15. Morgan Sharee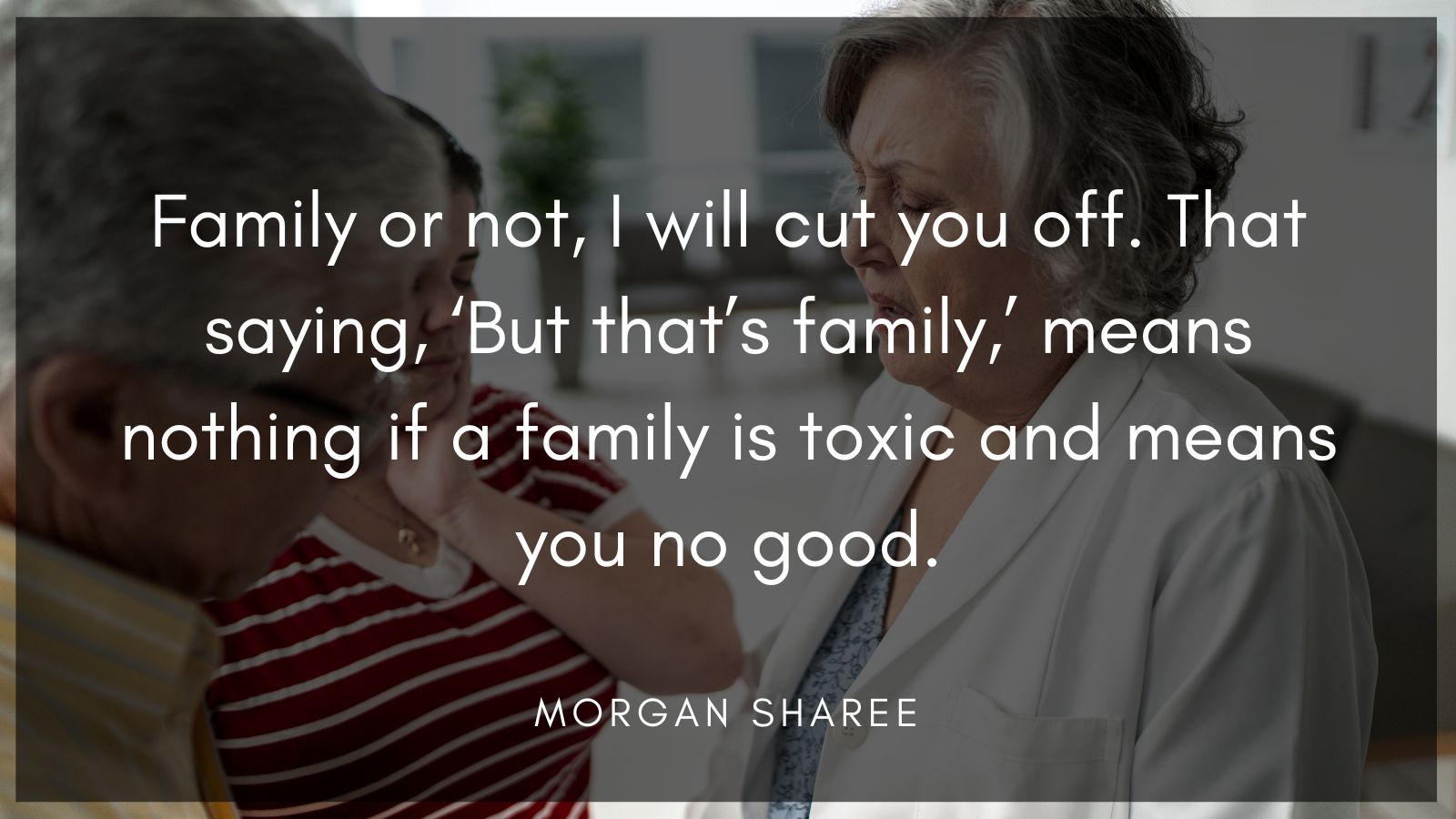 "Family or not, I will cut you off. That saying, 'But that's family,' means nothing if a family is toxic and means you no good."
16. Anonymous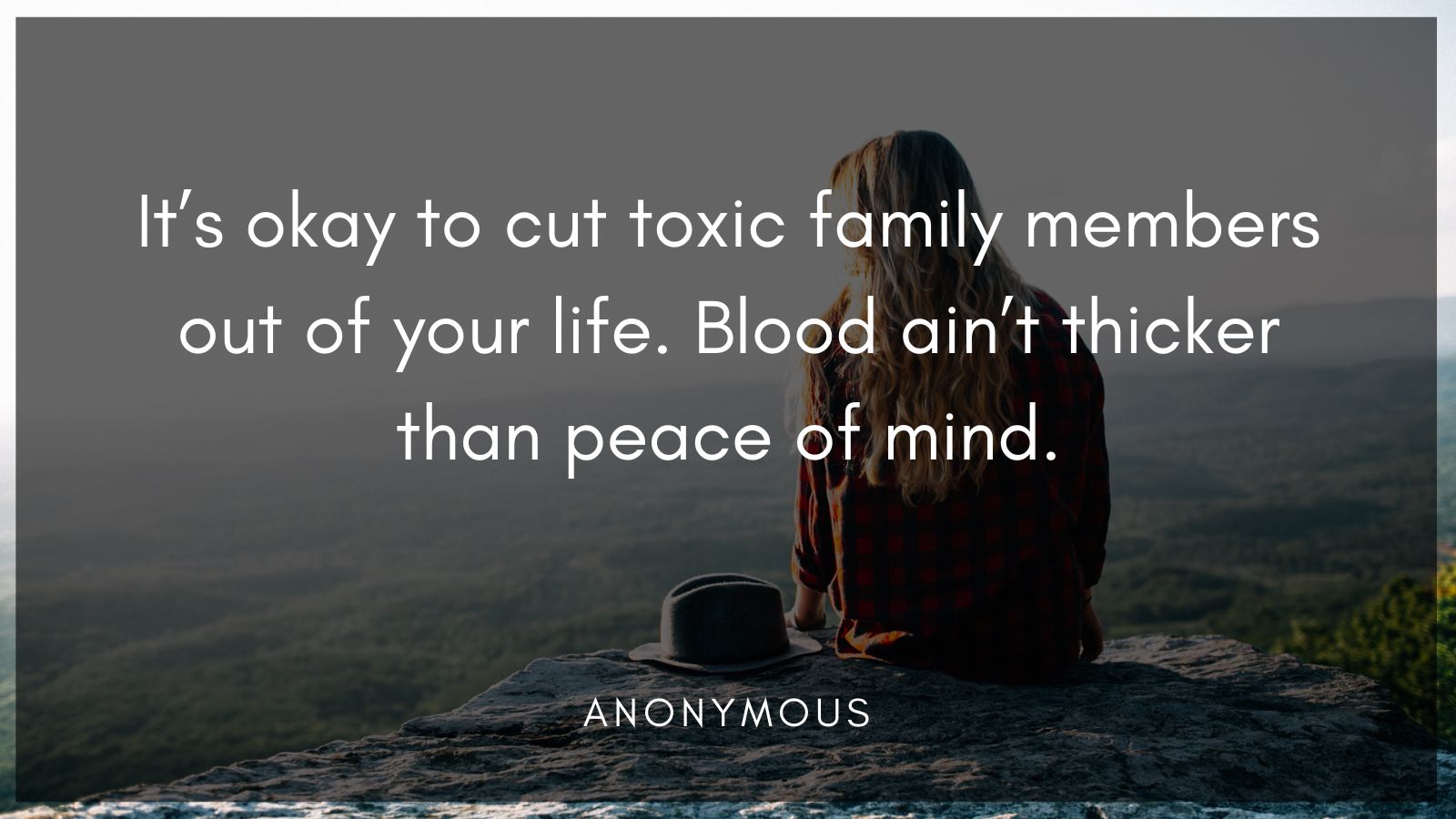 "It's okay to cut toxic family members out of your life. Blood ain't thicker than peace of mind."
17. Itayi Garande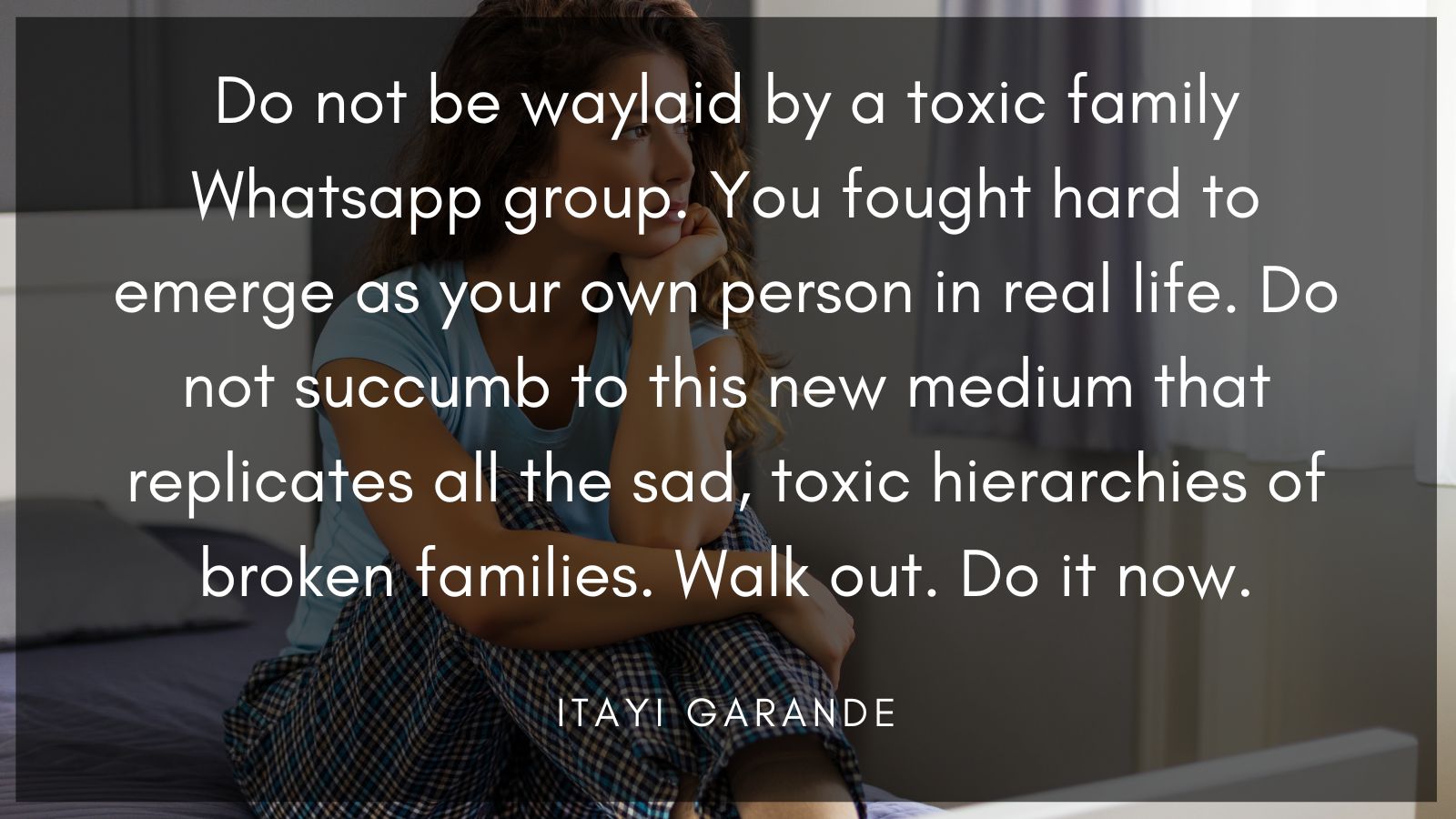 "Do not be waylaid by a toxic family Whatsapp group. You fought hard to emerge as your own person in real life. Do not succumb to this new medium that replicates all the sad, toxic hierarchies of broken families. Walk out. Do it now."
18. Michelle Meleen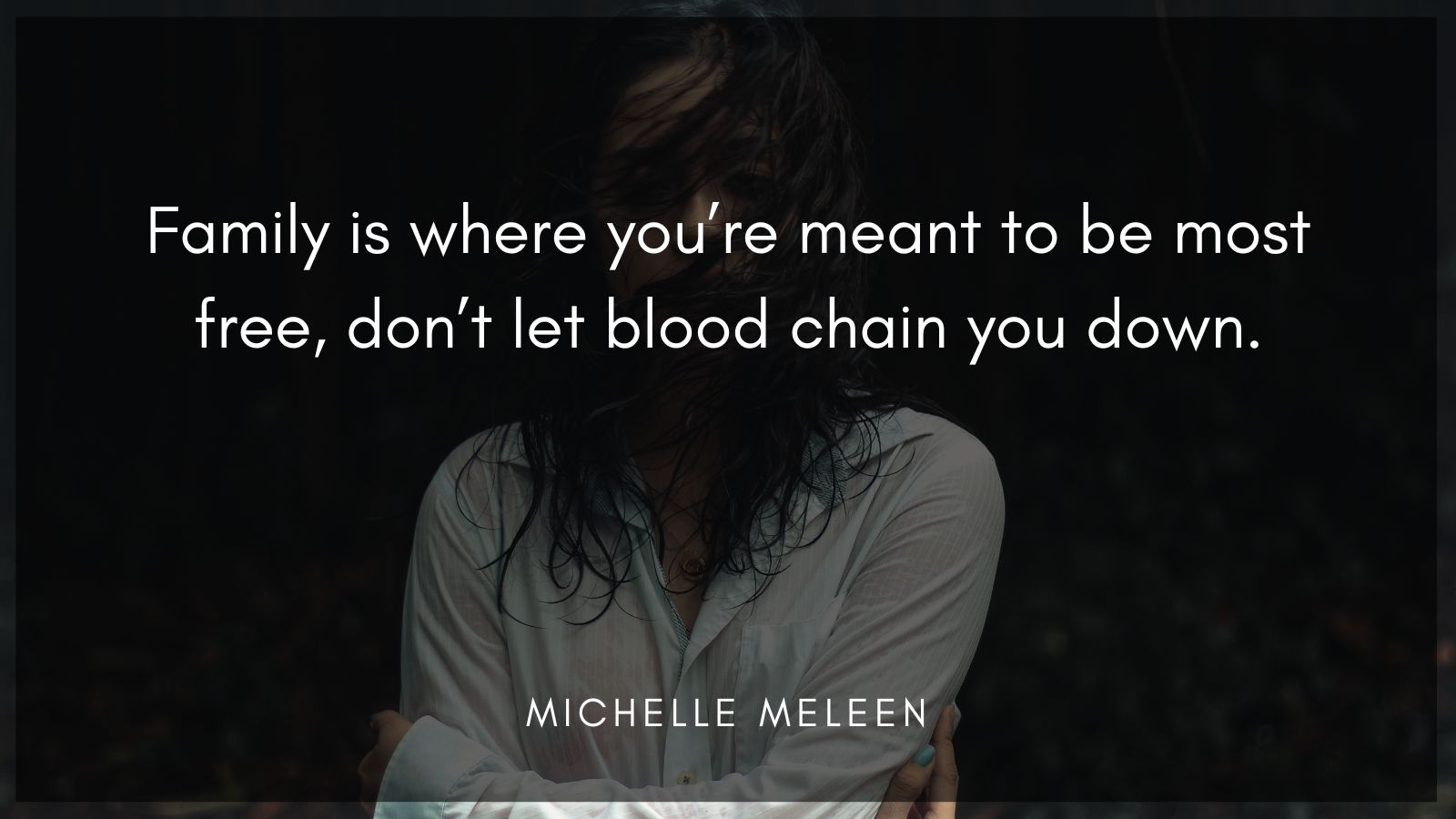 "Family is where you're meant to be most free, don't let blood chain you down."
19. Anthon St. Maarten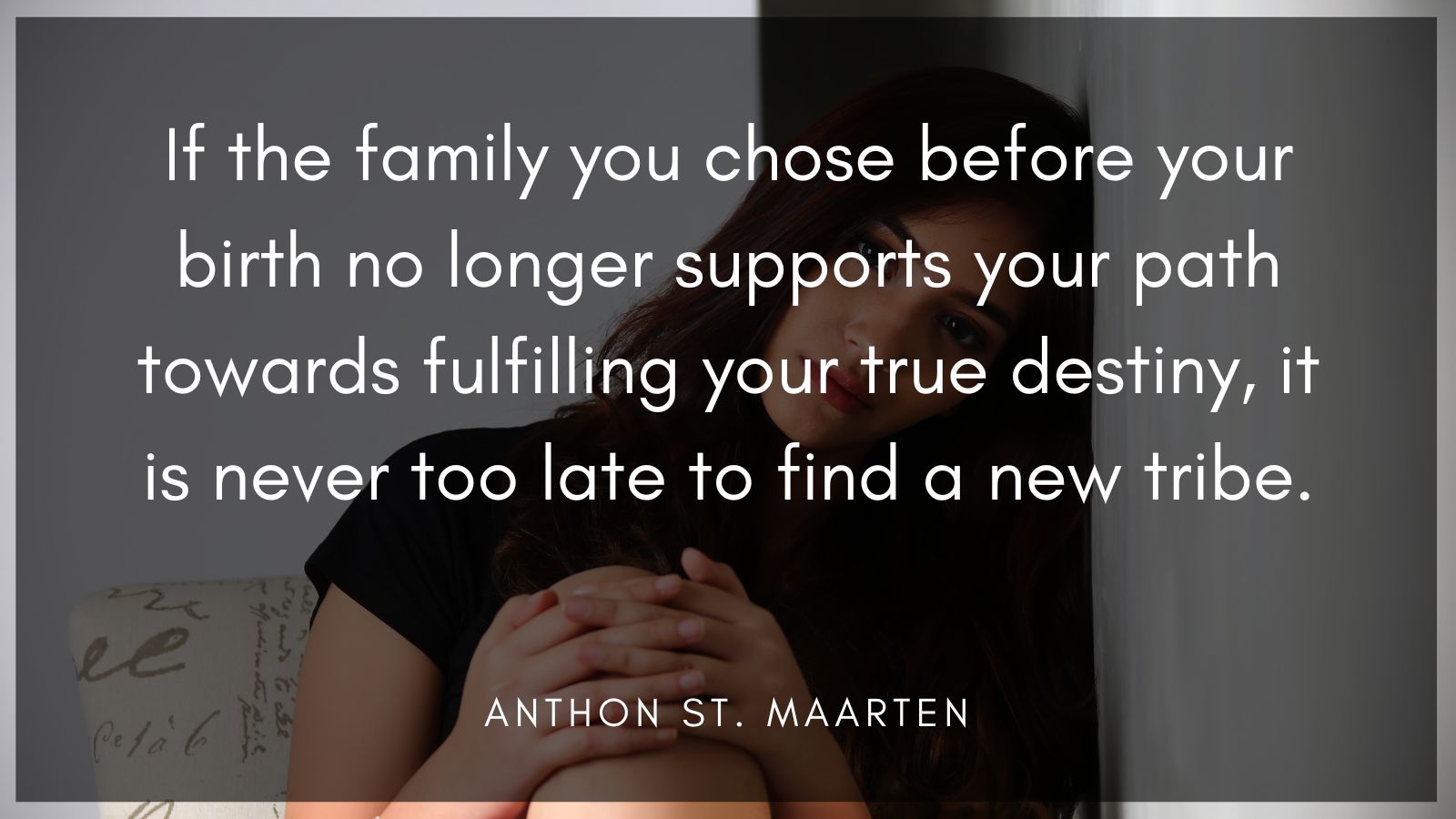 "If the family you chose before your birth no longer supports your path towards fulfilling your true destiny, it is never too late to find a new tribe."
20. Anonymous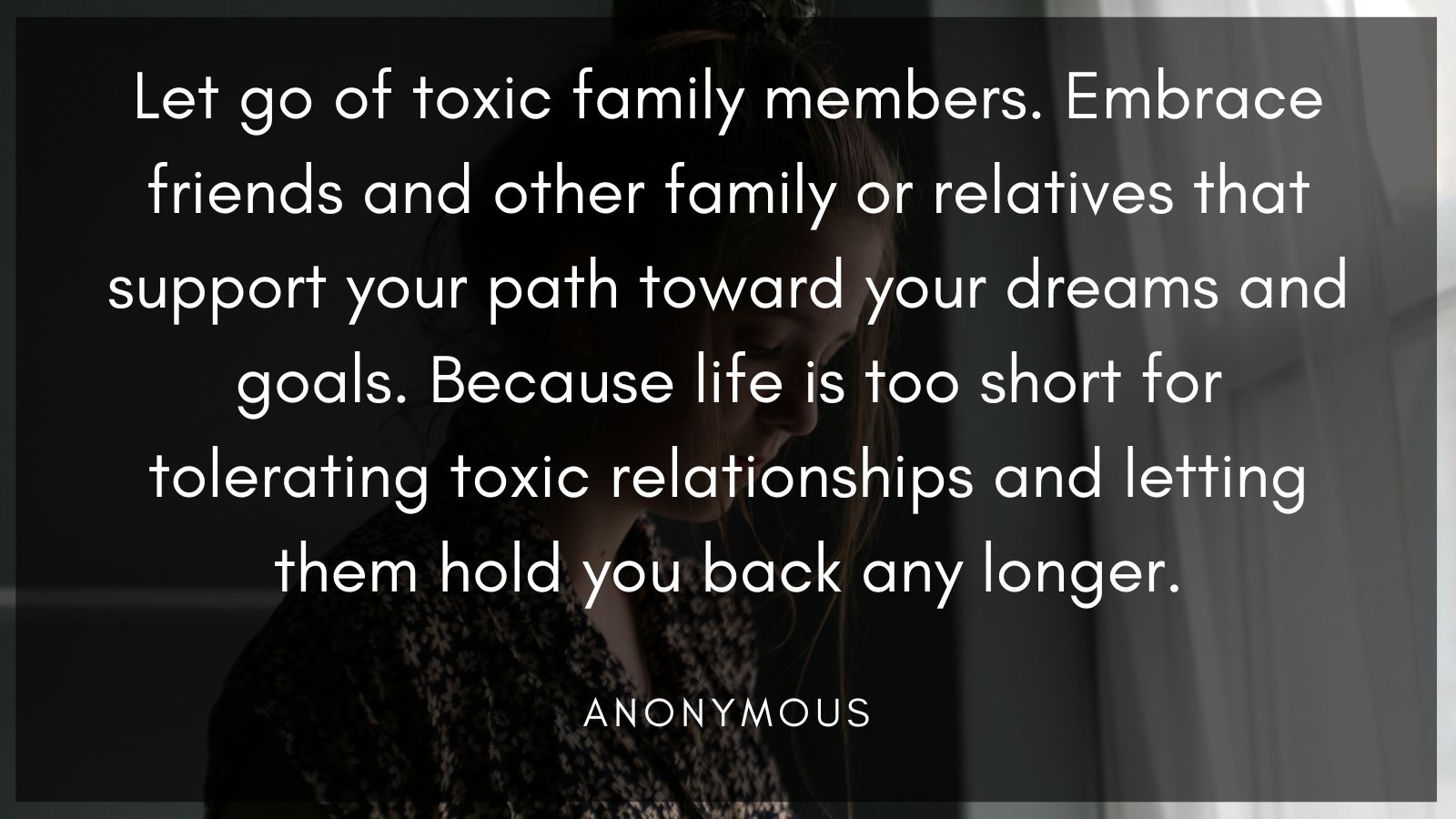 "Let go of toxic family members. Embrace friends and other family or relatives that support your path toward your dreams and goals. Because life is too short for tolerating toxic relationships and letting them hold you back any longer."
21. Anonymous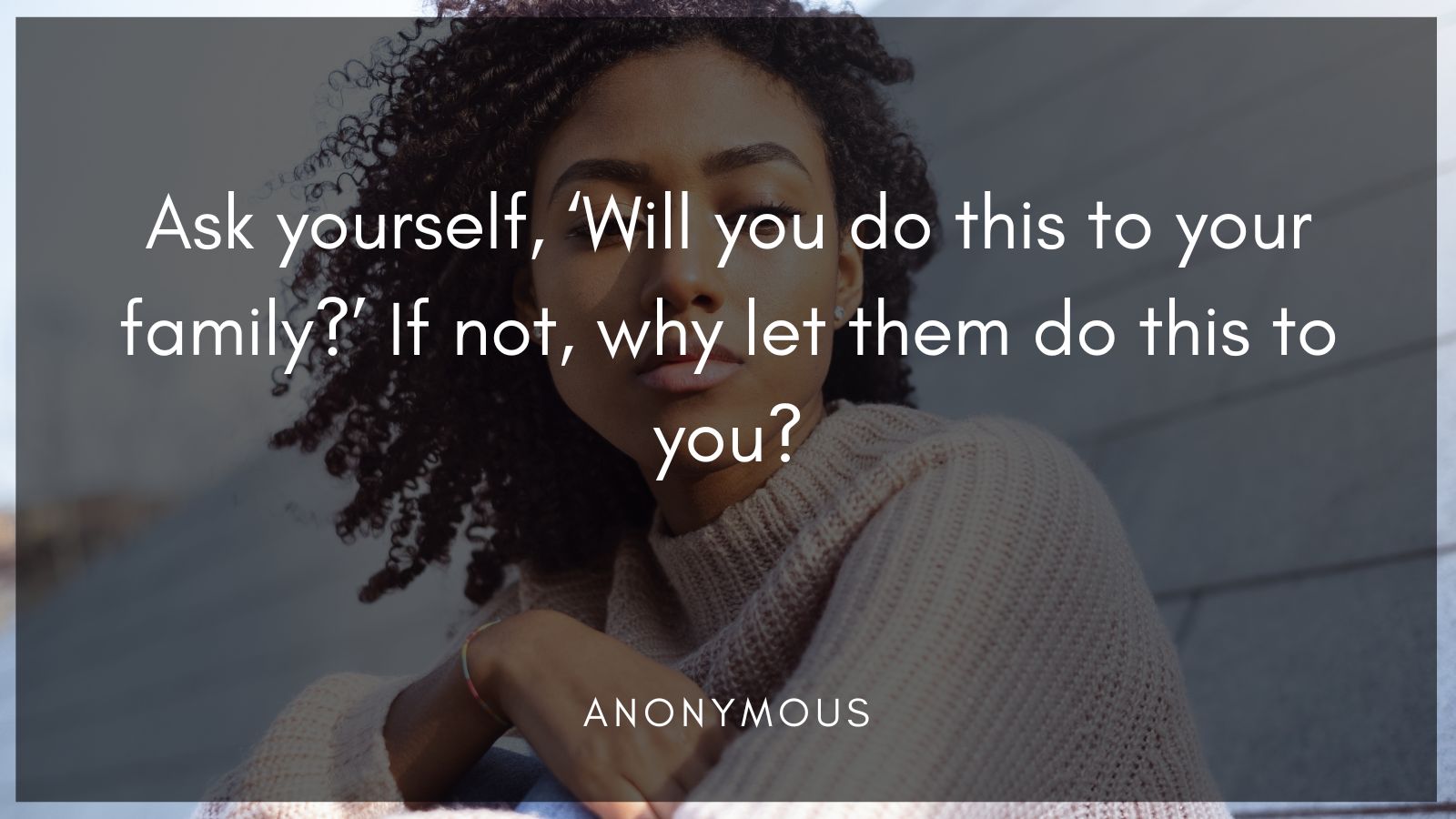 "Ask yourself, 'Will you do this to your family?' If not, why let them do this to you?"
22. Sherrie Campbell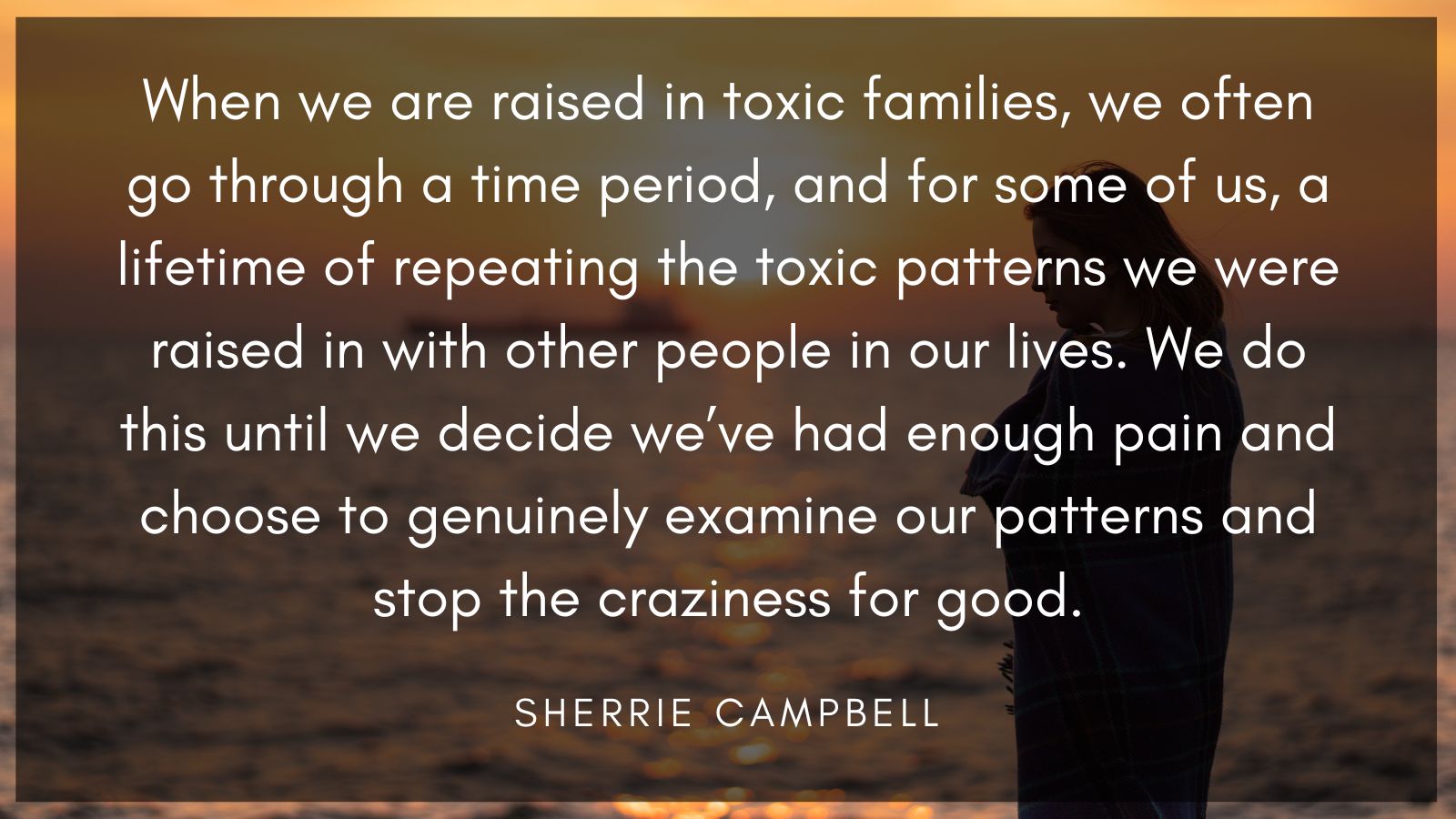 "When we are raised in toxic families, we often go through a time period, and for some of us, a lifetime of repeating the toxic patterns we were raised in with other people in our lives. We do this until we decide we've had enough pain and choose to genuinely examine our patterns and stop the craziness for good."
23. Jane Corry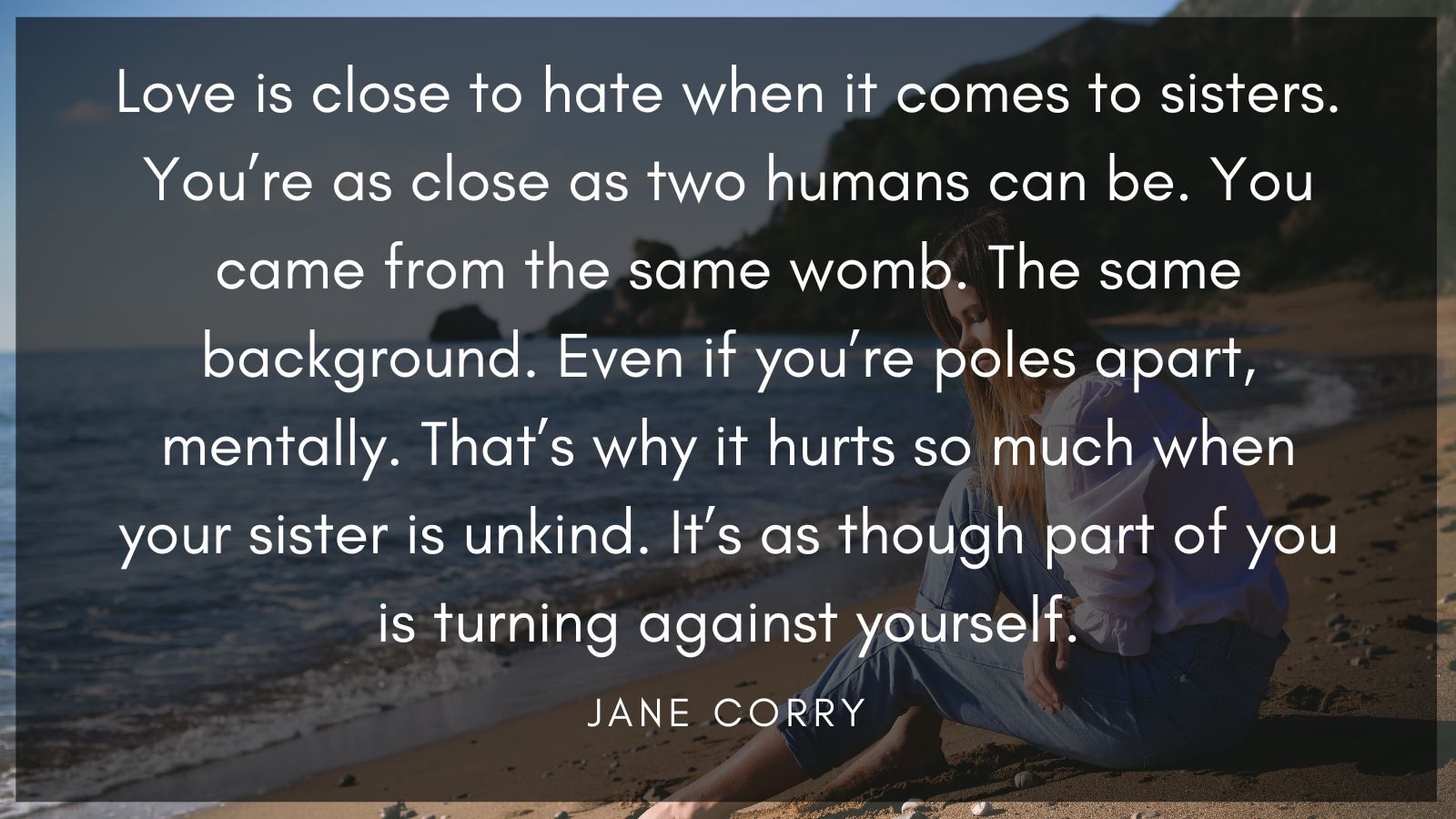 "Love is close to hate when it comes to sisters. You're as close as two humans can be. You came from the same womb. The same background. Even if you're poles apart, mentally. That's why it hurts so much when your sister is unkind. It's as though part of you is turning against yourself."
24. Jojo Moyes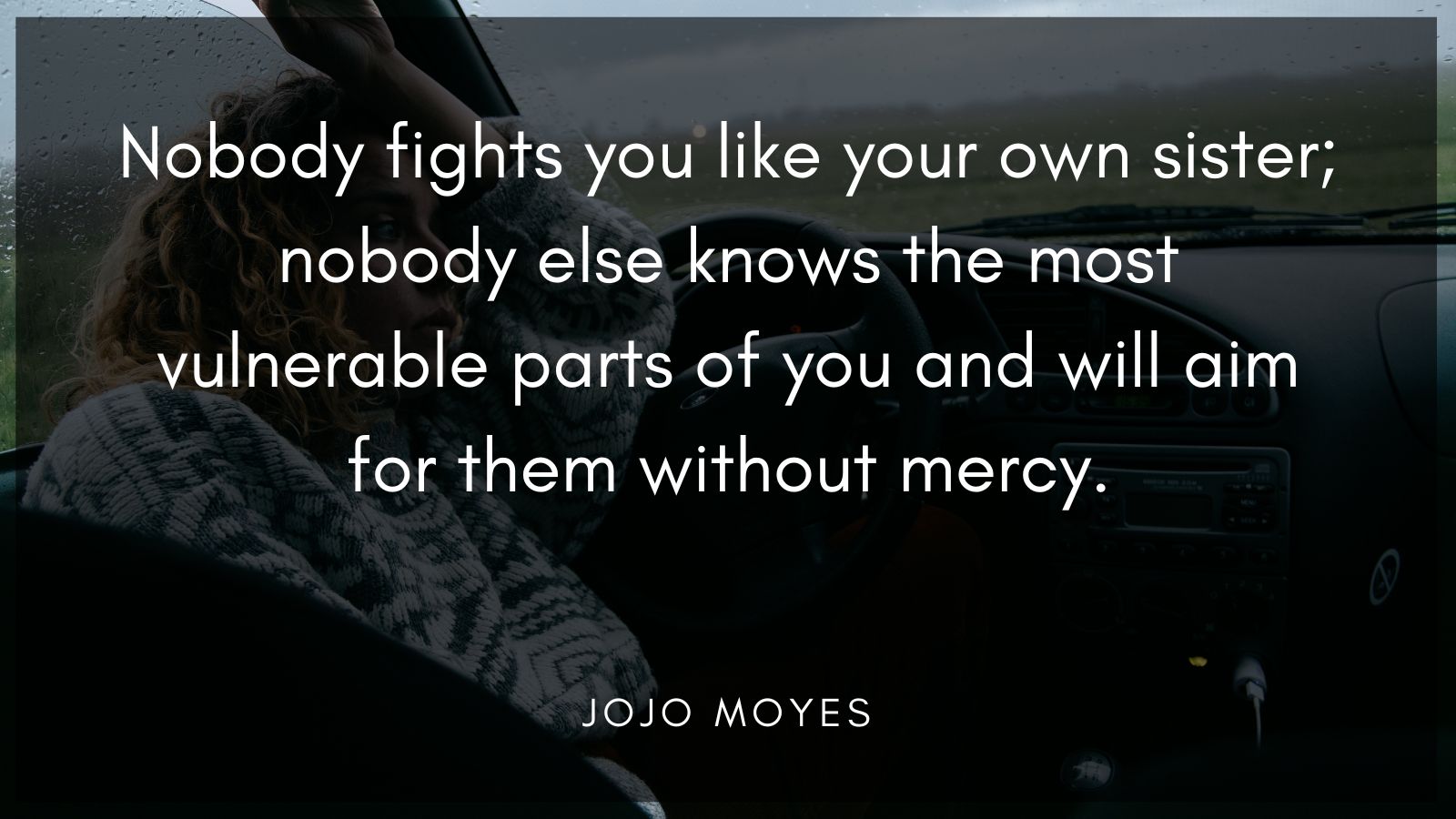 "Nobody fights you like your own sister; nobody else knows the most vulnerable parts of you and will aim for them without mercy."
25. Steve Maraboli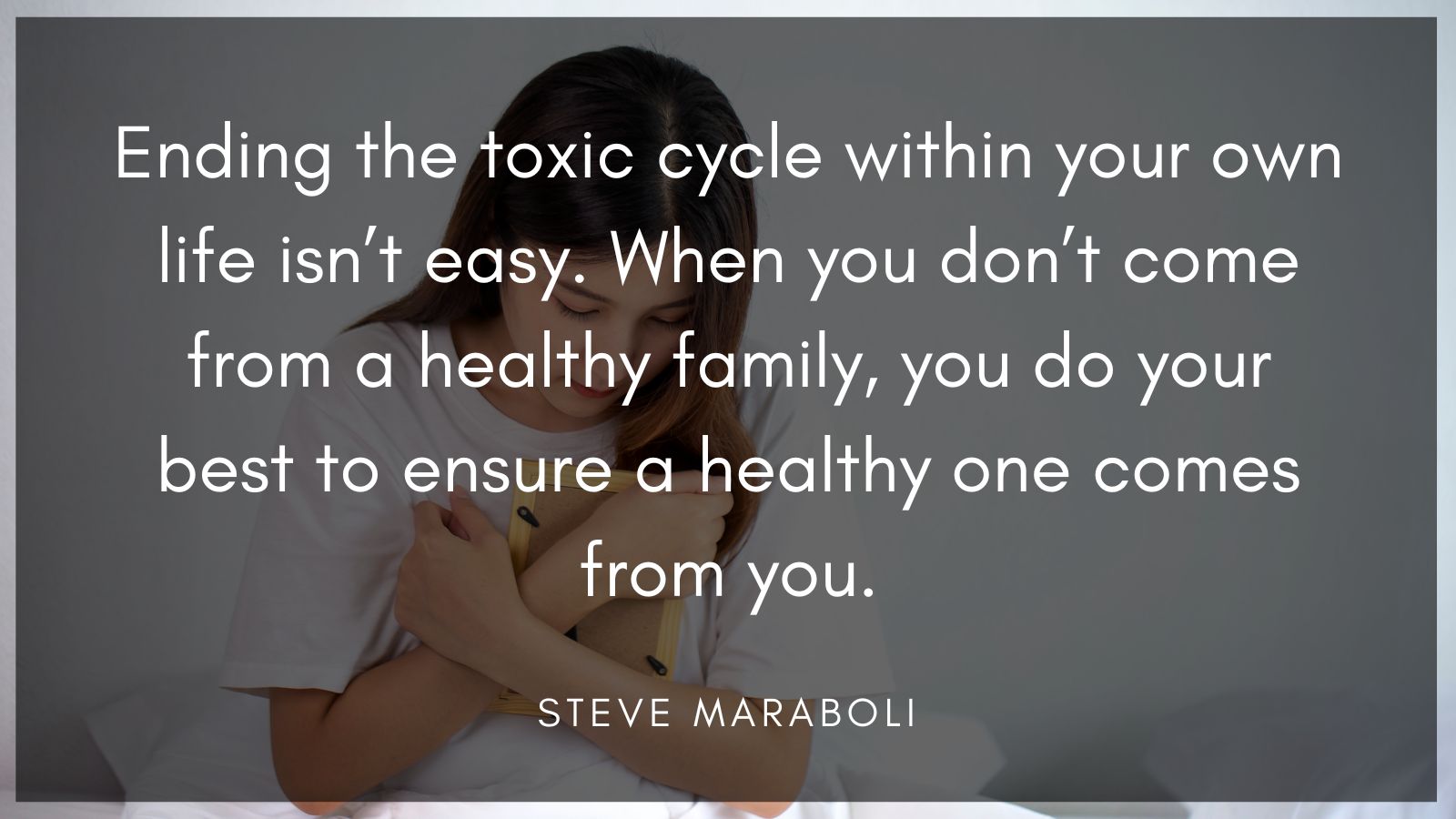 "Ending the toxic cycle within your own life isn't easy. When you don't come from a healthy family, you do your best to ensure a healthy one comes from you."
More From Us: 60 Positive Quotes to Power Up Your Day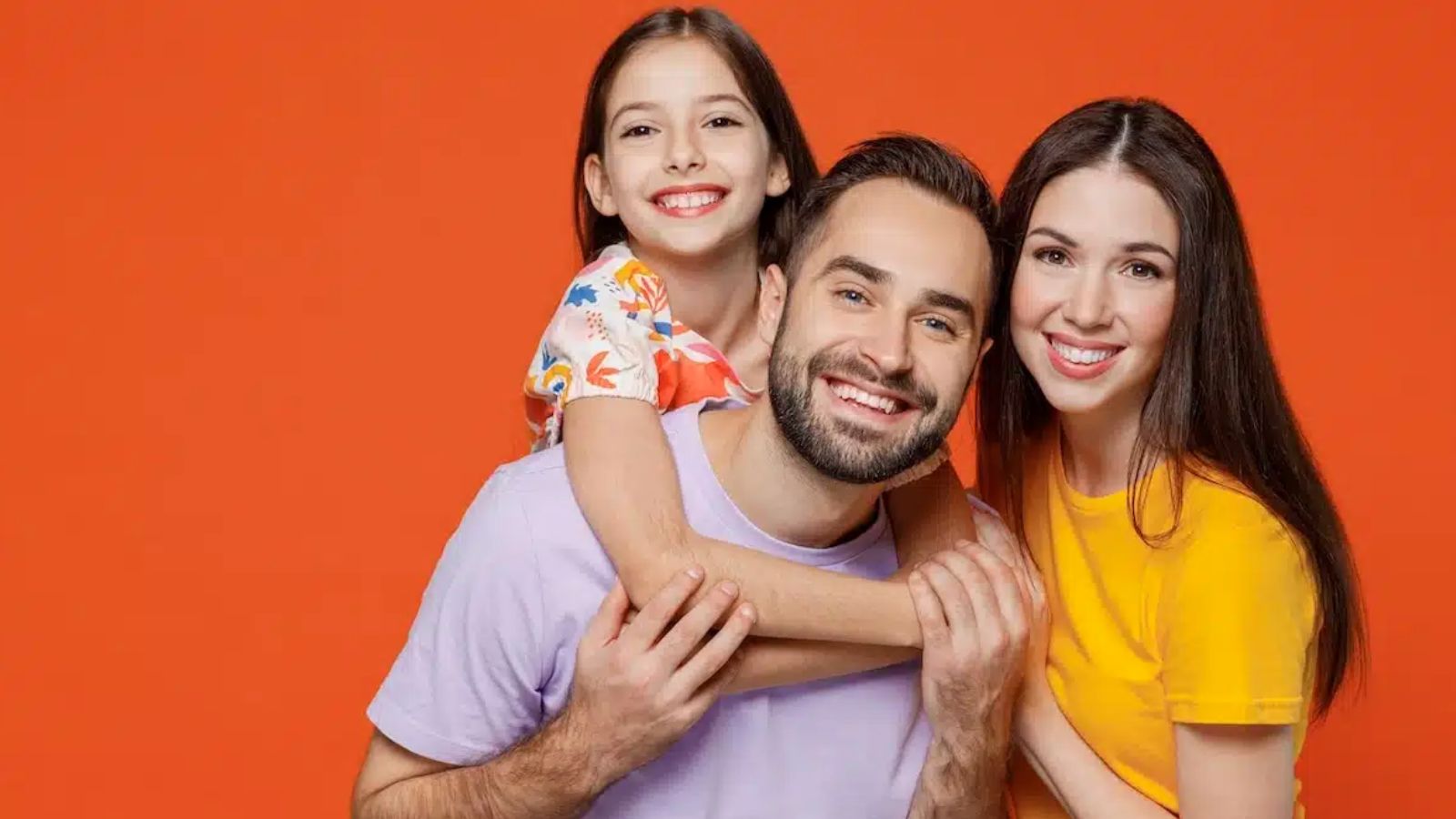 Fake Friends Quotes to Rid Your Life of Two-Faced People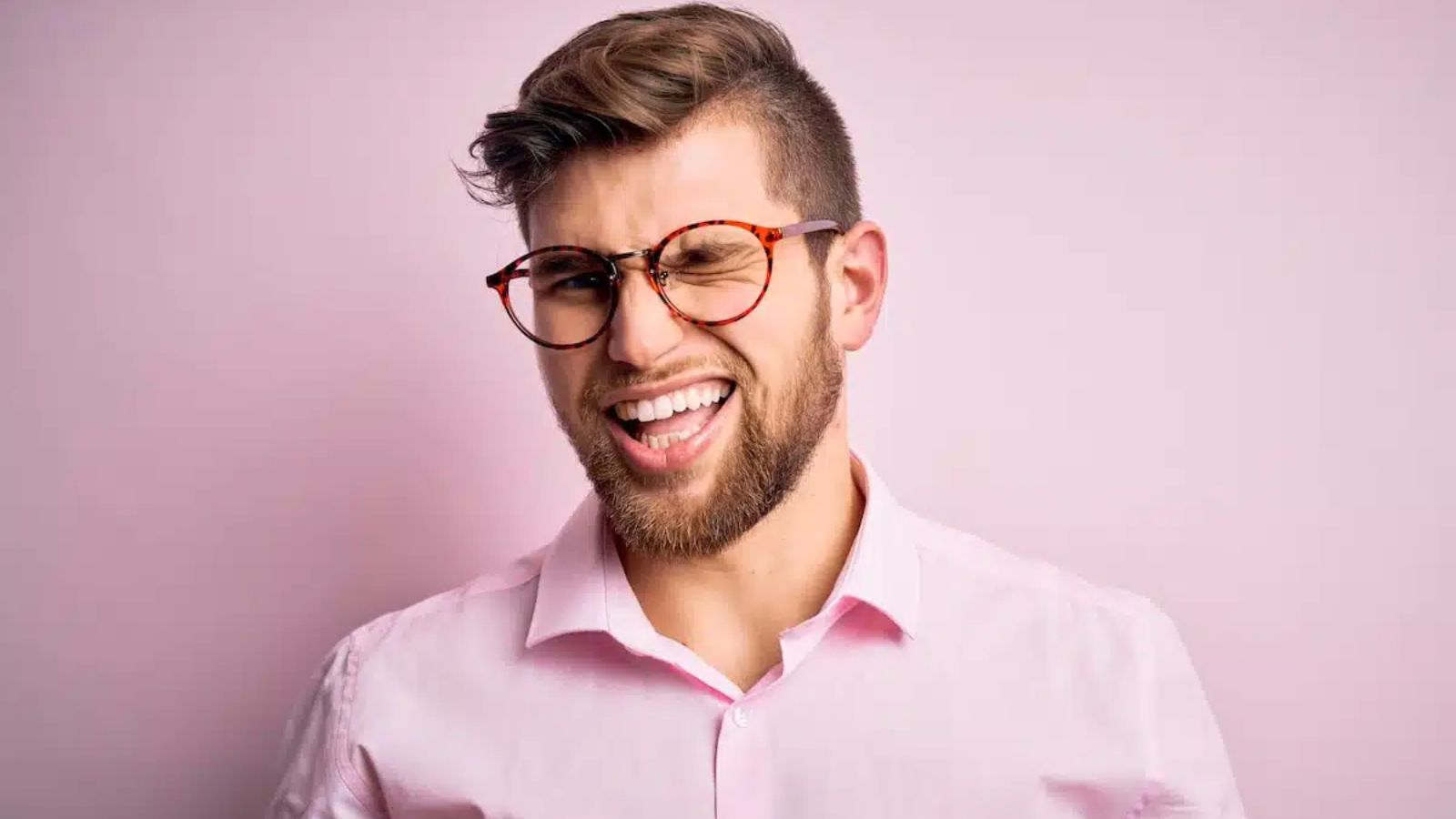 100 Hurt Quotes to Help You Confront Your Pain & Anger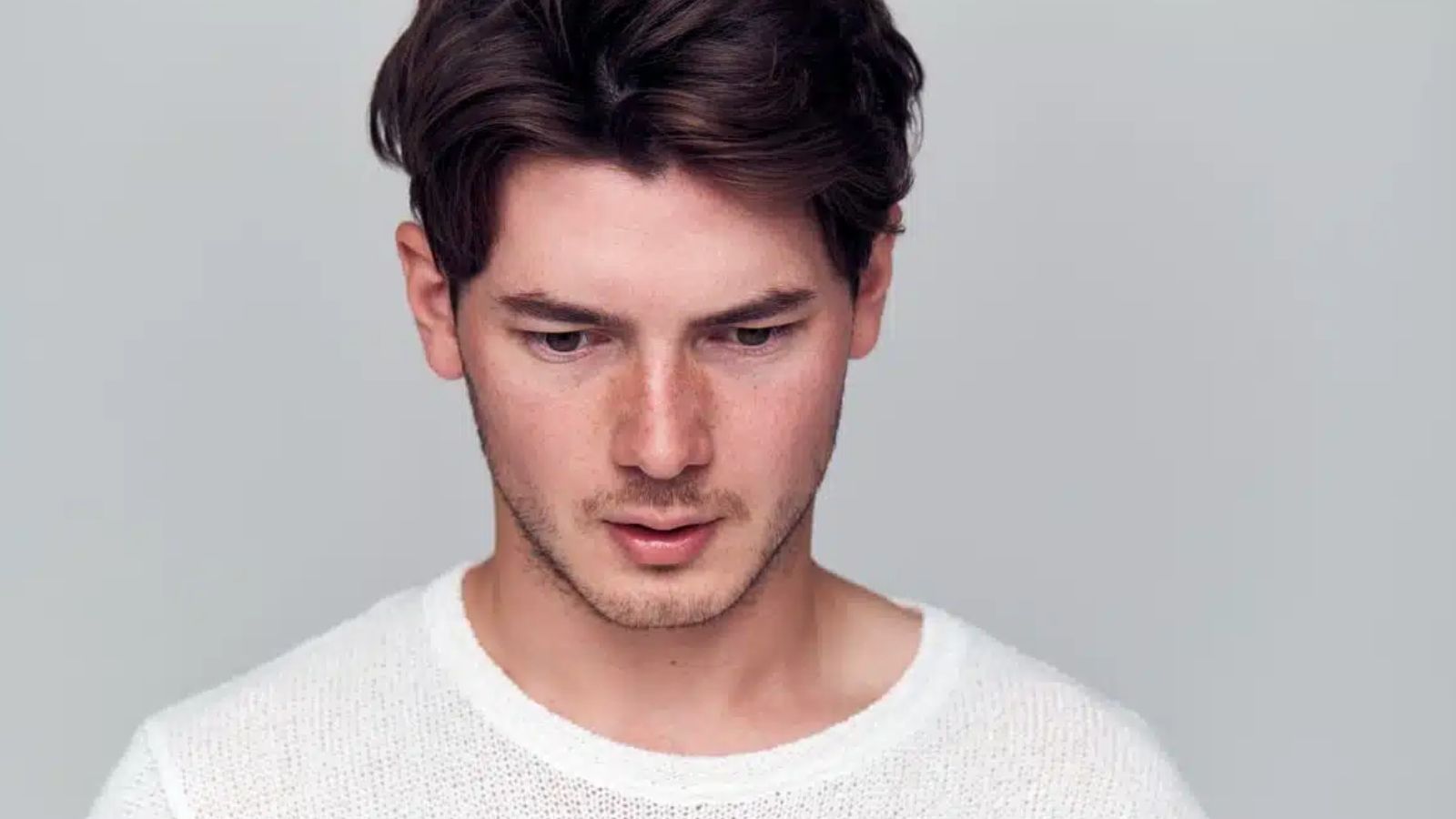 132 Encouraging Quotes to Boost Your Mood & Spirits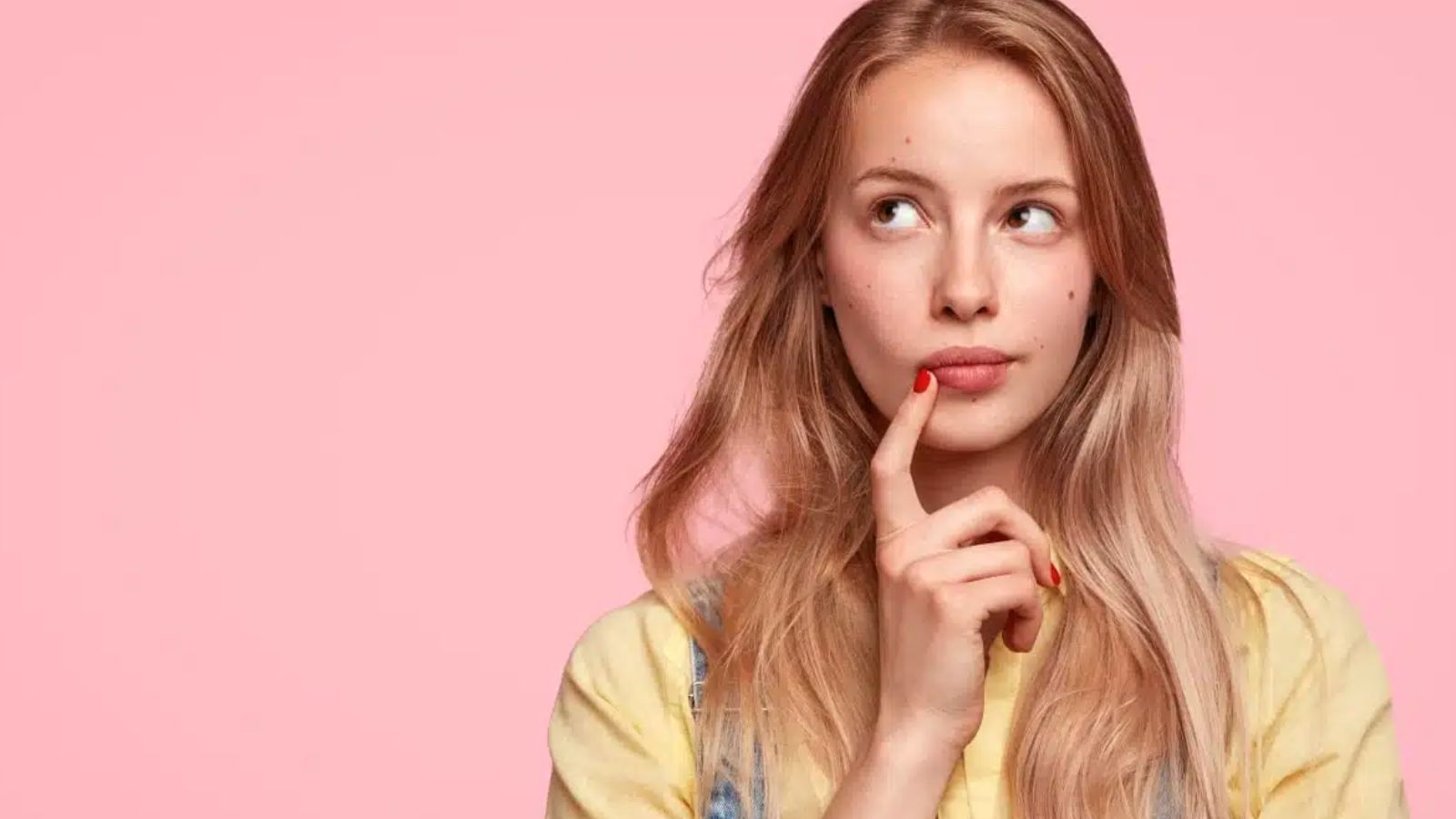 65 Fake People Quotes to Help You Build Genuine Connections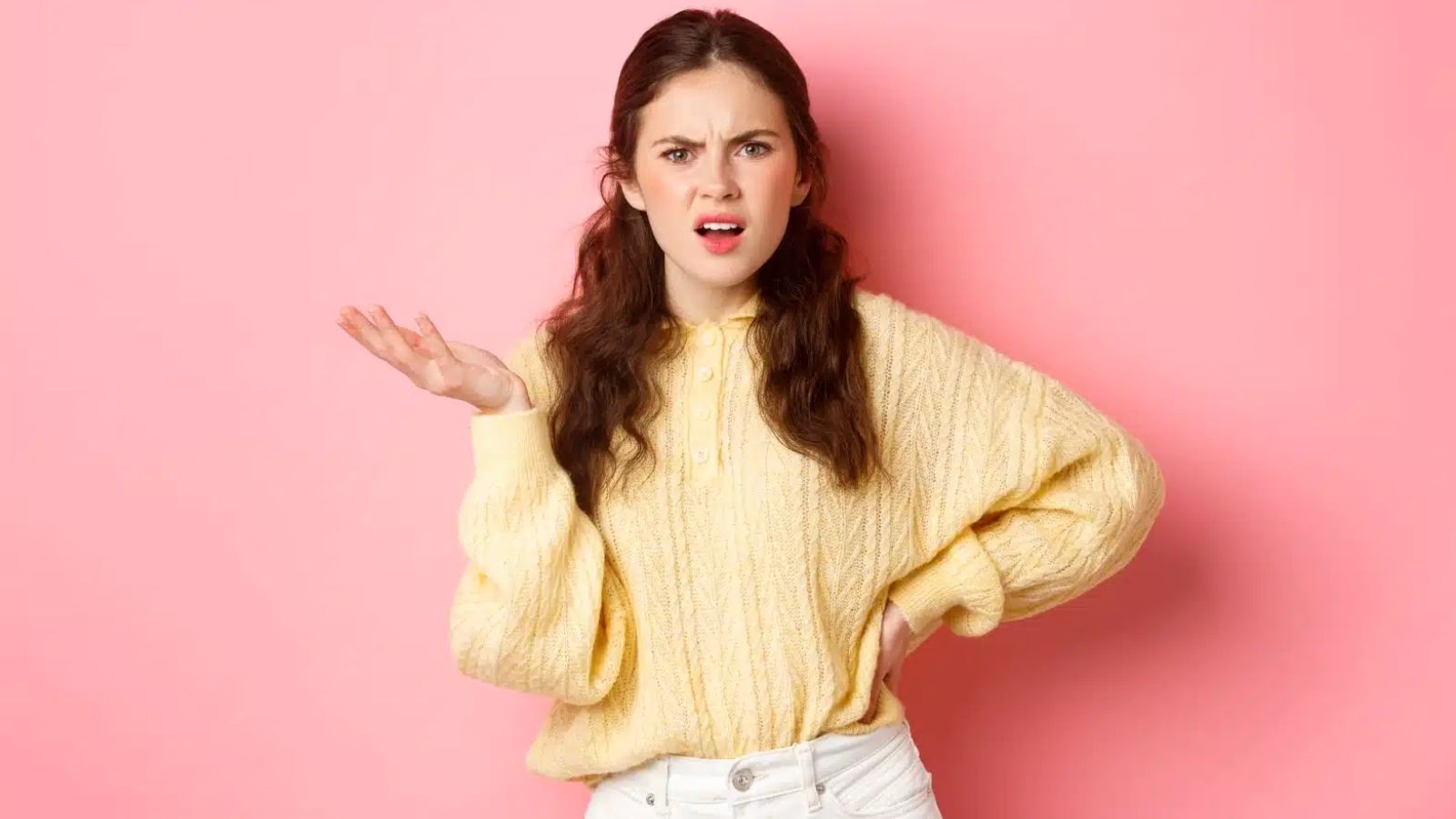 This post first appeared as 35 Toxic Family Quotes to Help You Let Go, Heal, and Move On on Quote Ambition.