When you're in the middle of a stressful time, allow these calm quotes to bring you peace and serenity!
There are times in our lives when our patience and peace of mind are tested. As a result, we will experience even more anxiety and stress.
However, if we take the time to be calm, we will be able to think clearly and positively.
It is clear that practicing calmness is extremely important in our daily lives.
Also, reaching a state of calmness will undoubtedly help us face our everyday challenges in a more effective manner.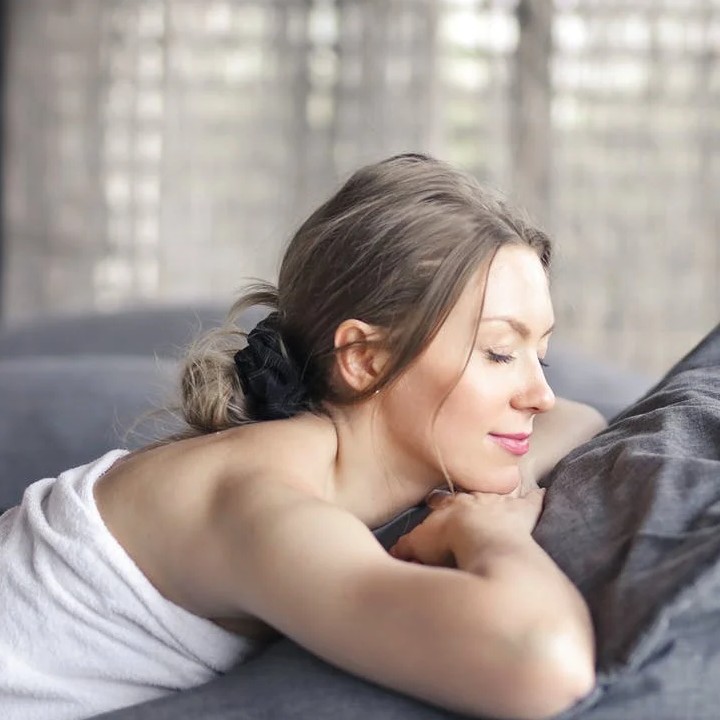 So, if you are agitated and anxious, take a breather by reading our list below.
Begin here.
Best Calm Quotes
1. "Calmness is the cradle of power." – Josiah Gilbert Holland
2. "There is a calmness to a life lived in gratitude, a quiet joy." – Ralph H. Blum
3. "By staying calm, you increase your resistance against any kind of storms."
4. "The nearer a man comes to a calm mind the closer he is to strength." – Marcus Aurelius
5. "The mind is like water, when it's turbulent, it's difficult to see. When it's calm, everything becomes clear." – Prasad Mahes
6. "Mistakes and pressures are inevitable; the secret to getting past them is to stay calm." – Anonymous
7. "Calmness is a huge gift. And once you master it, you will be able to respond in a useful way to every difficult situation that decides to walk into your heart." – Geri Larkin
8. "Learn to calm down the winds of your mind, and you will enjoy great inner peace." – Remez Sasson
9. "Calm mind brings inner strength and self-confidence, so that's very important for good health." – Dalai Lama
10. "Calmness is a human superpower. The ability to not overreact or take things personally keeps your mind clear and your heart at peace." – Marc and Angel
Calm Quotes That Will Give You Peace of Mind
11. "When the mind is calm, how quickly, how smoothly, how beautifully you will perceive everything." – Paramahansa Yogananda
12. "Calmness is the lake of mind, thankfulness is the lake of heart." – Anonymous
13. "Today start your day with a smile, calmness of mind, coolness of emotions, and a heart filled with gratitude." – Anonymous
14. "Learn to be calm and you will always be happy." – Paramahansa Yogananda
15. "Be patient. Life will offer you another chance as soon as you find calm within, for abundance is born out of calmness." – Leon Brown
16. "Remain calm, serene, always in command of yourself. You will then find out how easy it is to get along." – Paramahansa Yogananda
17. "Your strength is your calmness, in the clarity of your mind. Strength comes from putting the negative aside without reacting. Win in calmness, in consciousness, in balance." – Yogi Amrit Desai
18. "Whenever something bad happens, keep calm, take a few deep breaths and shift the focus to something positive." – Roy T. Bennett
19. "Slow down, calm down, don't worry, don't hurry. Trust the process." – Alexandra Stoddard
20. "Reduce the speed and intensity to reduce stress. A flower blooms slowly, in calmness, and in serenity." – Debasish Mridha
21. "Calmness is the criterion of spiritual progress. Plunge the purified mind into the heart. Then the work is over." – Ramana Maharshi
22. "One of the best lessons you can learn is to master how to remain calm." – Catherine Pulsifer
23. "Step outside for a while—calm your mind. It is better to hug a tree than to bang your head against a wall continually." – Rasheed Ogunlaru
24. "Never be in a hurry; do everything quietly and in a calm spirit. Do not lose your inner peace for anything whatsoever, even if your whole world seems upset." – St. Francis de Sales
25. "Develop the superpower of being calm in tough times. Take two minutes to meditate." – Karen Salmansohn
Also read: Positive Quotes, Inspirational Quotes
Calm Quotes That Everyone Can Agree On
26. "In calmness lies true pleasure." – Victor Hugo
27. "Nothing is so aggravating as calmness." – Oscar Wilde
28. "Remember to preserve a calm soul amid difficulties." – Horace
29. "True calmness comes from within." – Asad Meah
30. "In calmness and confidence, thy strength manifests." – Lailah Gifty Akita
31. "To be calm is the highest achievement of the self." – Zen Proverb
32. "It takes a calm mind to be able to consider things from different angles and points of view." – Dalai Lama
33. "The ability to stay calm and polite, even when people upset you, is a superpower." – Vala Afshar
34. "Calmness is that power that can overcome your mental instability." – Sonal Takalkar
35. "Be still and calm, don't fear your past but use it for our future!" – Nitesh Nishad
Also read: Anger Quotes, Karma Quotes
Interesting Calm Quotes to Think About
36. "A man of calm is like a shady tree. People who need shelter come to it." – Toba Beta
37. "A wild person with a calm mind can make anything." – Eric Maisel
38. "Retire to the center of your being, which is calmness." – Paramahansa Yogananda
39. "Those who act with few desires are calm, without worry or fear." – Buddha
40. "I am too calm to be claimed by your chaos." – Nitya Prakash
41. "The only order in the universe is just a cycle of calm and chaos." – Toba Beta
42. "To bear trials with a calm mind robs misfortune of its strength and burden." – Seneca
43. "Respect your calmness because it is the loudest voice of your strength." – Anonymous
44. "There will be calmness, tranquility when one is free from external objects and is not perturbed." – Bruce Lee
45. "The ideal of calm exists in a sitting cat." – Jules Renard
Also read: Being Alone Quotes
Powerful Calm Quotes for Achieving Greatness in Life
46. "When you have inner calmness then you automatically succeed in what you do. The more silent you are from inside, your thoughts and actions become more powerful." – Sri Sri Ravi Shankar
47. "When adversity strikes, that's when you have to be the most calm. Take a step back, stay strong, stay grounded, and press on." – LL Cool J
48. "A calm and modest life brings more happiness than the pursuit of success combined with constant restlessness." – Albert Einstein
49. "The secret of success is to be in harmony with existence, to be always calm to let each wave of life wash us a little farther up the shore." – Cyril Connolly
50. "The more tranquil a man becomes, the greater his success, his influence, his power for good. The calmness of mind is one of the beautiful jewels of wisdom. It is the result of long and patient effort in self-control. Its presence is an indication of ripened experience, and of a more than ordinary knowledge of the laws and operations of thought." – James Allen
More Calm Quotes to Help You Push Through in Life
51. "Remain calm during a storm until you know you can fight back." – Chaker Khazaal
52. "Make your heart like a lake, with a calm, still surface, and great depths of kindness." – Lao Tzu
53. "When the odds are hopeless, when all seems to be lost, then is the time to be calm, to make a show of authority—at least of indifference." – Ian Fleming
54. "When everything around you is crazy, it is ingenious to stay calm." – Mehmet Murat İldan
55. "We must go beyond the clamor of ego, beyond the tools of logic and reason, to the still, calm place within us: the realm of the soul." – Deepak Chopra
56. "If you want to be effective in business, you need a clear, calm, cool, collected mind." – Naval Ravikant
57. "Avoid all haste; calmness is an essential ingredient of politeness." – Alphonse Karr
58. "It's all about finding the calm in the chaos." – Donna Karan
59. "The measure of wisdom is how calm you are when facing any given situation." – Naval Ravikant
60. "Once you stop seeking outside what's already inside, you become free and calm." – Maxime Lagacé
How Do You Remain Calm in the Face of Stressful Situations?
People generally associate remaining calm with meditating in a peaceful setting. Because of that, we tend to think that remaining calm in the midst of a stressful situation is nearly impossible. However, that is not the case.
If we just take time to relax and take a breather, we'll be a bit calmer than we were before. When we remain calm, we can boost our mental health and outlook on life. By doing this in a calm and orderly manner, even when we're faced with difficulties, we're sure to overcome everything that stands in our way!
Aside from that, a calm person can make sound life decisions because they think a hundred times with a quiet mind, body, and soul. This way, we're redirected toward a more effective path to success.
Remember that developing a calm personality is essential for living a long, happy, and successful life. Whenever you need a reminder of that fact, feel free to reread the quotes in this list!
Which quotes are your favorites? Are there any more quotes you'd like us to add? Share them in the comments section below!
Read Next: