Let these White Chicks quotes take you on a ride full of laughs and learning.
White Chicks is a 2004 comedy movie about two Black FBI Agents who need to go undercover as white women to solve a case. Even almost two decades since its release, it continues to bring laughter into people's day.
But, it's not a surprise with the main characters' hilarious lines and quirky personalities.
White Chicks is packed with jokes and incredibly entertaining scenes. But more than that, it also teaches its viewers about the battles that people of different genders, social classes, and race face every day.
So, if you are interested in reading the top quotes from White Chicks, then add this to your must-read list now.
Let's get started.
And don't forget to check out these Rush Hour quotes and 21 Jump Street quotes.
Best White Chicks Quotes
1. "Don't hate me 'cause you ain't me!" – Russ
2. "Triple T-K-A! Time To Totally Kick *ss!" – Marcus Copeland
3. "It's not just a bag! It's Prada." – Kevin Copeland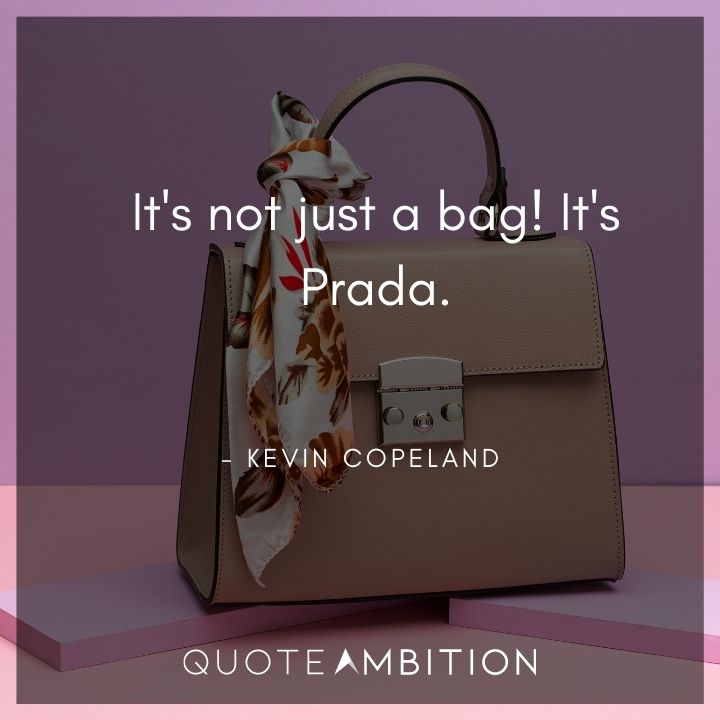 4. "You hit like a b*tch! Come on." – Marcus Copeland
5. "Yo, hold my poodle! Hold my poodle!" – Marcus Copeland
6. Kevin Copeland: "Forget him, Marcus. We can do this ourselves. Look, all we gotta do is, is, is—."
Marcus Copeland: "Wait, wait, wait, wait, wait. 'We?' Kevin, this ain't about 'we.' It's never been. It's about you. You come up with some stupid idea, and I'm dumb enough to go along with it. And look where it's gotten me, Kevin. I just lost my wife and my job because of you. So don't tell me about 'we' no more, all right?"
Hilarious White Chicks Quotes That Will Make You Think Twice
7. "Hi, I'm Cellulite Sally, look at my huge badonkey. Don't forget about me. I'm Backfat Betty. Now, who could have said that? Oh, yeah, it's Tina, the Talking Tummy. I can't even wear a short skirt and a top without looking like a fat pig." – Lisa
8. "Your mother's so old that her breast milk is powder!" – Kevin Copeland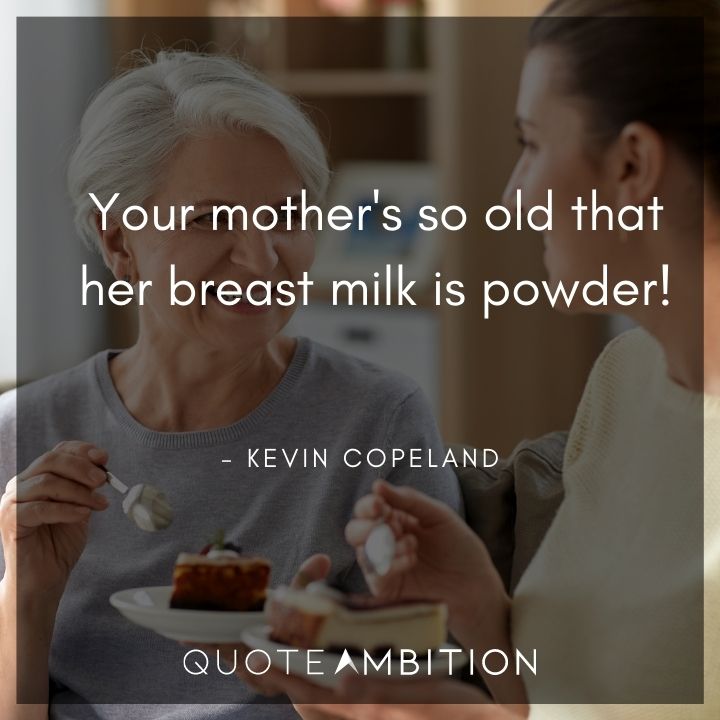 9. Latrell Spencer: "Oh, the deception, the betrayal. Man, you deceived me."
Marcus Copeland: "Look, man."
Latrell Spencer: "Negro, please. Didn't anyone tell you that this was an all-white party, huh? Someone get this jiggaboo away from me."
10. "Your mother's so stupid she exercises when she could just get like, liposuction or something!" – Heather Vandergeld
11. Kevin Copeland: "I wanna speak to your supervisor! Better yet, I'm gonna write a letter!"
Marcus Copeland: "You are in big trouble!"
Kevin Copeland: "Dear Mister Royal Hampton. I am a white woman in America."
12. "Somebody, throw Shamu back in the ocean." – Lisa
13. "Your mother's *ss is so hairy, it looks like Don King's about to pop out and say, 'Only in America!'" – Marcus Copeland
Also read: Nacho Libre Quotes, Major Payne Quotes
Funny White Chicks Quotes
14. "What do you mean 'broke?' Like, Martha Stewart broke? Or MC Hammer broke?" – Heather Vandergeld
15. Tiffany Wilson: "And you know, Heather totally hates you because you slept with her boyfriend."
Brittany Wilson: "Oh my God! So what? I sleep with everyone's boyfriend!"
16. "These starving kids in Africa make me so sad. They don't even have to try to be skinny!" – Megan Vandergeld
17. "Once you go Black, you're gonna need a wheelchair." – Latrell Spencer
18. Tori: "I am so glad I got waxed today."
Karen: "Ugh, me too. What did you get?"
Tori: "The Bald Eagle."
Karen: "I got the Bermuda Triangle."
Lisa: "The Landing Strip."
Marcus Copeland: "I got the Buckwheat."
19. Kevin Copeland: "How about this?"
Lisa: "You b*tch, that's so terrible."
Kevin Copeland: "Okay, I'm going to go get help, okay. You need professional help."
20. Kevin Copeland: "I'm gonna have a BF!"
Marcus Copeland: "Oh my God, she's gonna have a b*tch fit!"
21. "White meat only." – Latrell Spencer
22. "Take good care of him, oh, and teach him how to say 'Yo quiero Taco Bell.' Okay?" – Marcus Copeland
Also read: Funny Quotes
Short White Chicks Quotes to Make You Laugh
23. "I know you hookers don't think this is over with." – Marcus Copeland
24. "Oopsie! I had a poopsie!" – Marcus Copeland
25. "She don't know it yet, but that's 'wifey' right there." – Latrell Spencer
26. "I am so frickin' pissed." – Tiffany Wilson
White Chicks Quotes for Pop Culture Fans
27. "I don't see why I gotta go out with Buffy the White Girl Slayer." – Marcus Copeland
28. "Look, King Kong. Why don't you take you and your 1980s pick-up lines, climb all the way up to the top of the Empire State Building, beat on your big old monkey chest, and then jump off? Excuse me." – Marcus Copeland
29. Kevin Copeland: "Has anyone ever told you you look just like Denzel Washington?
Section Chief Elliott Gordon: "Yeah, actually, I have heard it once or twice."
Kevin Copeland: "What a beautiful chocolate man! Beautiful!"
30. "First of all, I go to Dr. Dorf, and he totally messes up my nose job. I ask him to make me look like Gwyneth Paltrow. I get off the surgery table looking like freakin' Shrek. Then I get here, and Mr. Harper makes me feel like I'm some dumb blonde with fake boobs going to a Hugh Hefner party." – Kevin Copeland
Did White Chicks Show You What It's Like to Put Yourself Into Other People's Shoes?
It is a known fact that the world is made up of billions of individuals of different races, social classes, and genders. But, sometimes, we still forget that our realities are not the same as others.
In White Chicks, we can see how the two brothers, Marcus and Kevin, experience the perks of being white and rich and the downsides of being a woman. Their FBI mission not only taught them about their line of work but also to be more empathetic and kind to people they quickly judged.
It is incredible how the characters learned so much from the experiences of others. The world may be full of different people, but at the end of the day, we are all still just humans.
We hope these White Chicks quotes were able to brighten up your day and teach you about kindness. Face the world with a smile on your face, and make sure to practice empathy.
Which White Chicks quote is your favorite? Did you enjoy reading this quote collection? Comment your answers below!
Read Next: