A daily dose of dignity quotes is an excellent way to start your day on a positive note!
We're all faced with challenges in this crazy ride we call life. And, in each challenge, our values, morals, and principles are constantly tested. 
It may be easy for some to maintain their dignity, but there may be times throughout their lives when this is put to the test.
So, what will you do if this happens and you have to decide?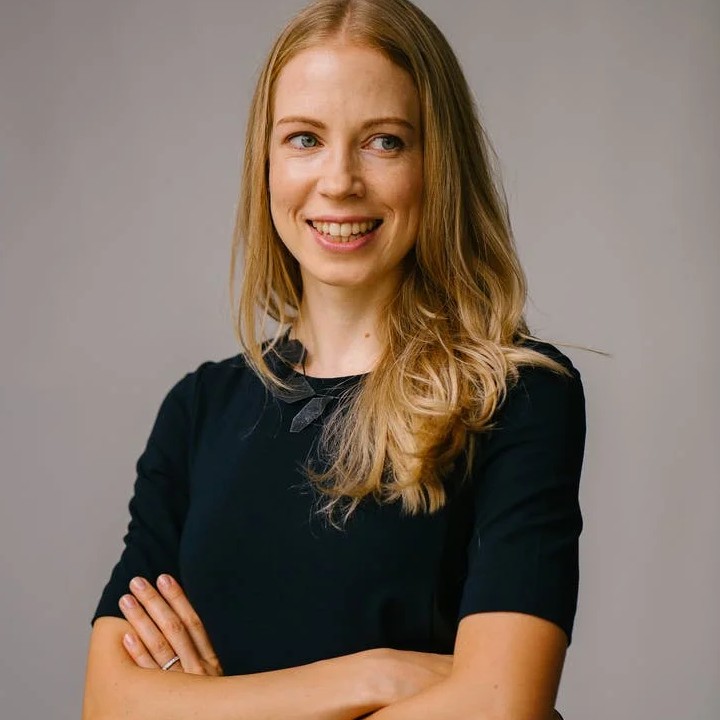 For everyone who faces the same dilemma, the answer is in the collection; keep it handy so that you can reap the most benefits from it. 
Check the full list here.
And make sure to read these respect quotes and positive quotes.
Best Dignity Quotes
1. "Human dignity is the same for all human beings: when I trample on the dignity of another, I am trampling on my own." – Pope Francis
2. "No power on this earth can destroy the thirst for human dignity." – Nelson Mandela
3. "Do not change your dignity by popularity." – Steve Maraboli
4. "You should never sacrifice three things: your family, your heart, and your dignity." – Anonymous
5. "All human beings are born free and equal in dignity and rights." – Eleanor Roosevelt
6. "Dignity is as essential to human life as water, food, and oxygen." – Laura Hillenbrand
7. "Our dignity is not in what we do, but what we understand." – George Santayana
8. "True dignity is never gained by place, and never lost when honors are withdrawn." – Philip Massinger
9. "One's dignity may be assaulted, vandalized, and cruelly mocked, but it can never be taken away unless it is surrendered." – Michael J. Fox
10. "Dignity will only happen when you realize that having someone in your life doesn't validate your worth." – Shannon L. Alder
11. "Keep your dignity and don't lower yourself to their level. True strength is being adult enough to walk away from the nonsense with your head held high." – Anonymous
12. "There is dignity in your being even if there's indignity in what you're doing." – Tariq Ramadan
13. "Dignity and pride are not only two different feelings but, in some ways, opposites. You can step on your pride to preserve your dignity. You can destroy your dignity because of your pride." – Luigina Sgarro
Famous Dignity Quotes
14. "Dignity does not consist in possessing honors, but in the consciousness that we deserve them." – Aristotle
15. "The dignity of man requires obedience to a higher law, to the strength of the spirit." – Mahatma Gandhi
16. "Dignity had always gotten us through. It was a choice, and not always the easy one, but the people I respected most in life made it, again and again, every single day." – Michelle Obama
17. "The ideal man bears the accidents of life with dignity and grace, making the best of circumstances." – Aristotle
18. "Any man or institution that tries to rob me of my dignity will lose." – Nelson Mandela
19. "Dignity does not come from avenging insults, especially from violence that can never be justified. It comes from taking responsibility and advancing our common humanity." – Hillary Clinton
20. "We learned about dignity and decency, that how hard we work matters much more than we do. That helping others means much more than taking advantage of oneself." – Michelle Obama
21. "Dignity, and even holiness too, sometimes, are more questions of coat and waistcoat than some people imagine." – Charles Dickens
22. "Dignity is to have a dream, a strong one, which gives you a vision, a world where you have a place, where whatever it is you have to contribute makes a difference." – Fatima Mernissi
Also read: Famous Quotes, Inspirational Quotes
Inspirational Dignity Quotes to Live By
23. "Be strong. Live honorably and with dignity. When you don't think you can hold on." – James Frey
24. "By a lie, a man throws away and, as it were, annihilates his dignity as a man." – Immanuel Kant
25. "Dignity is like a perfume; those who use it are scarcely conscious of it." – Christina of Sweden
26. "Honor yourself by acting with dignity and composure." – Allan Lokos
27. "Dignity is not negotiable. Dignity is the honor of the family." – Vartan Gregorian
28. "I'll take my destiny, whatever that may be, but I'm going to fight for my dignity and my honor." – Ferdinand Marcos
29. "When it comes to human dignity, we cannot make compromises." – Angela Merkel
30. "The most luxurious possession, the richest treasure anybody has, is his personal dignity." – Jackie Robinson
31. "Chasing a person doesn't give you value or build values in you. You earn your value by chasing morality and practicing dignity." – Shannon L. Alder
32. "Every man has his dignity. I'm willing to forget mine, but at my own discretion and not when someone else tells me to." – Denis Diderot
33. "Dignity is never silent. It has a voice, heart, and soul. Truth and courage are its foundation. It will stand against the masses and speak the truth. Because every great person has always done what others found fear in doing." – Shannon L. Alder
Also read: Quotes to Live By
Human Dignity Quotes
34. "Money is not God, and human dignity is very important." – Jim Brown
35. "Human rights rest on human dignity. The dignity of man is an ideal worth fighting for and worth dying for." – Robert C. Maynard
36. "Your personal dignity was always more important to you than mere emotion, wasn't it?" – Rachel Caine
37. "Human dignity is better served by embracing knowledge." – John Polanyi
38. "When people begin to ignore human dignity, it will not be long before they begin to ignore human rights." – Gilbert K. Chesterton
39. "When an individual is protesting society's refusal to acknowledge his dignity as a human being, his very act of protest confers dignity on him." – Bayard Rustin
40. "Human dignity is based upon freedom and freedom upon human dignity. The one presupposes the other." – Rollo May
Also read: Consistency Quotes, Perseverance Quotes
Dignity and Respect Quotes
41. "We all need to treat each other with human dignity and respect." – Madonna
42. "We must build a new world, a far better world, one in which the eternal dignity of man is respected." – Harry S. Truman
43. "Every man has the right to be treated with dignity and respect. No one can humiliate or abuse you verbally." – Anonymous
44. "Self-respect is the fruit of discipline, the sense of dignity grows with the ability to say no to oneself." – Abraham Heschel
45. "All souls are beautiful and precious, deserving of dignity and respect, and worthy of peace, joy, and love." – Bryant McGill
46. "Natural dignity of mind or manners can never be concealed; it ever commands our respect: assumed dignity, or importance, excites our ridicule and contempt." – Joseph Bartlett
Short Dignity Quotes to Reflect On
47. "The dignity of man is in free choice." – Max Frisch
48. "Without dignity, identity is erased." – Laura Hillenbrand
49. "Dignity is the mother of good manners." – Anonymous
50. "Dignities are like faces; no two are the same." – Rex Stout
51. "To hide feelings when you are near crying is the secret of dignity." – Dejan Stojanovic
52. "When boasting ends, their dignity begins." – Owen D. Young
53. "Human rights must work to uplift human dignity." – Rodrigo Duterte
54. "Dignity is the reward of obeying your heart." – Wes Fesler
55. "When you lose, lose with dignity. When you win, win with dignity too." – Anonymous
Also read: Short Quotes
Powerful Dignity Quotes for a Better Life
56. "Death with dignity is better than life with humiliation." – Hussain Ibn Ali
57. "In love, swallow your pride, but never your dignity." – Carlos Salinas
58. "Every life deserves a certain amount of dignity, no matter how poor or damaged the shell that carries it." – Rick Bragg
59. "There is no dignity quite so impressive, and no one independence quite so important, as living within your means." – Calvin Coolidge
Also read: Powerful Quotes
Dignity Quotes for Women
60. "I do not wish them to have power over men but over themselves." – Mary Wollstonecraft
61. "Women have the right to insist that their dignity be respected." – Pope John Paul II
62. "I have a lot of dignity and am my own woman who does not dance to anyone's tunes." – Ileana D'Cruz
63. "Be a woman of confidence and self-respect; give a man a reason worth fighting for." – Nikki Rowe
64. "When values disappear, the first people to suffer are women because people start losing their respect for women." – Rula Ghani
65. "The woman who doesn't require validation from anyone is the most feared individual on the planet." – Mohadesa Najumi
66. "Every woman that finally figured out her worth has picked up her suitcases of pride and boarded a flight to freedom, which landed in the valley of change." – Shannon L. Alder
67. "It is time to effect a revolution in female manners—time to restore to them their lost dignity." – Mary Wollstonecraft
Also read: Strong Women Quotes
Deep Dignity Quotes That You Will Enjoy
68. "Nothing is so essential as dignity. Time will reveal who has it and who has it not." – Elizabeth Gilbert
69. "Perhaps the only true dignity of man is his capacity to despise himself." – George Santayana
70. "Dignity is like air. When you breathe easily, you don't think about it. But, when you don't have enough of it, all you can think about is air, air, more air." – Aigul Aubanova
71. "Place confers no dignity upon some men; like a balloon, the higher they rise the smaller they look." – G. D. Prentice
72. "There is a lot of dignity in having the ability to confront the inconsequence of reality." – Martin Esslin
73. "Dignity is appreciated by dignity, the pot of dried fish is known to the dog." – Tamil Proverb
74. "Dignity has no price, when someone starts making small concessions, in the end, life loses all meaning." – José Saramago
75. "When there is oppression and dictatorship, by not speaking out, we lose our dignity." – Asma Jahangir
76. "Seeing a person lose their dignity used to be uncomfortable, and now it is expected as part of a program with which we feel comfortable." – Lisa Kudrow
77. "Dignity does not float down from heaven; it cannot be purchased nor manufactured. It is a reward reserved for those who labor with diligence." – Bill Hybels
78. "I believe in the dignity of labor, whether with head or hand; that the world owes no man a living but that it owes every man an opportunity to make a living." – John D. Rockefeller
79. "What should move us to action is human dignity: the inalienable dignity of the oppressed, but also the dignity of each of us. We lose dignity if we tolerate the intolerable." – Baltasar Gracian
80. "It's hard as hell to hold on to your dignity when the risen sun is too bright in your losing eyes, and that's what I was thinking about as we hunted for bad guys through the ruins of a city that didn't exist." – John Green
Also read: Deep Meaningful Quotes
Which Quotes Boosted Your Self-Esteem and Helped You Live a Better Life?
These dignity quotes have been handpicked to help you maintain a positive attitude and find inspiration in your daily life. You're in good hands because this collection contains the best quotes from famous people worldwide, as well as ordinary people we can all relate to.
Remember that your dignity reflects the type of person you are. That's why you should never let anything trivial take it away from you. Living a dignified life may be difficult, but it is well worth it.
If you live a life that abides by your principles, you will attract more positive people and circumstances. Keep this collection of dignity quotes handy for when you need to make wise decisions in life. With that, we hope that our collection today was able to inspire you to show others that you are worthy of their honor and respect.
Which of these dignity quotes helped you see yourself in a new light? Did we leave out any of your favorite dignity quotes? Please, add them in the comments section below.
Read Next: