Life is not all sunshine and rainbows, so check out this list of attitude quotes that will remind you to keep going despite the challenges you face every day.
Difficulties are not given to us to go just for the sake of it. But instead, it is a part of life and the process of becoming a better version of ourselves. So, it's okay to feel down sometimes and let those hardships be a lesson for us.
Let's not dwell on problems and difficulties; today might not be the perfect day, but tomorrow will always be another day to keep going.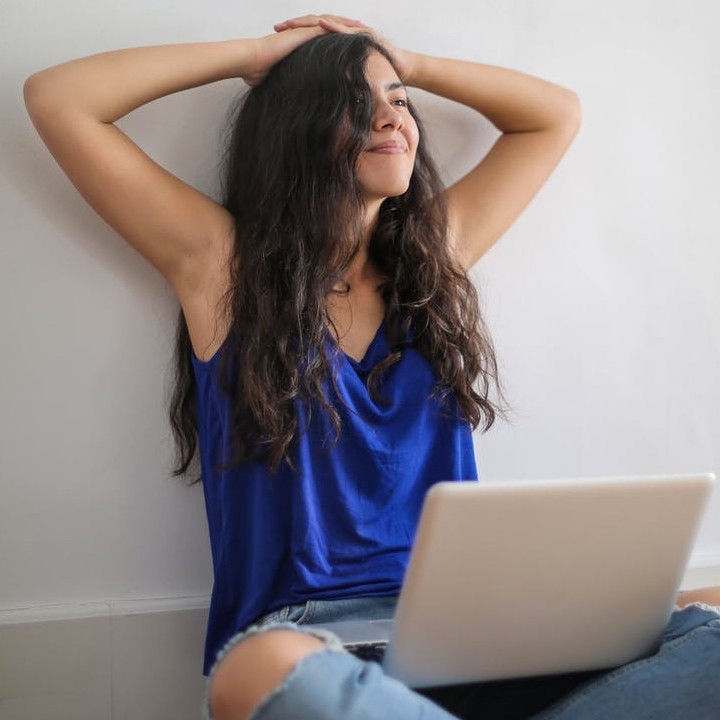 To remind you that life is a beautiful gift, we've gathered some quotes that will help you start your everyday life with a positive mindset.
Check out the complete list below.
And make sure to read these positive quotes and success quotes.
Best Attitude Quotes
1. "Having a positive mental attitude is asking how something can be done rather than saying it can't be done." – Robert Foster Bennett
2. "Our attitude towards life determines life's attitude towards us." – John Mitchell
3. "Weakness of attitude becomes weakness of character." – Albert Einstein
4. "Attitude is everything, so pick a good one." – Wayne Dyer
5. "Adopting the right attitude can convert a negative stress into a positive one." – Hans Selye
6. "We are all in the gutter, but some of us are looking at the stars." – Oscar Wilde
7. "Your attitude decides your position." – Priyanshu Singh 
8. "Your attitude is more important than your capabilities. Similarly, your decision is more important than your capabilities." – Jack Ma
9. "Your attitude can take you forward or your attitude can take you down. The choice is always yours!" – Catherine Pulsifer
10. "Your attitude, not your aptitude, will determine your altitude." – Zig Ziglar
Famous Attitude Quotes
11. "Nothing can stop the man with the right mental attitude from achieving his goal; nothing on earth can help the man with the wrong mental attitude." – Thomas Jefferson
12. "Everything can be taken from a man but one thing: the last of human freedoms—to choose one's attitude in any given set of circumstances, to choose one's own way." – Viktor Frankl
13. "The greatest discovery of all time is that a person can change his future by merely changing his attitude." – Oprah Winfrey
14. "Attitude is the frame in which you view the world, the hue in which people see you, the tone in which they hear you and the mood for all your day's activities." – Anonymous
15. "If you don't like something, change it. If you can't change it, change your attitude." – Maya Angelou
16. "My attitude is that if you push me towards something that you think is a weakness, then I will turn that perceived weakness into a strength." – Michael Jordan
17. "Your attitude screams about the bursting colors of your soul and the rhythm of your heart without the need for any words." – Anonymous
18. "When you take control of your attitude, you take control of your life." – Roy T. Bennett
19. "Know that your success is based entirely on your attitude, your commitment, and self-discipline. You are the only person who can generate a new mindset." – Ellen Mensap
20. "We believe that a great attitude is a prerequisite for success." – Jay Wright
Also read: Famous Quotes
Inspirational Attitude Quotes
21. "There is hope in that attitude of yours, you can love, attract and give people what they deserve." – Anonymous
22. "I certainly don't regret my experiences because, without them, I couldn't imagine who or where I would be today. Life is an amazing gift to those who have overcome great obstacles, and attitude is everything!" – Sasha Azevedo
23. "Wake up with an attitude of changing your dreams into reality." – Anonymous
24. "Learn to live with the attitude that suits best not only for you but also for people around you." – Anonymous
25. "You cannot control what happens to you, but you can control your attitude toward what happens to you, and in that, you will be mastering change rather than allowing it to master you." – Brian Tracy
26. "Keep a good attitude and do the right thing even when it's hard. When you do that you are passing the test. And God promises you your marked moments are on their way." – Joel Osteen
Also read: Inspirational Quotes, Life Quotes
Short but Motivational Attitude Quotes
27. "Attitude is a little thing that makes a big difference." – Winston Churchill
28. "Your attitude is your point of view towards people and things." – Anonymous
29. "You can achieve something better with an attitude of gratitude." – Anonymous
30. "You can often change your circumstances by changing your attitude." – Eleanor Roosevelt
Also read: Short Quotes, Motivational Quotes
Powerful Quotes to Influence a Positive Attitude
31. "A strong positive attitude will create more miracles than any wonder drug." – Patricia Neal
32. "Keeping one's attitude positive, especially when the world conspires to make us mad, is one of the great accomplishments of life." – Brendon Burchard
33. "The place to start a positive attitude is with the little things. If you can learn to appreciate them and be grateful for them, you'll appreciate the big things as well as everything in between." – John Maxwell
34. "Be positive. Your mind is more powerful than you think. What is down in the well comes up in the bucket. Fill yourself with positive things." – Tony Dungy
35. "With a positive attitude it is possible to turn situations of failure into success." – Dan Miller
36. "A positive attitude is a person's passport to a better tomorrow." – Jeff Keller
37. "If you have a positive attitude and constantly strive to give your best effort, eventually you will overcome your immediate problems and find you are ready for greater challenges." – Pat Riley
38. "A positive attitude causes a chain reaction of positive thoughts, events, and outcomes. It is a catalyst and it sparks extraordinary results." – Wade Boggs
39. "A positive attitude is not something that you acquire but instead is the active mental process of pointing your thoughts away from despair to that of rejoicing." – Byron R. Pulsifer
40. "Two things define you: your patience when you have nothing and your attitude when you have everything." – George Bernard Shaw
41. "A positive attitude towards life is the strongest shield against the demoralizing arrows of life!" – Mehmet Murat İldan
42. "A positive atmosphere nurtures a positive attitude, which is required to take positive action." – Richard M. Devos
43. "You just keep a positive attitude no matter what comes in your way – challenges, roadblocks – don't let it faze you, and you can overcome anything." – Rose Namajunas
44. "Keep a positive attitude, even if results don't seem to be occurring as quickly as you want them to." – James Thompson
45. "A positive attitude may not solve all our problems but that is the only option we have if we want to get out of problems." – Subodh Gupta
Attitude Quotes for a Happier Mindset
46. "Having a positive belief that it will all be okay just means that you hustle and make it work because failure is not even an option in your own mind." – Natalie Massenet
47. "Keep your face always toward the sunshine—and shadows will fall behind you." – Walt Whitman
48. "I believe if you keep your faith, you keep your trust, you keep the right attitude, if you're grateful, you'll see God open up new doors." – Joel Osteen
49. "If you can change your mind, you can change your life." – William James
50. "Count your blessings. Focus on what you've got. Spread the positive vibes." – Jyoti Patel
51. "A positive mindset is something every human can work on, and everyone can learn how to enroll in it." – Deeksha Arora 
52. "Happiness is an attitude of mind, born of the simple determination to be happy under all outward circumstances." – Anonymous
Attitude Quotes That'll Improve Your Outlook
53. "Our attitude towards others determines their attitude towards us." – Earl Nightingale
54. "Attitude can have a huge impact on one's career. Thinking positively will prepare you to respond appropriately during trying times." – Jane Aniston
55. "The attitude is very important. Because your behavior radiates how you feel." – Lou Ferrigno
56. "We cannot choose the things that will happen to us. But we can choose the attitude we will take toward anything that happens. Success or failure depends on your attitude." – Alfred Armand Montapert
57.. "Develop an attitude of gratitude, and give thanks for everything that happens to you, knowing that every step forward is a step toward achieving something bigger and better than your current situation." – Brian Tracy
58. "The key to life is your attitude. Whether you're single or married or have kids or don't have kids, it's how you look at your life, what you make of it. It's about making the best of your life wherever you are in life." – Candace Bushnell
59. "The meaning of things lies not in the things themselves, but in our attitude towards them." – Antoine de Saint-Exupéry
60. "When you get up in the morning, you need to remind yourself of the decision you've made to have a positive attitude. You need to manage your thinking and direct your actions so that they are consistent with your decision." – John C. Maxwell
61. "If you need to change anything in your life it should be your attitude towards life." – Anonymous
62. "A bad attitude is like a flat tire. If you don't change it, you'll never go anywhere." – Anonymous
Great Attitude Quotes for Tough Times
63. "Your living is determined not so much by what life brings to you as by the attitude you bring to life; not so much by what happens to you as by the way your mind looks at what happens." – Kahlil Gibran
64. "Each day is a special gift from God, and while life may not always be fair, you must never allow the pains, hurdles, and handicaps of the moment to poison your attitude and plans for yourself and your future." – Og Mandino
65. "Changing attitude is the only key to deal with change." – Anonymous
Attitude Quotes to Help You Focus On Good Things
66. "It is our attitude at the beginning of a difficult task which, more than anything else, will affect its successful outcome." – William James
67. "In one minute you can change your attitude and in that minute you can change your entire day." – Spencer Johnson
68. "If we could change ourselves, the tendencies in the world would also change. As a man changes his own nature, so does the attitude of the world change towards him." – Mahatma Gandhi
69. "Start each day by affirming peaceful, contented, and happy attitudes, and your days will tend to be pleasant and successful." – Norman Vincent Peale
70. "You cannot tailor-make the situations in life but you can tailor-make the attitudes to fit those situations." – Zig Ziglar
Do You Find It Challenging to Keep a Positive Attitude? 
With all the negative things that we experience every day, keeping a good attitude toward other people and ourselves can be challenging. Things like misunderstandings or problems at work, at home, or even with friends can influence how we interact with others. However, let's not allow these things to ruin our attitude and character as a person.
We should not let a single negative thing be the reason to conform and dwell on sadness. Instead, take a deep breath, and fill your mind with good and positive things.
We are not expected to always have a good attitude toward others because no one is perfect. But, we hope that this collection was able to enlighten you on how having a good and positive attitude can impact our lives.
Which of these quotes struck you the most? Are there other attitude quotes you'd like to share with us? Feel free to discuss it below!