This list of the best Audre Lorde quotes will give you the courage to speak out and spark change!
Audre Lorde was a prolific American writer and poet who stood firm on her beliefs and advocacies. She was also an activist, a leader, a game changer, but most of all, an inspiration to everyone who heard her speak and read her pieces.
Most of her writings were focused on feminism, racism, discrimination, community, and love. Due to the nature of her works, there are many life lessons you can pick up from her writings.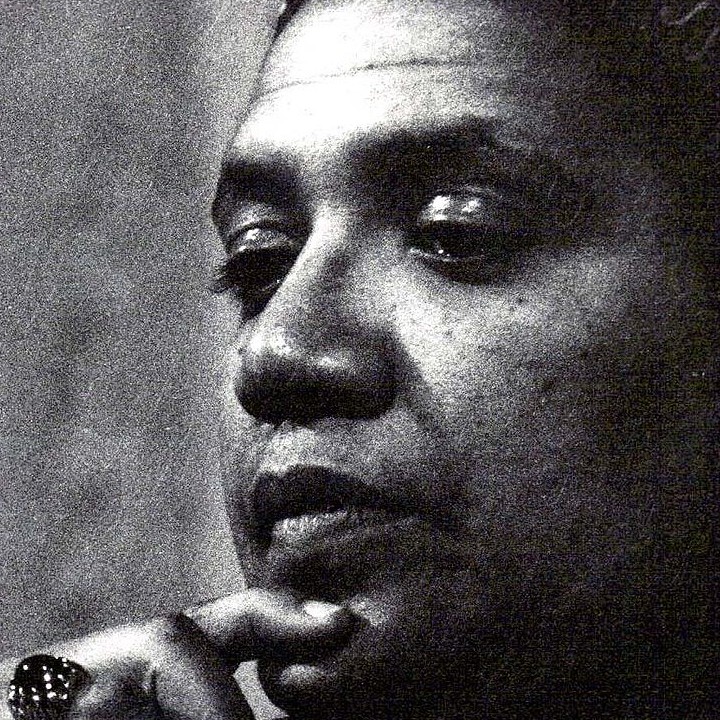 So, to give you a glimpse of what she fought for and what she believed in, make sure you don't miss any of the quotes below!
Continue reading here.
And don't forget to check out these Toni Morrison quotes and James Baldwin quotes too.
Best Audre Lorde Quotes
1. "I am deliberate and afraid of nothing."
2. "When I dare to be powerful—to use my strength in the service of my vision—then it becomes less and less important whether I am afraid."
3. "It is not our differences that divide us. It is our inability to recognize, accept, and celebrate those differences."
4. "Caring for myself is not self-indulgence. It is self-preservation, and that is an act of political warfare."
5. "If I didn't define myself, I would be crunched into other people's fantasies for me and eaten alive."
6. "For every real word spoken, for every attempt I had ever made to speak those truths for which I am still seeking, I had made contact with other women while we examined the words to fit a world in which we all believed, bridging our differences."
7. "Our feelings are our most genuine paths to knowledge."
8. "Pain is important—how we evade it, how we succumb to it, how we deal with it, how we transcend it."
9. "Sometimes we are blessed with being able to choose the time, and the arena, and the manner of our revolution. But more usually, we must do battle where we are standing."
Famous Audre Lorde Quotes
10. "My silences had not protected me. Your silence will not protect you."
11. "If you can't change reality, change your perceptions of it."
12. "Life is very short. What we have to do must be done in the now."
13. "Only by learning to live in harmony with your contradictions can you keep it all afloat."
14. "In a world of possibility for us all, our personal visions help lay the groundwork for political action."
15. "For the master's tools will never dismantle the master's house. They may allow us to temporarily beat him at his own game, but they will never enable us to bring about genuine change."
16. "There are many kinds of power—used and unused, acknowledged or otherwise."
17. "There is nothing as a single-issue struggle because we do not live single-issue lives."
18. "How are you practicing what you preach—whatever you preach, and who is exactly listening?"
19. "Difference is that raw and powerful connection from which our personal power is forged."
20. "I am trying to become the strongest person I can become to live the life I have been given and to help effect change toward a liveable future for this earth and for my children."
Also read: Famous Quotes, Strong Women Quotes
Audre Lorde Quotes That Will Inspire You to Make a Difference
21. "I am not free while any woman is unfree, even when her shackles are very different from my own."
22. "I have lived with that anger, ignoring it, feeding upon it, learning to use it before it laid my visions to waste, for most of my life."
23. "We have been raised to fear the yes within ourselves—our deepest cravings."
24. "I have come to believe over and over again that what is most important to me must be spoken, made verbal, and shared, even at the risk of having it bruised or misunderstood."
25. "You become strong by doing the things you need to be strong for."
26. "It is not difference which immobilizes us, but silence."
27. "Among those of us who share the goals of liberation and a workable future for our children there can be no hierarchies of oppression."
28. "In our work and in our living, we must recognize that difference is a reason for celebration and growth, rather than a reason for destruction."
29. "I know that my people cannot possibly profit from the oppression of any other group which seeks the right to a peaceful existence."
30. "We can learn to work and speak when we are afraid in the same way we have learned to work and speak when we are tired."
Also read: Inspirational Quotes, Motivational Quotes
Short but Profound Audre Lorde Quotes
31. "Women are powerful and dangerous."
32. "We need a movement that encourages you and me to define ourselves."
33. "In our world, divide and conquer must become define and empower."
34. "I do not want to be tolerated, nor misnamed. I want to be recognized."
35. "Anger, used, does not destroy. Hatred does."
36. "We are all in the process of becoming."
Also read: Short Quotes, Meaningful Quotes
Wise Audre Lorde Quotes to Ponder On
37. "If I speak to you in anger, at least I have spoken to you."
38. "Our future survival is predicated upon our ability to relate within equality."
39. "Unity implies the coming together of elements which are, to begin with, varied and diverse in their particular natures."
40. "I have a duty to speak the truth as I see it and share not just my triumphs, not just the things that felt good, but the pain. The intense, often unmitigated pain. It is important to share how I know survival is survival and not just a walk through the rain."
41. "Guilt is not a response to anger; it is a response to one's own actions or lack of action. If it leads to change then it can be useful, since it is then no longer guilt but the beginning of knowledge."
42. "We are powerful because we have survived, and that is what it is all about—survival and growth."
43. "And when we speak, we are afraid. Our words will not be heard nor welcomed. But when we are silent, we are still afraid. So it is better to speak remembering we were never meant to survive."
44. "Of course, I am afraid, because the transformation of silence into language and action is an act of self-revelation, and that always seems fraught with danger."
45. "We are all more blind to what we have than to what we have not."
46. "Within the war we are all waging with the forces of death, subtle and otherwise, conscious or not—I am not only a casualty, I am also a warrior."
Also read: Life Quotes
Audre Lorde Quotes on Love, Community, and the Self
47. "The love expressed between women is particular and powerful because we have had to love in order to live; love has been our survival."
48. "I am my best work—a series of road maps, reports, recipes, doodles, and prayers from the front lines."
49. "Without community, there is no liberation."
50. "Survival is the greatest gift of love." 
51. "Tomorrow belongs to those of us who conceive of it as belonging to everyone; who lends the best of ourselves to it, and with joy."
Audre Lorde Quotes About Feminism, Racism, and Discrimination
52. "Racism and homophobia are real conditions of all our lives in this place and time."
53. "Revolution is not a one-time event."
54. "Oppressed peoples are always being asked to stretch a little more, to bridge the gap between blindness and humanity."
55. "Unless one lives and loves in the trenches, it is difficult to remember that the war against dehumanization is ceaseless."
56. "Unacknowledged class differences rob women of each others' energy and creative insight."
57. "Anger is an appropriate reaction to racist attitudes, as is fury when the actions arising from those attitudes do not change."
58. "When I speak of change, I do not mean a simple switch of positions or a temporary lessening of tensions, nor the ability to smile or feel good. I am speaking of a basic and radical alteration in those assumptions underlining our lives."
59. "Hatred is the fury of those who do not share our goals, and its object is death and destruction. Anger is a grief of distortions between peers, and its object is change."
60. "Oppression is as American as apple pie."
Did These Audre Lorde Quotes Make Your Heart and Mind Roar With All the Things You Want to Speak Out About?
The world we live in today has become so judgemental and hurtful that it's hard to be honest about what you believe in. At times, you'd instead remain silent than speak out because people tend to judge what they hear and see without getting to know someone or the issue first.
But, according to Audre Lorde, silence will never be the answer. If you genuinely want change and want to make a difference, you have to make your voice be heard. Stand tall and firm, and let your thoughts and opinions echo throughout the world.
Remember that nothing in this life will come to you without effort; you have to fight for what you want. Aside from speaking out, make sure all your actions are purposeful and deliberate. Don't act for the sake of acting; instead, actively move toward your goals and the change you wish to achieve.
There may be uncountable instances of people or things trying to stop you and bring you down. But, remember that it is within you to continue on, and it is only through believing in your power that you'll be able to succeed. So, whenever you need a reminder, feel free to review our list of the best Audre Lorde quotes above!
Did you learn anything from this collection? Which Audre Lorde quotes inspired you to be a spark that starts change? We'd love to hear from you, so comment below!