Allow these education quotes to help you realize your full potential and guide you in making the world a better place.
In life, education is essential. It is a tool that brings light into our minds in the form of knowledge, wisdom, and even wit. Without it, we cannot fully comprehend everything that surrounds us.
We've gathered some of the best quotes that'll give you a sneak peek into what some of the world's most outstanding leaders, philosophers, and writers have to say about education.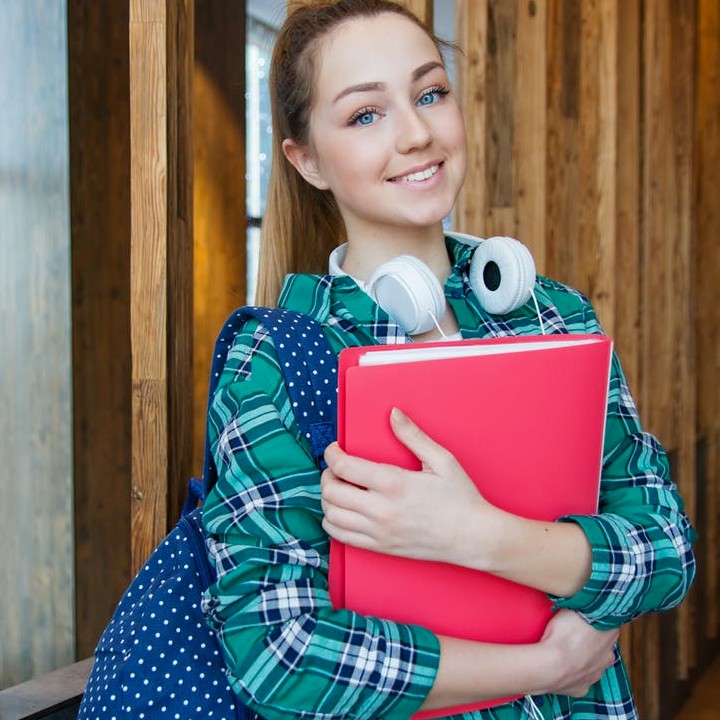 If you're curious to find out more, make sure you go through the complete list!
Start reading here.
And don't forget to check out these knowledge quotes and teacher quotes.
Best Education Quotes
1. "Education is the passport to the future, for tomorrow belongs to those who prepare for it today." – Malcolm X
2. "The highest result of education is tolerance." – Hellen Keller
3. "Education is the most powerful weapon which you can use to change the world." – Nelson Mandela
4. "Education is simply the soul of a society as it passes from one generation to another." – G.K. Chesterton
5. "The roots of education are bitter, but the fruit is sweet." – Aristotle
6. "Education is not preparation for life; education is life itself." – John Dewey
7. "Education is what remains after one has forgotten what one has learned in school." – Albert Einstein
8. "Education is one thing no one can take away from you." – Elin Nordegren
9. "Intelligence plus character—that is the goal of true education." – Martin Luther King, Jr.
10. "The aim of education is knowledge, not of facts, but of values." – William S. Burroughs
11. "Education is teaching our children to desire the right things." – Plato
12. "Education is the methodical creation of the habit of thinking." – Ernest Dimnet
13. "Education is the kindling of a flame, not the filling of a vessel." – Socrates
14. "The whole purpose of education is to turn mirrors into windows." – Sydney J. Harris
15. "Education's purpose is to replace an empty mind with an open one." – Malcolm Forbes
Famous Education Quotes
16. "Let us think of education as the means of developing our greatest abilities, because in each of us there is a private hope and dream which, fulfilled, can be translated into benefit for everyone and greater strength of the nation." – John F. Kennedy
17. "Education consists mainly of what we have unlearned." – Mark Twain
18. "An investment in knowledge pays the best interest." – Benjamin Franklin
19. "Upon the subject of education—I can only say that I view it as the most important subject which we as a people may be engaged in." – Abraham Lincoln
20. "Educating the mind without educating the heart is no education at all." – Aristotle
21. "The great aim of education is not knowledge but action." – Herbert Spencer
22. "By education, I mean an all-round drawing of the best in child and man in body, mind, and spirit." – Mahatma Gandhi
23. "Education: that which reveals to the wise, and conceals from the stupid, the vast limits of their knowledge." – Mark Twain
24. "The principal goal of education in the schools should be creating men and women who are capable of doing new things, not simply repeating what other generations have done." – Jean Piaget
25. "Education breeds confidence. Confidence breeds hope. Hope breeds peace." – Confucius
26. "The direction in which education starts a man will determine his future life." – Plato
27. "Education is a better safeguard of liberty than a standing army." – Edward Everett 
28. "Education is not the filling of a pail, but the lighting of a fire." – W.B. Yeats
29. "It is a miracle that curiosity survives formal education." – Albert Einstein
30. "To accuse others of one's own misfortunes is a sign of want of education. To accuse oneself shows that one's education has begun. To accuse neither oneself nor others shows that one's education is complete." – Epictetus
Also read: Famous Quotes, Life Quotes
Inspirational Education Quotes
31. "Learning starts with failure; the first failure is the beginning of education." – John Hersey
32. "Education is a continual process, it's like a bicycle. If you don't pedal you don't go forward." – George Weah
33. "Education must not simply teach work—it must teach life." – W. E. B. Du Bois
34. "A good education is a foundation for a better future." – Elizabeth Warren
35. "Education is helping the child realize his potentialities." – Eric Fromm
36. "Education is everything—education is your power, education is your way in life for whatever you want to do." – Ciara
37. "Education makes a people easy to lead but difficult to drive; easy to govern, but impossible to enslave." – Peter Brougham
38. "A child without education is like a bird without wings." – Tibetan Proverb
39. "Education is no longer thought of as a preparation for adult life, but as a continuing process of growth and development from birth until death." – Stephen Mitchell
40. "Education is not the piling on of learning, information, data, facts, skills, or abilities—that's training or instruction—but is rather making visible what is hidden as a seed." – Thomas Moore
Also read: Inspirational Quotes, Communication Quotes
Education Quotes That Are Full of Wisdom
41. "Education without values, as useful as it is, seems rather to make man a more clever devil." – C.S. Lewis
42. "Knowledge is power. Information is liberating. Education is the premise of progress, in every society, in every family." – Kofi Annan
43. "Education is the ability to listen to almost anything without losing your temper or your self-confidence." – Robert Frost
44. "Education is the best friend. An educated person is respected everywhere. Education beats the beauty and the youth." – Chanakya
45. "Education is the key that unlocks the golden door to freedom." – George Washington Carver
46. "Education is the mother of leadership." – Wendell Willkie
47. "The great end of education is to discipline rather than to furnish the mind; to train it to the use of its own powers rather than to fill it with the accumulation of others." – Tyron Edwards
48. "Education is the transmission of civilization." – Will Durant
49. "Education is not just about going to school and getting a degree. It's about widening your knowledge and absorbing the truth about life." – Shakuntala Devi
50. "Education is the movement from darkness to light." – Allan Bloom
51. "Education is the key to success in life, and teachers make a lasting impact in the lives of their students." – Solomon Ortiz
52. "Never let formal education get in the way of your learning." – Mark Twain
Also read: Curiosity Quotes, Graduation Quotes
Great Education Quotes to Show Its Importance to the World
53. "Education is for improving the lives of others and for leaving your community and world better than you found it." – Marian Wright Edelman
54. "If you are planning for a year, sow rice; if you are planning for a decade, plant trees; if you are planning for a lifetime, educate people." – Chinese Proverb
55. "When you educate one person you can change a life, when you educate many you can change the world." – Shai Reshef
56. "The progress of the world depends almost entirely upon education." – George Eastman
57. "Education should light a fire within us to improve us and help our world." – Sarah Joseph
58. "The main hope of a nation lies in the proper education of its youth." – Desiderius Erasmus Roterodamus
Also read: Learning Quotes
More Education Quotes That Will Change Your Perspective
59. "Formal education will make you a living; self-education will make you a fortune." – Jim Rohn
60. "Education is a progressive discovery of our own ignorance." – Will Durant
61. "Education costs money, but then so does ignorance." – Claus Moser
62. "The ability to read, write, and analyze; the confidence to stand up and demand justice and equality; the qualifications and connections to get your foot in the door and take your seat at the table—all of that starts with education." – Michelle Obama
63. "The content of a book holds the power of education and it is with this power that we can shape our future and change lives." – Malala Yousafzai
64. "Education is too important to be left solely to educators." – Francis Keppel
65. "Education is supposed to juice your curiosity, not diminish or sate it." – Walter Isaacson
66. "The aim of education should be to teach us rather how to think, than what to think—rather to improve our minds, so as to enable us to think for ourselves than to load the memory with thoughts of other men." – Bill Beattie
67. "Education begins at home. You can't blame the school for not putting into your child what you don't put into him." – Geoffrey Holder
68. "If we want our children to value education, then we must show our appreciation for knowledge." – Brad Sherman
69. "I believe that education is all about being excited about something. Seeing passion and enthusiasm helps push an educational message." – Steve Irwin
70. "Education is a painful, continual, and difficult work to be done in kindness, by watching, by warning, by praise, but above all—by example." – John Ruskin
How Do You Think Education Affects the Way the World Works?
Education is essential to the advancement of the human race. It is a platform to achieve success and reach the pinnacle of one's goals. In fact, education is a weapon that brings people from all walks of life together, especially if they have the same purpose.
Learning also goes beyond critical and logical thinking. Aside from honing your skills to make sound decisions, it also cultivates your moral values, character development, and other methods of increasing mental strength.
With this, it's clear that obtaining an education is a long-term investment. After all, it'll not only help you be a successful individual in terms of work, but it will also give you the people and survival skills you need to thrive in this world. 
Which education quotes are your favorites? Share them in the comments section below!