If you want to develop self-awareness and transparency, these honesty quotes are perfect for you!
We find it hard to be honest because, at times, people judge us based on our actions, ideas, and opinions quickly. As a result, we become self-conscious and focus more on what other people say about us. This makes us keep more things to ourselves rather than being open with others.
But, to suppress or withhold our feelings and thoughts causes self-destruction and even pain. It hinders us from making ourselves happy, free, and comfortable. More than that, it locks us up in a particular situation that we don't particularly enjoy.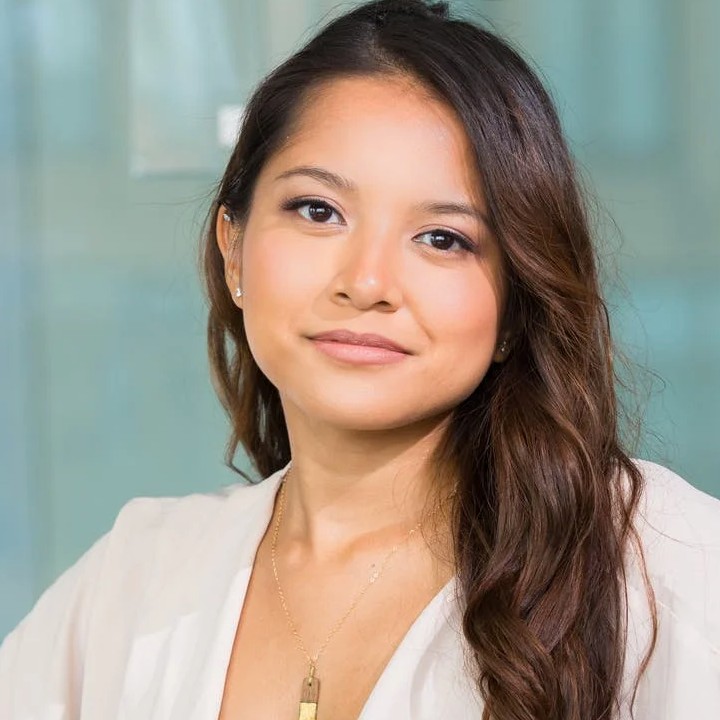 So, to help you out, we've gathered our favorite honesty quotes that will give you valuable life lessons. Add this list to your must-reads now!
Start reading here.
And don't forget to check out these forgiveness quotes and gratitude quotes.
Best Honesty Quotes
1."It is difficult, but not impossible, to conduct strictly honest business." – Mahatma Gandhi
2. "No matter what you do, stand up for who you are and be honest." – Bryant McGill
3. "The foundation stones for balanced success are honesty, character, integrity, faith, love, and loyalty." – Zig Ziglar
4. "Honesty and transparency make you vulnerable. Be honest and transparent anyway." – Mother Teresa
5. "It's difficult to be honest with others when you continue lying to yourself." – Carlos Wallace
6. "Honesty is a very expensive gift. Don't expect it from cheap people." – Warren Buffett
7. "Honesty is the fastest way to prevent a mistake from turning into a failure." – James Altucher
8. "When you're dishonest with yourself, you're disconnected from reality. You're going to make poor decisions. You're going to drop out of the moment and you're going to be less happy and you're going to be wrong." – Naval Ravikant
9. "Honesty is often very hard. The truth is often painful. But the freedom it can bring is worth trying." – Fred Rogers
10. "Telling the truth and making someone cry is better than telling a lie and making someone smile." – Paulo Coelho
Famous Honesty Quotes
11. "Being honest may not get you a lot of friends but it'll always get you the right ones." – John Lennon
12. "Honesty is for the most part less profitable than dishonesty." – Plato
13. "Honesty is the first chapter in the book of wisdom." – Thomas Jefferson
14. "To believe in something, and not to live it, is dishonest." – Mahatma Gandhi
15. "Honesty is the best policy." – Benjamin Franklin
16. "Honesty first; then courage; then brains—and all are indispensable." – Theodore Roosevelt
17. "If you tell the truth you don't have to remember anything." – Mark Twain
18. "No legacy is so rich as honesty." – William Shakespeare
19. "Hiding how you really feel and trying to make everyone happy doesn't make you nice, it just makes you a liar." – Jenny O'Connell
20. "Be honest with yourself and never settle for a life that is not true to who you are." – Anonymous
Also read: Kindness Quotes, Confidence Quotes
Inspiring Quotes That Will Encourage You to Be Honest
21. "We have to stand up for what we believe in, even when we might not be popular for it. Honesty starts with being ourselves, authentic and true to who we are and what we believe in, and that may not always be popular, but it will always let you follow your dreams and your heart." – Tabatha Coffey
22. "Honest hearts produce honest actions." – Brigham Young
23. "Truth is the most valuable thing we have. Let us economize it." – Mark Twain
24. "To be honest, as this world goes, is to be one man picked out of ten thousand." – William Shakespeare
25. "Be a reflection of what you'd like to see in others. If you want love, give love, if you want honesty, give honesty, if you want respect, give respect. You get in return what you give." – Anonymous
Also read: Inspirational Quotes, Encouraging Quotes
Short but Meaningful Honesty Quotes
26. "Honesty prospers in every condition of life." – Friedrich Schiller
27. "You can't lie to your soul." – Irvine Welsh
28. "Honesty saves everyone's time." – Anonymous
29. "An honest man's the noblest work of God." – Alexander Pope
30. "Rather fail with honor than succeed by fraud." – Sophocles
31. "Be kind and honest, and harmful poisons will turn sweet inside you." – Rumi
32. "Honest people don't hide their deeds." – Emily Bronte
33. "The real source of inner joy is to remain truthful and honest." – Dalai Lama
34. "You should not honor men more than truth." – Plato
35. "Honesty and loyalty are key." – Taylor Lautner
Also read: Short Quotes, Strength Quotes
Honesty Quotes That Will Change Your Perspective in Life
36. "Authenticity is a collection of choices that we have to make every day. It's about the choice to show up and be real. The choice to be honest. The choice to let our true selves be seen." – Brené Brown
37. "If you're not honest with yourself, how can you be truly honest with anyone else?" – Paul Williams
38. "Honesty has a power that very few people can handle." – Steven Aitchison
39. "Be honest, for God is the helper of honest people. Avoid telling lies since it will ruin your faith. Know that honest people are on the verge of nobility and honor, while liars are on the verge of collapse and destruction." – Imam Ali Ra
40. "If you can't be honest with yourself, you can't fix yourself. Admitting you have a problem is the first step for a good reason." – Ed Latimore
41. "Those of us who understand honesty as a fundamental spiritual practice know that simply being honest, like meditation, helps us to experience life more fully." – Susan Campbell
Also read: Attitude Quotes, Integrity Quotes
Quotes About Honesty and Trust
42. "If you want to be trusted, be honest." – Anonymous
43. "Leading your life honestly and truthfully will create trust and friendship." – Dalai Lama
44. "Whoever is careless with the truth in small matters cannot be trusted with important matters." – Albert Einstein
45. "Healthy relationships of all kinds are usually composed of honesty, trust, and respect." – Ace McCloud
Also read: Truth Quotes, Hope Quotes
Truth and Honesty Quotes to Guide You in Being More Transparent
46. "In the short run, lying is easy and honesty is hard. In the long run, honesty is easy and lying is hard. What you choose today makes your tomorrow." – Shane Parrish
47. "If you really want to be happy, you have to be present. One of the core tenets of being present is to be completely honest at all times." – Naval Ravikant
48. "Each time you are honest and conduct yourself with honesty, a success force will drive you toward greater success. Each time you lie, even with a little white lie, there are strong forces pushing you toward failure." – Joseph Sugarman
49. "Be honest with yourself. Base your preferences and beliefs on your deepest sense of self. Don't be swayed by social pressures or a need for affirmation. Uncover your purest 'you' through questioning yourself and challenging yourself." – Anonymous
50. "Honesty is more than not lying. It is truth telling, truth speaking, truth living, and truth loving." – James Faust
51. "Never be afraid to raise your voice for honesty and truth and compassion against injustice and lying and greed. If people all over the world would do this, it would change the earth." – William Faulkner
52. "Integrity is telling myself the truth. And honesty is telling the truth to other people." – Spencer Johnson
53. "We have to be honest about what we want and take risks rather than lie to ourselves and make excuses to stay in our comfort zone." – Roy T. Bennett
54. "When you walk a life of honesty, you live a life of truth." – Therese Benedict
55. "The more honest you are, the more open, the less fear you will have because there's no anxiety about being exposed or revealed to others." – Dalai Lama
56. "You have to be able to understand what your insecurities are if you want to change them. In order to do this, you are going to have to be very honest with yourself." – Jennifer Smith
57. "Being brutally honest with yourself is the best gift you can give yourself. It lets you find things out about yourself you never knew, and things you may discover that can make you feel good about who you are as a person. Always take time out to look inward." – Christopher Epstein
Honesty Quotes on Maintaining Good Relationships With Others
58. "The establishment of any relationship, both individual and expert, is honesty." – Alexander Mejia
59. "Friends are honest with each other. Even if the truth hurts." – Sarah Dessen
60. "Be honest with the people who love you. They deserve your honesty." – Anonymous
61. "One honest relationship can be more productive than fistfuls of business cards." – Susan Cain
62. "Honesty is one of the most important parts of any marriage." – Amanda Thompson
63. "Make yourself an honest man, and then you may be sure there is one less rascal in the world." – Thomas Carlyle
64. "Honesty, truth, and decency all link together—by loving all of these, we can improve our families, communities, and our society." – Estella Eliot
Deep and Wise Honesty Quotes
65. "You cannot con an honest man." – Ally Carter
66. "An honest man is believed without an oath, for his reputation swears for him." – Eliza Cook
67. "You're only responsible for being honest, not for someone else's reaction to your honesty." – Kelli Jae Baeli
68. "If you were completely honest to yourself about yourself, other people, and the world, you would never get disappointed. You would liberate yourself from all the illusions and falsehoods. This would give you great power." – Anonymous
69. "All I'm ever looking for in my work, in general, is honesty and truth and people being real to themselves." – O Tillett Wright
70. "To live a life of honesty and integrity is a responsibility of every decent person." – Noam Chomsky
Also read: Intention Quotes
Are You Being Transparent to Yourself and Others?
Being honest is one of the most essential character traits that people should have. It allows for peace of mind and the freedom to do the things you want in life.
We tend to choose the opposite of honesty because of fear of judgment. But, remember that honesty, truth, and integrity are always crucial no matter what we do or where we are.
We hope that this collection was able to help you have the courage to be open, not only to yourself but also to other people. Let these quotes be your foundation in living your life with honesty and integrity!
Which quotes are your favorites? Do you have more honesty quotes to share? We'd love to hear from you, so comment below!