Let these kindness quotes inspire you to spread goodness and love into the world.
No matter how small, kindness is an action that significantly impacts the world. Remember that even just simple words and little gestures of help can change someone's perspective in life. 
However, some of us are discouraged from being kind toward strangers when the world seems cruel. After all, it is terrifying to feel hurt by the actions of unkind people.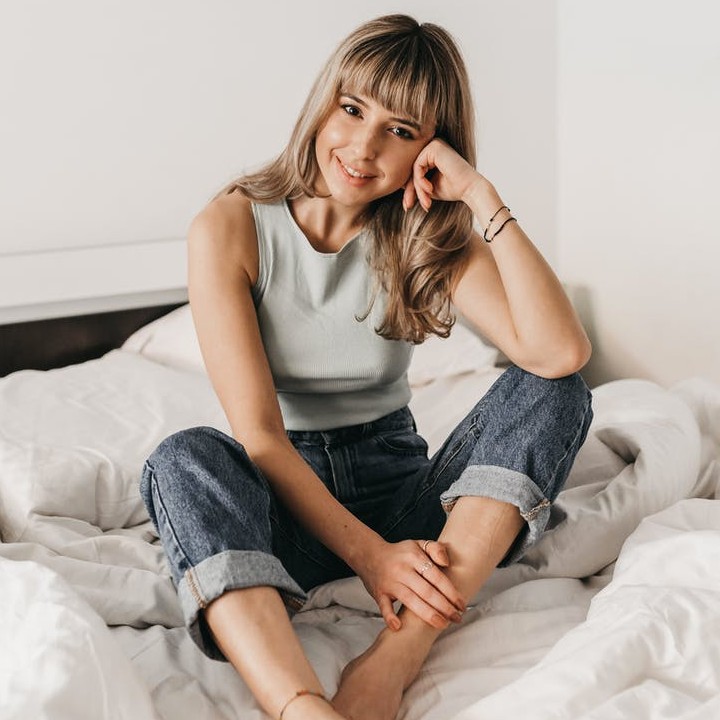 So, if you need some wise words to inspire you to do good, browse the quotes we've compiled below!
Start reading here.
And don't forget to check out these inspirational quotes and encouraging quotes.
Best Kindness Quotes
1. "Because that's what kindness is. It's not doing something for someone else because they can't, but because you can." – Andrew Iskander
2. "Kindness is doing what you can, where you are, with what you have." – RAKtivist
3. "A part of kindness consists in loving people more than they deserve." – Joseph Joubert
4. "No act of kindness, no matter how small, is ever wasted." – Aesop
5. "What wisdom can you find that is greater than kindness?" – Jean-Jacques Rousseau
6. "Sometimes it takes only one act of kindness and caring to change a person's life." – Jackie Chan
7. "Kindness is the light that dissolves all walls between souls, families, and nations." – Paramahansa Yogananda
8. "Remember, there's no such thing as a small act of kindness. Every act creates a ripple with no logical end." – Scott Adams
9. "Carry out a random act of kindness with no expectation of reward, safe in the knowledge that one day, someone might do the same for you." – Princess Diana
10. "Kind words can be short and easy to speak, but their echoes are truly endless." – Mother Teresa
11. "Human kindness has never weakened the stamina or softened the fiber of a free people. A nation does not have to be cruel to be tough." – Franklin D. Roosevelt
12. "Constant kindness can accomplish much. As the sun makes ice melt, kindness causes misunderstanding, mistrust, and hostility to evaporate." – Albert Schweitzer
13. "Kindness can transform someone's dark moment with a blaze of light. You'll never know how much your caring matters. Make a difference for another today." – Amy Leigh Mercree
14. "A kind gesture can reach a wound that only compassion can heal." – Steve Maraboli
15. "A single act of kindness throws out roots in all directions, and the roots spring up and make new trees." – Amelia Earhart
Kindness Quotes That Will Inspire You
16. "You can accomplish by kindness what you cannot by force." – Publilius Syrus
17. "Wherever there is a human being, there is an opportunity for a kindness." – Lucius Annaeus Seneca
18. "Tenderness and kindness are not signs of weakness and despair, but manifestations of strength and resolution." – Kahlil Gibran
19. "A kind act can sometimes be as powerful as a sword." – Rick Riordan
20. "Kindness is more important than wisdom, and the recognition of this is the beginning of wisdom." – Theodore Isaac Rubin
21. "Kindness implies the recognition of being of the same nature as others, being of a kind, in kinship." – Penelope Campling 
22. "When you are kind to others, it not only changes you, it changes the world." – Harold Kushner
23. "Do your little bit of good where you are. It's those little bits of good put together that overwhelm the world." – Desmond Tutu
24. "Unexpected kindness is the most powerful, least costly, and most underrated agent of human change." – Bob Kerrey
25. "Be kind whenever possible. It is always possible." – Dalai Lama
26. "Kindness in words creates confidence. Kindness in thinking creates profoundness. Kindness in giving creates love." – Lao Tzu
27. "How beautiful a day can be when kindness touches it!" – George Elliston
28. "Kindness is a passport that opens doors and fashions friends. It softens hearts and molds relationships that can last lifetimes." – Joseph B. Wirthlin
29. "Kindness is like snow. It beautifies everything it covers." – Kahlil Gibran
30. "When words are both true and kind, they can change the world." – Buddha
Also read: Confidence Quotes, Gratitude Quotes
Meaningful Quotes About Kindness
31. "How do we change the world? One random act of kindness at a time." – Morgan Freeman
32. "The smallest act of kindness is worth more than the greatest intention." – Kahlil Gibran
33. "No act of kindness is too small. The gift of kindness may start as a small ripple that over time can turn into a tidal wave affecting the lives of many." – Kevin Heath
34. "The best portion of a good man's life is his little, nameless, unremembered acts of kindness and of love." – William Wordsworth
35. "No kind action ever stops with itself. One kind action leads to another. Good example is followed." – Amelia Earhart
36. "Practice random kindness and senseless acts of beauty." – Anne Herbert.
37. "Perform a random act of kindness for someone: a smile, compliment, or a favor just for fun. These will multiply and spread very quickly." – Steven Brunkhorst
38. "Too often we underestimate the power of a touch, a smile, a kind word, a listening ear, an honest compliment, or the smallest act of caring, all of which have the potential to turn a life around." – Leo Buscaglia
39. "My wish for you is that you continue. Continue to be who and how you are to astonish a mean world with your acts of kindness. Continue to allow humor to lighten the burden of your tender heart." – Maya Angelou
40. "Kindness is an electrical spark of life that runs through all kingdoms and has a reciprocal action when shown to others." – Joe Hayes
Also read: Forgiveness Quotes, Honesty Quotes
Quotes to Encourage You to Spread Words of Kindness
41. "A kind word is like a spring day." – Russian Proverb
42. "Imagine what our real neighborhoods would be like if each of us offered, as a matter of course, just one kind word to another person." – Fred Rogers
43. "The only way to tell the truth is to speak with kindness. Only the words of a loving man can be heard." – Henry David Thoreau
44. "For attractive lips, speak words of kindness." – Audrey Hepburn
45. "Kind hearts are the gardens. Kind thoughts are the roots. Kind words are the blossoms. Kind deeds are the fruits." – Kirpal Singh
46. "Kind words do not cost much. Yet they accomplish much." – Blaise Pascal
47. "The words of kindness are more healing to a drooping heart than balm or honey." – Sarah Fielding
48. "Never lose a chance of saying a kind word." – William Makepeace Thackeray
49. "A word of kindness is seldom spoken in vain, while witty sayings are as easily lost as the pearls slipping from a broken string." – George D. Prentice
Also read: Famous Quotes, Motivational Quotes
Short Kindness Quotes
50. "Kindness begins with the understanding that we all struggle." – Charles F. Glassman
51. "Kindness is the sunshine in which virtue grows." – Robert G. Ingersoll
52. "Make kindness the norm." – The Random Acts of Kindness Foundation
53. "Kindness is the mark we leave on the world." – RAKtivist
54. "Kindness is the language which the deaf can hear, and the blind can see." – Mark Twain
55. "Kindness and politeness are not overrated at all. They're underused." – Tommy Lee Jones
56. "Kind people are the best kind of people." – Anonymous
57. "Always be a little kinder than necessary." – James Matthew Barrie
58. "In the end, only kindness matters." – Jewel
59. "Deliberately seek opportunities for kindness, sympathy, and patience." – Evelyn Underhill
60. "Being kind is giving even when it seems like you have nothing to give." – RAKtivist
61. "In a world where you can be anything, be kind." – Anonymous
62. "Kindness is the ability and desire to have a positive impact on others." – RAKtivist
63. "Kindness is making someone smile if only for a moment." – RAKtivist
64. "The world is full of kind people. If you can't find one, be one." – Anonymous
Also read: Short Quotes, Strength Quotes
Kindness Quotes on Living Your Life With Love
65. "Kindness is love made visible." – H. Swanepoel
66. "Love and kindness are never wasted. They always make a difference. They bless the one who receives them, and they bless you, the giver." – Barbara De Angelis
67. "I have never met a person whose greatest need was anything other than real, unconditional love. You can find it in a simple act of kindness toward someone who needs help. There is no mistaking love. It is the common fiber of life, the flame that heats our soul, energizes our spirit, and supplies passion to our lives." – Elisabeth Kübler-Ross
68. "Kindness is loving yourself enough to love those around you." – RAKtivist
69. "Compassion isn't about solutions. It's about giving all the love that you've got." – Cheryl Strayed
Also read: Love Quotes, Hope Quotes
Wise Quotes About Kindness and Compassion
70. "That is what compassion does. It challenges our assumptions, our sense of self-limitation, worthlessness, of not having a place in the world, our feelings of loneliness and estrangement. These are narrow, constrictive states of mind. As we develop compassion, our hearts open." – Sharon Salzberg
71. "The best part of life is not just surviving, but thriving with passion and compassion and humor and style and generosity and kindness." – Maya Angelou
72. "Kindness is choosing love over hate, light over darkness, compassion over judgment." – RAKtivist
73. "What we all have in common is an appreciation of kindness and compassion. All the religions have this—love. We all lean towards love." – Richard Gere
74. "You can cultivate mercy when you extend acts of compassion and kindness to yourself and to other people." – Bree Miller
Kindness Quotes to Make You Think
75. "Kindness makes you the most beautiful person in the world no matter what you look like." – Anonymous
76. "I've been searching for ways to heal myself, and I've found that kindness is the best way." – Lady Gaga
77. "Those who bring sunshine to the lives of others cannot keep it from themselves." – James Matthew Barrie
78. "Three things in human life are important. The first is to be kind. The second is to be kind. And the third is to be kind." – Henry James
79. "When I was young, I admired clever people. Now that I am old, I admire kind people." – Abraham Joshua Heschel
80. "Kindness means taking your positive energy and spreading it to the world around you." – RAKtivist
81. "I think, probably, kindness is my number one attribute in a human being. I'll put it before any of the things like courage, or bravery, or generosity, or anything else. Kindness, that simple word. To be kind, it covers everything to my mind. If you're kind, that's it." – Roald Dahl
82. "Kindness is spreading sunshine into other people's lives regardless of the weather." – RAKtivist
83. "It is the characteristic of the magnanimous man to ask no favor but to be ready to do kindness to others." – Aristotle
84. "Gratitude is the inward feeling of kindness received. Thankfulness is the natural impulse to express that feeling. Thanksgiving is the following of that impulse." – Henry van Dyke
85. "You cannot do a kindness too soon for you never know how soon it will be too late." – Ralph Waldo Emerson
86. "Kindness can be the greatest gift that you can give a person, especially when they are not expecting it." – RAKtivist
87. "Ask yourself, have you been kind today? Make kindness your modus operandi and change your world." – Annie Lennox
88. "Kindness can become its own motive. We are made kind by being kind." – Eric Hoffer
89. "Forget injuries. Never forget kindness." – Confucius
Also read: Attitude Quotes
Quotes to Understand the Positive Change That Kindness Brings
90. "Simple kindness may be the most vital key to the riddle of how human beings can live with each other in peace and care properly for this planet we all share." – Bo Lozoff
91. "You will never have a completely bad day if you show kindness at least once." – Greg Henry Quinn
92. "A little thought and a little kindness are often worth more than a great deal of money." – John Ruskin
93. "What you do makes a difference, and you have to decide what kind of difference you want to make." – Jane Goodall
94. "Kindness is igniting a light in someone else for no reason other than to watch them enjoy the glow." – RAKtivist
95. "One thing I do know for a fact is that the nicer we are to our fellow human beings, the nicer the universe is to us." – Joe Rogan
96. "How would your life be different if you stopped making negative judgmental assumptions about people you encounter? Let today be the day. You look for the good in everyone you meet and respect their journey." – Steve Maraboli
Kindness Quotes That Will Make You Better
97. "Be kind, for everyone you meet is fighting a battle you know nothing about." – Wendy Mass
98. "Kindness is showing someone they matter." – Anonymous
99. "Kindness and a generous spirit go a long way." – Max Irons
100. "We win by tenderness. We conquer by forgiveness." – Frederick William Robertson
101. "We think too much and feel too little. More than machinery, we need humanity. More than cleverness, we need kindness and gentleness." – Charlie Chaplin
102. "Gentleness and kindness will make our homes a paradise upon earth." – Cyrus Augustus Bartol
103. "Be kind to unkind people. They need it the most." – Anonymous
104. "Extend yourself in kindness to other human beings wherever you can." – Oprah Winfrey
105. "Let us learn to live with kindness, to love everyone, even when they do not love us." – Pope Francis
106. "It's wise to be kind. It's wiser to be kind and truthful." – Maxime Lagacé
107. "Beginning today, treat everyone you meet as if they were going to be dead by midnight. Extend to them all the care, kindness, and understanding you can muster, and do it with no thought of any reward. Your life will never be the same again." – Og Mandino
Quotes That Will Teach You What Kindness Is
108. "Kindness is always fashionable, and always welcome." – Amelia Edith Huddleston Barr
109. "Kindness is the golden chain by which society is bound together." – Johann Wolfgang von Goethe
110. "Genuine kindness is no ordinary act but a gift of rare beauty." – Sylvia Rossetti
111. "Kindness is pulling someone up after they've been knocked down." – RAKtivist
112. "Kindness is the only service that will stand the storm of life and not wash out. It will wear well and will be remembered long after the prism of politeness or the complexion of courtesy has faded away." – Abraham Lincoln
More Kindness Quotes
113. "A warm smile is the universal language of kindness." – William Arthur Ward
114. "This is my simple religion. There is no need for temples. No need for complicated philosophy. Our own brain, our own heart is our temple. The philosophy is kindness." – Dalai Lama
115. "He that has done you a kindness will be more ready to do you another than he whom you yourself have obliged." – Benjamin Franklin
116. "Kids want to appear tough and independent. Adults want to appear kind and perfect. The wise are just kind." – Maxime Lagacé
117. "The wonderful thing is that it's so incredibly easy to be kind." – Ingrid Newkirk
118. "Concentrate on what you have to do. Fix your eyes on it. Remind yourself that your task is to be a good human being. Remind yourself what nature demands of people. Then do it without hesitation, and speak the truth as you see it, but with kindness, with humility, without hypocrisy." – Marcus Aurelius
119. "Guard well within yourself that treasure, kindness. Know how to give without hesitation, how to lose without regret, how to acquire without meanness." – George Sand
120. "As much as we need a prosperous economy, we also need a prosperity of kindness and decency." – Caroline Kennedy
Did These Quotes Motivate You to Spread Kindness to Other People?
Kindness is one of the most important values that are underestimated and less practiced. It makes sense because it can be challenging to be kind when we are shaped to put ourselves first. Moreover, society pushes us to be self-centered in life.
But, how do we change the world if no one takes the first step to show love and care to other people? Spreading kindness takes guts and courage. So, slowly try and begin through small acts of support and love, and work from there.
We hope this collection was able to help you muster the strength to be kinder to everyone. Let these kindness quotes serve as your inspiration to do good when you feel discouraged.
Which kindness quote is your favorite? Did you learn about being kind in this quote collection? Let us know in the comment section below.