These laughter quotes will enlighten you on how happiness can serve as your weapon and armor in life!
As we grow older, our days are filled with the weight of our responsibilities that we forget to take a moment to laugh.
People tend to look at life too seriously, and in turn, fail to have fun.
However, life is nothing without joy and laughter, so we have to make time to laugh about the littlest things with our colleagues, friends, and family.
If you are still unsure about the benefits of laughing, then this collection is perfect for you.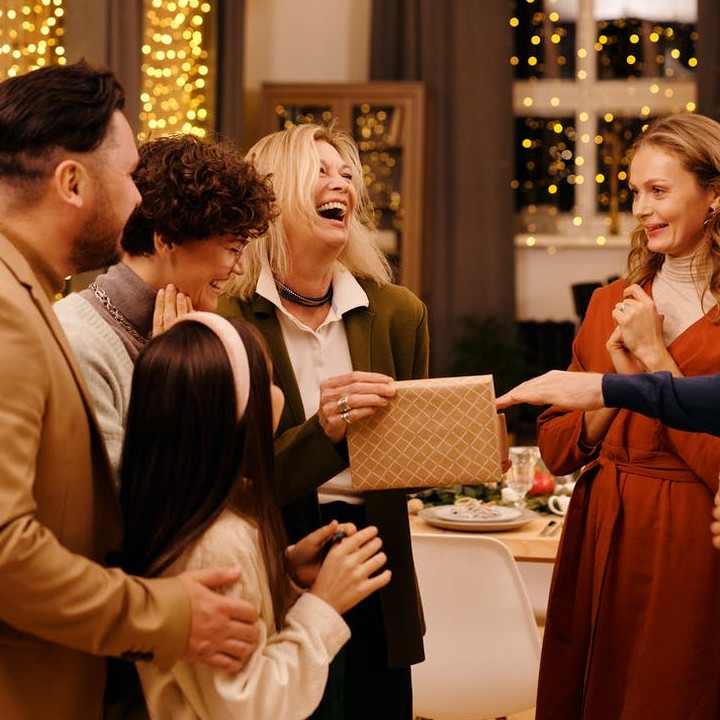 Read the quotes below because they will surely convince you to laugh with your loved ones today.
Let's get started.
And don't forget to check out these positive quotes and life is short quotes.
Best Laughter Quotes
1. "Laughter is wine for the soul, laughter soft, or loud and deep, tinged through with seriousness, the hilarious declaration made by man that life is worth living." – Seán O'Casey
2. "Laughter is the sun that drives winter from the human face." – Victor Hugo
3. "Laughter is the shortest distance between two people." – Victor Borge
4. "Laughing is, and will always be, the best form of therapy." – Dau Voire
5. "At the height of laughter, the universe is flung into a kaleidoscope of new possibilities." – Jean Houston
6. "A good laugh heals a lot of hurts." – Madeleine L'Engle
7. "Always laugh when you can. It is cheap medicine." – Lord Byron
8. "If we couldn't laugh, we would all go insane." – Robert Frost
9. "A smile starts on the lips, a grin spreads to the eyes, a chuckle comes from the belly, but a good laugh bursts forth from the soul, overflows, and bubbles all around." – Carolyn Birmingham
10. "Your body cannot heal without play. Your mind cannot heal without laughter. Your soul cannot heal without joy." – Catherine Ripperger Fenwick
11. "Laughter heals all wounds, and that's one thing that everybody shares. No matter what you're going through, it makes you forget about your problems. I think the world should keep laughing." – Kevin Hart
12. "Laughter is important, not only because it makes us happy, it also has actual health benefits. And that's because laughter completely engages the body and releases the mind. It connects us to others, and that in itself has a healing effect." – Marlo Thomas
13. "To truly laugh, you must be able to take your pain and play with it." – Charlie Chaplin
14. "Laughter is a sunbeam of the soul." – Thomas Mann
15. "If you don't learn to laugh at trouble, you won't have anything to laugh at when you're old." – Edgar Watson Howe
Famous Quotes About Laughter
16. "Laughter is the best medicine." – Anonymous
17. "The person who can bring the spirit of laughter into a room is indeed blessed." – Bennett Cerf
18. "There is little success where there is little laughter." – Andrew Carnegie
19. "Never will I allow myself to become so important, so wise, so dignified, so powerful that I forget how to laugh at myself and my world." – Og Mandino
20. "I love people who make me laugh. I honestly think it's the thing I like most, to laugh. It cures a multitude of ills. It's probably the most important thing in a person." – Audrey Hepburn
21. "A day without laughter is a day wasted." – Charlie Chaplin
22. "Sometimes crying or laughing are the only options left, and laughing feels better right now." – Veronica Roth
23. "A good laugh is a mighty good thing, a rather too scarce a good thing." – Herman Melville
24. "It is bad to suppress laughter. It goes back down and spreads to your hips." – Fred Allen
25. "A sense of humor is needed armor. Joy in one's heart and some laughter on one's lips is a sign that the person down deep has a pretty good grasp of life." – Hugh Sidey
26. "I try to find a reason to laugh each day. Somehow, if you can incorporate laughter into your day every day, it really helps. It's the little things in life that make me happy." – Faith Hill
27. "We don't laugh because we're happy, we are happy because we laugh." – William James
28. "Humanity has unquestionably one really effective weapon—laughter. Power, money, persuasion, supplication, persecution—these can lift at a colossal humbug, push it a little, weaken it a little, century by century, but only laughter can blow it to rags and atoms at a blast. Against the assault of laughter, nothing can stand." – Mark Twain
29. "If you wish to glimpse inside a human soul and get to know the man, don't bother analyzing his ways of being silent, of talking, of weeping, or seeing how much he is moved by noble ideas. You'll get better results if you just watch him laugh. If he laughs well, he's a good man. All I claim to know is that laughter is the most reliable gauge of human nature." – Fyodor Dostoevsky
30. "There is nothing in the world so irresistibly contagious as laughter and good humor." – Charles Dickens
Also read: Famous Quotes, Enjoy Life Quotes
Laughter Quotes to Inspire You to Have a Good Laugh
31. "Life is worth living as long as there's a laugh in it." – Lucy Maud Montgomery
32. "Laughter lets me relax. It's the equivalent of taking a deep breath, letting it out, and saying, 'This, too, will pass.'" – Odette Pollar
33. "Laugh, my friend, for laughter ignites a fire within the pit of your belly and awakens your being." – Stella McCartney
34. "Laughter is the sensation of feeling good all over and showing it principally in one place." – Josh Billings
35. "I have always felt that laughter in the face of reality is probably the finest sound there is and will last until the day when the game is called on account of darkness. In this world, a good time to laugh is any time you can." – Linda Ellerbee
36. "When we laugh at the joy in everyday life, we realize that the world is not such a serious place after all." – Dee Waldeck
37. "Good laughter, or even a smile. It makes everything grow. It makes people love you." – Angie Karan
38. "I have not seen anyone dying of laughter, but I know millions who are dying because they are not laughing." – Dr. Madan Kataria
39. "I never would have made it if I could not have laughed. It lifted me momentarily out of this horrible situation just enough to make it livable." – Viktor Frankl
40. "Laughter serves as a blocking agent. Like a bulletproof vest, it may help protect you against the ravages of negative emotions that can assault you in disease." – Norman Cousins
41. "Laughter connects you with people. It's almost impossible to maintain any kind of distance or any sense of social hierarchy when you're just howling with laughter. Laughter is a force for democracy." – John Cleese
42. "Laughter relieves us of superfluous energy, which, if it remained unused, might become negative, that is, poison. Laughter is the antidote." – George Gurdjieff
43. "A day without laughter is like living in darkness. You try to find your way around, but you can't see clearly." – Emily Mitchell
44. "If laughter cannot solve your problems, it will definitely dissolve your problems, so that you can think clearly what to do about them." – Dr. Madan Kataria
45. "When you laugh, aside from the endorphin rush, there's also a spiritual opening. You're not so tight inside yourself. That opening, I've found to be a real gift in people being able to absorb spirituality." – Sydney Mintz
Also read: Positive Energy Quotes, Smile Quotes
Short Laughter Quotes That Will Remind You to Have Fun
46. "Laughter lightens the soul." – Adrienne Posey
47. "A good laugh is sunshine in the house." – William Makepeace Thackeray
48. "As soap is to the body, so laughter is to the soul." – Jewish Proverb
49. "The greatest prayer you could ever pray is to laugh every day." – Ramtha
50. "Laughter is the foundation of reconciliation." – Francis de Sales
51. "Laughter is the key to youth." – Karen Madewell
52. "Laughter is the corrective force which prevents us from becoming cranks." – Henri Bergson
53. "Laugh at yourself first before anyone else can." – Elsa Maxwell
54. "Laughter, at least for a while, makes you forget your troubles." – Remez Sasson
55. "Humor is a prelude to faith, and laughter is the beginning of prayer." – Reinhold Niebuhr
56. "I don't trust anyone who doesn't laugh." – Maya Angelou
57. "We are all here for a spell. Get all the good laughs you can." – Will Rogers
58. "Laughter is the measurement of happiness." – Creed McGregor
59. "Laughter has always brought me out of unhappy situations." – Red Skelton
60. "You grow up the day you have your first real laugh at yourself." – Ethel Barrymore
Laughter Quotes to Encourage You to Spread Joy in Your Life
61. "Life does not cease to be funny when people die any more than it ceases to be serious when people laugh." – George Bernard Shaw
62. "All you need in the world is love and laughter. That's all anybody needs. To have love in one hand and laughter in the other." – August Wilson
63. "No matter what your heartache may be, laughing helps you forget it for a few seconds." – Red Skelton
64. "Trouble knocked at the door, but, hearing laughter, hurried away." – Benjamin Franklin
65. "The old man laughed loud and joyously, shook up the details of his anatomy from head to foot, and ended by saying that such a laugh was money in a man's pocket because it cut down the doctor's bills like everything." – Mark Twain
66. "You don't stop laughing because you grow old. You grow old because you stop laughing." – Michael Pritchard
67. "A wonderful thing about true laughter is that it just destroys any kind of system of dividing people." – John Cleese
68. "When you laugh, you get a glimpse of God." – Merrily Belgum
69. "Your joy is your sorrow unmasked. And the self, same well from which your laughter rises was oftentimes filled with your tears." – Kahlil Gibran
70. "So many tangles in life are ultimately hopeless that we have no appropriate sword other than laughter." – Gordon Allport
71. "Laughter gives us distance. It allows us to step back from an event, deal with it, and then move on." – Bob Newhart
72. "Laughter is what makes a home warm, and what makes a workplace human." – Catherine Pulsifer
73. "Just imagine if we laughed more frequently, if we had the unmitigated courage to touch each other, it would be just the beginning of paradise now." – Maya Angelou
74. "Laughter is God's hand on the shoulder of a troubled world." – Bettenell Huntznicker
Insightful Laughter Quotes That Will Show You the Healing Effect of Happiness
75. "Laughter opens the lungs, and opening the lungs ventilates the spirit." – Anonymous
76. "Laughter makes anger, stress, and worries go away, and lets happiness and a good mood fill you." – Remez Sasson
77. "Laughter is therapy for physical pain, emotional pain, and the everyday pain of life." – Terri Guillemets
78. "Think about how much better you feel when you hear a funny story. Laughter is good for the digestion, good for the psyche, and helps us cope with the stress we face in our daily lives today." – Thomas Murphy
79. "Laughter is a bodily exercise, precious to health." – Aristotle
80. "One way to keep from becoming bitter or broken is to look at the lighter side of situations. Laughter is a powerful reliever of stress and can be a great healer." – Vivian Eisenecher
81. "Laughter is a form of internal jogging. It moves your internal organs around. It enhances respiration. It is an igniter of great expectations." – Norman Cousins
Wise Laughter Quotes That Will Help You Understand Its Importance
82. "If you become silent after your laughter, one day, you will hear God also laughing, you will hear the whole existence laughing—trees and stones and stars with you." – Osho
83. "Laughter increases our internal light." – Purvi Raniga
84. "Laughter is the fireworks of the soul." – Josh Billings
85. "Laughter is the loaded latency given us by nature as part of our native equipment to break up the stalemates of our lives and urge us on to deeper and more complex forms of knowing." – Jean Houston
86. "Laughter is your response to what you find humorous, and often, it mirrors who you are." – Sandra Abell
87. "It's not about the laughter, but what it took to create the smile." – Paul Evans
88. "I was irrevocably betrothed to laughter, the sound of which has always seemed to me to be the most civilized music in the world." – Peter Ustinov
89. "Laughter is a sense of proportion and a power of seeing yourself from the outside." – Zero Mostel
90. "Laughing, even when a situation is not particularly funny, is a great way to improve your outlook on a situation. Laughing will also improve your mood and possibly the mood of those around you." – Jason Scott
91. "With the fearful strain that is on me night and day, if I did not laugh, I should die." – Abraham Lincoln
92. "Perhaps I know best why it is man alone who laughs. He alone suffers so deeply that he had to invent laughter." – Friedrich Nietzsche
93. "Laughter has no foreign accent." – Paul Lowney
94. "That ability to laugh at myself takes me from being a victim to being a victor." – Annie Keys
95. "Allow yourself to laugh, and when you do, share your laughter with others." – Catherine Pulsifer
96. "Everybody laughs the same in every language because laughter is a universal connection." – Yakov Smirnoff
Laughter Quotes for Everyone Who Needs Some Cheering Up
97. "A smile is the beginning of laughter, and laughter is the feeling of being happy, which we all need every day!" – Byron Pulsifer
98. "Humor is a great way to lighten any atmosphere, and laughing is a surefire way to brighten your outlook." – J. Fischer
99. "Humor is laughing at what you haven't got when you ought to have it." – Langston Hughes
100. "Among those whom I like or admire, I can find no common denominator, but among those whom I love, I can. All of them make me laugh." – W.H. Auden
101. "We cannot really love anybody with whom we never laugh." – Agnes Repplier
102. "Laughter is day, and sobriety is night. A smile is the twilight that hovers gently between both, more bewitching than either." – Henry Ward Beecher
103. "If you have no tragedy, you have no comedy. Crying and laughing are the same emotion. If you laugh too hard, you cry. And vice versa." – Sid Caesar
104. "The truth is, laughter always sounds more perfect than weeping. Laughter flows in a violent riff and is effortlessly melodic. Weeping is often fought, choked, half strangled, or surrendered to with humiliation." – Anne Rice
105. "Laughter and tears are both responses to frustration and exhaustion. I myself prefer to laugh since there is less cleaning up to do afterward." – Kurt Vonnegut
106. "Laughter is nothing else but sudden glory arising from some sudden conception of some eminency in ourselves, by comparison with the infirmity of others, or with our own formerly." – Thomas Hobbes
107. "And we should consider every day lost on which we have not danced at least once. And we should call every truth false which was not accompanied by at least one laugh." – Friedrich Nietzsche
108. "A well-balanced person is one who finds both sides of an issue laughable." – Herbert Prochnow
109. "You cannot be mad at somebody who makes you laugh. It's as simple as that." – Jay Leno
110. "When you realize how perfect everything is, you will tilt your head back and laugh at the sky." – Buddha
More Laughter Quotes
111. "Laughter is carbonated holiness." – Anne Lamott
112. "Those who do not know how to weep with their whole heart don't know how to laugh either." – Golda Meir
113. "Wit is the key, I think, to anybody's heart, because who doesn't like to laugh?" – Julia Roberts
114. "In the sweetness of friendship, let there be laughter and sharing of pleasures. For in the dew of little things, the heart finds its morning and is refreshed." – Khalil Gibran
115. "Laugh often, friends, tho' passing years bring, sometimes, smiles, and sometimes, tears, for mirth forever warms and cheers. Laugh often!" – John McLeod
116. "Laughter is a very special gift. We have to be very careful that it is used appropriately and not at the expense of others. But if you want to give the best medicine, help others learn to laugh." – Floyd Kendall
117. "As soon as you have made a thought, laugh at it." – Lao Tzu
118. "The wit makes fun of other persons. The satirist makes fun of the world. The humorist makes fun of himself, but in so doing, he identifies himself with people, that is, people everywhere, not for the purpose of taking them apart but simply revealing their true nature. The wellspring of laughter is not happiness, but pain, stress, and suffering." – James Thurber
119. "On average, an infant laughs nearly 200 times a day. An adult, only 12. Maybe, they are laughing so much because they are looking at us. To be able to preserve joyousness of heart and yet to be concerned in thought. In this way, we can determine good fortune and misfortune on earth, and bring to perfection everything on earth." – I Ching
120. "When you do laugh, open your mouth wide enough for the noise to get out without squealing, throw your head back as though you were going to be shaved, hold on to your false hair with both hands and then laugh 'till your soul gets thoroughly rested." – Josh Billings
Did the Quotes Above Make You Want to Laugh and Make the World a Brighter Place?
Life will make us experience failure, frustration, loneliness, and grief. But, despite all these, we should remember that we would never run out of things to be happy about. Having this mindset can help us stay positive no matter how bad the situation is.
Indeed, having good humor is an excellent way to stay happy in our lives. Many things will test us, and if we make a mistake or fail, keep in mind that it is not something we should focus on too much. Learn, laugh, and always try again!
In this collection, we learn that through laughter, we allow ourselves to take a break from the seriousness of the world. So, don't be shy, bring your goofiness out, and laugh with everyone!
Did you enjoy this quote collection? Which quotes are your favorites? Leave your answers in the section below!