These positive energy quotes can help you stay motivated and productive at work and in life.
They say that energy acts like a magnet, attracting both positive and negative energy.
It is entirely up to you whether you want to remain unhappy or think positively and improve your situation.
You have the power to control your thoughts, and in turn, how you act toward the different encounters life throws at you.
Positive energy quotes are a great way to boost your energy and stay optimistic.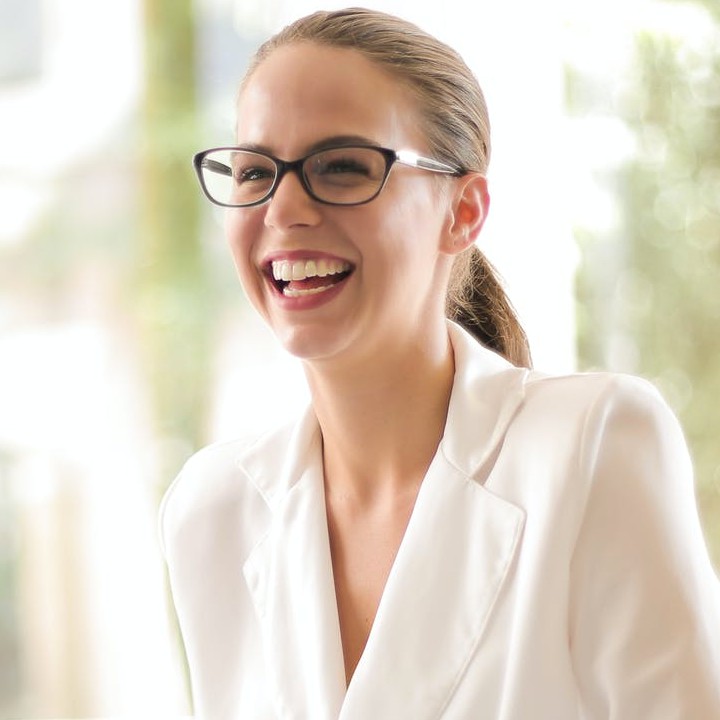 Read through the quotes below to recharge your positive energy and spread good vibes to make the world a better place to live.
Let's go!
And don't forget to check out these positive quotes and enjoy life quotes.
Best Positive Energy Quotes
1. "The worst times can be the best if you think with positive energy." – Domenico Dolce
2. "I surround myself with good people who make me feel great and give me positive energy." – Ali Krieger
3. "Positive thoughts, words, and actions create positive feelings. Positive feelings generate positive energy." – Nozer Kanga
4. "The positive energy and love we give to others heal our own wounds." – Angie Karan
5. "Let your unique awesomeness and positive energy inspire confidence in others." – Anonymous
6. "A daily dosage of positive energy so corrosive that it wears out every negative doubt as the gap between the dream and reality closes." – Curtis Tyrone Jones
7. "Stay optimistic and exude positive energy, even if there is negativity surrounding you." – Diann B. Murr
8. "Everything around is made up of energy. To attract positive things in your life, start by giving off positive energy." – Anonymous
9. "In the face of life challenges and hardships, we need positive energy to keep going, and we need people with positive energy to help those around them stand on their feet and overcome their difficulties." – Noora Ahmed Alsuwaidi
10. "If you have positive energy you will always attract positive outcomes." – Steve Backley
11. "We need positive energy in everything in life, at home, at school, at work, and everywhere. Positive energy spreads happiness, makes our duties less hard, and helps us achieve more." – Noora Ahmed Alsuwaidi
12. "Positive energy is meant to give people confidence and hope, encourage people to love their country, society, and life, as well as to pursue nice things. Everything we do is ultimately for the sake of spreading positive energy." – Lu Wei
13. "I believe in throwing a lot of positive energy into the universe and hope for the best." – Vaani Kapoor
14. "Stop being afraid of what can go wrong in your life and start putting your positive energy towards all that can go right!" – Timothy Pina
15. "Positivity can be taught and positive energy can be created, shared, and attracted, but the first step is to actively want to." – Lucy Stanmore
Famous Positive Energy Quotes
16. "I stay positive, keep positive energy to myself." – Metro Boomin
17. "Focus on an ocean of positives, not a puddle of negatives." – Kevin Ansbro
18. "Surround yourself with positive energy." – Anonymous
19. "Instead of hating, I have chosen to forgive and spend all of my positive energy on changing the world." – Camryn Manheim
20. "Positive anything is better than negative nothing." – Elbert Hubbard
21. "Reinforce your positive thoughts and redirect to the substantial energy of your frustration." – Napz Cherub Pellazo
22. "There's a direct correlation between positive energy and positive results." – Joe Rogan
23. "The more positive energy you have around you, the better you will feel about yourself." – Anonymous
24. "When you are enthusiastic about what you do, you feel this positive energy. It's very simple." – Paulo Coelho
25. "Positive energy knows no boundaries. If everyone were to spread positive energy on the Internet, the world would be a much better place." – Lu Wei
26. "Energy is contagious, positive and negative alike. I will forever be mindful of what and who I am allowing into my space." – Alex Elle
27. "The world needs huge positive energy to fight against the negative forces. Go to the center of your inner begin and generate that positive energy for the welfare of humanity." – Amit Ray
28. "The positive energy you bring here makes the world a better place, you know it." – Vin Diesel
29. "If you want to attract positive things into your life, then begin now by spreading positive energy about." – Lynda Field
Also read: Famous Quotes, Laughter Quotes
Positive Energy Quotes for Your Inspiration
30. "People like to be around those who give off positive energy." – Erin Heatherton
31. "The reason I'm being positive is to make everyone around me get the positive energy." – Sivaprakash Sidhu
32. "I do believe we're all connected. I do believe in positive energy. I do believe in the power of prayer. I do believe in putting good out into the world. And I believe in taking care of each other." – Harvey Fierstein
33. "Today, I will focus on the positive energy I possess, and let the power of love and light illuminate my soul." – Melanie Moushigian Koulouris
34. "Positive energy evokes more energy, more initiative, and more happiness." – Anonymous
35. "I desire to have a life filled with positive energy and satisfaction of living authentically in my purpose." – Keya Briscoe
36. "I've always followed my heart and pursued my dreams, and I imagine that people find that inspiring. I hope that is the effect I have on my fans and people in general. I definitely want to project positive energy out into the world." – Britney Spears
37. "I believe that positive energy and optimism help us to take up any challenge in life and to succeed in even the most difficult tasks. I also believe that positive energy is contagious: we can transmit it to others." – Mohammed bin Rashid Al Maktoum
Also read: Inspirational Quotes, Progress Quotes
Short Positive Energy Quotes to Attract Good Vibes
38. "Positive energy is attracted to positive energy." – Deborah
39. "When you are at peace you attract positive energy." – Sen
40. "To attract positive energy in your life, be positive in thoughts and action." – Anil Sinha
Also read: Short Quotes, Smile Quotes
Positive Energy Quotes to Keep You Going
41. "I'm self-motivated. I'm motivated for myself to be the best I can be―for me to do that, I have to have my own motivation, my own positive energy." – Deshaun Watson
42. "Positive thinking will let you do everything better than negative thinking will." – Zig Ziglar
43. "Surrounding yourself with the right, positive energy is the key to success. Strive to spend time with people who empower you and motivate you to reach bigger and bigger goals." – Martin Meadows
44. "In times of great stress or adversity, it's always best to keep busy, to plow your anger and your energy into something positive." – Lee Iacocca
45. "Whatever you wanna be, just, at the end of the day, if you're being a good person, which is not hard to be, and you're putting positive energy into the world, and you're appreciative and loving to the people around you that care about you and everybody in general, then it'll work out." – Gnash
46. "It is true that there is so much good in the worst of us, and so much bad in the best of us, but intimately connected with love and forgiveness, faith and hope, that can fill our minds and hearts with positive energy―we can overcome head-on, any obstacle or hardship we may encounter." – Angie Karan
Also read: Manifestation Quotes
Positive Energy Quotes That Will Make You Think
47. "Some people emit negative fumes, while others vibrate positive energy. Stay close to the positive ones; otherwise, you will be smoked to death." – RVM
48. "Be a positive energy trampoline―absorb what you need and rebound more back." – Dave Carolan
49. "You attract the energy that you give off. Spread good vibes. Think positively. Enjoy life." – Anonymous
50. "Conveying apology and seeking forgiveness stems from a place of love and generates positive energy, for ourselves and also for the person who was hurt." – Nozer Kanga
51. "Just as you cannot make a cloth dirty if you pour clean water on it, you cannot create negative results by using positive energy or its sources." – Zeeshan Raza
52. "External sources of positive energy and motivation will exhaust unless we have our captive generation of positive energy. The only sustainable source of positive energy is our thoughts." – Sukant Ratnakar
Positive Energy Quotes to Help You Improve Your Outlook on Life
53. "I am a positive thinker. You have to have this positive energy to get somewhere." – Philip Green
54. "Optimism is a happiness magnet. If you stay positive good things and good people will be drawn to you." – Mary Lou Retton
55. "We can bring positive energy into our daily lives by smiling more, talking to strangers in line, replacing handshakes with hugs, and calling our friends just to tell them we love them." – Brandon Jenner
56. "Never give place to people in your life with low self-esteem, no vision, negative mindset, and stress. They are your positive energy suckers and make your average of them. Always keep you out of them and save your jet fuel for going farther away." – Lord Robin
57. "While you're going through this process of trying to find the satisfaction in your work, pretend you feel satisfied. Tell yourself you had a good day. Walk through the corridors with a smile rather than a scowl. Your positive energy will radiate. If you act like you're having fun, you'll find you are having fun." – Jean Chatzky
58. "Positive energy is a wonderful thing. It's your energy not working against you. The choice is yours." – Charmaine Smith Ladd
59. "Without feeling negative energy, we would not know what positive energy is. Acknowledge, understand and give love." – Kishan S Chauhan
60. "I tried to start looking at things differently; I tried to surround myself with positive energy. Meditation helped, exercising, writing, reading, and learning new things." – Gianluca Vialli
How Do You Spread Positivity Throughout the World?
It can be challenging to stay positive in this life. Problems can drain our positive energy and deprive us of our happiness. However, you should not give up; instead, find a motivator to help you keep going and live despite the difficulties.
No matter how tough life gets, remember that there are still many things to be thankful for. Everything we go through is only temporary. So, we should always keep the faith, stay strong, and keep our hearts and minds looking toward the good.
Use these positive energy quotes to recharge your batteries so you can get back to your goals. We hope that this collection was able to motivate you to keep going and improve your outlook on life.
Which of these positive energy quotes inspired you the most? Did you find a quote that resonated with you? Please, leave your feedback in the comments area.