These real women quotes will provide you with a glimpse of feminine power that will be truly inspiring.
Being genuine and honest takes courage. Real women are fearless and represent strength, power, self-assurance, and grit.
Here, you will find the most inspiring real women quotes to encourage all women around the world.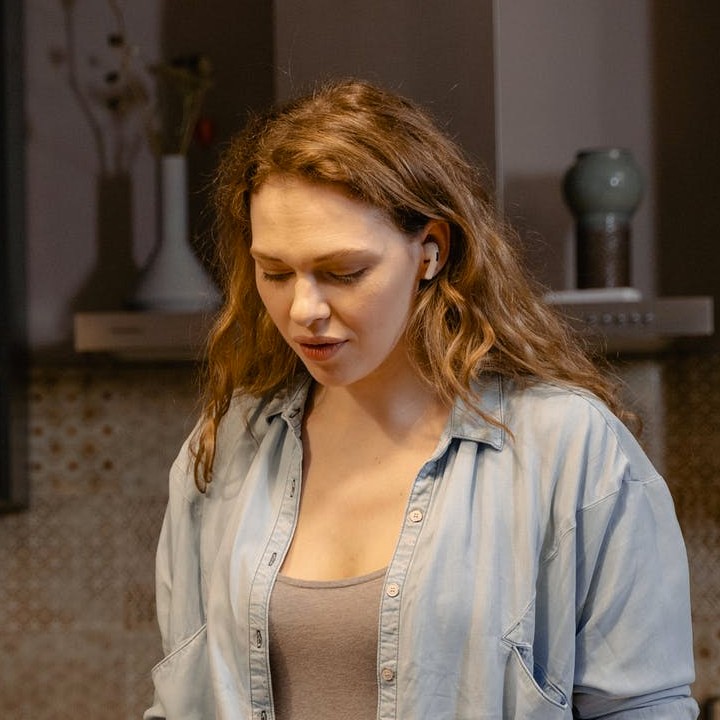 Share this collection with others and let them know what a real woman is!
Let's get started.
And make sure to read these strong women quotes and leadership quotes by women.
Best Real Women Quotes
1. "Real men respect women. Real women support women." – Anonymous
2. "A real woman can do it all by herself—but a real man won't let her." – Anonymous
3. "Real women should be capricious." – Christian Dior
4. "A real woman creates her own path and is whatever she wants to be." – Anonymous
5. "Girls compete with each other. Women empower one another." – Anonymous
6. "It takes great courage to be vulnerable. It takes enormous strength to be a real woman." – John Eldredge
7. "Real women are fat. And thin. And neither. And both. And otherwise." – Hanne Blank
8. "A real woman needs quotes by dead men to get through the day." – Felipe Esparza
9. "Real girls are never ideal and perfect girls are never absolute." – Anonymous
10. "Women are the real architects of society." – Cher
Inspirational Quotes About Real Women
11. "A real woman is she who knows herself, loves herself, accepts herself—just the way she is." – Anonymous
12. "A fake chick wants a man who got it all. A real woman will help her man get it all." – Anonymous
13. "A real woman doesn't have to throw dirt on other women to feel more secure and better about herself." – Anonymous
14. "The thing women have yet to learn is that nobody gives you power. You just take it." – Anonymous 
15. "A real woman avoids drama, she knows her time is precious and she's not wasting it on unimportant things." – Anonymous
16. "A real man and a real woman make a team together. They never give up on each other." – Anonymous
17. "Don't be a woman that needs a man, be a woman a man needs!" – Anonymous
18. "Real women are classy, strong, independent, loyal and lovable and one thing about them is they know they deserve better." – Anonymous
19. "Real womanhood isn't a function of becoming a great mother, but of being loved by your Great Father." – Ann Voskamp
20. "A real woman can handle a busy man. She'll respect his hustle and if he's a real man, he'll know how to make time for her." – Anonymous
21. "A strong, real woman builds her own world." – Anonymous
22. "Behind every successful man, there is a woman. But behind a real woman, there is God." – Anonymous
23. "Real girls are never perfect and perfect girls are never real." – Anonymous
24. "A real woman will be standing behind her man, to back him up whenever he falls." – Anonymous
25. "A real woman knows how to value a relationship no matter how many men come, she doesn't care! Because for her, her man is the best." – Anonymous
Also read: Self-Confidence Quotes for Women, Independent Women Quotes
Quotes on What It Means to Be a Real Woman
26. "A real woman is not impressed by money because she knows her love is priceless." – Anonymous
27. "A true woman of virtue is one who will socialize with every man on earth, and doesn't share her body with any of them." – Michael Bassey
28. "Real women look like girls, act like ladies, think like men, and work like dogs." – Anonymous
29. "Real women fight for something, other than their own emotions." – Shannon L. Alder
30. "I am proud of the woman I am today because I went through one hell of a time becoming her." – Anonymous
31. "A real woman is a work of fiction, a real man is a short report." – Bangambiki Habyarimana
32. "A real woman will never break another woman's home to make her own home." – Anonymous
Also read: Fitness Quotes for Women
Eye-Opening Quotes That Reveal the Qualities of a Real Woman
33. "You can break down a woman temporarily, but a real woman will always pick up the pieces, rebuild herself, and come back stronger than ever." – Anonymous
34. "Be a fiercely independent, self-sufficient, utterly charming type of woman." – Anonymous
35. "I am a woman phenomenally. Phenomenal woman, that's me." – Maya Angelou
36. "There's something special about a woman who dominates in a man's world. It takes a certain grace, strength, intelligence, fearlessness, and the nerve to never take no for an answer." – Anonymous
37. "The woman who does not require validation from anyone is the most feared individual on the planet." – Mohadesa Najumi
38. "A woman is the full circle. Within her is the power to create, nurture and transform." – Diane Mariechild
39. "A true woman loves a strong man because she knows his weaknesses. She protects as much as she is protected." – Andre Maurois
40. "I'm tough, I'm ambitious, and I know exactly what I want. If that makes me a bitch, okay." – Madonna
41. "A woman in harmony with her spirit is like a river flowing. She goes where she will without pretense and arrives at her destination prepared to be herself and herself only." – Maya Angelou
42. "Real women cook. Real women pay the bills. Real women clean. Real women stay prioritized. Real women stay loyal. Real women stay consistent. Real women hold their ground—not for anyone, but for themselves and a real woman will be with a real man with the same qualities as herself, as well as her friends." – Anonymous
43. "A real woman is the one who doesn't break down when she comes to know that the only man she ever loved is in love with another woman. She doesn't make a hue and cry about anything and never shows her tears to anyone. She just moves out of his life gracefully and with dignity." – Aarti Khurana
44. "A real woman never chases after status, wealth, and success of a man rather urges for his commitment, loyalty, dignity and respectfulness towards her instead of insult and ignorance because she knows that if those qualities are in his possession, he will be successful, today and tomorrow." – Sanjukta
45. "She needs no fancy clothes to make her look sexy. She needs no man by her side to make her look sturdy. She needs to tell no lies; her honesty is her beauty. She is smart in the head, and courageous in the heart, confident in herself, and compassionate in her thoughts, independent and able, strong and graceful. She is no ordinary woman, she is the real woman." – Anonymous
Quotes to Empower Every Real Woman Out There
46. "Beauty isn't about having a pretty face. It's about having a pretty mind, a pretty heart, and a pretty soul." – Drake
47. "If you can be anything, be real." – Nikki Rowe
48. "After all those years as a woman hearing, 'not thin enough, not pretty enough, not smart enough, not this enough, not that enough,' almost overnight I woke up one morning and thought: I'm enough." – Anna Quindlen
49. "I have chosen to no longer be apologetic for my femaleness and my femininity. And I want to be respected in all of my femaleness because I deserve to be." – Chimamanda Ngozi Adichie
50. "I always wanted to be a femme fatale. Even when I was a young girl, I never really wanted to be a girl. I wanted to be a woman." – Diane von Furstenberg
51. "Women must try to do things as men have tried. When they fail, their failure must be but a challenge to others." – Anonymous
52. "There is no limit to what we, as women, can accomplish." – Michelle Obama
53. "Women need real moments of solitude and self-reflection to balance out how much of ourselves we give away." – Barbara De Angelis
54. "We need women who are so strong they can be gentle, so educated they can be humble, so fierce they can be compassionate, so passionate they can be rational, and so disciplined they can be free." – Kavita Ramdas
55. "She's a good woman, but one thing she won't do is force a man to realize that. If he doesn't recognize that on his own, it's his loss." – Anonymous
56. "A woman who's been through the storm and survived. We are warriors!" – Anonymous
57. "And one day she discovered that she was fierce, and strong, and full of fire, and that not even she could hold herself back because her passion burned brighter than her fears." – Anonymous
58. "A real woman is a freak in bed. A chef in the kitchen. A therapist during hard times. And a coach when you're off your game." – Anonymous
59. "Any woman can spend a man's money, ride in his car, order off the menu. But only a real woman can help a man achieve his goals in life, support him when he's broke, push him to be successful, shower him with positive energy, compliment him on a regular basis and never kick him while he's down. If you find a woman like that, make her your real partner for life." – Anonymous
60. "I don't think that most women have to prove that they're real women. You live long enough, you graduate to being real." – Charles Baxter
Real Women Quotes That Will Change Your Worldview
61. "If you want to be a real human being—a real woman, a real man—you cannot tolerate things which put you to indignation, to outrage. You must stand up. I always say to people, 'Look around; look at what makes you unhappy, what makes you furious, and then engage yourself in some action.'" – Stephane Hessel
62. "A real woman understands that man was created to be the initiator, and she operates on that premise. This is primarily a matter of attitude. I am convinced that the woman who understands and accepts with gladness the difference between masculine and feminine will be, without pretense or self-consciousness, womanly." – Elisabeth Elliot
63. "A woman's beautiful face attracts a flirter, a woman's beautiful heart attracts a lover, a woman's beautiful character attracts a man." – Anonymous
64. "When a woman rises up in glory, her energy is magnetic and her sense of possibility contagious." – Anonymous
65. "To me, a lady is not frilly, flouncy, flippant, frivolous, and fluff-brained, but she is gentle, she is gracious, she is godly and she is giving. You and I have the gift of femininity—the more womanly we are, the more manly men will be and the more God is glorified. Be women, be only women, be real women in obedience to God." – Elisabeth Elliot
66. "A woman knows the face of the man she loves as a sailor knows the open sea." – Anonymous
67. "It's a man's job to respect women, but it's a woman's job to give him something to respect." – Anonymous
68. "I'm excited about the aging process. I'm more interested in women who aren't perfect. They're more compelling." – Emma Watson
69. "It's a response and a request. It is not about being a good girl; it is about being a real woman." – Amy Poehler
70. "People are so obsessed with that these days. As long as you're healthy, what difference do a few pounds make? Crazy diets. Thirteen-year-old girls on magazine covers who wind up in hospitals because they're so anorexic. Real women don't look like that. And who wants them to? No one wants a woman who looks sick or like she's been from a refugee camp." – Danielle Steel
71. "Don't hold back because you think it's unladylike. We shouldn't be shamed out of our anger. We should be using it. Using it to make a change in our own lives, and using it to make a change in the lives around us." – Jessica Valenti
72. "There is in every true woman's heart, a spark of heavenly fire, which lies dormant in the broad daylight of prosperity, but which kindles up and beams and blazes in the dark hour of adversity." – Washington Irving
73. "Let's forget about the mythical Jesus and look for encouragement, solace, and inspiration from real women. Two thousand years of patriarchal rule under the shadow of the cross ought to be enough to turn women toward the feminist 'salvation' of this world." – Annie Laurie Gaylor
74. "I've got a woman's ability to stick to a job and get on with it when everyone else walks off and leaves it." – Margaret Thatcher
75. "Women who love themselves are threatening; but men who love real women, more so." – Naomi Wolf
Real Women Quotes That'll Interest You
76. "Real women don't get excited about text messages and promises. They want a man who makes phone calls and plans." – Anonymous
77. "Real women don't lie, cheat, or take nice guys for granted." – Anonymous
78. "When you get a taste of real women, the rest of the world never really tastes the same." – Anonymous
79. "A real woman doesn't care how much money you have. She wants to be loved correctly and money can't buy that!" – Anonymous
80. "A real woman has curves, is skinny, has muscles,—is whatever the hell she wants to be." – Anonymous
81. "Bringing down another woman is something girls practice. Real women want to see other women win." – Anonymous
82. "Science offends the modesty of all real women. It makes them feel as though it were an attempt to peek under their skin—or, worse yet, under their dress and ornamentation!" – Friedrich Nietzsche
83. "A little girl seeks revenge. A real woman moves on while karma does her dirty work." – Anonymous
84. "A real woman needs a man with real intentions, not a boy who can't pay attention." – Anonymous
85. "A real woman never lets her man leave the house hungry or horny!" – Anonymous
86. "It's easy to make clothes for a model, but when you can put them on real women and real curves, that's the test." – Tina Knowles
87. "She looked like a real woman in a city of mannequins." – Marshall Thornton
More Real Women Quotes You'll Enjoy
88. "Real women will always be relieved and grateful when men are willing to be men." – Elisabeth Elliot
89. "Girls want attention. Women want respect." – Anonymous
90. "Real women don't love the richest guy in the world, they love the guy who can make their world the richest." – Jazz Faylynn
91. "Admire a woman who draws silent attention. She doesn't need to make a spectacle of herself to the world. You notice her without realizing." – Anonymous
92. "My mother told me to be a lady. And for her, that meant be your own person, be independent." – Ruth Bader Ginsburg
93. "Why don't women have respect for themselves nowadays? What happened to the woman who learned her grandmama's recipes and made her man sweet potato pie? I tell you, they don't make 'em like they used to. Will my real women stand up, please?" – Brandon T. Jackson
94. "I don't like to use the words 'real women,' honestly. I like to use the word 'woman.' And I say that because there are so many women out there who are naturally thin or are naturally curvy, and I think when we start putting a label on the type of woman, it gets misconstrued and starts to offend people." – Ashley Graham
95. "There could be a powerful international women's rights movement if only philanthropists would donate as much to real women as to paintings and sculptures of women." – Nicholas D. Kristof
96. "One of the best things that ever happened to me is that I'm a woman. That is the way all females should feel." – Marilyn Monroe
97. "A woman is beautiful when her passions define her more than her looks." – Anonymous
98. "Anyone can wear my dresses. They will look good on any figure, no matter what shape you are in. I want to celebrate a woman's inner strength, to inspire real women and make them feel confident and beautiful." – Tadashi Shoji
99. "Growing up, I looked up to real women. I didn't go in for hero worship and I still don't. Everybody has feet of clay." – Lucy Lawless
100. "I love Adele; she's a timeless, classic beauty. I think she's beautiful. She's just a real woman." – Zendaya
What Is Your Definition of a Real Woman?
Real women are self-assured, assertive, and know how to get back up after a fall. They are not envious; instead, they give compliments and help others.
These ladies have the mental and physical strength to give it their all. They will always persevere regardless of what life throws at them.
Furthermore, despite being judged, doing the right thing is essential to them. Real women believe it is beneficial to justice and morality.
So, what are you waiting for? Stand up, fight, and flex the real you! We hope that this collection was able to teach you how to face life with grace, class, and dignity.
Which quotes are your favorites? Did any of the quotes tug at your heartstrings? Please, leave a comment below.