Read and enjoy these vacation quotes to help you recharge and restore your body, heart, and soul!
Everyone requires time off for themselves and to get away from it all every now and then. For that, vacations are perfect as they provide an opportunity to unwind from work, travel the world, and spend time with family and friends.
As a result, we learn more about ourselves and become more open-minded with each trip.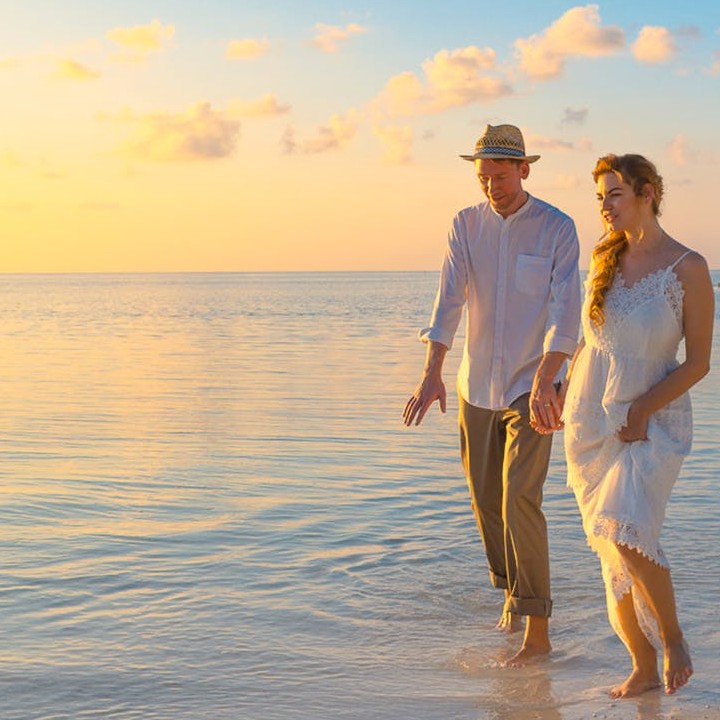 So, to get you in the mood for a vacation, we've compiled a list of beautiful, inspirational, and humorous vacation quotes. Take notes of your favorites and share them with your family and friends!
See the entire list below.
And make sure to read these relaxing quotes and family vacation quotes.
Best Vacation Quotes
1. "A vacation helps to relieve stress and boredom, gives us a change of scenery, provides us with adventure, and helps to bring us closer to the people in our lives." – E. S. Woods
2. "Vacations mean a change of pace, a gentleness with ourselves, a time of rest and renewal, and a time to stretch ourselves and encounter new people, new lands, new ways, and new options." – Anne Wilson Schaef
3. "In matters of healing the body or the mind, vacation is a true genius!" – Mehmet Murat İldan
4. "Vacation: a period of travel and relaxation when you take twice the clothes and half the money you need." – Jerry Smith
5. "A vacation is like love—anticipated with pleasure, experienced with discomfort, and remembered with nostalgia." – Anonymous
6. "Take vacations, go to as many places as you can, you can always make money, you can't always make memories." – Anonymous
7. "An upcoming vacation gives us something to eagerly anticipate." – Jaime Kurtz
8. "A vacation spot out of season always has a very special magic." – Max von Sydow
9. "Think about it; how do you feel when you are planning a vacation? You feel excited and happy. Your stress level is diminished, and this also affects your work in a positive way." – John Morgan
10. "Vacation must be more than a word if it is meant to provide a total change of scenery and mindset. While it is recognized that the ideal vacation varies from person to person, or family to family, a vacation should always provide the absence of stress and regeneration of the spirit." – Byron Pulsifer
Also read: Inspirational Quotes, Famous Quotes
Short Vacation Quotes
11. "Vacations prove that a life of pleasure is overrated." – Mason Cooley
12. "A vacation is a sunburn at premium prices." – Hal Chadwick
13. "When all else fails, take a vacation." – Betty Williams
14. "Life's short. Eat dessert first, work less, and vacation more!" – Lea Michele
15. "Laughter is an instant vacation." – Milton Berle
16. "If you come home as happy as you leave, you have had a good vacation." – Anonymous
17. "Extend your vacation whenever possible." – A.D. Posey
18. "The average vacation is one-tenth playing—nine-tenths paying." – Arnold Glasow
19. "With me, a change of trouble is as good as a vacation." – David Lloyd George
20. "Every day is one step closer to your next vacation." – Anonymous
21. "When you go on vacation with people, you learn a lot about them." – Sarah Mlynowski
22. "No one wants to die with vacation time on the books." – Andrea Goeglein
23. "Nothing lasts forever, except the day before you start your vacation." – Gayland Anderson
24. "Don't bother me, I'm on vacation." – Anonymous
25. "A vacation is having nothing to do and all day to do it in." – Robert Orben
Also read: Short Quotes
Quotes That Will Make You Say, "I Need a Vacation!"
26. "After a while, just staying alive becomes a full-time job. No wonder we need a vacation." – Michael Zadoorian
27. "Do not wait until you are dying to go on vacation. I think if I had to give you one piece of advice that would be it. We put things off. We do not mean to, but we do. We carry around the assumption that there is plenty of time to do whatever needs to be done." – Marty Cauley
28. "I Googled my symptoms; it turns out I just need a vacation!" – Anonymous
29. "I need a vacation—someone please kidnap me!" – Anonymous
30. "A vacation is what you take when you can no longer take what you've been taking." – Earl Wilson
31. "Don't feel guilty about vacationing. What are you truly living and working for anyways? Death is all too real." – Richie Norton
32. "Don't wait for a vacation to enjoy life. Start to enjoy it now, today, wherever you are." – Debasish Mridha
33. "Your vacations will be the only time for you to relax and enjoy life, so live them to the fullest." – Anonymous
34. "I have never believed that vacations are luxuries. They are our necessities." – Alexander Babinets
35. "Reaching the top requires taking a good break every time you need it! On the way up, you must never hesitate to stop for a while!" – Mehmet Murat İldan
Funny Vacation Quotes to Make You Laugh
36. "I need a six-month vacation, twice a year." – Anonymous
37. "I learned a long time ago that trying to micromanage the perfect vacation is always a disaster. That leads to terrible times." – Anthony Bourdain
38. "A vacation should be just long enough for the boss to miss you, and not long enough for him to discover how well he can get along without you." – Jacob Morton Braude
39. "No matter what fabulous place I visit, I don't feel like I'm on vacation unless I'm dehydrated and covered with sunscreen." – Chelsea Cain
40. "Vacation calories don't count." – Anonymous
41. "Just a reminder that I'm going on vacation and you're not." – Anonymous
42. "My first day back at work has inspired me to book my next vacation." – Anonymous
43. "A vacation is three times more work without the payment." – Debasish Mridha
44. "I want to vacation so long, I forget all my passwords." – Anonymous
45. "My goal is to hit the gym every day I'm on vacation. Usually, I just end up sleeping and drinking beer." – Gary Allan
46. "Isn't it amazing how much stuff we get done the day before vacation?" – Zig Ziglar
47. "Happiness consists of living each day as if it were the first day of your honeymoon and the last day of your vacation." – Leo Tolstoy
48. "On vacation, you can wear all the colorful and casual clothing that you like, but you must always be elegant." – Christian Dior
49. "Read a lot when you're on vacation, but nothing that has to do with your business." – H. Jackson Brown Jr.
50. "Those that say, 'You can't take it with you,' never saw a car packed for a vacation trip." – Anonymous
Where Would You Like to Go On Your Next Vacation?
A vacation is an opportunity to unwind and enjoy some free time. It's time to get away from the stresses of everyday life and loosen up the body and mind.
People all have different vacation plans and views on what a perfect getaway entails. Some of us prefer to relax during our vacations, while others participate in leisure activities or go on family outings.
Aside from that, the most exciting part of a vacation is planning, packing, and discovering new places to visit. The presence of our family and friends, in particular, makes the trip so precious and wonderful.
But, whatever we do during our vacation, the most important thing is that we enjoy and cherish every moment of it. So, what are you waiting for? Go ahead and plan that vacation you've been longing for!
Do you have a favorite vacation quote? Take part in the discussion below.