These women empowerment quotes will inspire you to have authority over your life and decisions.
Women empowerment is classified into five categories: social, economic, political, educational, and psychological.
To perform and contribute to the advancement of our world, women must be empowered in these areas.
A woman's empowerment is critical nowadays. This is because it allows all females to make their own decisions and gives them the freedom to pursue their life goals.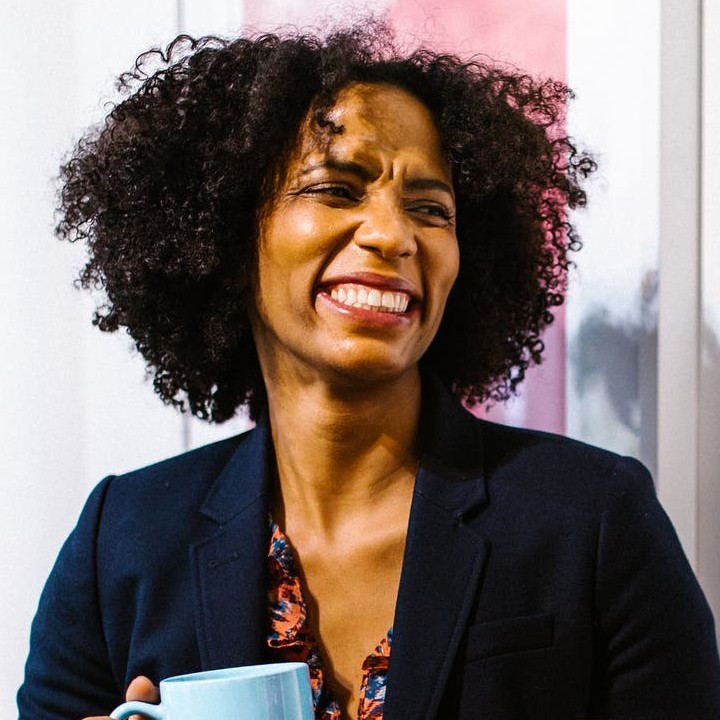 We've compiled these quotes to encourage the amazing woman within you and to pave the way for a brighter future for all.
See the complete list here.
And make sure to read these strong women quotes and independent women quotes.
Best Women Empowerment Quotes 
1. "Every woman's success should be an inspiration to another. We're strongest when we cheer each other on." – Serena Williams
2. "The worst thing that we can do as women is not stand up for each other, and this is something we can practice every day, no matter where we are and what we do—women sticking up for other women, choosing to protect and celebrate each other instead of competing or criticising one another." – Amal Clooney
3. "You educate a man; you educate a man. You educate a woman; you educate a generation." – Brigham Young
4. "I have chosen to no longer be apologetic for my femaleness and my femininity. And I want to be respected for all of my femaleness because I deserve to be." – Chimamanda Ngozi Adichie
5. "To all the little girls who are watching this, never doubt that you are valuable and powerful, and deserving of every chance and opportunity in the world to pursue and achieve your own dreams." – Hillary Clinton
6. "There's something so special about a woman who dominates in a man's world. It takes a certain grace, strength, intelligence, fearlessness, and the nerve to never take no for an answer." – Rihanna
7. "Women have to harness their power—it's absolutely true. It's just learning not to take the first 'no.' And if you can't go straight ahead, you go around the corner." – Cher
8. "A woman with a voice is, by definition, a strong woman." – Melinda Gates
9. "Each time a woman stands up for herself, without knowing it possibly, without claiming it, she stands up for all women." – Maya Angelou
10. "I raise up my voice—not so that I can shout, but so that those without a voice can be heard. We cannot all succeed when half of us are held back." – Malala Yousafzai
11. "The thing women have yet to learn is that nobody gives you power. You just take it." – Roseanne Barr
12. "It took me quite a long time to develop a voice, and now that I have it, I am not going to be silent." – Madeleine Albright
13. "Women don't need to find a voice, they have a voice, and they need to feel empowered to use it, and people need to be encouraged to listen." – Meghan Markle
14. "Women empowerment reminder of the day: always respect yourself as a woman. You attract what you are, so be very mindful of how you're representing yourself. If you want respect, you must first learn how to respect yourself, first." – Stephanie Lahart
15. "You deserve to be here. You deserve to exist. You deserve to take up space in this world of men." – Mckenzie Lee
Also read: Leadership Quotes by Women, Women's Self-Confidence Quotes
Famous Women Empowerment Quotes
16. "We need to reshape the perception of how we view ourselves. We have to step up as women and take the lead." – Beyoncé
17. "By giving another woman a chance to help you, you are also giving her an opportunity to feel valued and whole." – Jane Finette
18. "If women understood and exercised their power they could remake the world." – Emily Taft Douglas
19. "Embrace your sexuality and live the life you want to live. You only have this life to be you, darling." – Adriana Vandelinde
20. "I am a woman, phenomenally. Phenomenal woman, that's me." – Maya Angelou
21. "There is no limit to what we, as women, can accomplish." – Michelle Obama
22. "There is no tool for development more effective than the empowerment of women." – Kofi Annan
23. "I lift up the women and girls around me. We are just like each other. We all want the joy that comes with being who we really are." – The Thoughtful Beast
24. "Women belong in all places where decisions are made. It shouldn't be that women are the exception." – Ruth Bader Ginsburg
25. "Do not live someone else's life and someone else's idea of what womanhood is. Womanhood is you." – Viola Davis
26. "Don't let anyone tell you you're weak because you're a woman." – Mary Kom
27. "Attracting negative attention is never a good thing. Be a woman of substance! Be a woman that both women and men respect, admire, and look up to." – Stephanie Lahart
28. "Teach your daughter to use her own sword, so when she is in a battle she wouldn't have to rely on someone else's." – Zufishan Rahman
29. "I do not wish women to have power over men; but over themselves." – Mary Shelley
30. "Dear woman, protect your identity as fiercely as possible. Embrace your freedom with so much selfishness. Live in your truth and enjoy watching your beautiful petals blossom, as you journey through your process. Don't accept any definition that is not you, don't accept choices that take away your power. Own it, woman. Own it!" – Chinonye J. Chidolue
Also read: Women's History Month Quotes
Inspirational Quotes About Women Empowerment
31. "I am a woman regardless if I am the woman you think I should be." – The Thoughtful Beast
32. "In the future, there will be no female leaders. There will just be leaders." – Sheryl Sandberg
33. "I know what I want, I have a goal, an opinion. Let me be myself and then I am satisfied. I know that I'm a woman, a woman with inward strength and plenty of courage." – Anne Frank
34. "Don't just stand for the success of other women―insist on it." – Gail Blanke
35. "Every woman has within herself the power to do whatever she puts her mind to." – Adriana Vandelinde
36. "Respect, love, and value yourself. Always remember to be good to yourself by taking care of yourself. Make yourself a priority and know that it's okay. Don't feel guilty for loving yourself, first! You're just as important as anybody else." – Stephanie Lahart
37. "I stand for honesty, equality, kindness, compassion, treating people the way you want to be treated, and helping those in need. To me, those are traditional values." – Ellen DeGeneres
38. "I always did something I was a little not ready to do. I think that's how you grow. When there's that moment of 'Wow, I'm not really sure I can do this,' and you push through those moments, that's when you have a breakthrough." – Marissa Mayer
39. "Love who you are, embrace who you are. Love yourself. When you love yourself, people can kind of pick up on that: they can see confidence, they can see self-esteem, and naturally, people gravitate towards you." – Lilly Singh
40. "What you do makes a difference, and you have to decide what kind of difference you want to make." – Jane Goodall
41. "Women, we endure those cuts in so many ways that we don't even notice we're cut. We are living with small tiny cuts, and we are bleeding every single day. And we're still getting up." – Michelle Obama
42. "And one day, she discovered that she was fierce, and strong, and full of fire, and that not even she could hold herself back because her passion burned brighter than her fears." – Mark Anthony
43. "Never be ashamed of what you feel. You have the right to feel any emotion that you want, and to do what makes you happy. That's my life motto." – Demi Lovato
44. "When there are no ceilings, the sky's the limit. So let's keep going—let's keep going until every one of the 161 million women and girls across America has the opportunity she deserves to have." – Hillary Clinton
45. "We need women at all levels, including the top, to change the dynamic, reshape the conversation, to make sure women's voices are heard and heeded, not overlooked and ignored." – Sheryl Sandberg
Quotes About Women Empowerment From Well-Known Female Personalities
46. "We need to live in a culture that values and respects and looks up to and idolizes women as much as men." – Emma Watson
47. "You can waste your lives drawing lines. Or you can live your life crossing them." – Shonda Rhimes
48. "It is so liberating to really know what I want, what truly makes me happy, what I will not tolerate. I have learned that it is no one else's job to take care of me but me." – Beyoncé
49. "As women, we have to start appreciating our own worth and each other's worth. Seek out strong women to befriend, to align yourself with, to learn from, to collaborate with, to be inspired by, to support, and enlightened by." – Madonna
50. "Some people think that you have to be the loudest voice in the room to make a difference. That is just not true. Often, the best thing we can do is turn down the volume. When the sound is quieter, you can actually hear what someone else is saying. And that can make a world of difference." – Nikki Haley
51. "Think like a queen. A queen is not afraid to fail. Failure is another stepping stone to greatness." – Oprah Winfrey
52. "We do not need magic to transform our world. We carry all of the power we need inside ourselves already." – J.K. Rowling
53. "I found that ultimately if you truly pour your heart into what you believe in—even if it makes you vulnerable—amazing things can and will happen." – Emma Watson
54. "The most important thing one woman can do for another is expanding her sense of actual possibilities." – Adrienne Rich
55. "Women, like men, should try to do the impossible. And when they fail, their failure should be a challenge to others." – Amelia Earheart
56. "You never have to ask anyone permission to lead. When you want to lead, you lead." – Kamala Harris
57. "Being powerful is like being a lady. If you have to tell people you are, you aren't." – Margaret Thatcher
Women Empowerment Quotes That Give All Females the Strength to Power Through
58. "I am thankful for my struggle because, without it, I wouldn't have stumbled across my strength." – Alex Elle
59. "I'm tough, ambitious, and I know exactly what I want. If that makes me a b*tch, okay." – Madonna
60. "I just love bossy women. I could be around them all day. To me, bossy is not a pejorative term at all. It means somebody's passionate and engaged and ambitious and doesn't mind leading." – Amy Poehler
61. "A woman is like a teabag—you can't tell how strong she is until you put her in hot water." – Eleanor Roosevelt
62. "Here's to strong women. May we know them. May we be them. May we raise them." – Anonymous
63. "I am a woman with thoughts and questions and shit to say. I say if I'm beautiful. I say if I'm strong. You will not determine my story—I will." – Amy Schumer
64. "When I dare to be powerful, to use my strength in the service of my vision, then it becomes less and less important whether I am afraid." – Audre Lord
65. "More and more women are realizing that only collective strength and action will allow us to be free to fight for the kind of society that meets basic human needs." – Roxanne Dunbar
66. "How wrong is it for a woman to expect the man to build the world she wants, rather than to create it herself?" – Anaïs Nin
67. "Women are leaders everywhere you look—from the CEO who runs a Fortune 500 company to the housewife who raises her children and heads her household. Our country was built by strong women, and we will continue to break down walls and defy stereotypes." – Nancy Pelosi
68. "A really strong woman accepts the war she went through and is ennobled by her scars." – Carly Simon
69. "A strong woman is a woman determined to do something that others are determined not to be done." – Marge Piercy
70. "My true potential had more to do with my willingness to struggle than with my past and present circumstances." – Hope Jahren
Interesting Quotes to Know More About Women's Rights and Their Empowerment
71. "Human rights are women's rights and women's rights are human rights, once and for all." – Hillary Clinton
72. "No woman should be told she can't make decisions about her own body. When women's rights are under attack, we fight back." – Kamala Harris
73. "Stand for something or you will fall for anything. Today's mighty oak is yesterday's nut that held its ground." – Rosa Parks
74. "I believe the rights of women and girls is the unfinished business of the 21st century." – Hillary Clinton
75. "The most courageous act is still to think for yourself. Aloud." – Coco Chanel
76. "We need to encourage girls that their voice matters. I think there are hundreds and thousands of Malalas out there." – Malala Yousafzai
77. "I am not free while any woman is unfree, even when her shackles are very different from my own." – Audre Lorde
78. "Women have discovered that they cannot rely on men's chivalry to give them justice." – Helen Keller
79. "Women and girls have always faced hurdles. But that's never stopped us. We've sacrificed, fought, campaigned, succeeded, been knocked back, and succeeded again. In a race for justice, we've leapt over countless obstacles to win our rights." – Emma Watson
80. "I want women's rights to be equally honored, and uplifted, and heard—but I want to see us fighting the fight for all women—women of color, our LGBTQ sisters, our Muslim sisters. I want to see millions of us marching out there for our rights, and I want to see us out there marching for the rights of women like Dajerria Becton, who was body-slammed by a cop while she was in her swimsuit for simply existing as a young, vocal, Black girl. I think we are inching closer and closer there, and for that, I am very proud." – Solange Knowles
81. "If you want to run for Prime Minister, you can. If you don't, that's wonderful, too. Shave your armpits, don't shave them, wear flats one day, heels the next. These things are so irrelevant and surface to what it is all really about, and I wish people wouldn't get caught up in that. We want to empower women to do exactly what they want, to be true to themselves, to have the opportunities to develop. Women should feel free." – Emma Watson
Quotes That Empower Black Women and Women of Color
82. "Black women have had to develop a larger vision of our society than perhaps any other group. They have had to understand white men, white women, and Black men. And they have had to understand themselves. When Black women win victories, it is a boost for virtually every segment of society." – Angela Davis
83. "They cannot stand that a refugee, a Black woman, an immigrant, a Muslim, shows up in Congress thinking she's equal to them. But I say to them, 'How else did you expect me to show up?'" – Ilhan Omar
84. "Contrary to popular belief, Black women smile but we're not obligated to! We experience a range of emotions just like every other living creature. Stop weaponizing our emotions—sincerely and with as much sass as you probably read it." – Kierra C.T. Banks
85. "In my opinion, the most exciting potential of women of color formations resides in the possibility of politicizing this identity—basing the identity on politics rather than the politics on identity." – Angela Davis
Short but Profound Women Empowerment Quotes
86. "Women's work is never easy, never clean." – Tayari Jones
87. "I don't know a woman alive who isn't courageous." – Reese Witherspoon
88. "Women are the real architects of society." – Cher
89. "Women must learn to play the game as men do." – Eleanor Roosevelt
90. "Girls should never be afraid to be smart." – Emma Watson
91. "Give a girl the right shoes and she can conquer the world." – Marilyn Monroe
92. "A girl should be two things: who and what she wants." – Coco Chanel
93. "Women have always been the strong ones of the world." – Coco Chanel
94. "Women's freedom is the sign of social freedom." – Rosa Luxemburg
Empowering Quotes and Words for Women
95. "If they don't give you a seat at the table, bring a folding chair." – Shirley Chisholm
96. "It's not my responsibility to be beautiful. I'm not alive for that purpose. My existence is not about how desirable you find me." – Warsan Shire
97. "You get in life what you have the courage to ask for." – Oprah Winfrey
98. "Not all who wander are aimless, especially those who seek truth beyond tradition, beyond definition, beyond the image." – Betty Warren
99. "When you have a dream, you've got to grab it and never let go." – Carol Burnett
100. "You must always have faith in people. And most importantly, you must always have faith in yourself." – Elle Wood
101. "My mother told me to be a lady. And for her, that meant be your own person, be independent. " – Ruth Bader Ginsburg
102. "I've got two daughters who will have to make their way in this skinny-obsessed world, and it worries me because I don't want them to be empty-headed, self-obsessed, emaciated clones; I'd rather they were independent, interesting, idealistic, kind, opinionated, original, funny—a thousand things, before 'thin.'" – J.K. Rowling
103. "What's the greatest lesson women should learn? That since day one, she's already had everything she needs within herself. It's the world that convinced her she did not." – Rupi Kaur
104. "Above all, be the heroine of your life, not the victim." – Nora Ephron
105. "I am not ashamed to dress 'like a woman' because I don't think it's shameful to be a woman." – Iggy Pop
106. "Doubt is a killer. You just have to know who you are and what you stand for." – Jennifer Lopez
107. "No one can make you feel inferior without your consent." – Eleanor Roosevelt
108. "I hadn't been aware that there were doors closed to me until I started knocking on them." – Gertrude B. Elion
109. "Women will be hidden no more. We will not remain hidden figures. We have names. It was a woman that gave you Dr. Martin Luther King, Jr. It was a woman that gave you Malcolm X. And according to the Bible, it was a woman that gave you Jesus. Don't you ever forget it." – Janelle Monáe
Informative Quotes and Facts on Women Empowerment and Feminism That You Should Know
110. "Feminism is about giving women choice. Feminism is not a stick with which to beat other women with." – Emma Watson
111. "Feminism is not a dirty word. It does not mean you hate men. It does not mean you hate girls that have nice legs and a tan, and it does not mean you are a b*tch or a dyke, it means you believe in equality." – Kate Nash
112. "Feminism's agenda is basic: it asks that women not be forced to choose between public justice and private happiness." – Susan Faludi
113. "Feminism isn't about making women stronger. Women are already strong, it's about changing the way the world perceives that strength." – G.D. Anderson
114. "There's just as many different kinds of feminism as there are women in the world." – Kathleen Hanna
115. "We need everyone to be a feminist. Feminism is the fight for the equality of sexes, not for the domination of one sex over another." – Najat Vallaud-Belkacem
116. "My idea of feminism is self-determination, and it's very open-ended: every woman has the right to become herself, and do whatever she needs to do." – Ani DiFranco
117. "A feminist is anyone who recognizes the equality and full humanity of women and men." – Gloria Steinem
118. "I myself have never been able to find out precisely what feminism is: I only know that people call me a feminist whenever I express sentiments that distinguish me from a doormat." – Rebecca West
119. "A huge part of being a feminist is giving other women the freedom to make choices you might not necessarily make yourself." – Lena Dunham
120. "Feminism is not just about women; it's about letting all people lead fuller lives." – Jane Fonda
121. "A feminist is a person who believes in the power of women just as much as they believe in the power of anyone else." – Zendaya
122. "Feminism isn't a cloak that I put on in the morning and take off at certain times. It's who I am. I look at the world through eyes that are very alert to gender injustice, and I always will." – Chimamanda Ngozi Adichie
123. "Feminism is not dead, by no means. It has evolved. If you don't like the term, change it for Goddess' sake. Call it Aphrodite, or Venus, or bimbo, or whatever you want; the name doesn't matter, as long as we understand what it is about, and we support it." – Isabel Allende
124. "I'm a feminist. I've been a female for a long time now. It'd be stupid not to be on my own side." – Maya Angelou
Quotes That Zoom in on Women Empowerment and Gender Equality
125. "Gender diversity is not just good for women; it's good for anyone who wants results." – Melinda Gates
126. "It will be great when it's not such a big deal when a woman does a good job." – Susan Sarandon
127. "Achieving gender equality requires the engagement of women and men, girls and boys. It is everyone's responsibility." – Ban Ki-Moon
128. "I never want to be called the funniest Indian female comedian that exists. I feel like I can go head-to-head with the best white male comedy writers that are out there. Why would I want to self-categorize myself into a smaller group than I'm able to compete in?" – Mindy Kaling
129. "She was flabbergasted by the backward thinking of humankind. The damaging double standards that fueled gender disparity infuriated her." – Wiss Auguste
130. "When the owner fired me, he said he was sorry since he admired what I was trying to do. Really? What was it, exactly, that I was trying to do? Oh right. Something about equality." – JoeAnn Hart
131. "I hate to hear you talk about women as if they were fine ladies instead of rational creatures. None of us want to be in calm water all our lives." – Jane Austen
132. "No country can ever truly flourish if it stifles the potential of its women and deprives itself of the contributions of half its citizens." – Michelle Obama
133. "Each person is born with very individual qualities and potential. We as a society owe it to women to create a truly supportive environment in which they too can grow and move forward." – Princess Diana
134. "I don't get why men feel insecure when they meet a confident woman! As for me, I'd feel much more secure if every city, every state, every nation in the world is run by women than men." – Abhijit Naskar
135. "Women will only have true equality when men share with them the responsibility of bringing up the next generation." – Ruth Bader Ginsburg
136. "I don't like the marginalization of women when fighting breaks out. We get to fight too." – J.K. Rowling
137. "Shouting about gender equality once a year doesn't end the patriarchal and misogynistic stereotypes. We must live every day as women's day, only then will there be actual, practical equality in this world." – Abhijit Naskar
138. "More than ever, I am aware of the need to support and celebrate each other. I like to believe I am part of a global support group network of 3.4 billion. Imagine, if you can fall back on the 3.5 billion sisters, and the many good men who are with us, what could we possibly not achieve?" – Nicole Kidman
139. "Women's speech—and the fact that we are now listening to it—has enraged men in a way that makes them determined to reestablish the longstanding hierarchy of power in America. And yet this awful truth will not stop women from speaking, and I do not think that it will turn a movement into a moment. It has become clear that there is not nearly enough left to lose." – Jia Tolentino
Funny Women Empowerment Quotes
140. "I love to see a young girl go out and grab the world by the lapels. Life's a b*tch. You've got to go out and kick *ss." – Maya Angelou
141. "Why do people say 'grow some balls?' Balls are weak and sensitive. If you wanna be tough, grow a vagina. Those things can take a pounding." – Sheng Wang
142. "Justice is about making sure that being polite is not the same thing as being quiet. In fact, oftentimes, the most righteous thing you can do is shake the table." – Alexandria Ocasio-Cortez
143. "My coach said I run like a girl. And I said if he ran a little faster, he could too." – Mia Hamm
144. "If you want something said, ask a man; if you want something done, ask a woman." – Margaret Thatcher
145. "There is a special place in hell for women who don't help other women." – Madeleine Albright
146. "When a man gives his opinion, he's a man; when a woman gives her opinion, she's a b*tch." – Bette Davis
Quotes About Women Empowerment From Books and Famous Writers
147. "The best way to live is to give, to worry less, and when we do what we love, we can do more than we ever imagined." – Gayle King
148. "I feel now that the time has come when even a woman or a child who can speak a word for freedom and humanity is bound to speak." – Harriet Beecher Stowe
149. "Culture does not make people. People make culture. If it is true that the full humanity of women is not our culture, then we can and must make it our culture." – Chimamanda Ngozi Adichie
150."Of course, I am not worried about intimidating men. The type of man who will be intimidated by me is exactly the type of man I have no interest in." – Chimamanda Ngozi Adichie
151. "Caring for myself is not self-indulgence, it is self-preservation, and that is an act of political warfare." – Audre Lorde
Great Women Empowerment Quotes and Lyrics From Female Singers
152. "I am woman, hear me roar." – Helen Reddy
153. "Who runs the world? Girls! Who runs the world? Girls!" – Beyoncé
154. "Hey girl, hey girl, we can make it easy if we lift each other." – Lady Gaga
155. "Ladies all across the world. Listen up, we're looking for recruits. If you are with me, lemme see your hands. Stand up and salute. Get your killer heels, sneakers, pumps, or lace up your boots. Representing all the women, salute, salute." – Little Mix
156. "She's just a girl and she's on fire. Hotter than a fantasy, lonely like a highway. She's living in a world and it's on fire. Filled with catastrophe, but she knows she can fly away." – Alicia Keys
157. "A girl can do what she wants to do and that's what I'm gonna do." – Joan Jett and the Blackhearts
158. "I am beautiful no matter what they say. Words can't bring me down. I am beautiful in every single way. Yes, words can't bring me down, oh no. So don't you bring me down today." – Christina Aguilera
159. "Girl, won't you stop your crying? I know that you're trying. Everything's gonna be okay. Baby girl, don't you hang your head low. Don't you lose your halo. Everyone's gonna be okay." – Maren Morris
160. "I'm learning how to drown out the constant noise that is such an inseparable part of my life. I don't have to prove anything to anyone. I only have to follow my heart and concentrate on what I want to say to the world. I run my world." – Beyoncé
What Makes You Feel Empowered as a Woman?
Women are powerful, and they may grow even stronger if they support one another. To do this, you must encourage the women in your life to express their ideas and feelings.
Inspire other women by leading a moral life and serving as a positive role model. Educate them and shed light on the true meaning of beauty and how to accept oneself.
Always remember that you are unique and that you are more than you may imagine. The world is your stage, so, go girl, show them what you've got! We hope that these women empowerment quotes were able to help you make your own decisions and live your life the way you want it to be.
Which of these women empowerment quotes is your favorite? Let us know in the comments area below.